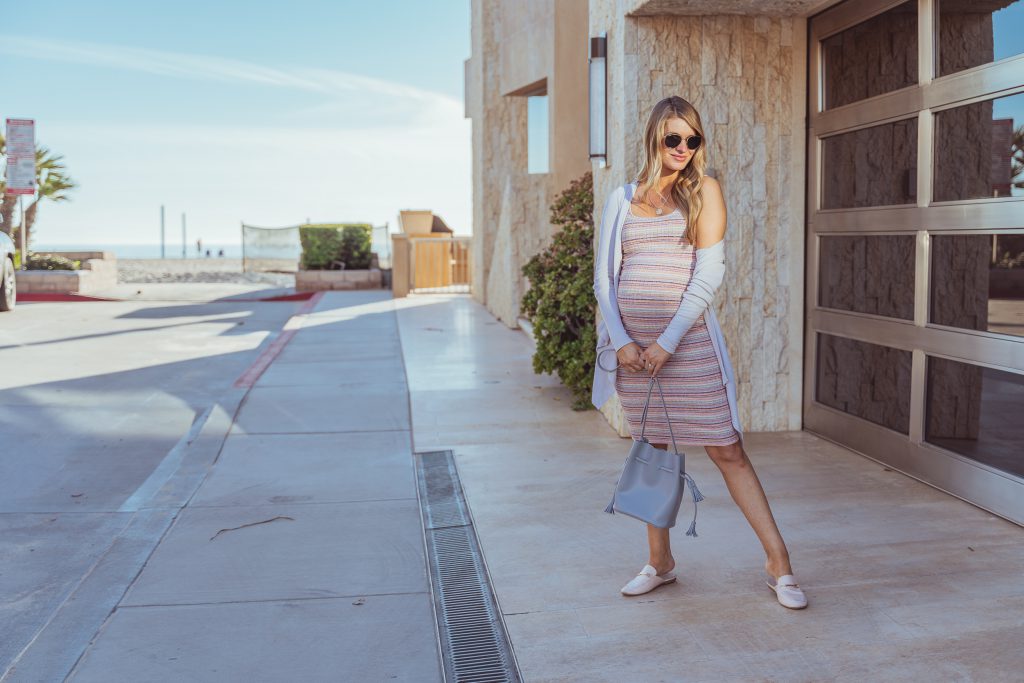 Happy Monday! We had rain allll weekend and it's supposed to continue into the week. So today I'm sharing a sunnier look from a much warmer and dryer day. I'm convinced this is the $15 dress everyone needs for spring – pregnant or not. It's not maternity and so flattering, either way. When it gets warm I'm always reaching for easy pieces like this that are comfortable and can be worn multiple ways.
sunglasses, dress, sweater c/o, similar shoes, similar purse
I got this wrap sweater last spring and am still obsessed with it. It's light weight and the softest thermal material. I get so much wear out of it – around my house AND out. It's really going to come in handy after I have the baby and want to be as comfortable as possible while hanging out at home.
On another note can I say how happy I am that it's February? January felt four months long to me so I'm relieved it's finally over. There were no real reasons to it, it just really seemed to drag. I know I'm not alone in thinking that because I saw so many funny memes on social media about it.
I love February because stores really start bringing out their spring collections. I've already started looking and wanted to share a few things I'm loving for spring. This top is so pretty and it comes in a few different colors. I can't wait to wear my favorite high-waisted jeans with cropped tops like this one again. I love a good coverup that can be worn different ways like this one. I've been eying this skirt and think I can make it work but with the bump and without. It's under $30. I'm absolutely loving this maxi dress. Both color ways are gorgeous.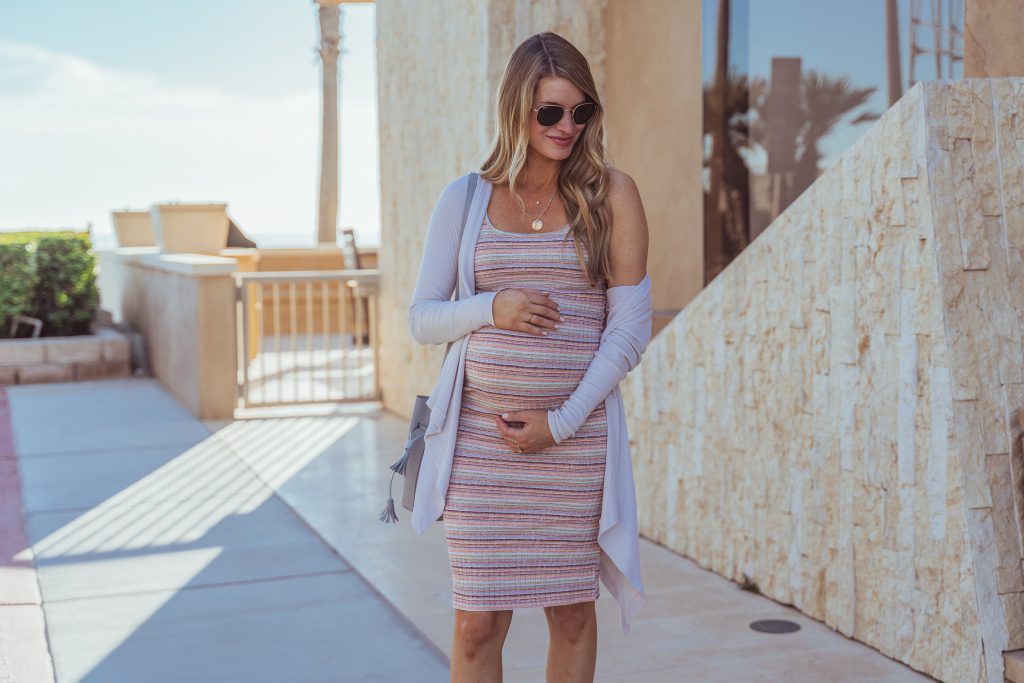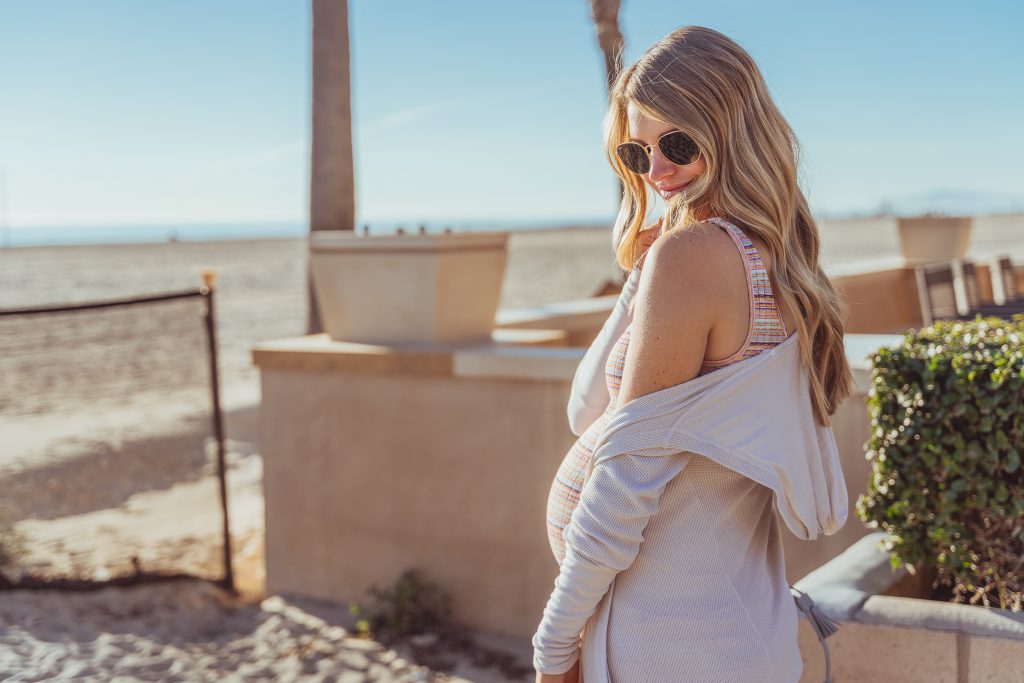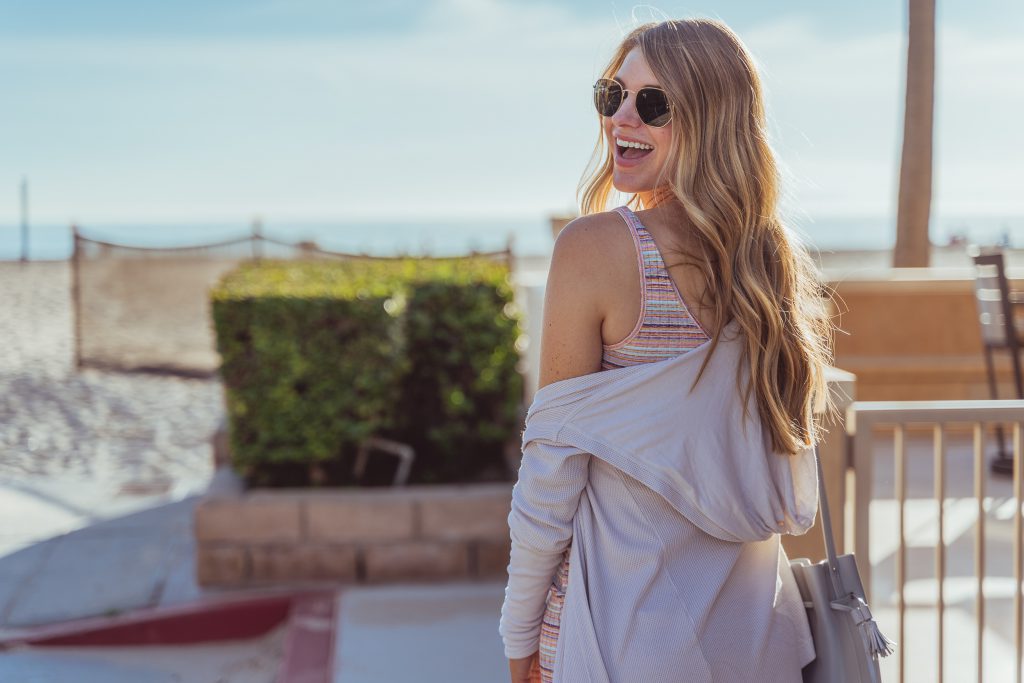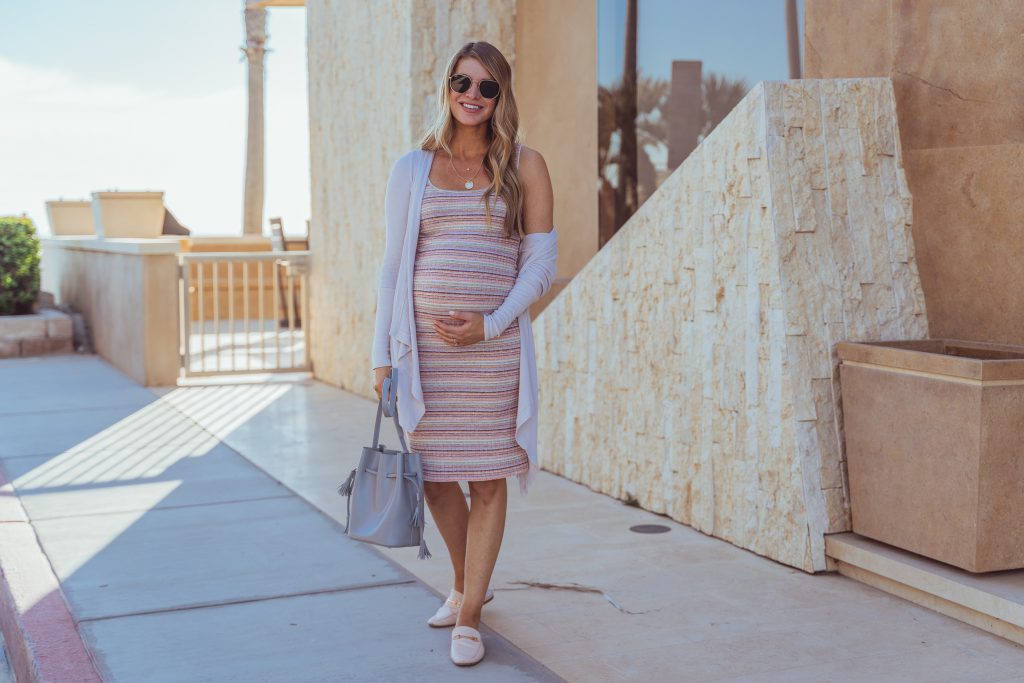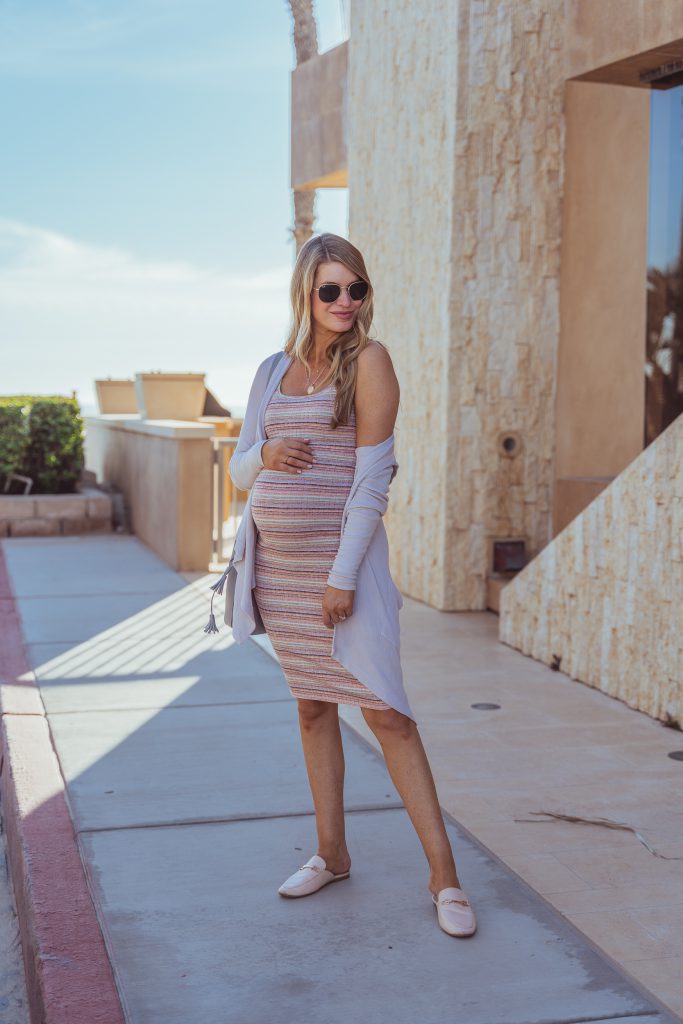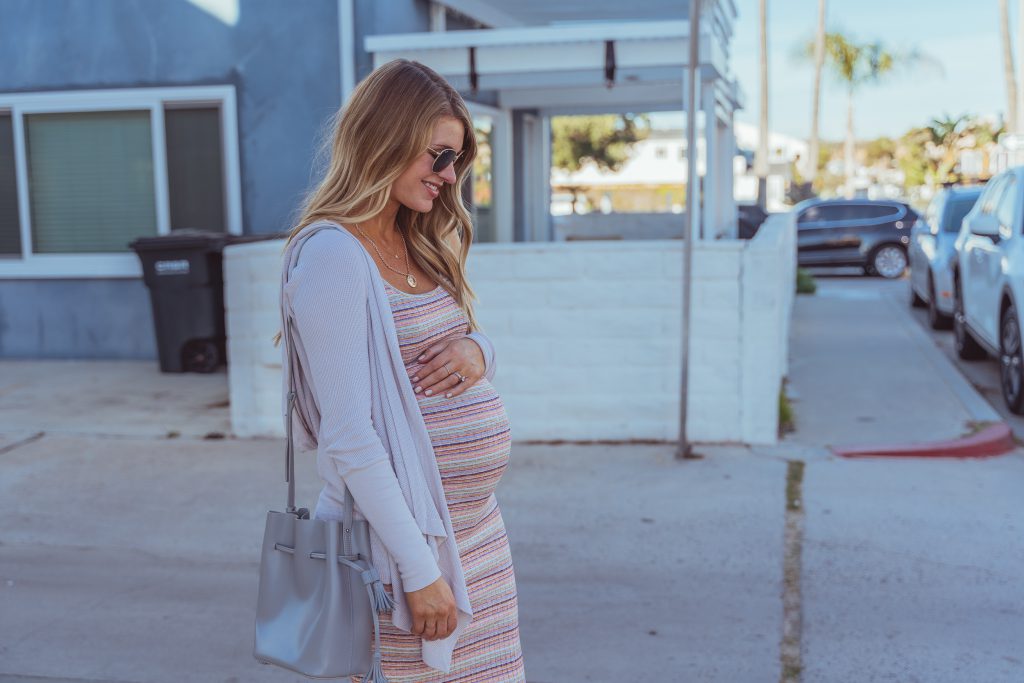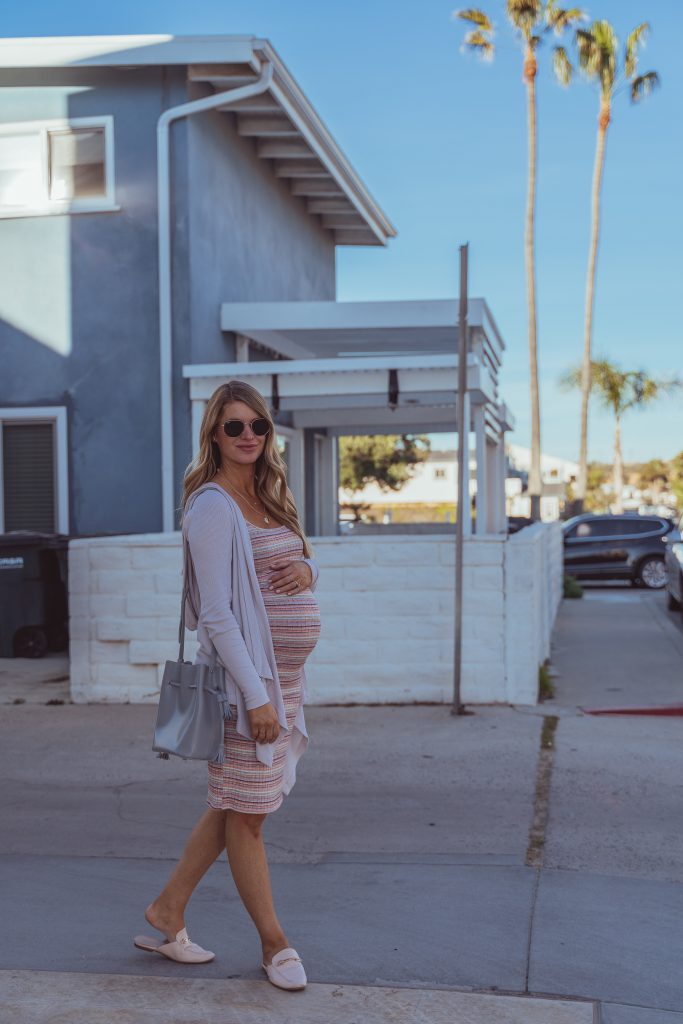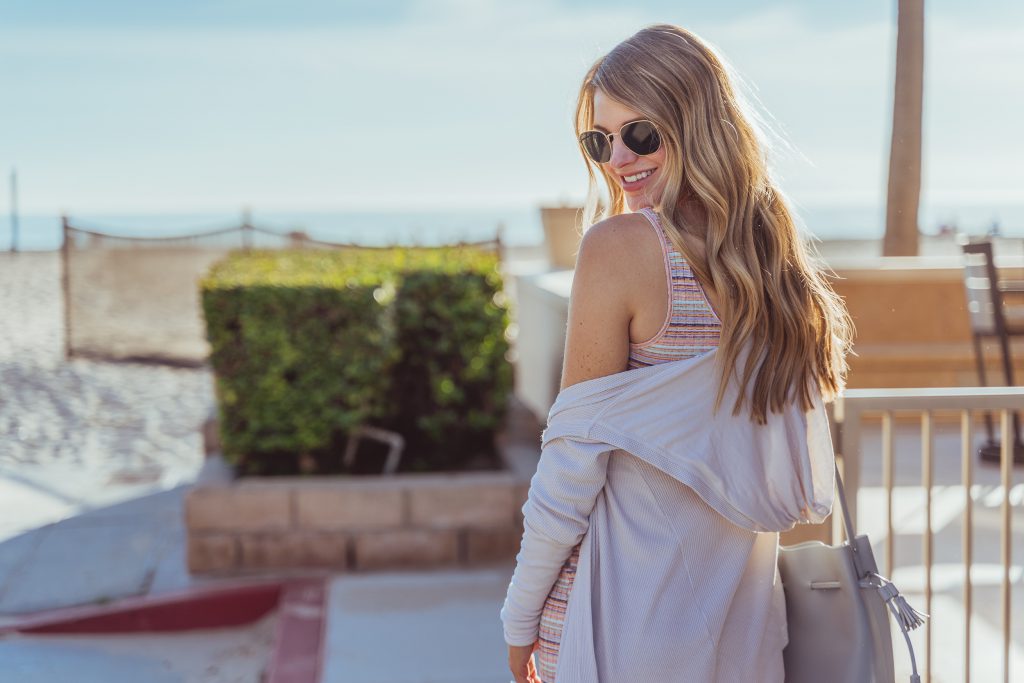 sunglasses, dress, sweater c/o, similar shoes, similar purse
Hope you had a great weekend – thanks for reading and following!