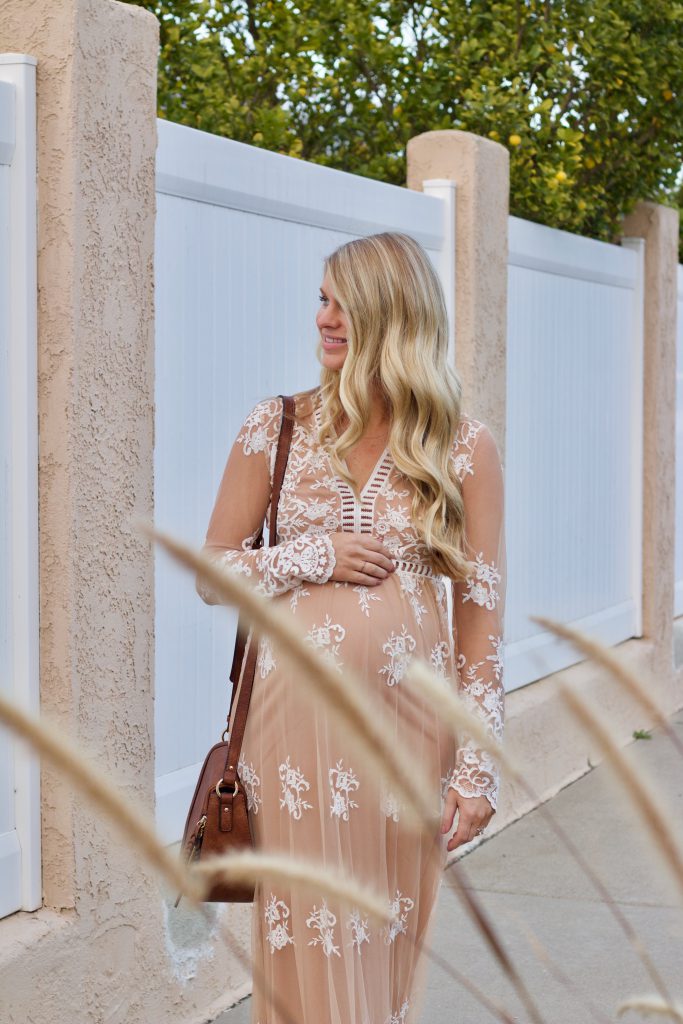 I never thought I'd find my baby shower dress at Forever 21.
I spent a lot of time looking, ordered a few rounds online and wasn't really finding anything I loved. One day I decided to browse the F21 website and fell in love with this one. I took a chance, ordered it and was so surprised it fit perfectly. The quality is amazing too, it looks so much nicer than a $35 dress. I was definitely getting For Love and Lemons vibes with it. I'm wearing a size small for reference.
I think this neutral dress is perfect for a baby shower no matter if you're having a boy or a girl… or you're team green – which I recently learned means not finding out. It even works for a bridal shower or bachelorette. So if you find yourself stumped, like I did, sometimes it's good to look outside the box. 🙂
Now I need to find something for my other shower next weekend…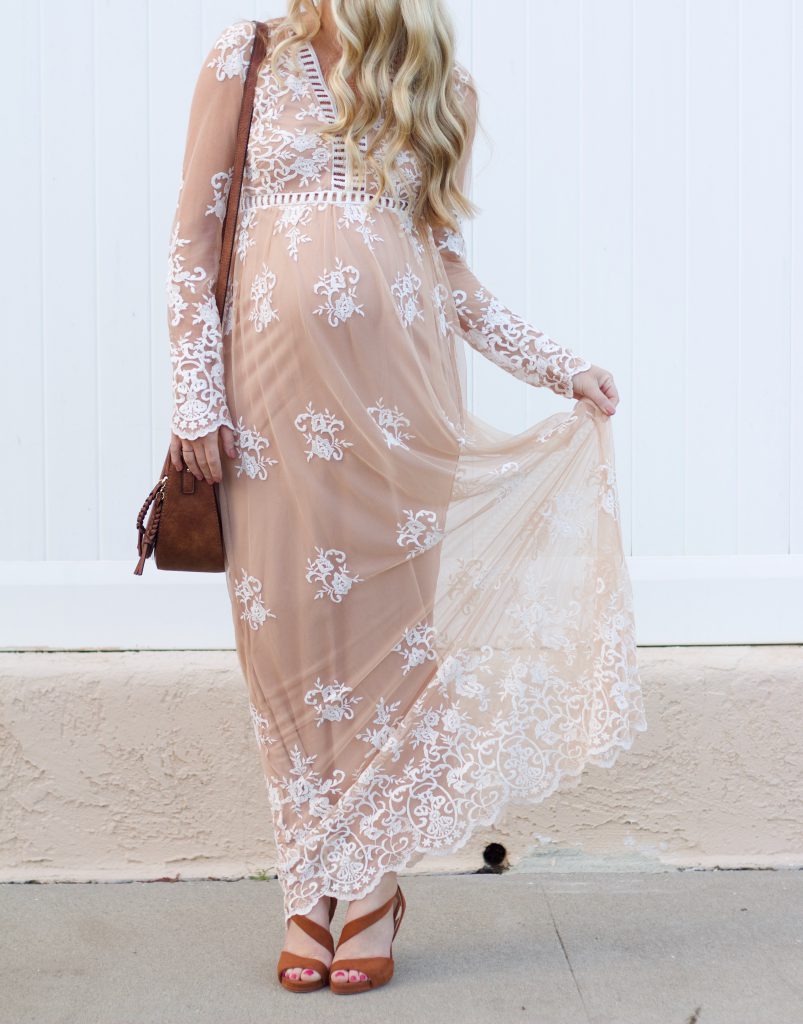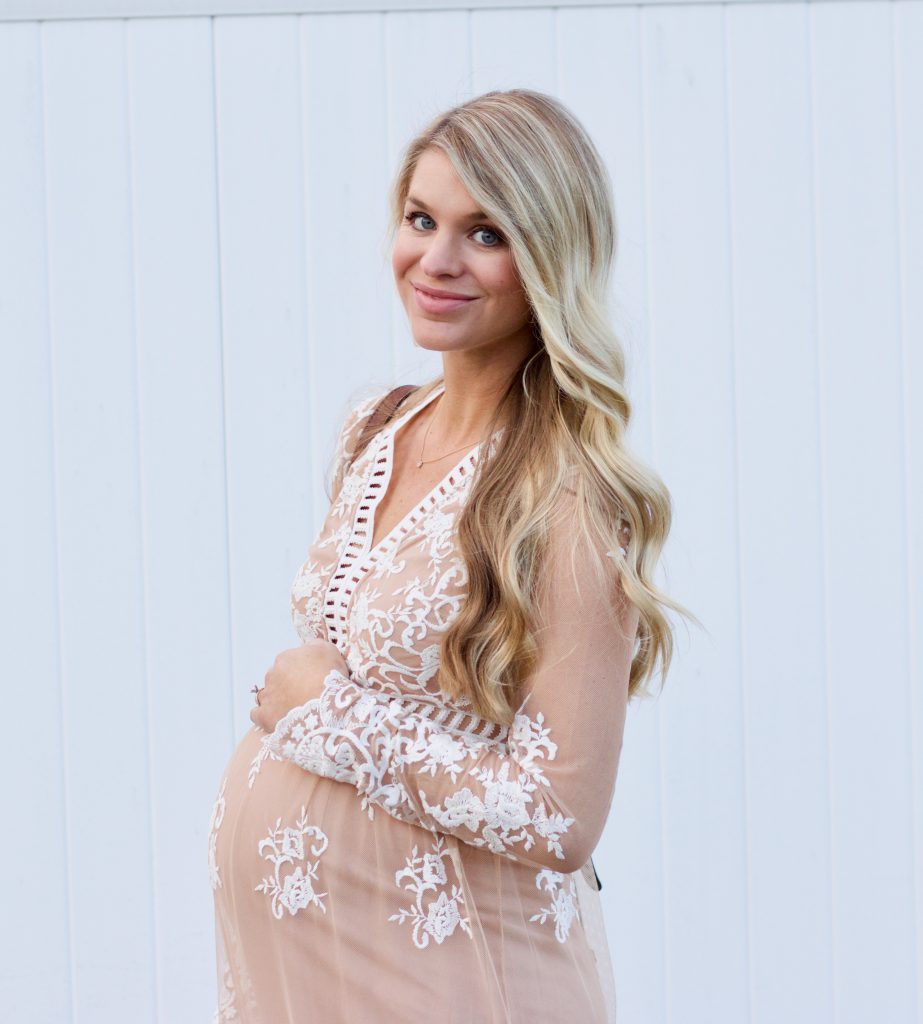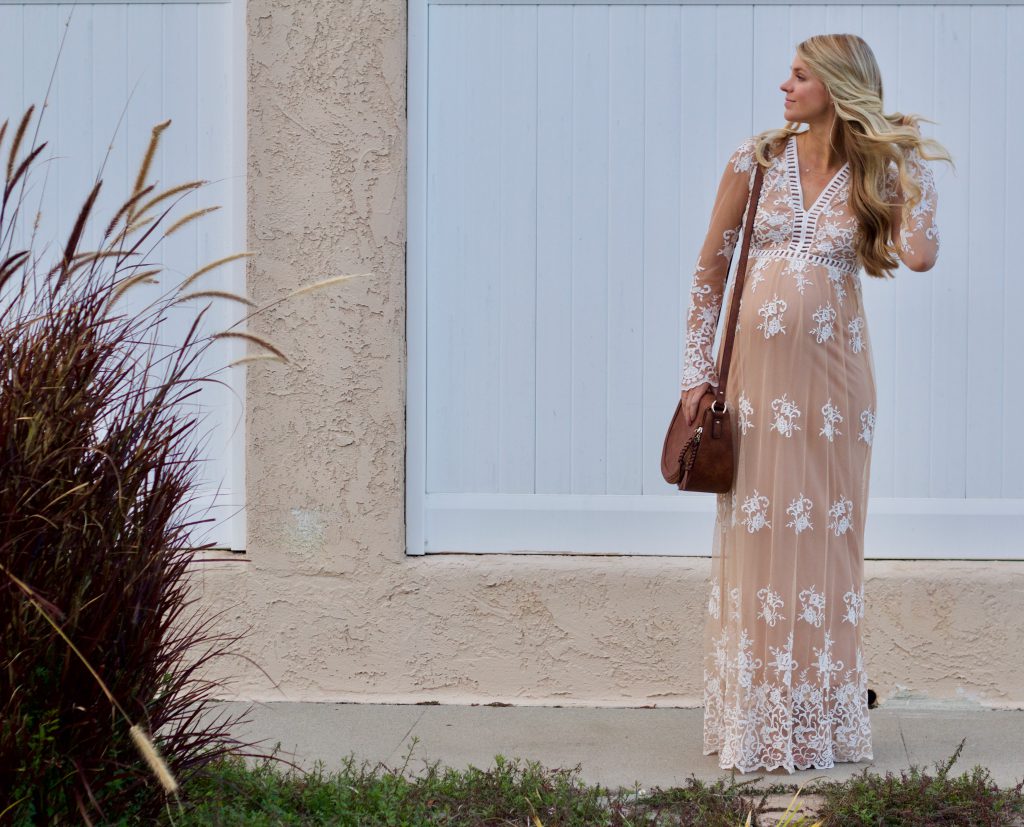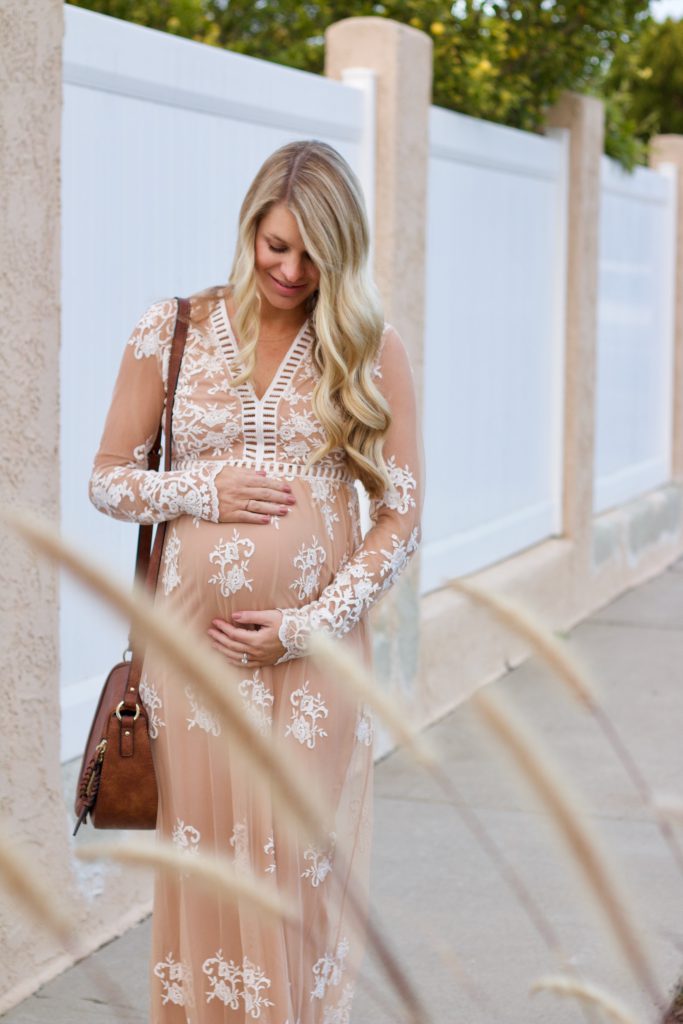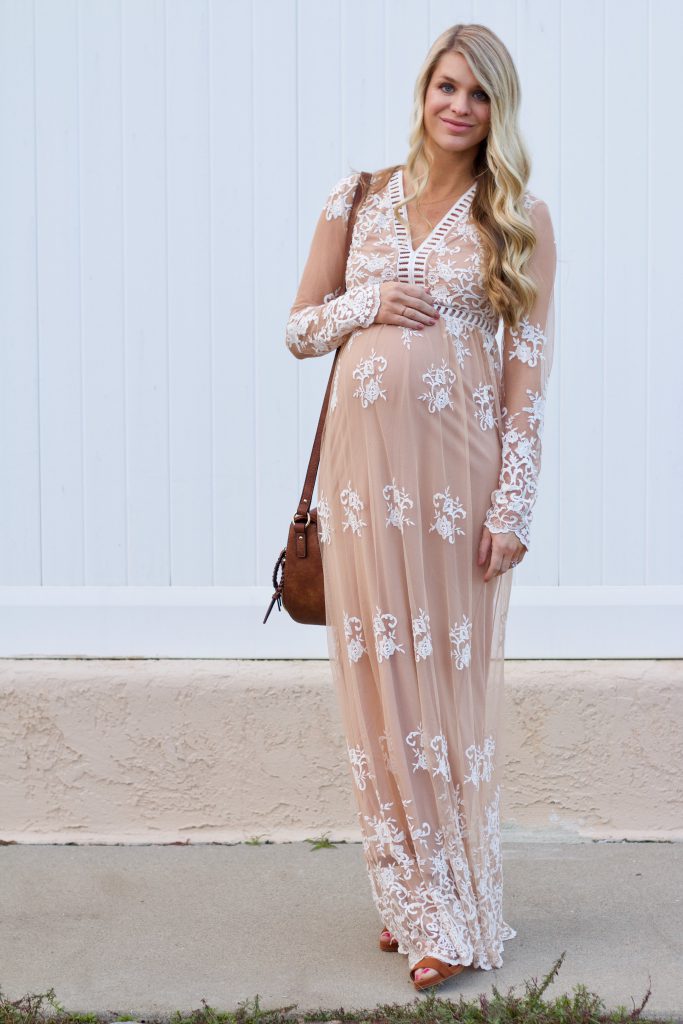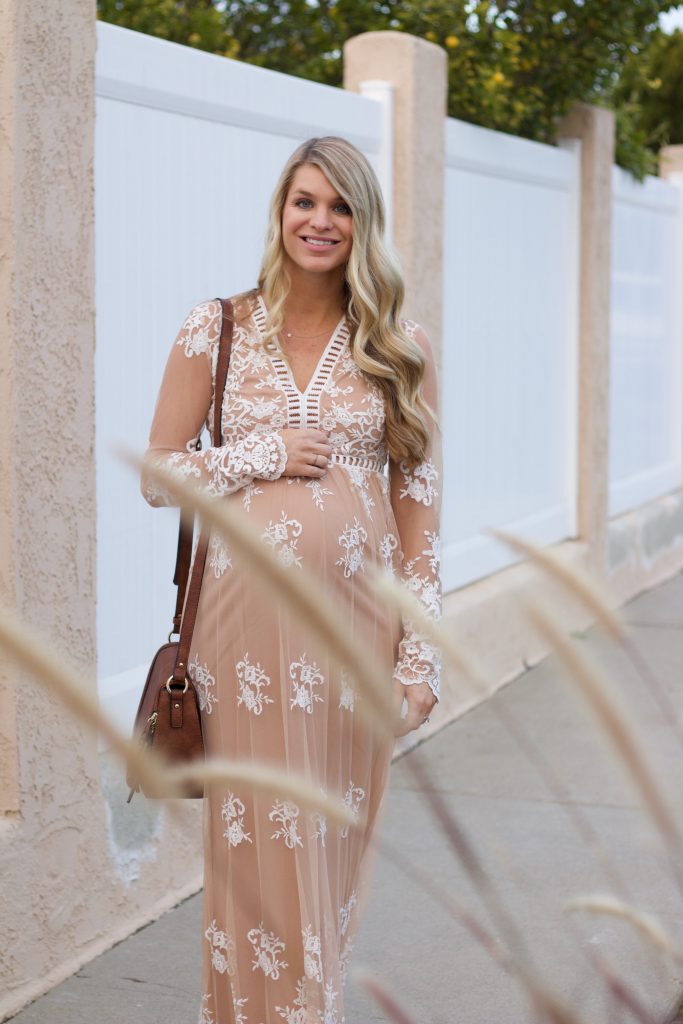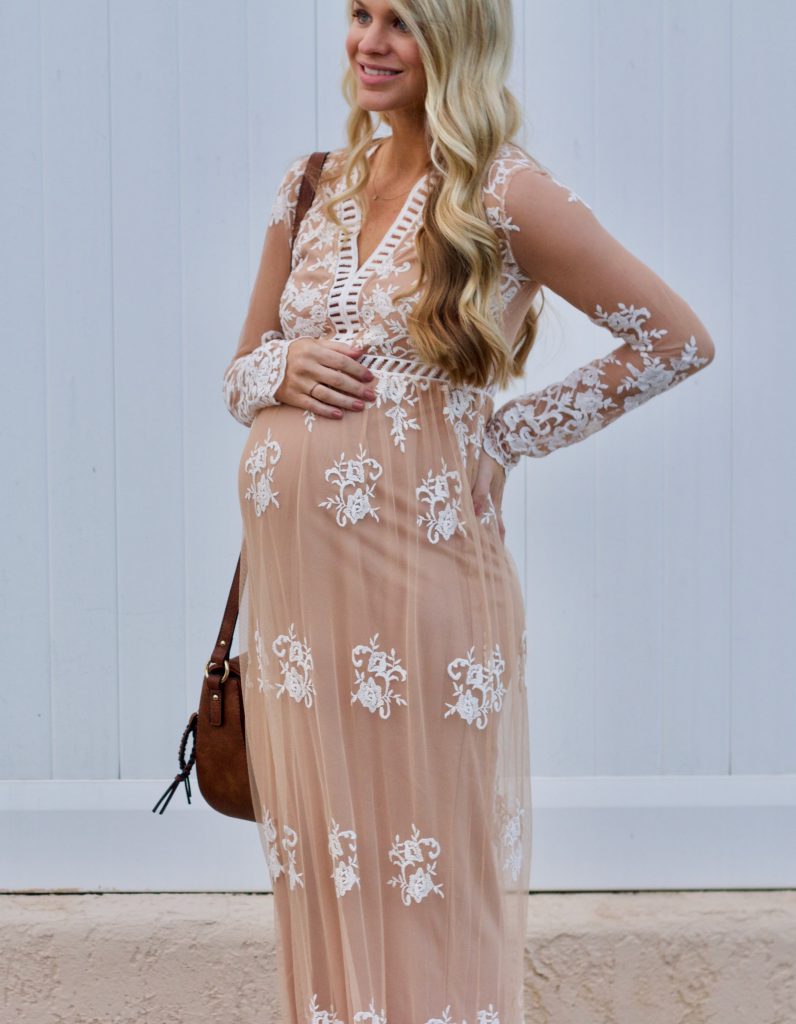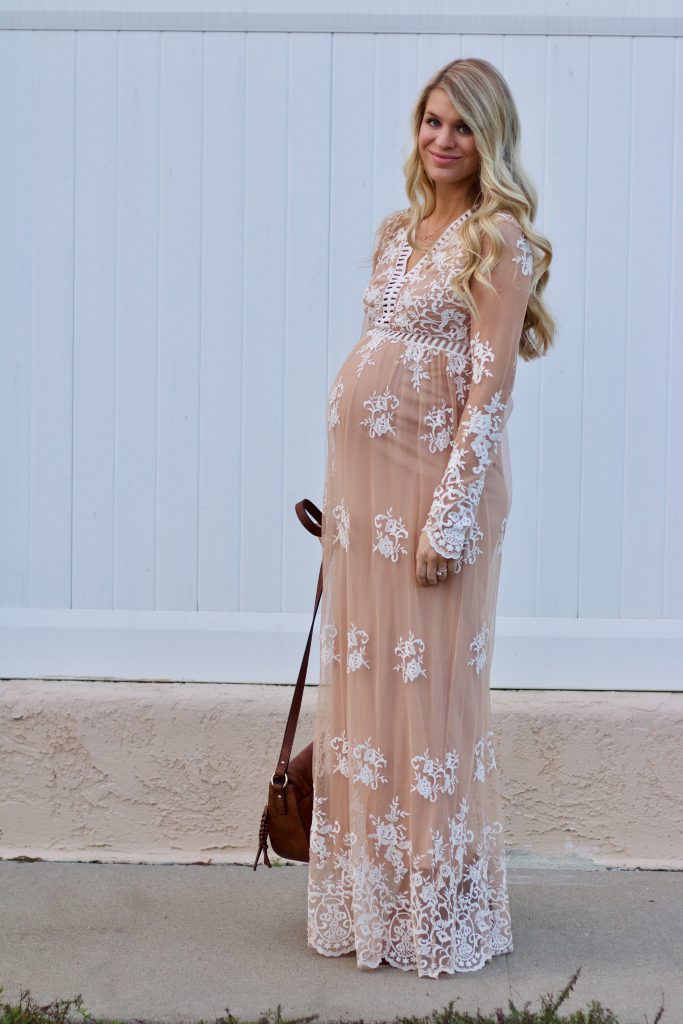 Thanks for reading – hope you have a great day!