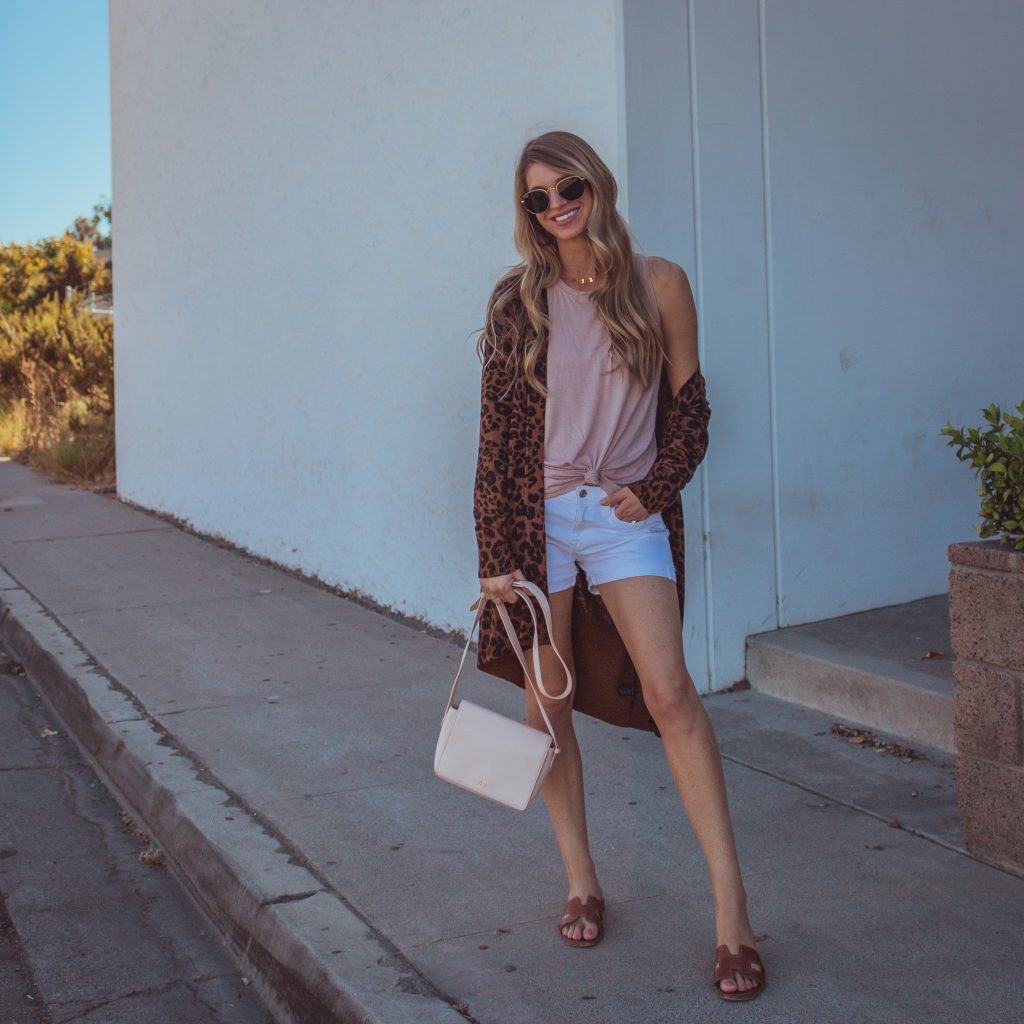 The calendar says it's officially fall and I'm celebrating with a new leopard cardigan. I love leopard all year round, but think it's especially perfect for fall. It's basically a neutral that can be worn with so many colors. I'm excited to style this cardi more ways once it gets cooler. I know it will be a fun staple in my closet.
I can't believe October is just one week away! I feel like once we get to October it's basically non-stop til the end of the year. I'm starting to make a fall list of activities and things I want to do with Crosby and can't wait to get started! She's at such a fun age right now and I think she's going to love pumpkin patches, petting zoos, farms and other things like that. Last year we took her to a pumpkin patch and it was super cute, but I know she didn't have any clue what was going on.
Back to my outfit… I paired the cardigan with a lighter color palette here, because it's still really warm. But it's the perfect top layer for a chilly restaurant or store and mornings/evenings when it's cooler. And yes, I wear white jeans (and even shorts) year round. 🙂
I've found a few other leopard pieces I love and want to share. This faux fur leopard bomber is from one of my favorite brands and looks especially cozy. Love this under $50 leopard clutch this cute top and these cute sneakers. They're all great and equally versatile pieces that can be styled multiple ways.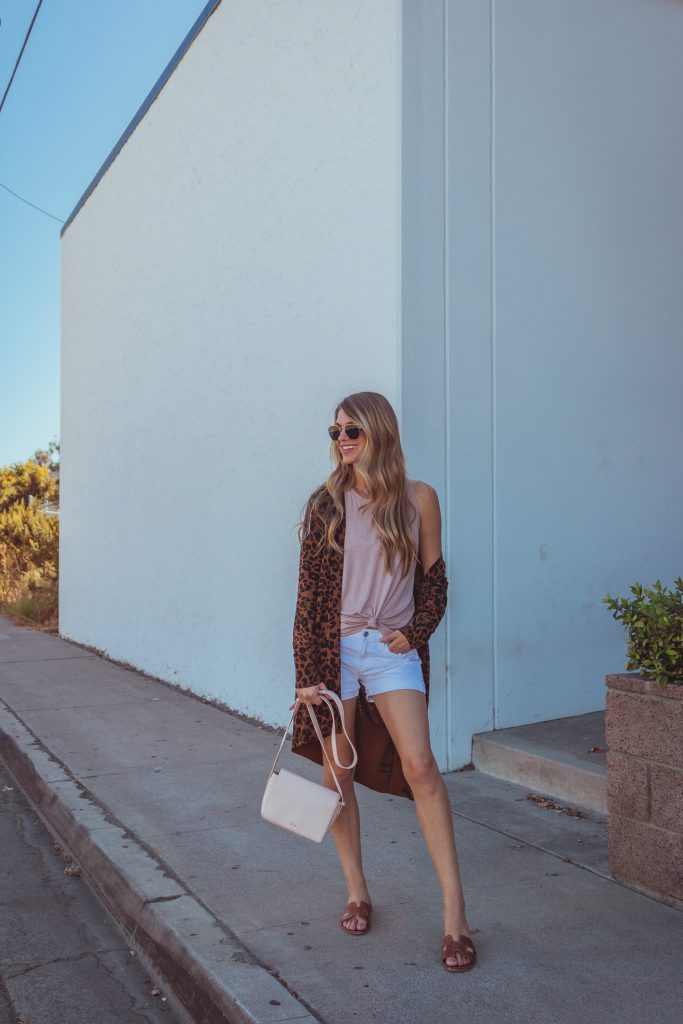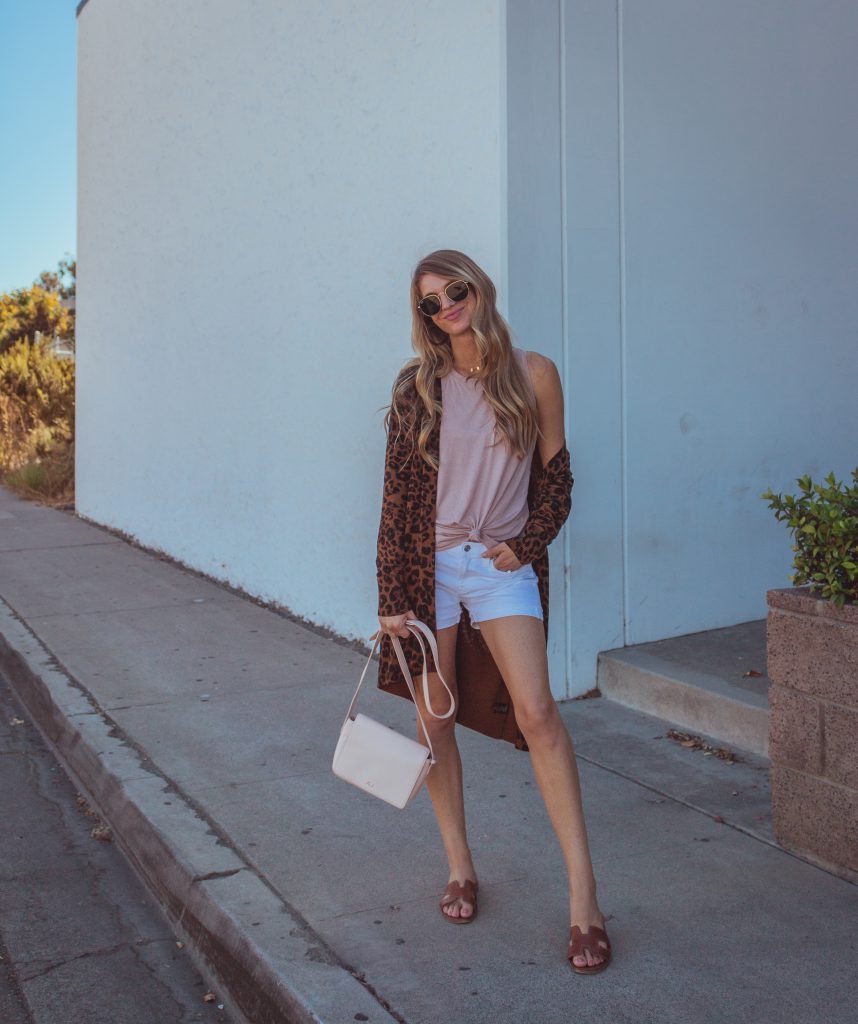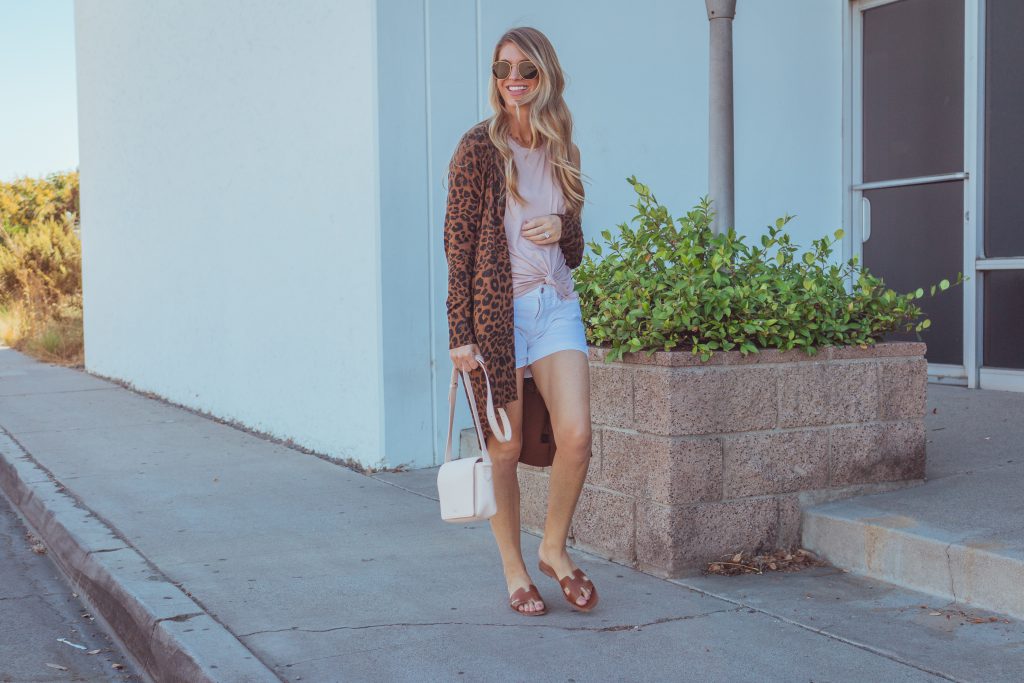 sunglasses, cardigan c/o (more sizes here & here), tank, bag c/o, shorts, similar sandals
Hope you had a great weekend – thanks for reading and following!