This is a typical everyday outfit for me. Casual basics that are wearable, comfortable and practical. Just swap the shorts for jeans when it gets a little cooler and you have a look I wear year round.
sunglasses, t-shirt, cardigan, necklace c/o, purse c/o, shorts, shoes
I have to mention that these photos were taken in Jeff's old neighborhood… where we used to take so many of my early blog photos. The alley ways were always a favorite to shoot in because of the lighting. Just wish it wasn't trash day when we shot these. 😉
As I've gotten older my style has evolved… or maybe it's a combo of that plus trends changing over time. Whatever the case, I've gone from wearing super trendy pieces to a lot more casual basics. My life has changed a lot too, I'm no longer going to an office everyday, instead I work for myself from home and chase a busy toddler around. Comfort and practical style is key for me right now.
I'm really loving basic t-shirts right now. I got this Madewell tee at Nordstrom Rack a few weeks ago and went back for it in white too, it's under $20. I sized up two sizes to a medium so I could front knot it and have a more relaxed fit without stretching it out. It's super soft and comfortable and a great everyday tee.
I'm wearing this thermal open as a cardigan like I mentioned in this post. Another Nordstrom Rack find for under $20. I'm wearing a small and it definitely has a more relaxed fit… which I love and think is perfect for cooler weather. It will also look cute worn as a top, buttoned up and tied at the bottom. Definitely a look I'll be wearing a lot this fall and winter.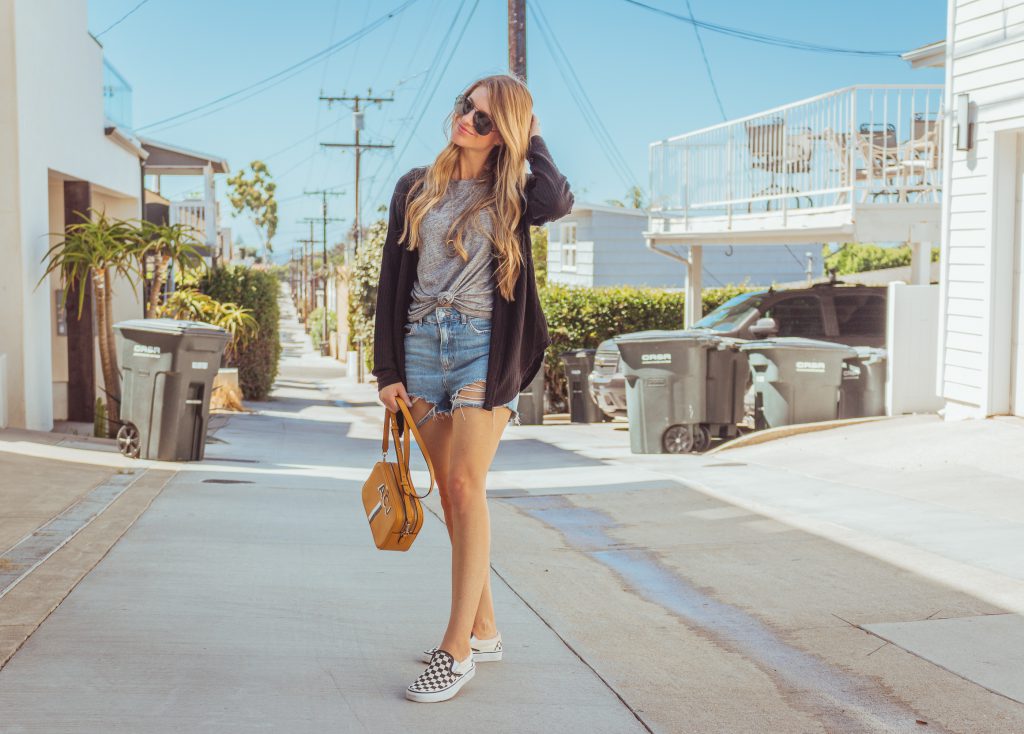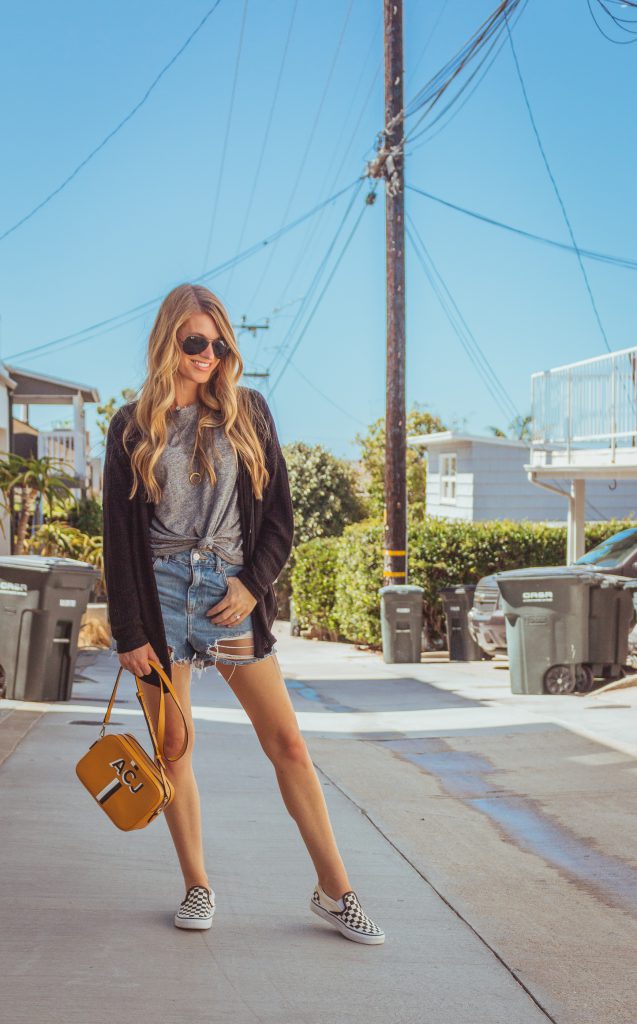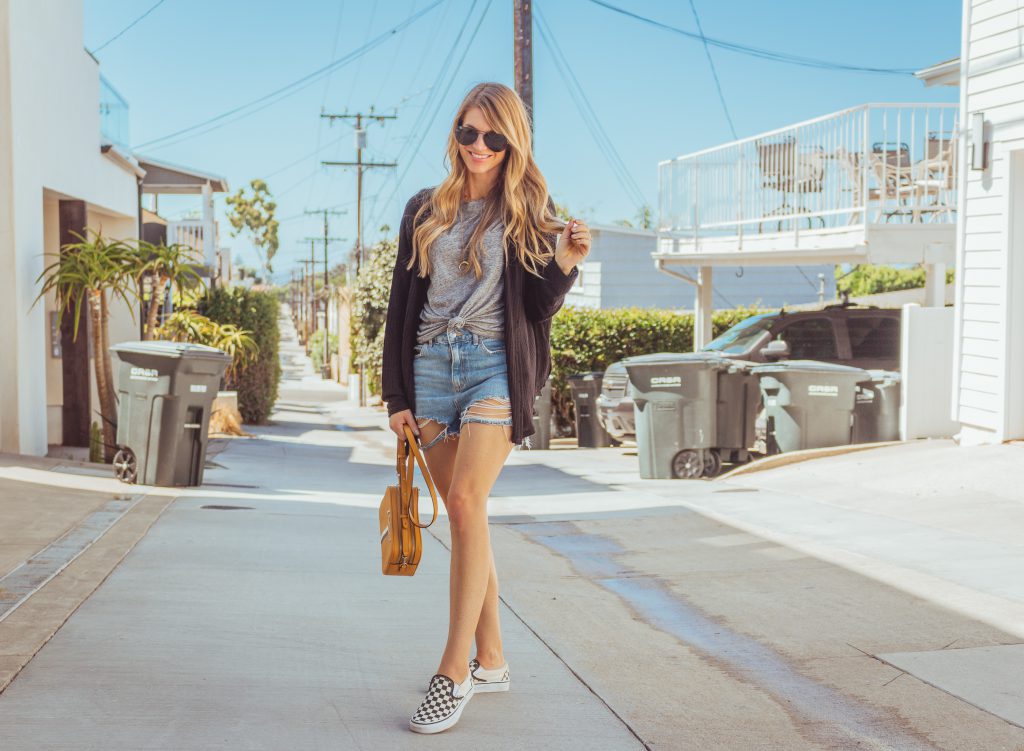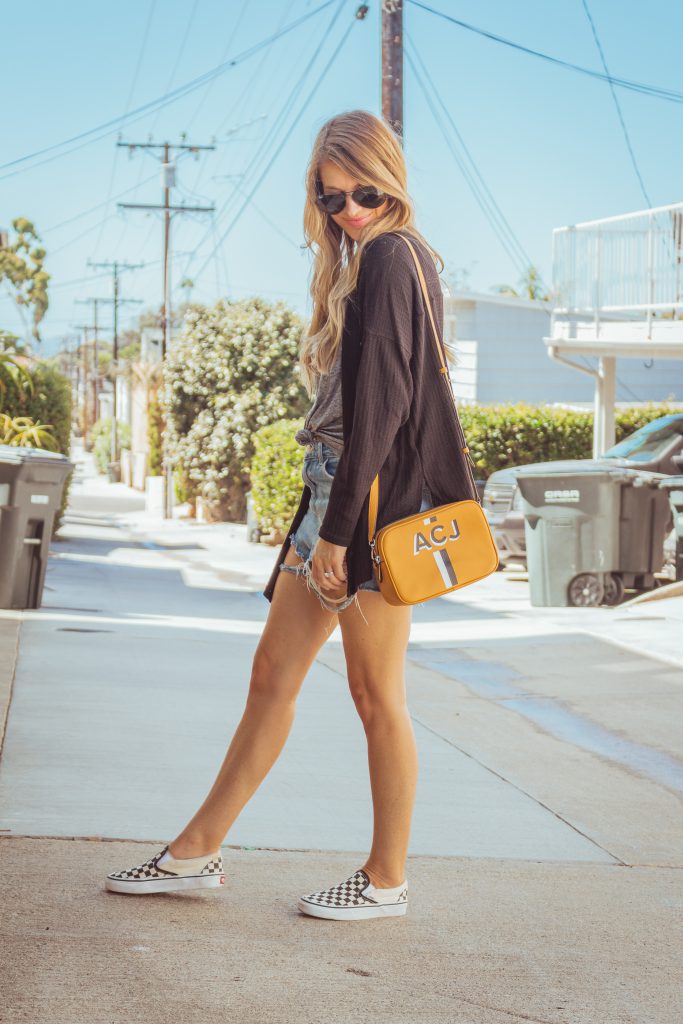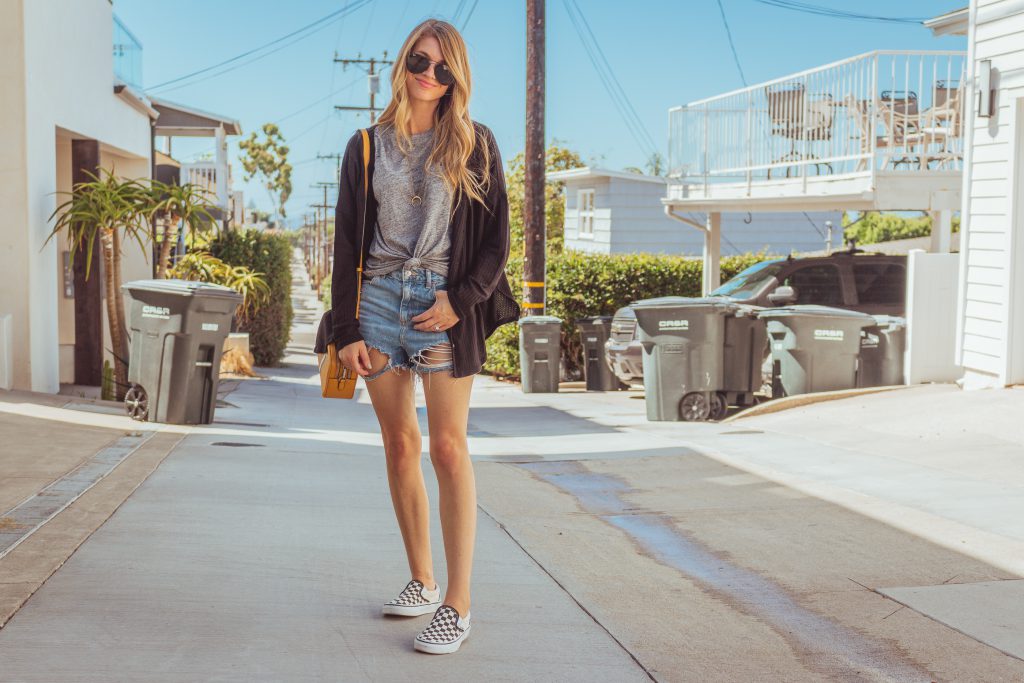 sunglasses, t-shirt, cardigan, necklace c/o, purse c/o, shorts, shoes
Hope you're having a great week, thanks for reading and following along!