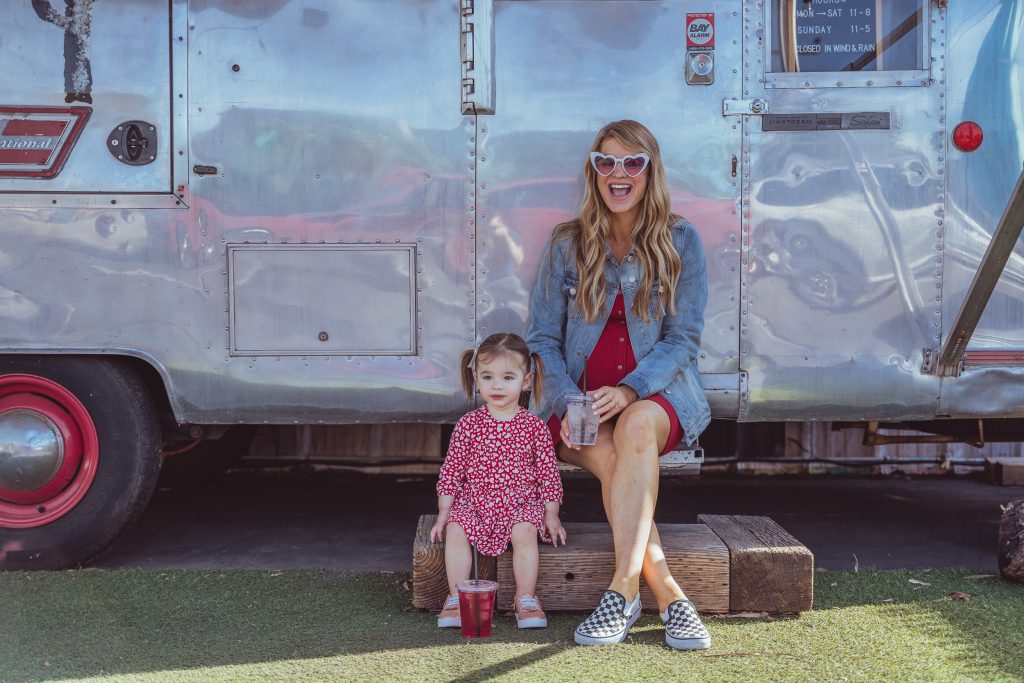 It's no secret I love any reason to match with Crosby, but Valentine's Day makes it even more fun! We are loving red right now… specifically our new red dresses. I mentioned I got Crosby this one last week and I picked up this red ribbed mini for me as well. Our weather was so perfect over the weekend we couldn't wait to break them out to celebrate a little early.
on me: dress (in a striped print) jacket c/o, sunglasses, shoes
My dress is not maternity so I sized up one size. This has been what I've been doing with most things lately and something I get a lot of questions about. With stretchy dresses it's an easy solution. If they have a zipper or not a lot of give you really have to try them on to find the best fit.
I found 4 other dress combos that I'm loving for Valentine's Day. For both mom and mini.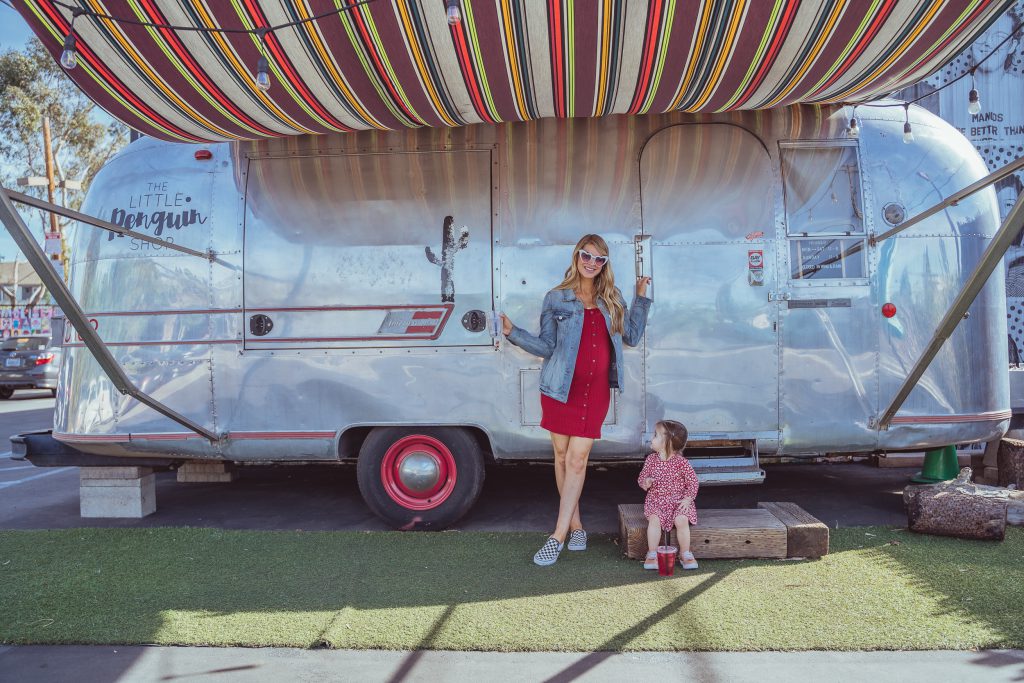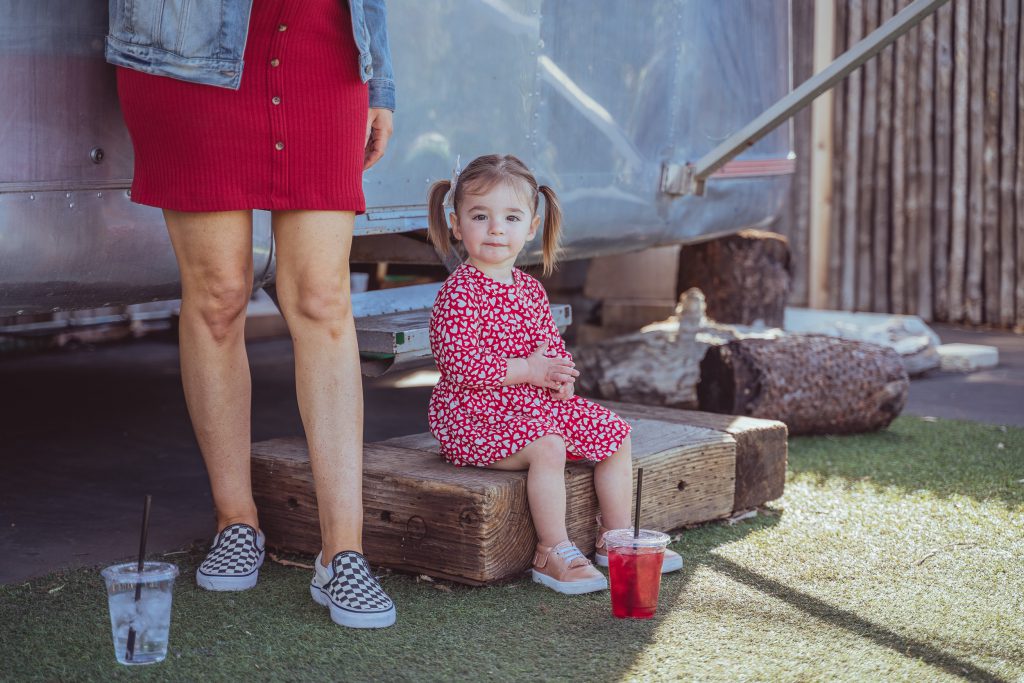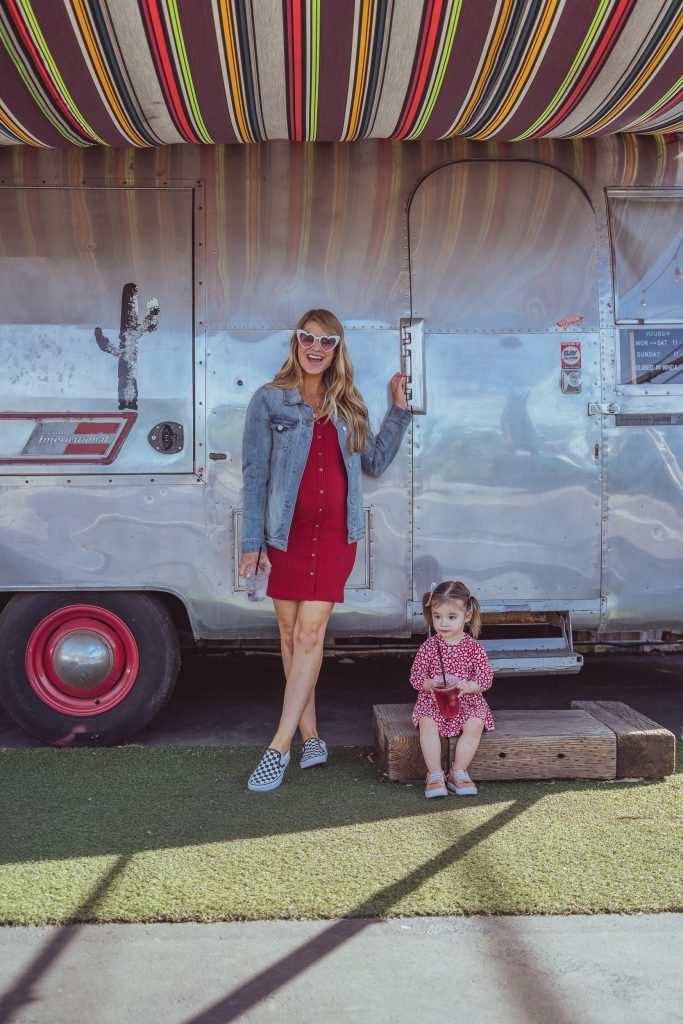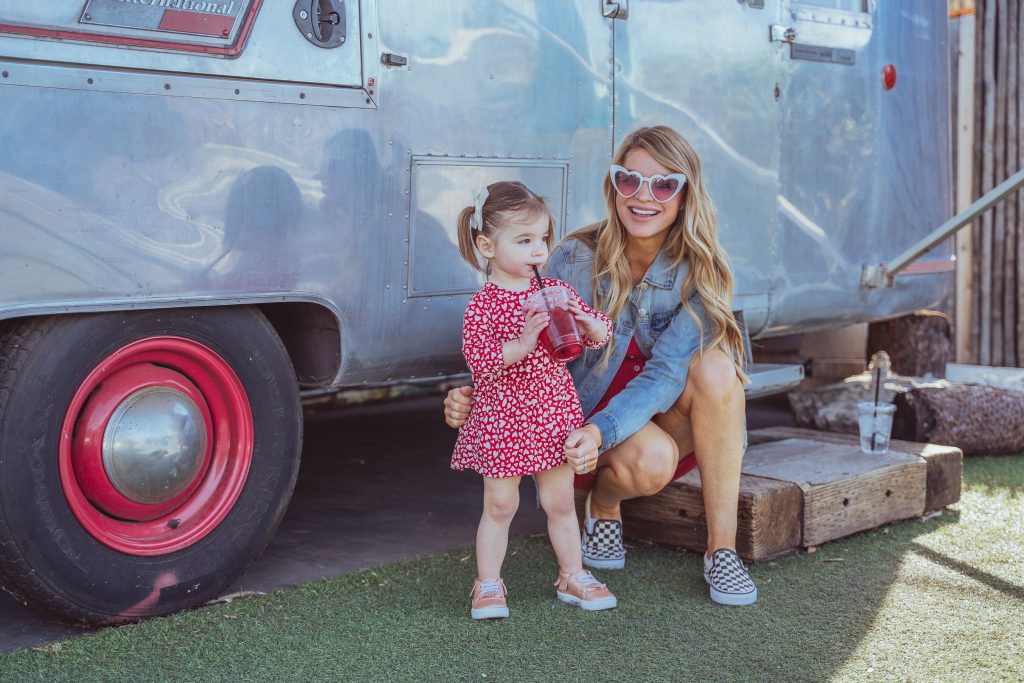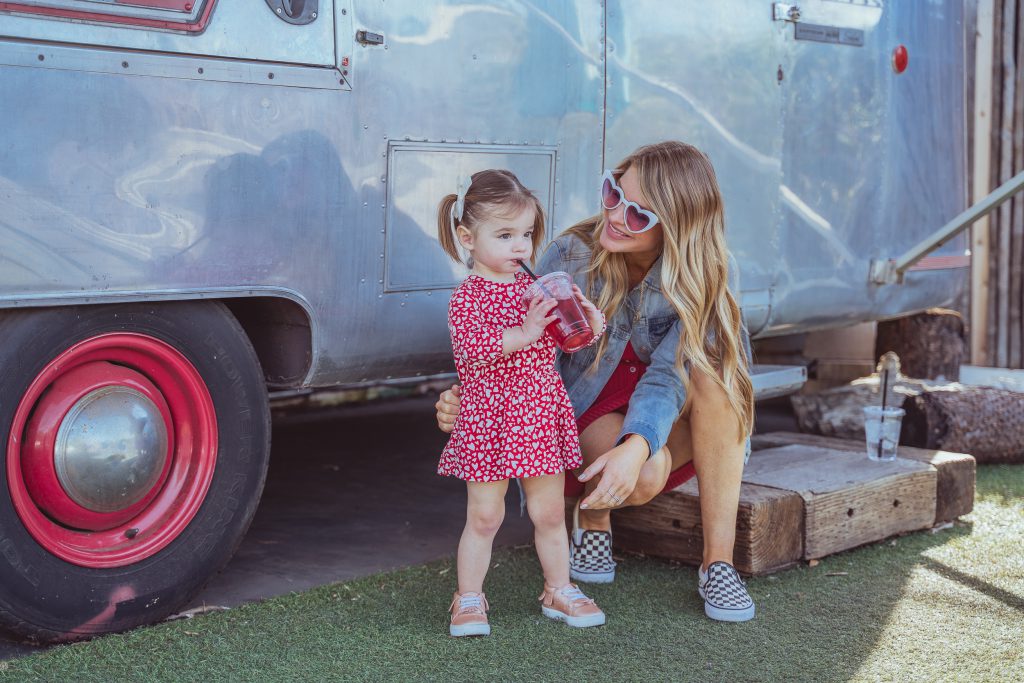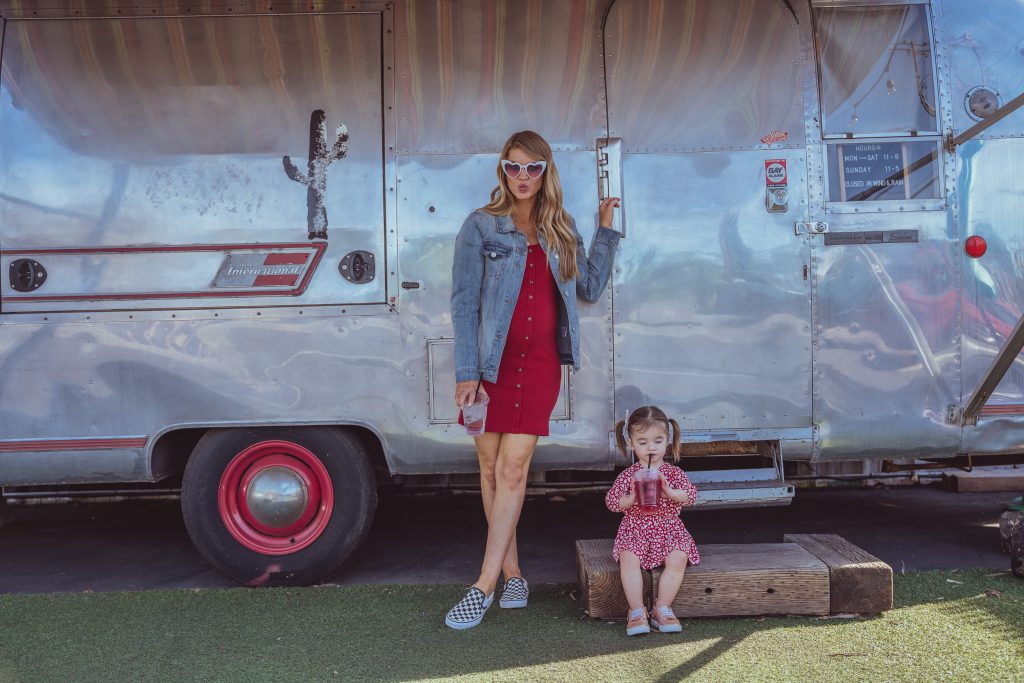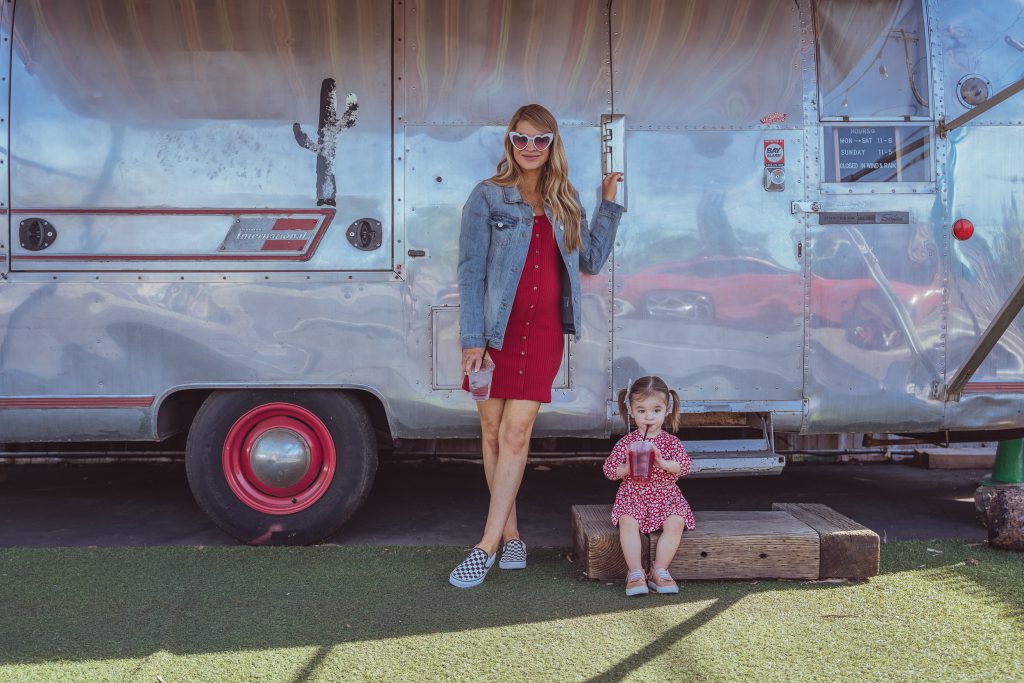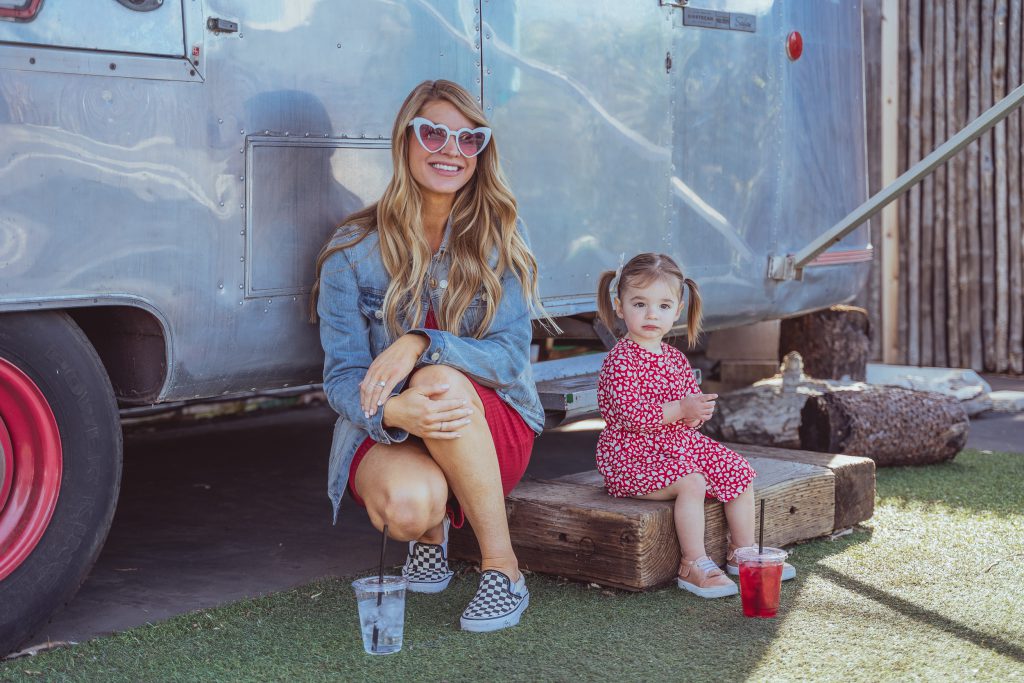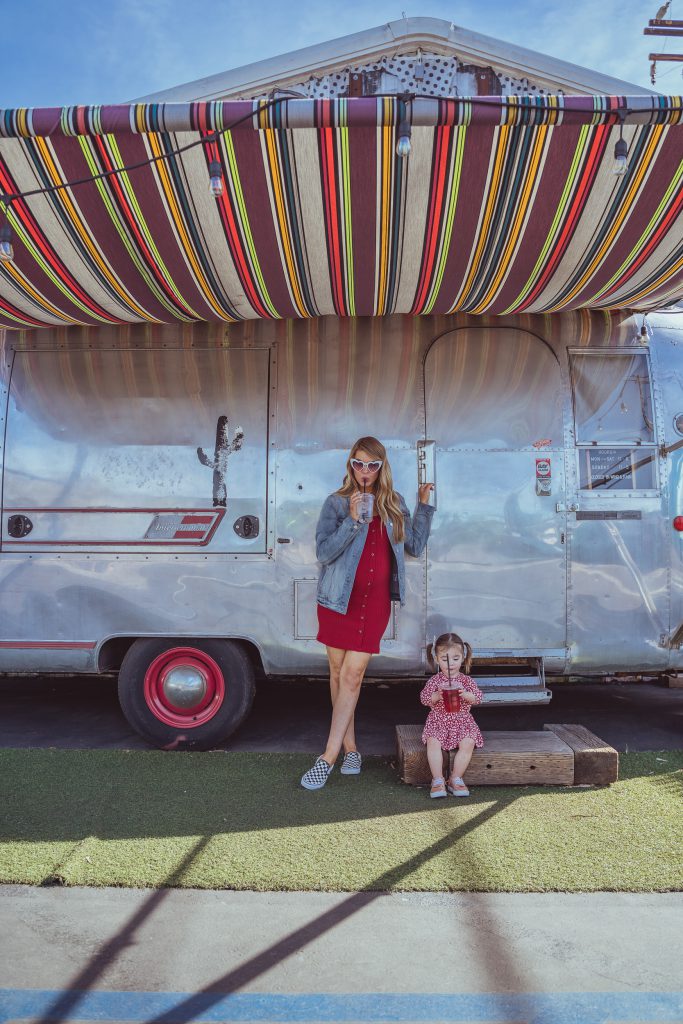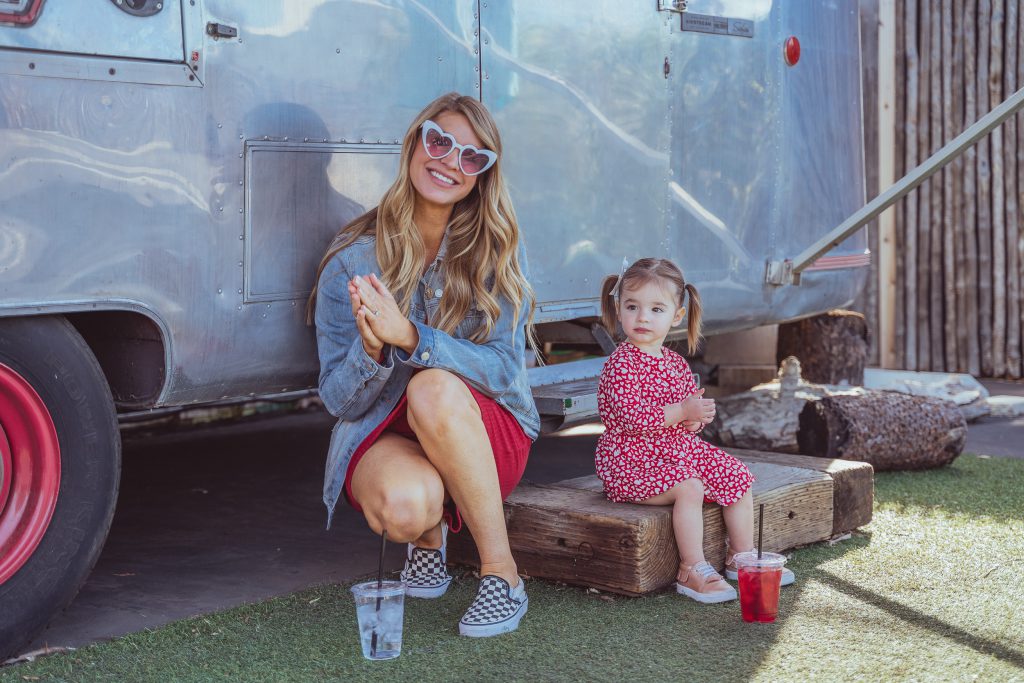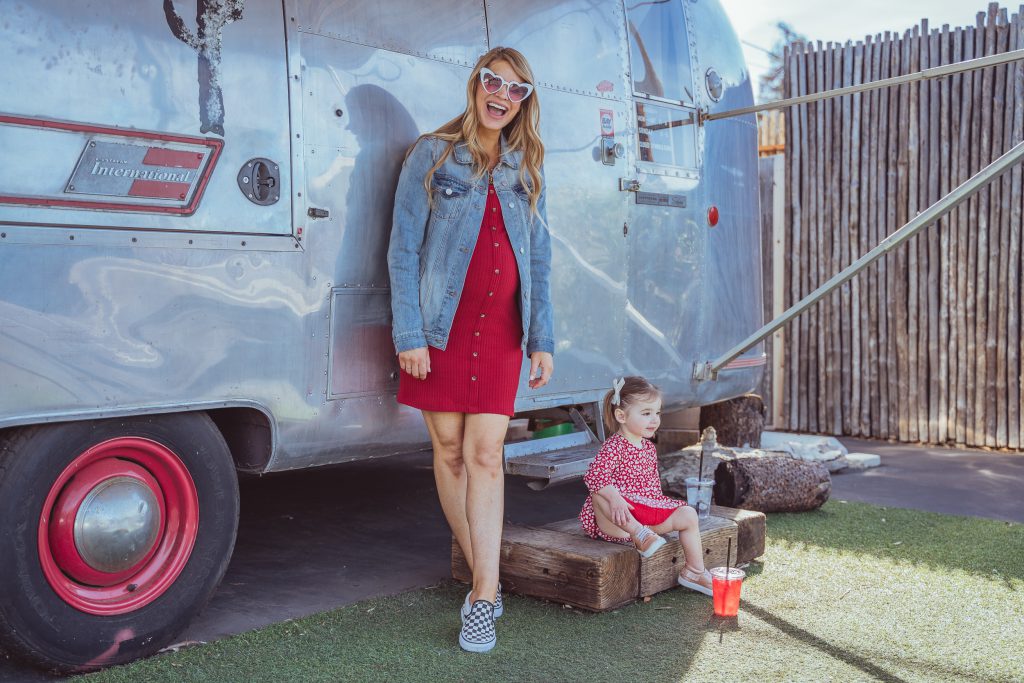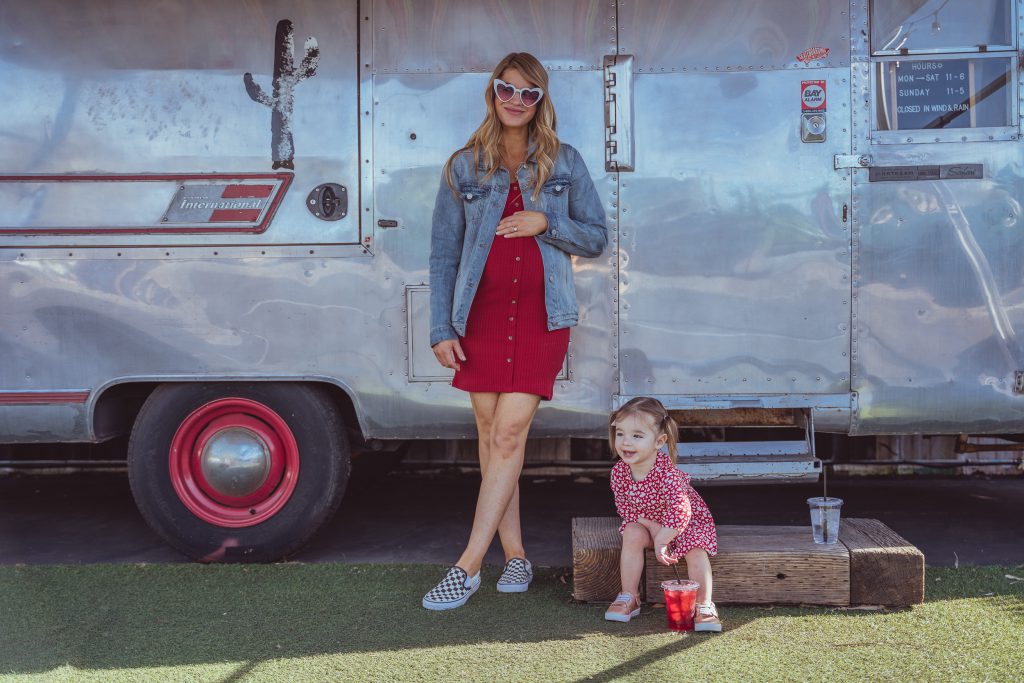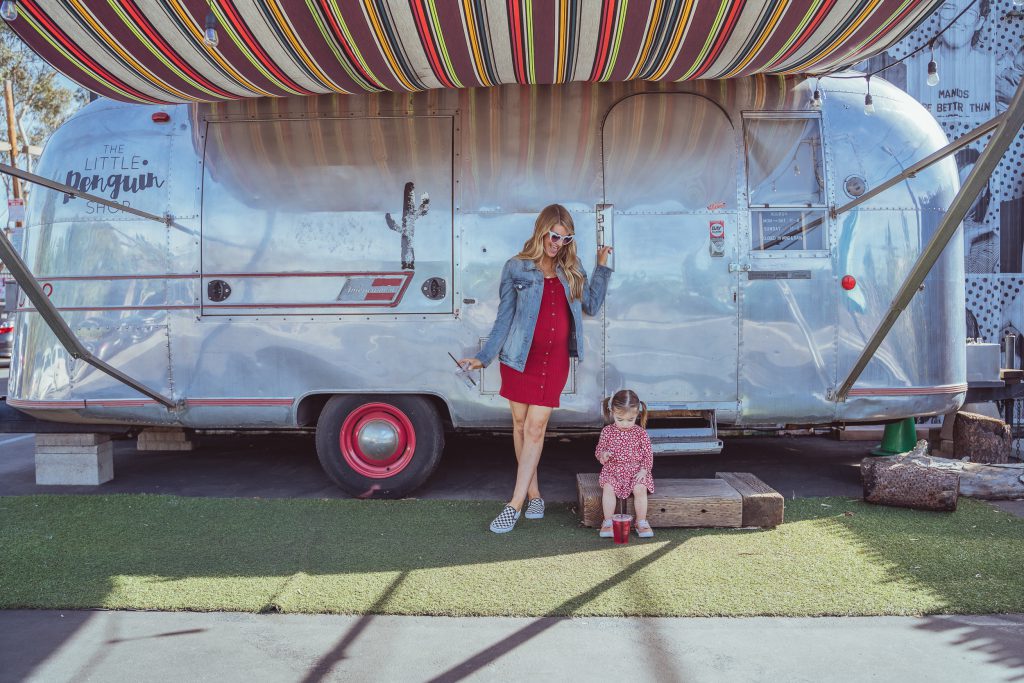 on me: dress (in a striped print) jacket, sunglasses, shoes
Thanks for reading and following – hope you have a great day!