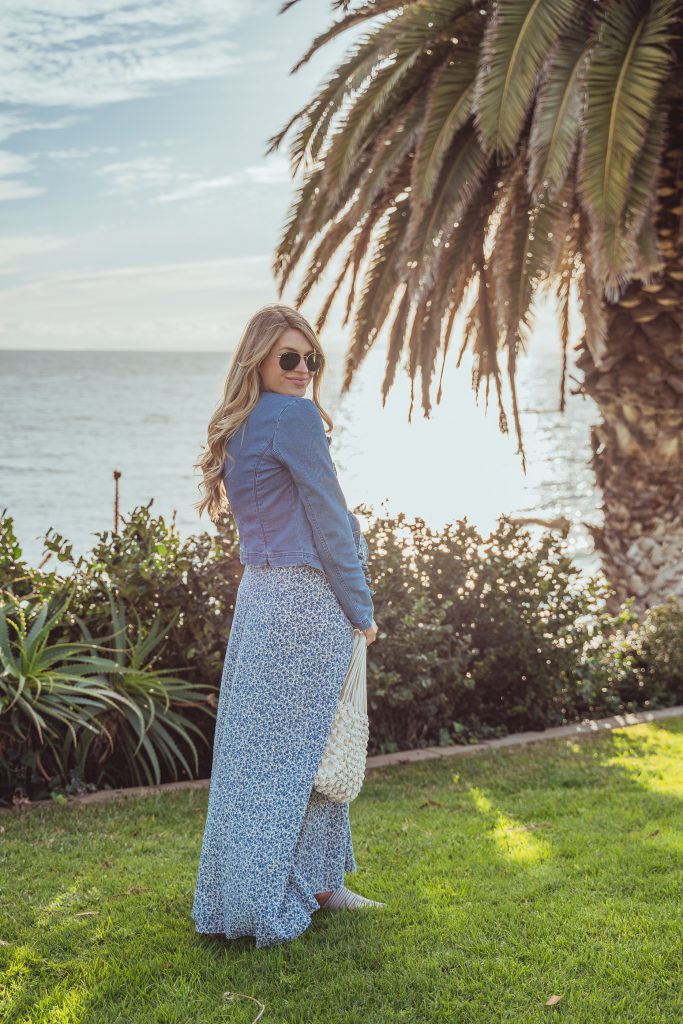 I've officially reached the point in this pregnancy where unless it's absolutely necessary I'm not going to wear pants/jeans. Leggings or dresses from here on out. I was so excited to get this pretty blue floral maxi in from Gal Meets Glam that I wore it out to dinner Saturday night. What you can't see from these photos is that is was maybe 59 degrees and super windy. I don't know what was blowing around more, my hair or my pregnancy double chin. But I was committed to my dress only cause and tried to think warm thoughts.
sunglasses, jacket, dress c/o, purse, shoes c/o
This dress is even prettier in person. I wish I could have taken my jacket off to show you the sleeve detail, but my goose bumps might have been a bit distracting. I went with blue for my baby boy on the way, but it also comes in a really pretty pink floral print. I'm thinking it might be a good Easter dress option – that is, if I'm not in labor! For sizing, it's not maternity and I sized up to a 2. Fits great!
There are some other really pretty dresses and jumpsuits from the March collection. This one would also be cute with a baby bump. I'm loving this jumpsuit and this one… can't wait to wear them again!!
I was also so excited when I saw this jacket is back. I got it last spring and was obsessed with it – still am – and know I'll be wearing it a ton this year. It's one thing I can actually fit into now… as long as I don't have to button it closed. It looks really cute with white denim too… a look I can't wait to recreate soon.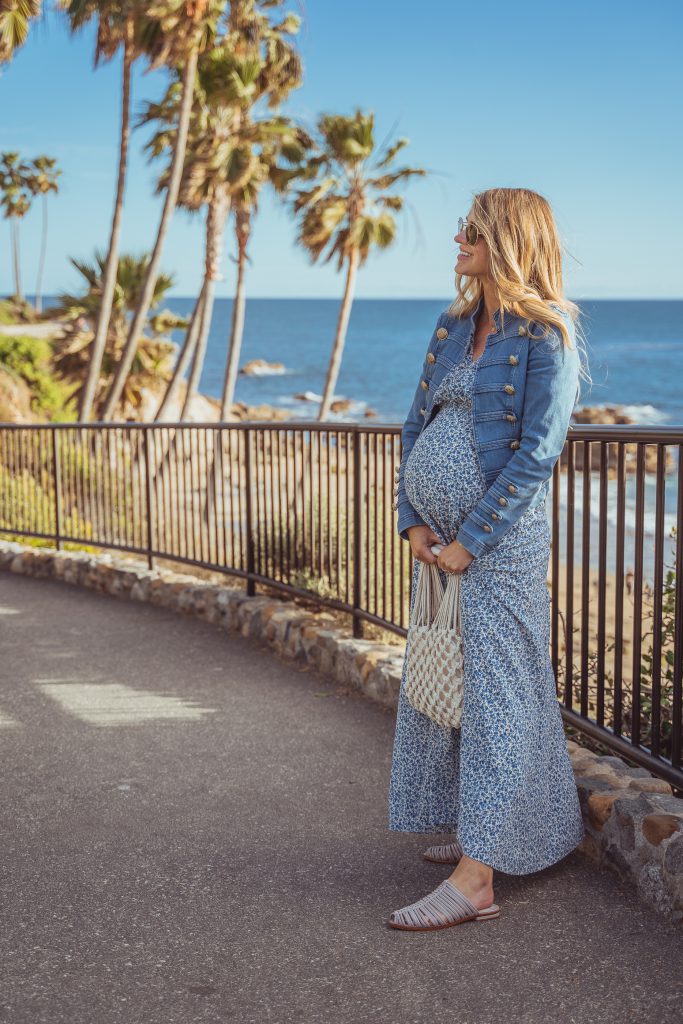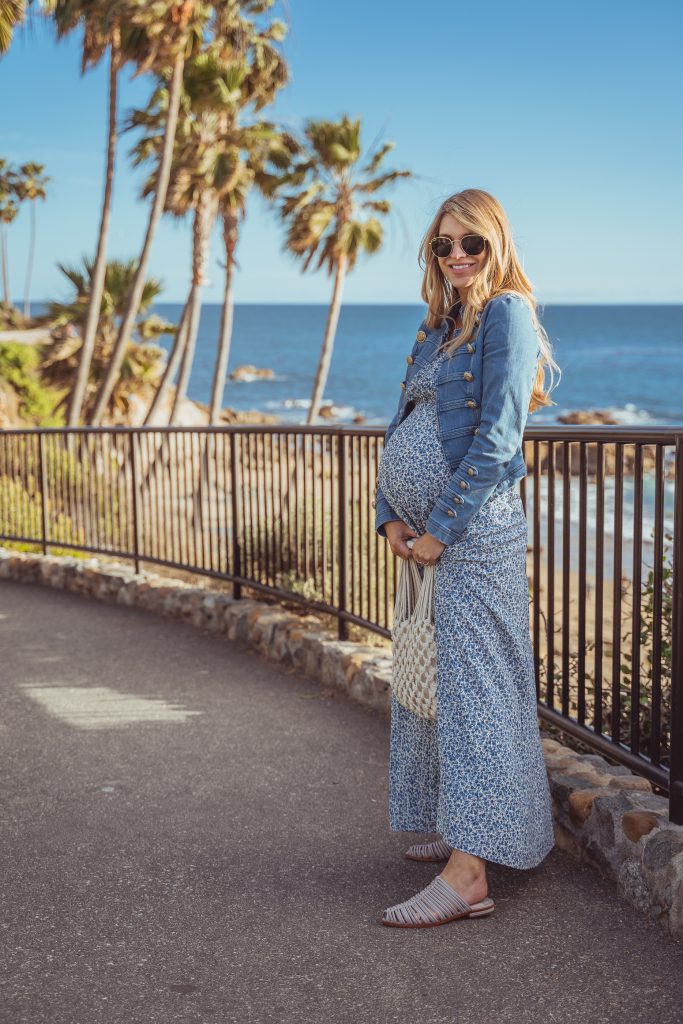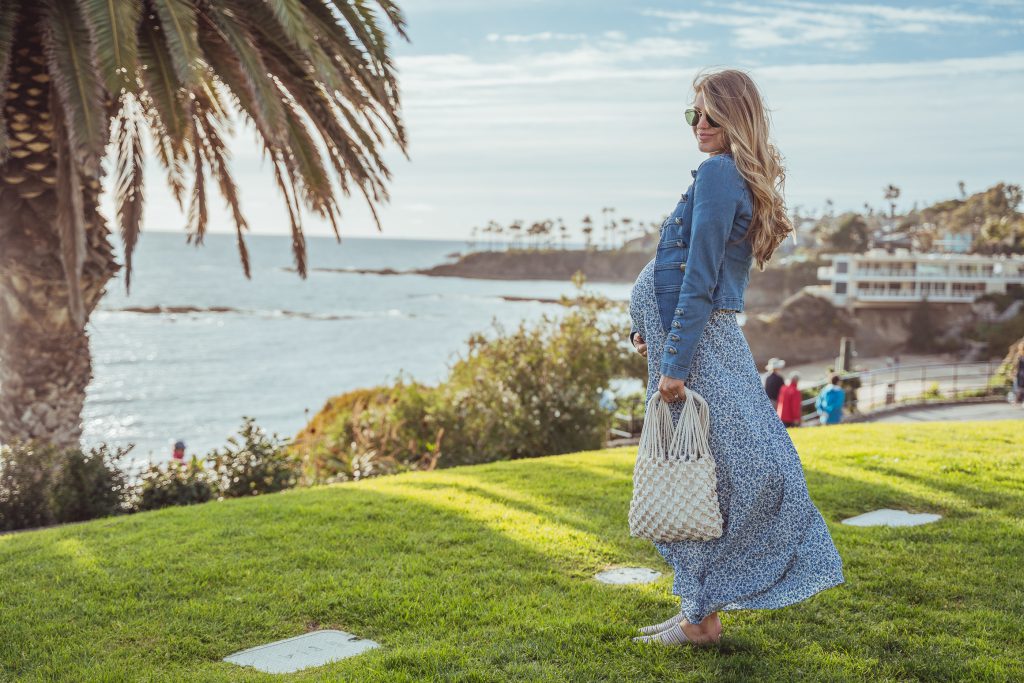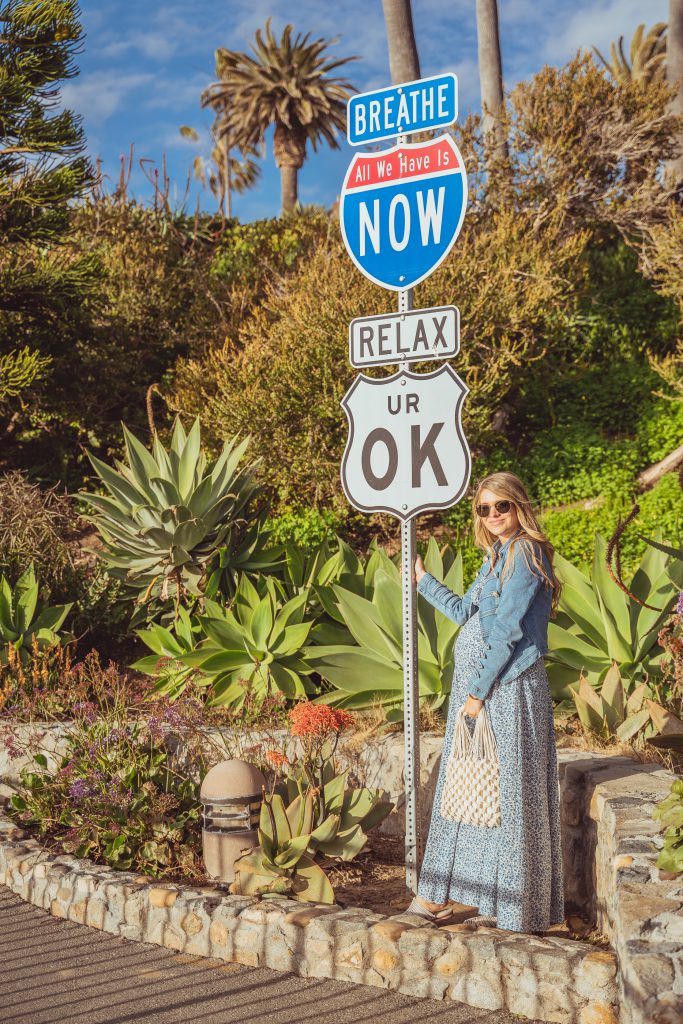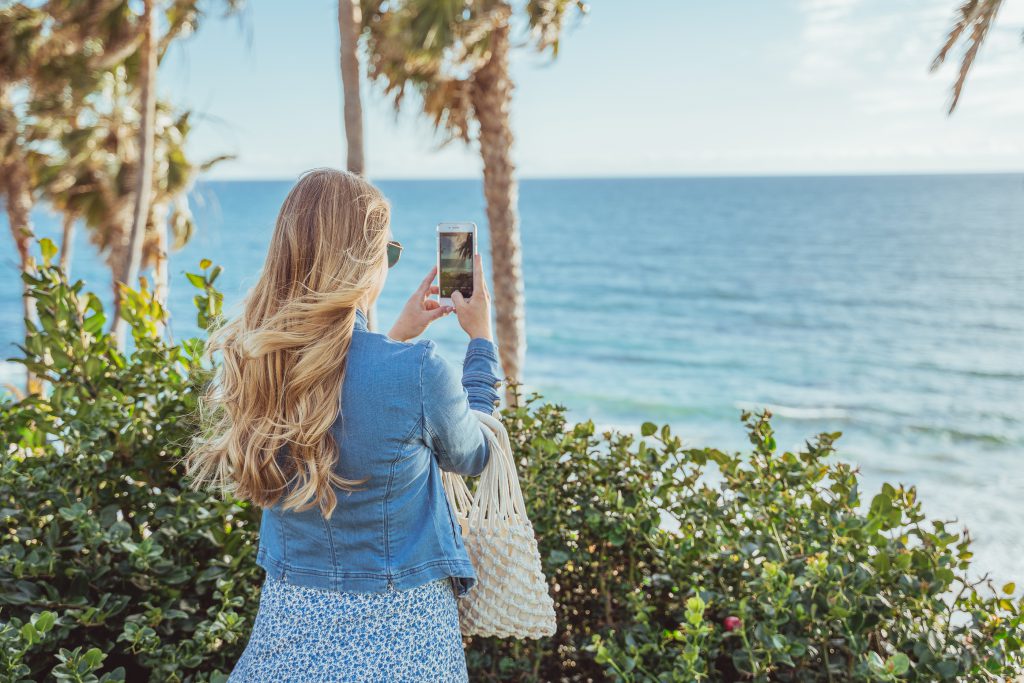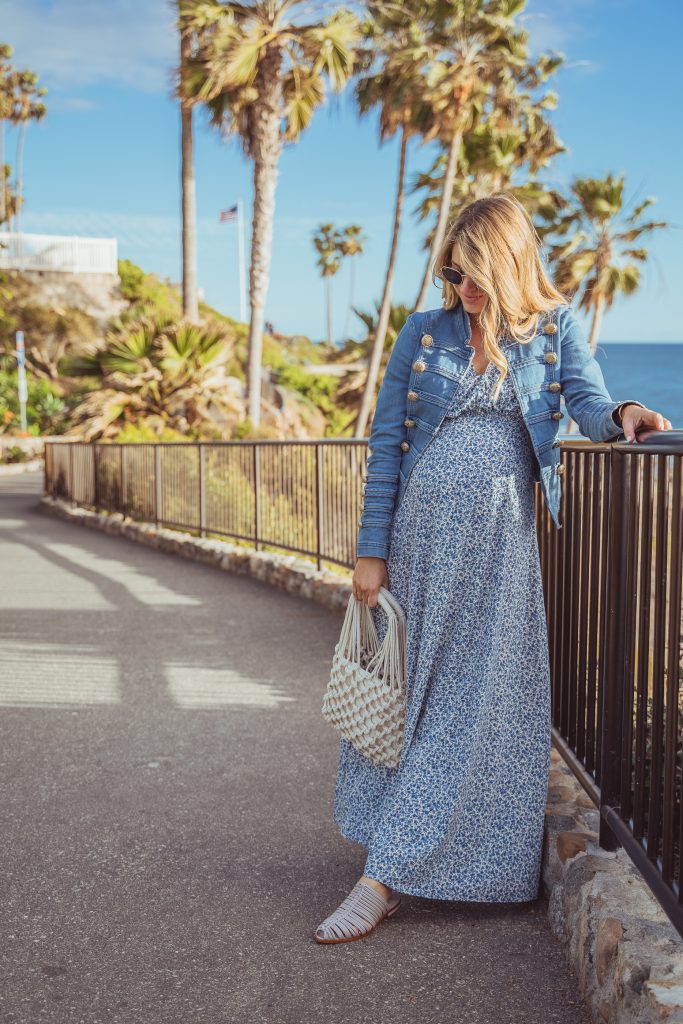 sunglasses, jacket, dress c/o, purse, shoes c/o
Hope you have a great day – thank you so much for reading and following!