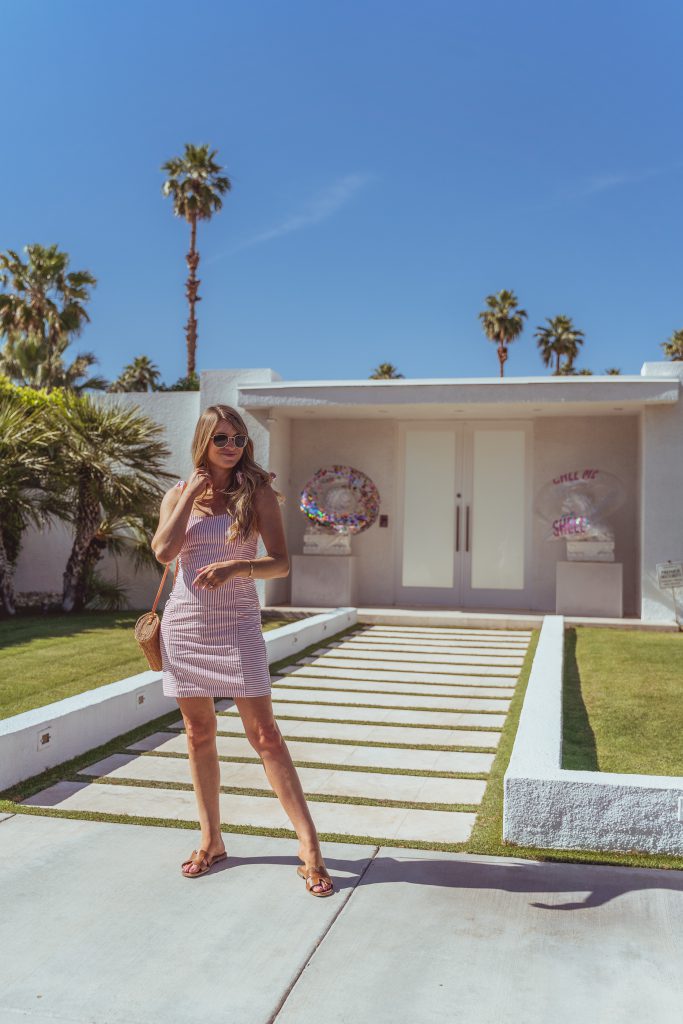 sunglasses, dress c/o, similar bag, similar shoes
Hello and happy Thursday! I think this is my first official outfit post since having Wilder last month. Life with two kids is no joke, I'm slowly starting to get back into the swing of things. A couple of weeks ago we went to Palm Springs for the night to celebrate some of our best friends getting engaged. I was really excited to bring some new spring pieces I'd been wanting to wear – like this cute striped dress. I love the ties at the shoulder and the fit is amazing – I'm wearing a small and it fit my postpartum body really well. I'm still a little self-conscious of the slow shrinking of my mid section (I swear it went away sooner the first time), but I think this dress disguised it.
We were only in Palm Springs for one night but I managed to pack several dresses. I wore this yellow mini dress to the dinner, this black maxi dress to breakfast the next day and I even wore this yellow maxi a bit (seen here). I can never pass up an excuse for a cute dress… especially when I know the weather will cooperate.
We're in the thick of May gray over here but I'm really looking forward to the return of spring hopefully sooner than later. I can't wait to dress like this on the regular… and return to spending our days in the sunshine.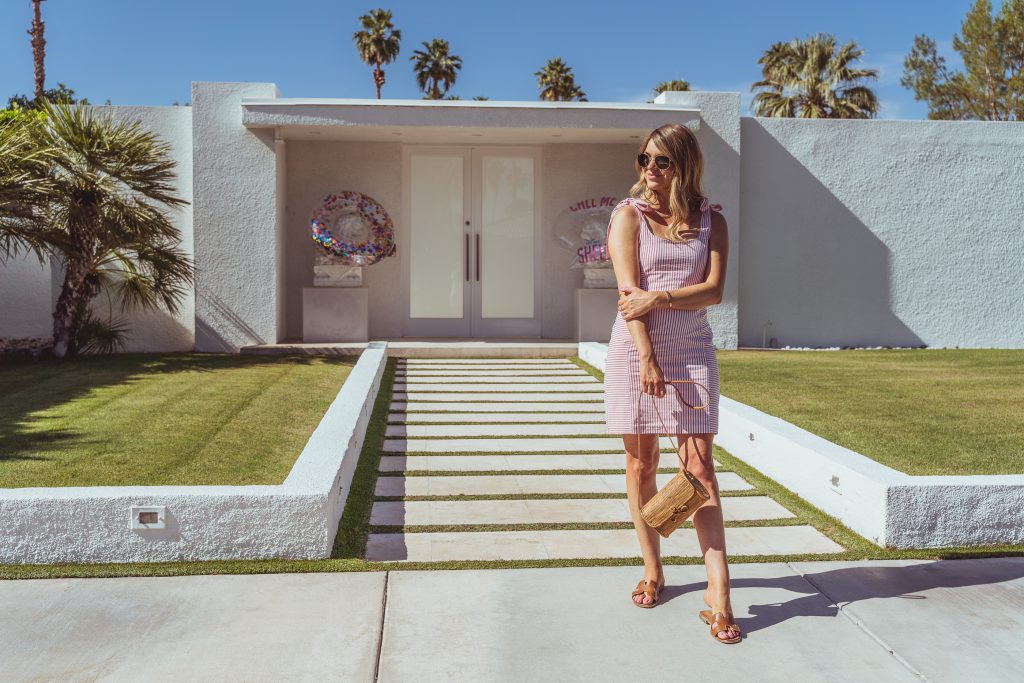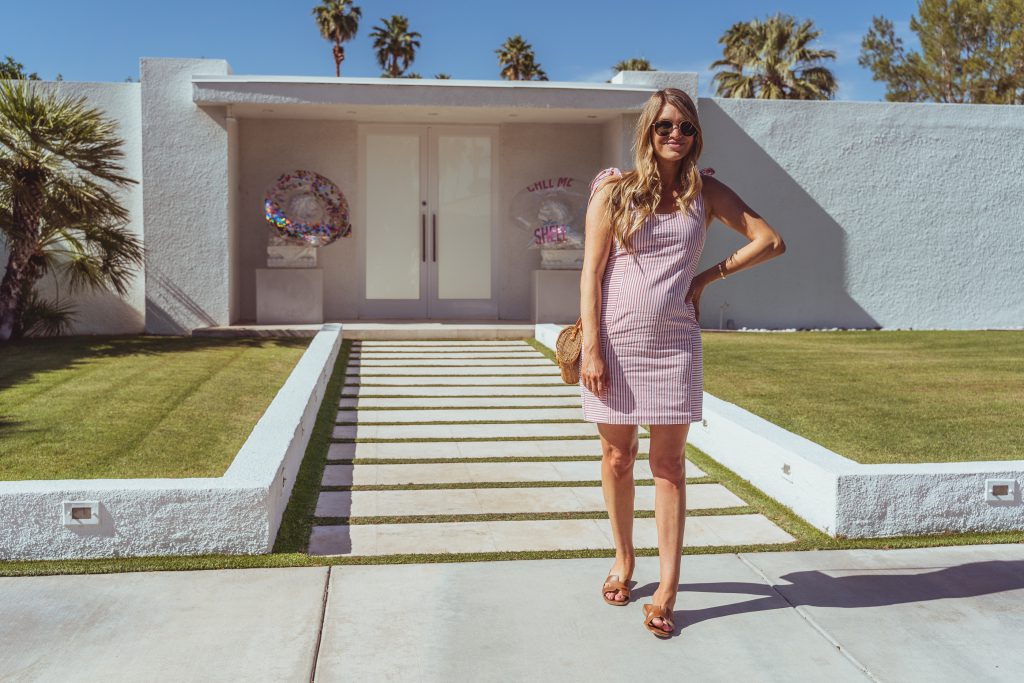 sunglasses, dress c/o, similar bag, similar shoes
Hope you're having a great week – thank you so much for reading and following!