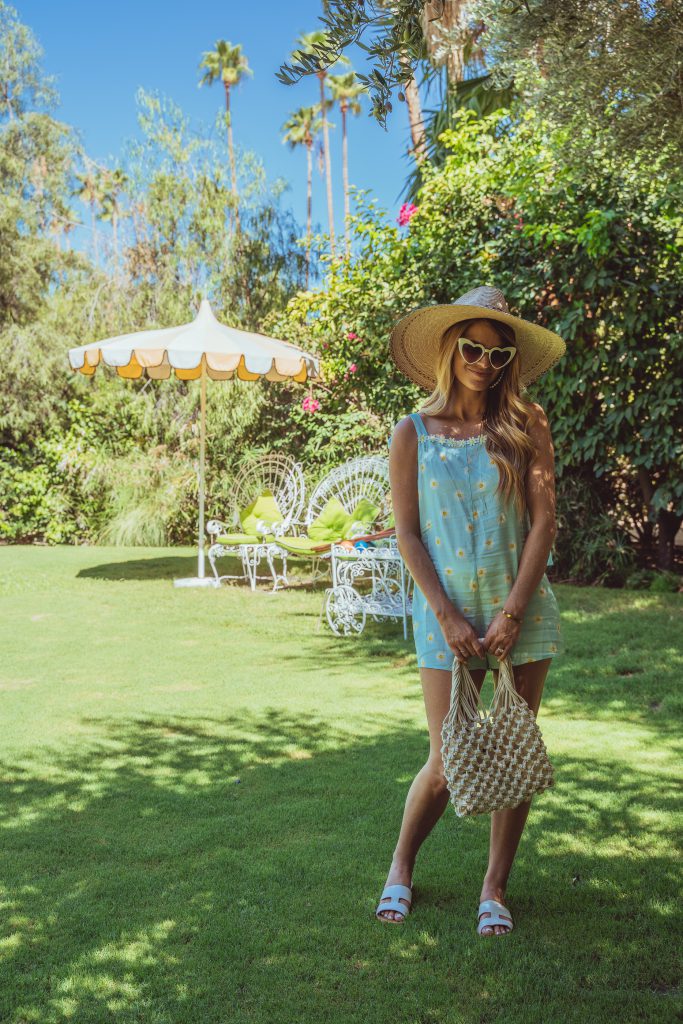 I'm still holding strong onto my summer wardrobe. I feel like it's really just beginning here so don't expect me to dip into fall just yet. At least not until I get sick of dressing like this. 🙂  Last week in Palm Springs I wore this new Tularosa romper that's on major sale right now. There are usually amazing sales at the end of a season and this is marked down to $35. Such a steal!
hat, sunglasses, sunglasses chain, romper, swimsuit, bag, sandals
I've loved wearing rompers as coverups this summer. A few others I love: I wore this one in Palm Springs too (seen here), a great budget friendly option that comes in a lot of colors and can be worn with a top under too, another cute one I love and this one is a cute longer option that would also work into fall.
Also, you can't really see it but I'm wearing another sunglasses chain here. I bought this pack before our trip and loved wearing them. It's like another piece of jewelry that actually serves a purpose. I'm hooked.
We stayed at the Parker in Palm Springs, it's our favorite hotel that we actually got engaged at 5 years ago on the croquet lawn pictured below! Side note, can you believe I've had the blog this long? I've actually been doing this for over 7 years now. That. Is. Crazy.
But back to The Parker, the grounds are so fun to explore… they have cute little areas all around the property and it almost feels like a secret garden. No matter how many times I go back I'm always getting lost on the pathways but I'm also always finding new hidden gems around the grounds.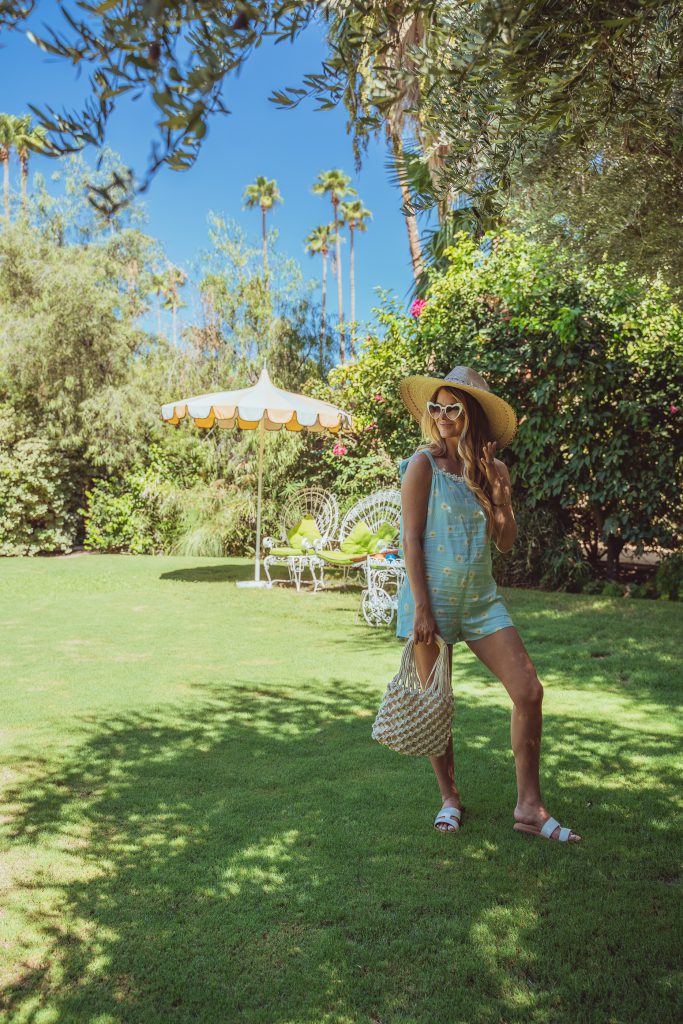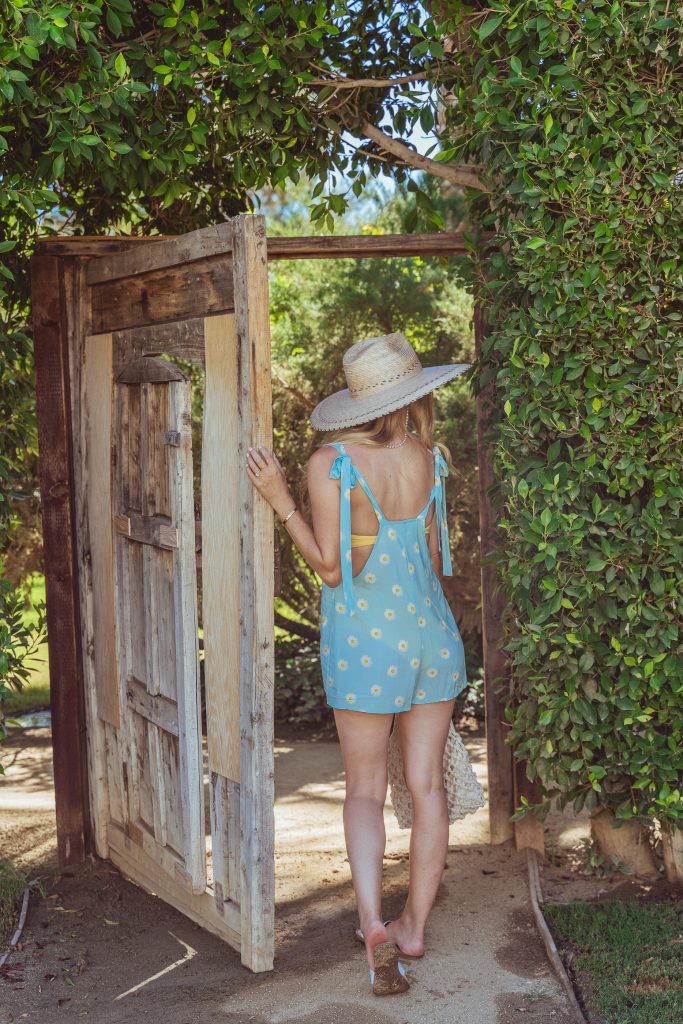 hat, sunglasses, sunglasses chain, romper, swimsuit, bag, sandals
Hope you had a great weekend – thank you so much for reading and following!