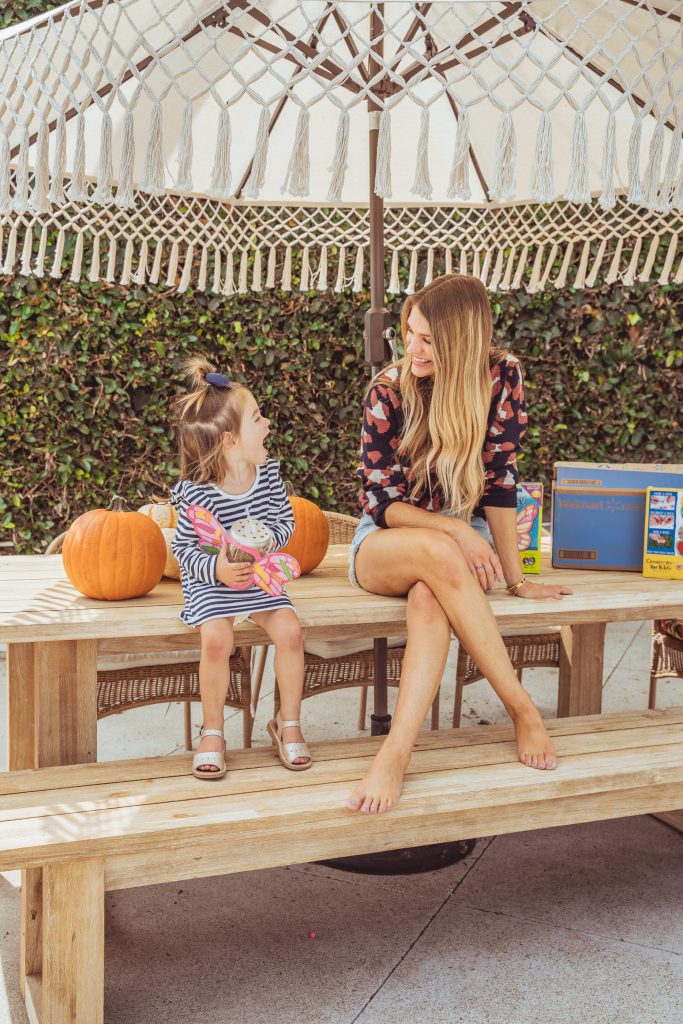 Crosby just turned two and a half and it might be my favorite age yet. She's absolutely hilarious, sweet and so busy. She almost never stops unless I have a fun project for her to do. Lately when Wilder takes his morning nap, Crosby and I do something fun together. I needed some new toddler approved crafts to keep her busy so I went on Walmart.com and ordered a few for Next Day delivery.
my sweater, Crosby's dress, butterfly terrarium, rock painting kit
Next Day delivery is honestly my life saver. I'm constantly ordering diapers and formula for Wilder. Beauty products for me and whatever Crosby is into at the moment. There are over 100,000 items included in Next Day delivery, so it's really easy to navigate. If you're on your phone you can easily select NextDay Mode and find all the products ready to shop. But the best part is it's free with no membership fee! And if you spend $35 or more shipping is free too.
Crosby loves butterflies and I knew she would have fun making this butterfly terrarium. It was the perfect activity for us to do together… she had fun putting the stickers on the wings and planting the butterflies in the sand and seed mix I poured into the jar. I also ordered this rock painting kit but I'm saving it for another day. I liked to have a few crafts stashed away for a rainy day… or just a boring day.
I need to order a few more to stock up! There are so many more crafts and projects that I think would be fun for toddlers and even kids a little older…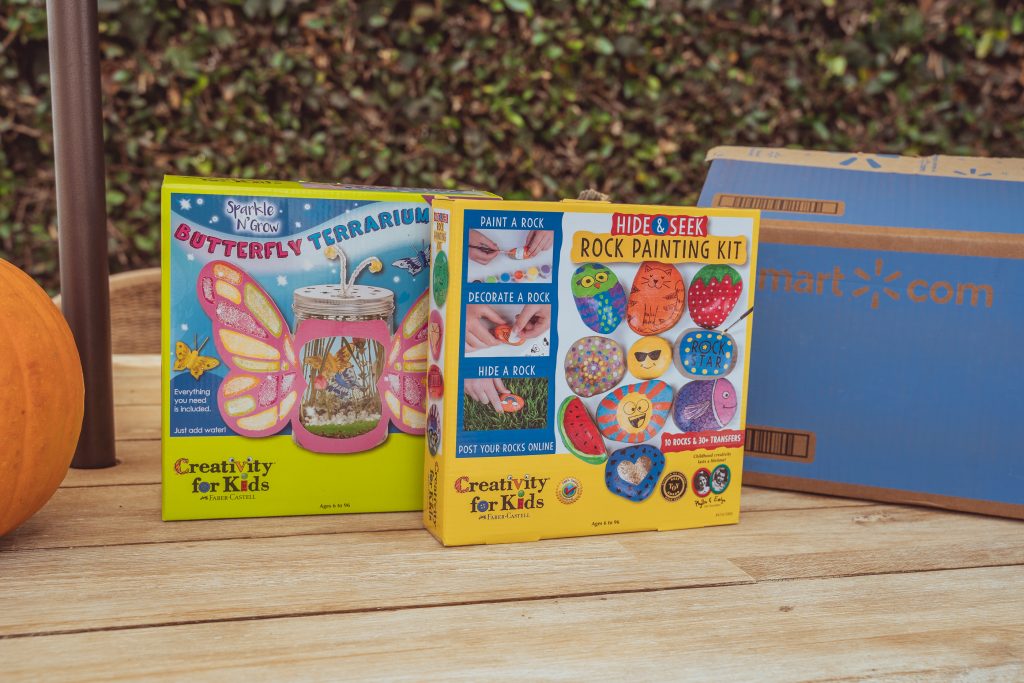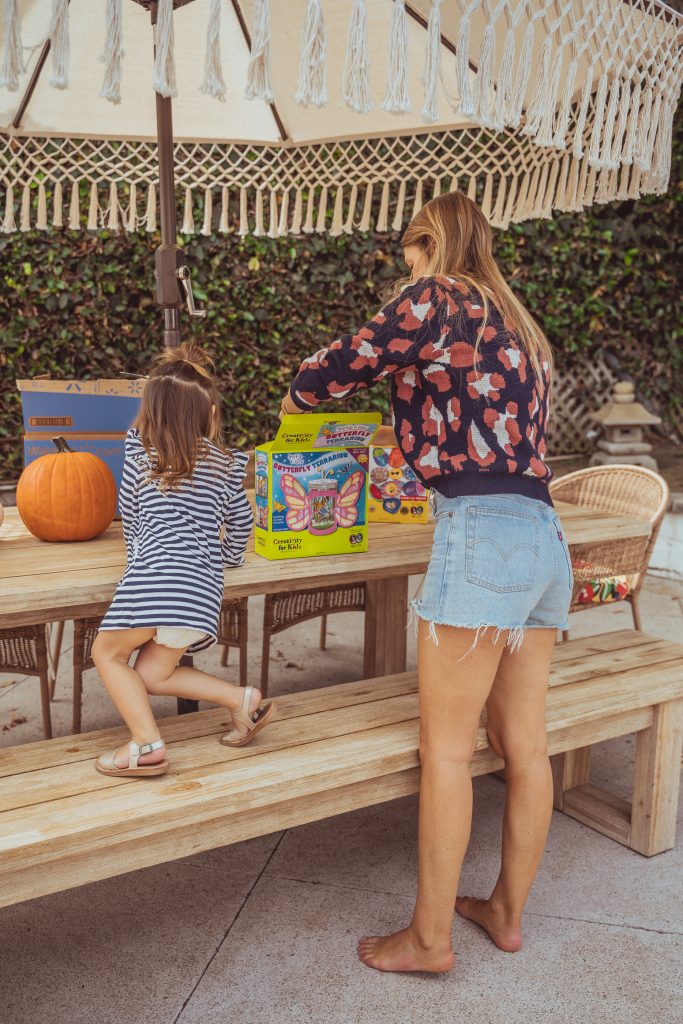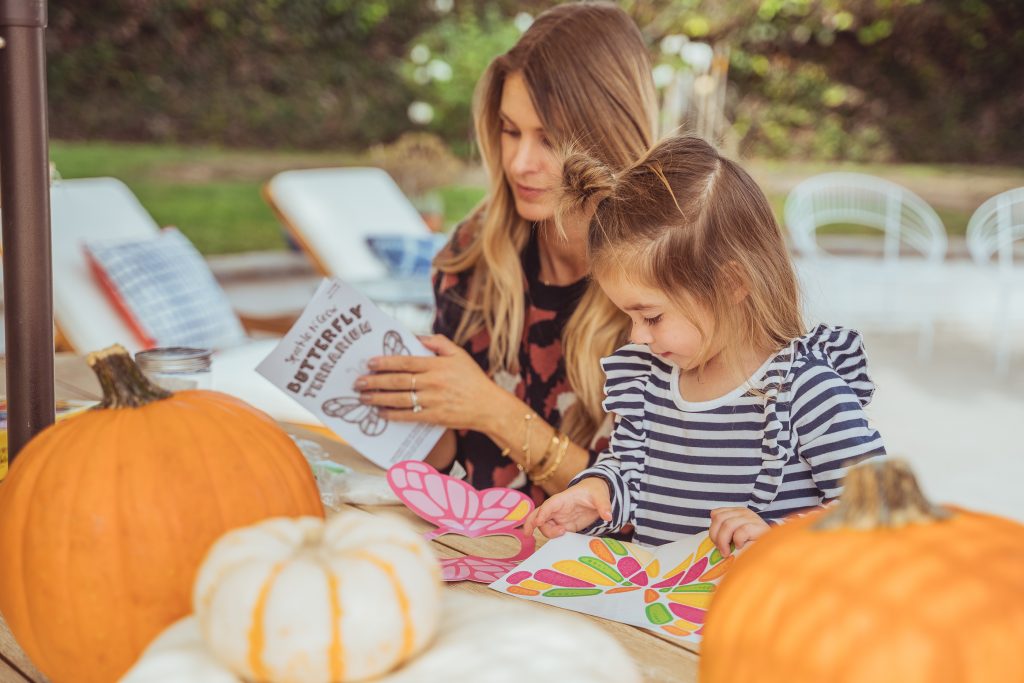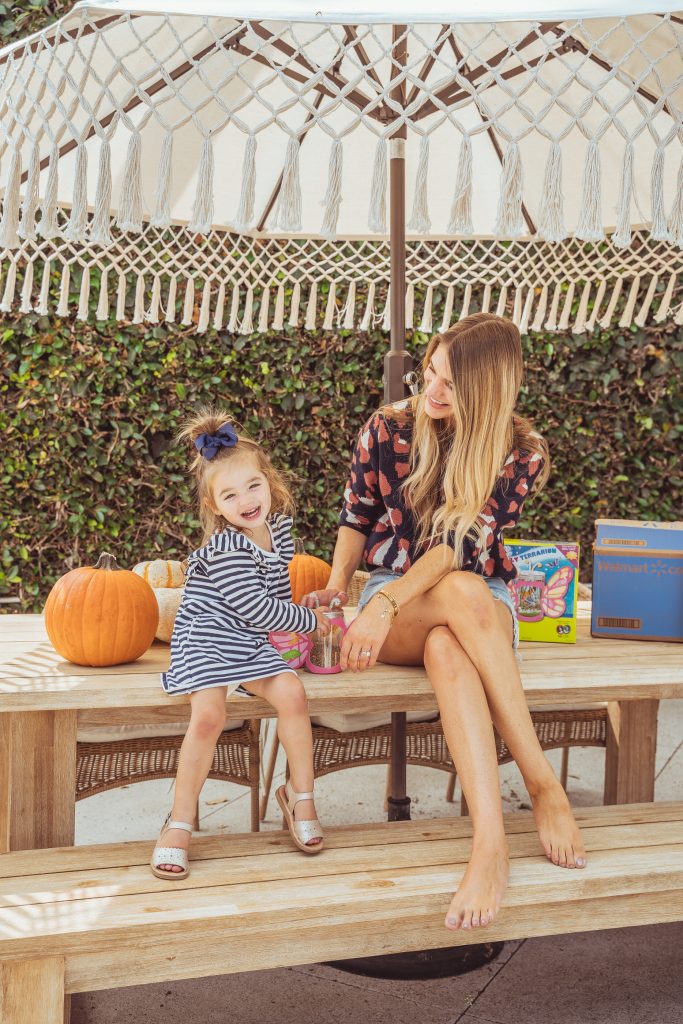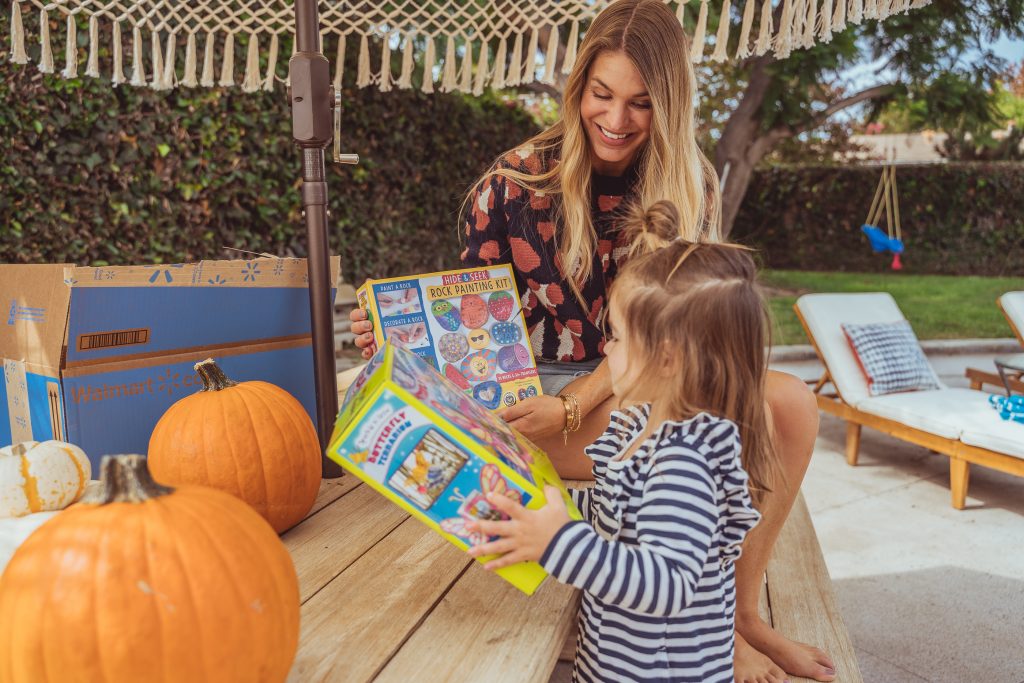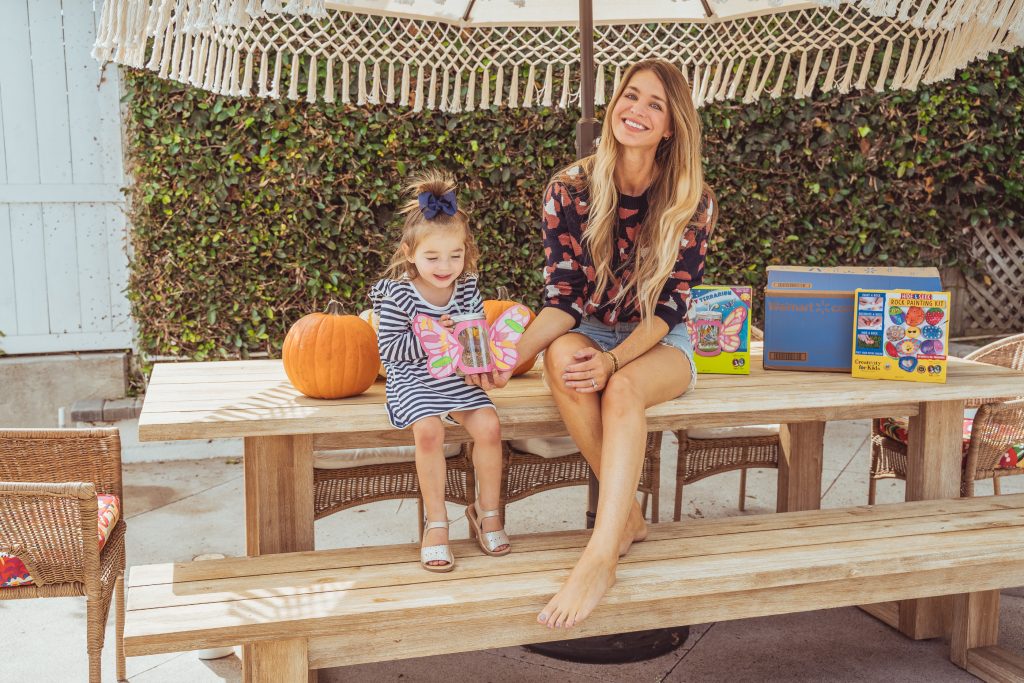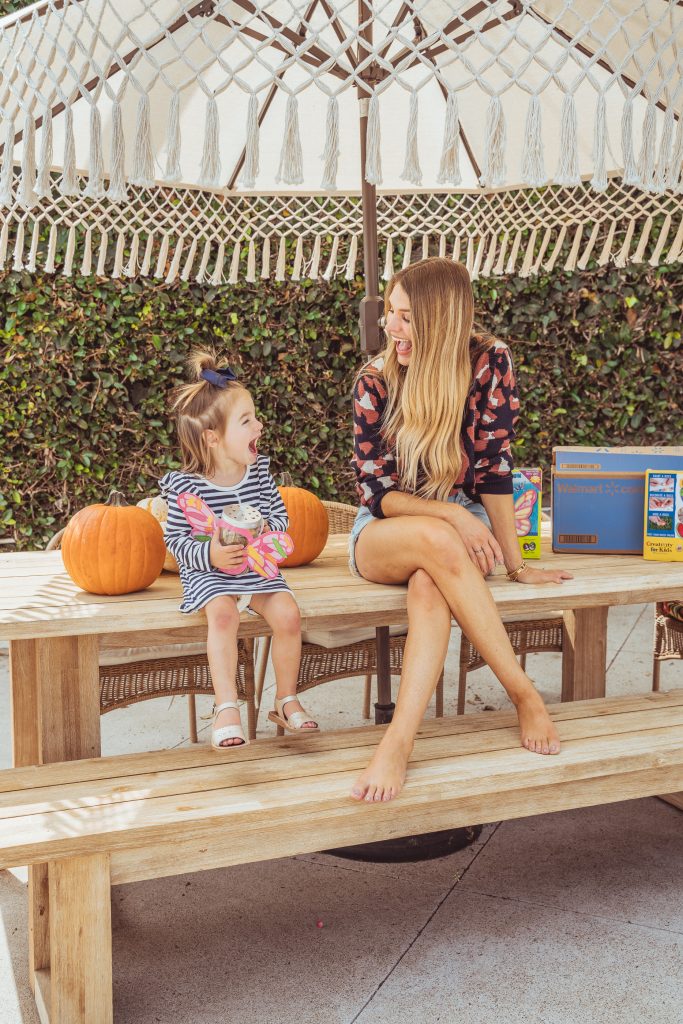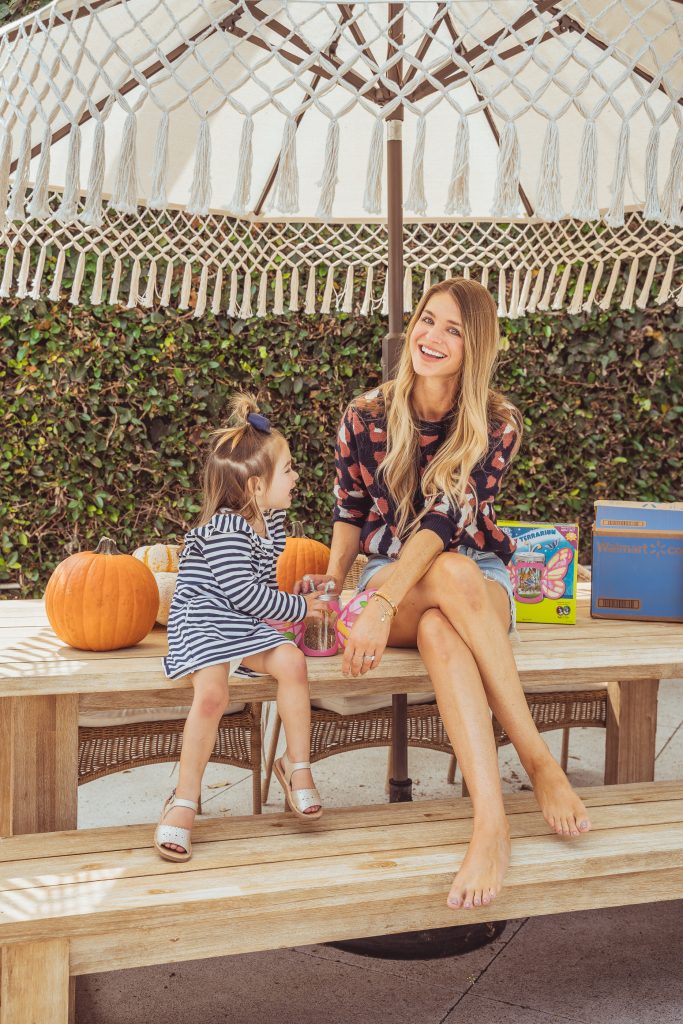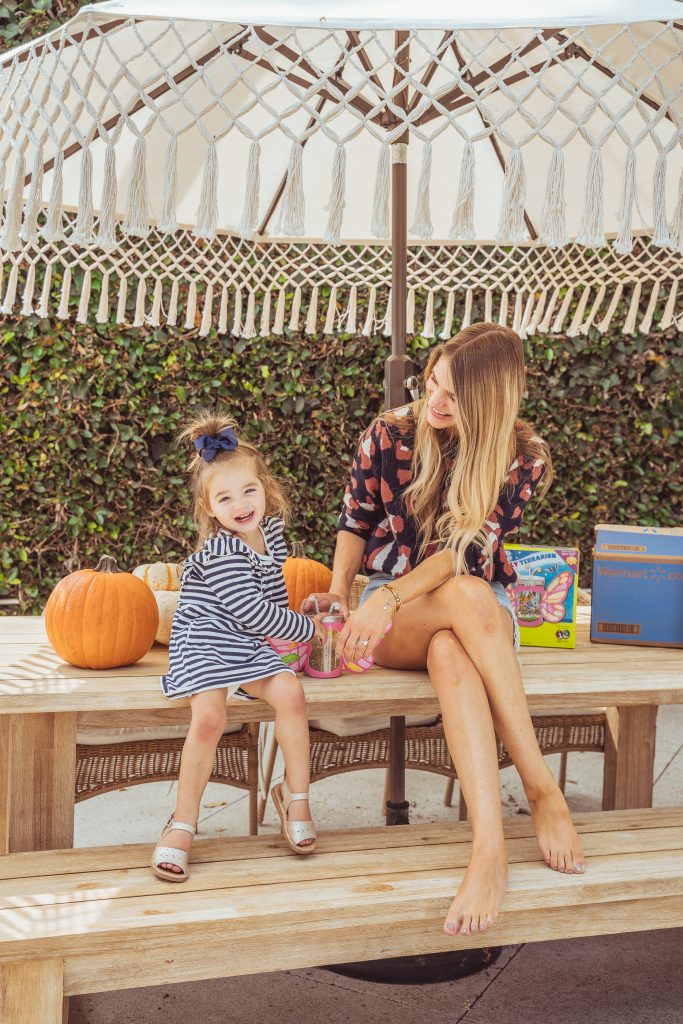 my sweater, Crosby's dress, butterfly terrarium, rock painting kit
Thank you to Walmart for sponsoring this post.