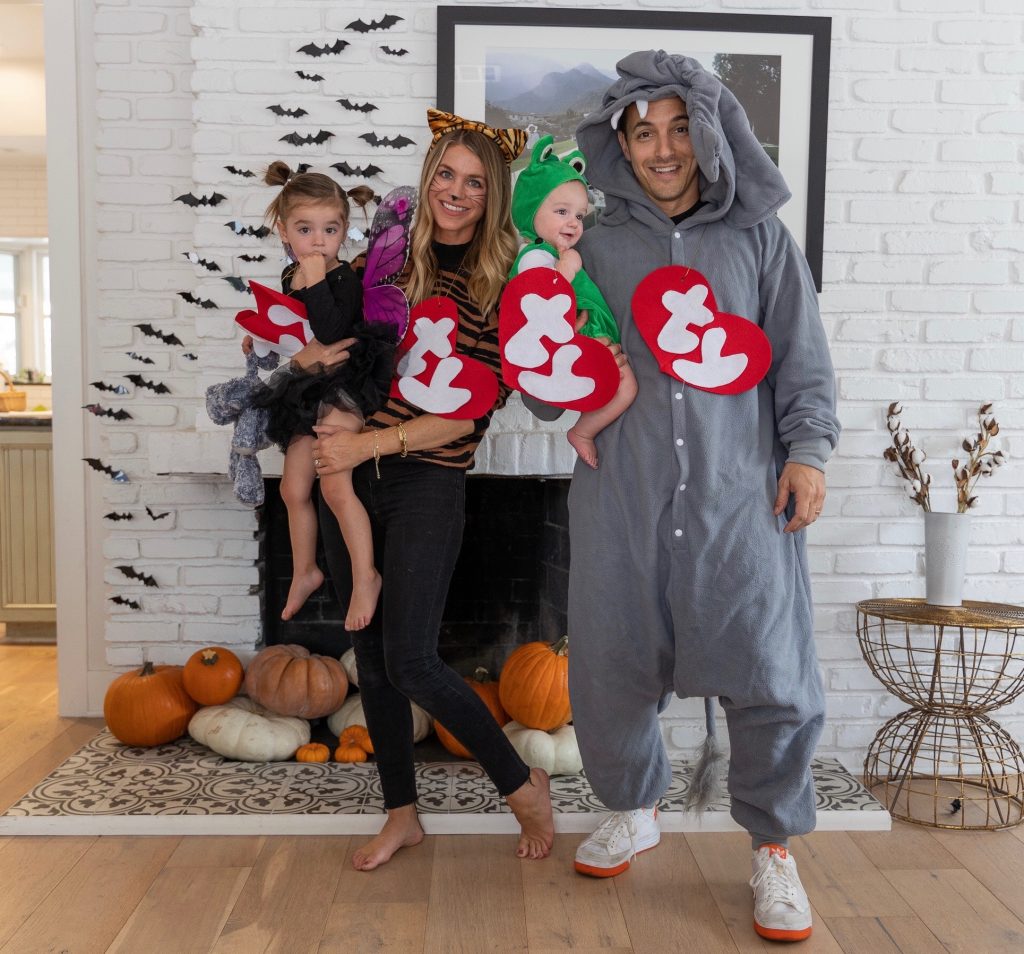 Happy Halloween week! Today I'm sharing our family halloween costume… beanie babies! You can really do this with any animal and it's a great group costume beacause there's something for everyone. They can be as simple or elaborate as you want. This was such an easy DIY – I used felt to make the tags. It took me 20 minutes to make five and cost about $10.
on Wilder: frog costume
on Jeff: similar elephant costume
A few months ago I started thinking about a cute family costume and thought I'd have another year before Crosby had a big say in her costume. I was wrong! As soon as I explained Halloween to her and told her she could dress up as anything she wanted she decided she wanted to be a butterfly… and she wanted Wilder to be a frog. I was so proud of her for understanding the concept and coming up with the ideas. I ordered both of their costumes on Amazon.
I was still trying to think how I could tie them together and then the idea for our family beanie baby costume came to me.
I searched for authentic looking beanie baby tags but everything I found was really expensive. I stumbled across these on Amazon and knew I could make them myself with felt. Like I said, it was a super easy process and all five tags ended up costing less than one on Amazon.
In true toddler form, Crosby saw me with the cat ears and whiskers and said she wanted to be a cat and then refused to put her wings on. A few hours later she told me she now wants to be a mermaid for Halloween. #toddlers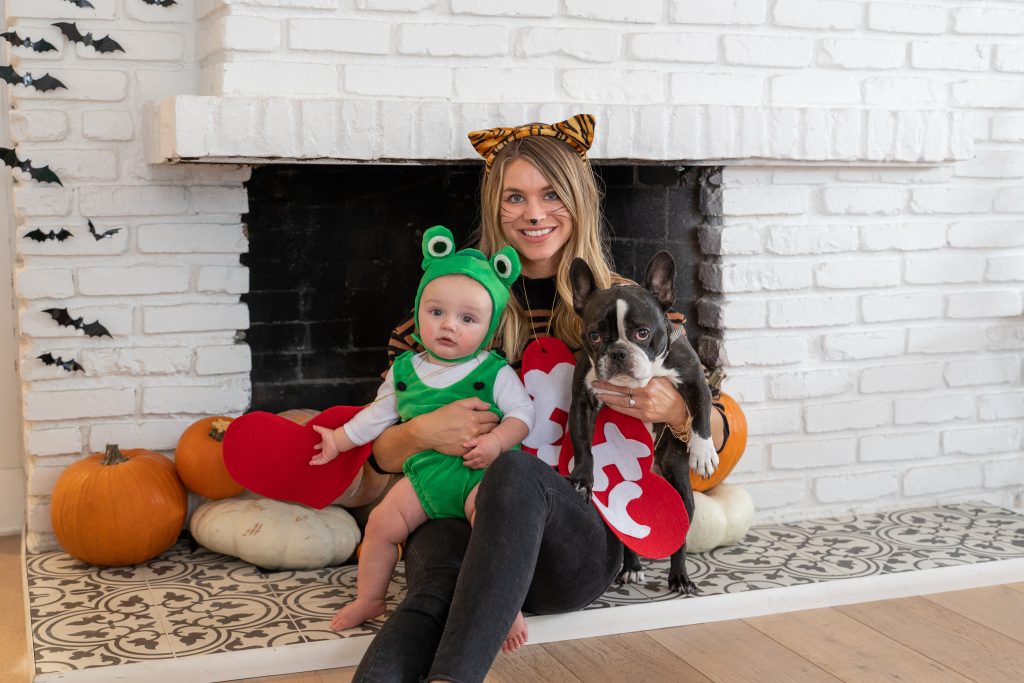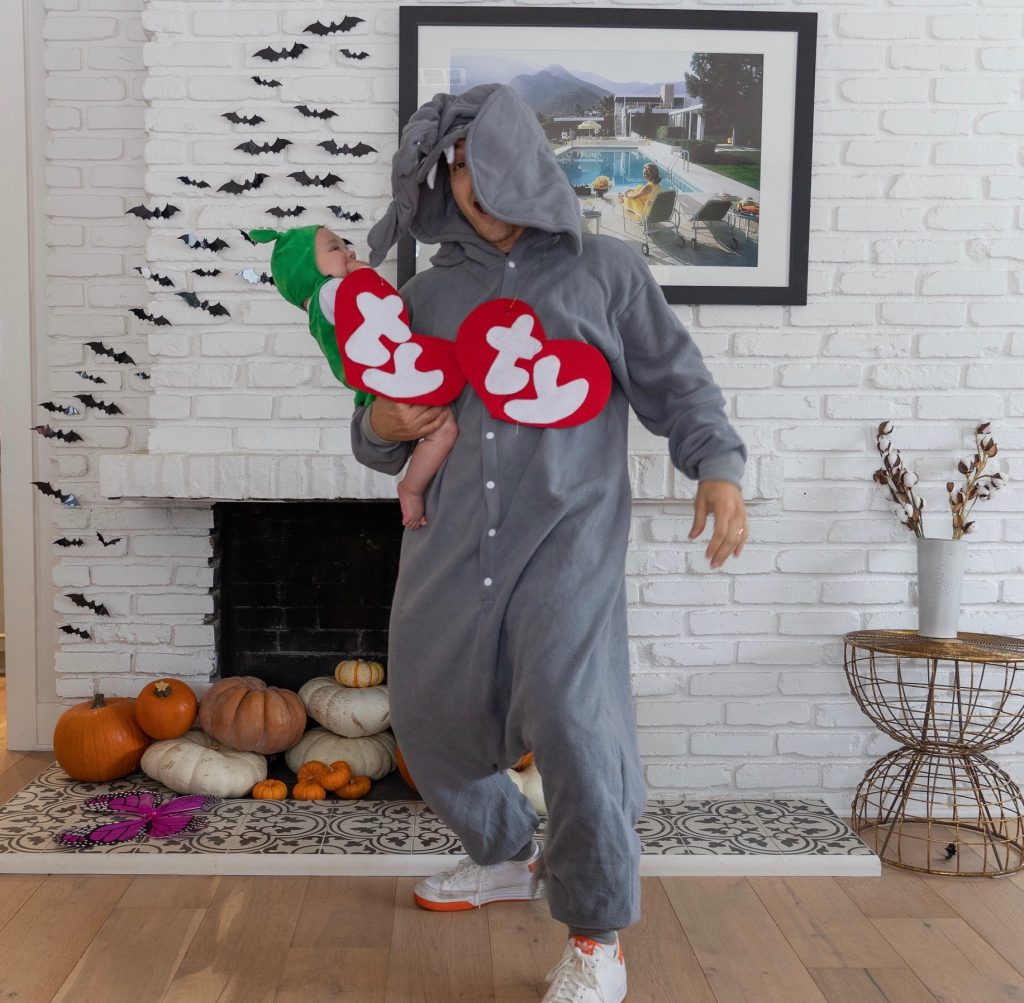 on Wilder: frog costume
on Jeff: similar elephant costume
Hope you have a great week – thank you so much for reading and following!