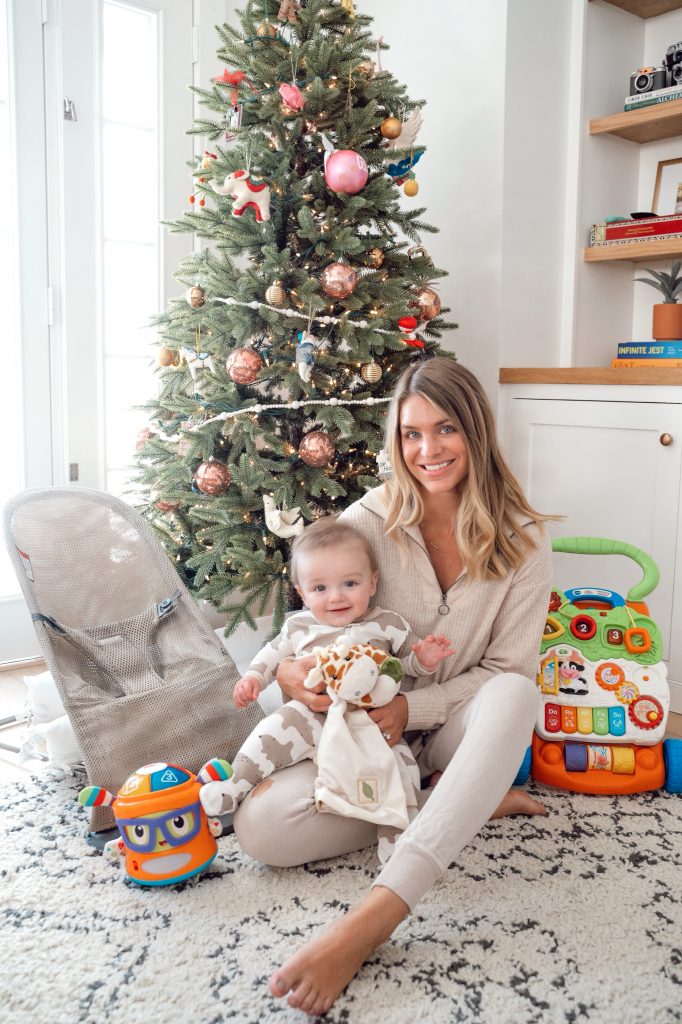 Thanksgiving is next week and there are just over 6 weeks until Christmas. So crazy! I know it's cliche to say, but I can't believe how fast this year has gone. This time last year I was pregnant with Wilder and now he's over seven months old and getting ready for his first holiday season. I'm also trying to prepare for the holidays and today I wanted to share a gift guide with my favorite items for newborns and infants – and mostly, their parents!
This year, like the past several, I plan to do the bulk of my holiday shopping online. Lately I've been really impressed with Walmart for baby items, and plan to do a lot of my shopping there. They carry so many of my favorite baby brands – from DockaTot to Babybjorn and everything in between. Plus they offer next day shipping on so many items, which is perfect if you wait to do your shopping last minute like me. I wanted to break down some of my favorite items I'm shopping for (for Wilder) along with items we have and love.
BabyBjorn bouncer – I have raved about this item countless times and used it since Crosby was a newborn. I will continue to sing it's praises. Babies love it! But I love it because it's portable and SO easy to use. I often bring it into the bathroom with me so Wilder can hang out in a safe place when I shower. We also bring it to friend's houses all the time.
Franky Beats – This is a fun activity for babies. Great for development and gross motor skills. Babies can play, dance and crawl along with it. It tumbles, teaches and lets out coloful lights. I've been a fan of this since Crosby was a baby and love it for Wilder too.
DockaTot – I loved this with both babies from birth up until they were about 5 months old. It's SO nice to have a safe place you can put your baby down. Also great for travel!
VTech Sit to Stand Walker – Another item I've loved since Crosby was a baby is this walker. It helps your child develop from a crawler to a walker through adaptive technology. Crosby got one of these for Christmas when she was 9 months old and was pulling herself up to stand about a month later and using it to walk around the house. Wilder loves it too and I know he'll be trying to get around with it really soon.
Pajamas – If you're lost on what to get a baby (or really anyone!) pajamas are an easy go-to. The pair Wilder is wearing is so soft and I love neutral print. It comes in a 2-pack!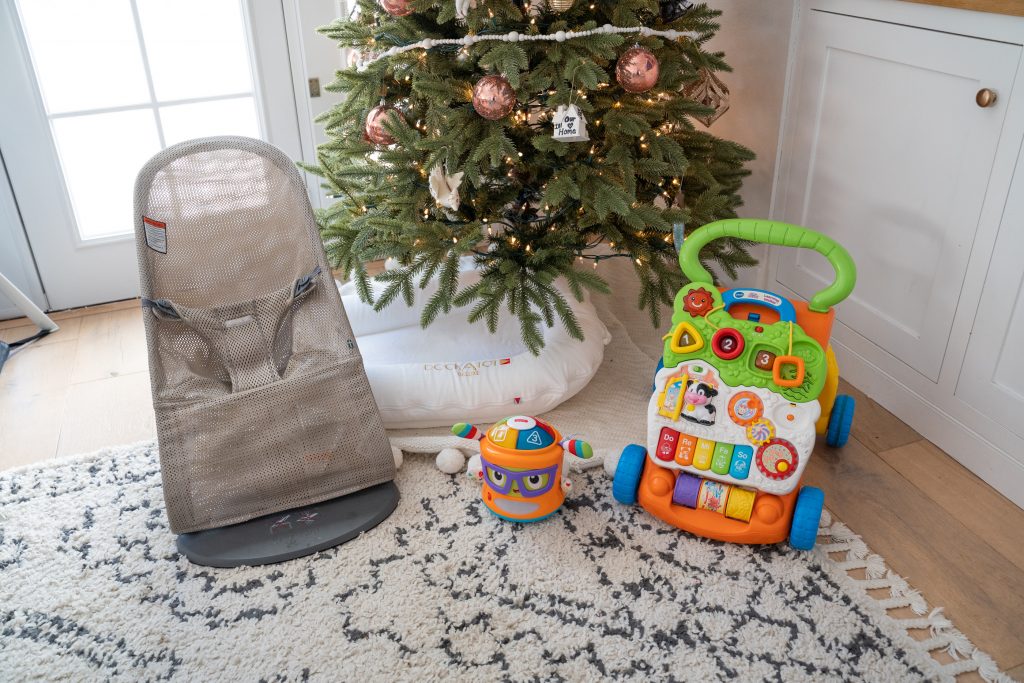 – Other items I love – 
4moms mamaRoo  – Again, I used this with both babies and cannot reccomend it enough. I'd still be using it with Wilder if I had it my way… but he got too big and tried to escape it a few times. It's proably best to use before your baby is actively trying/or can sit up.
Baby Brezza Formula Pro (+ a $50 gift card with purchase) – This might be my #1 baby product. I supplemented with formula with both babies and used this – it was a HUGE life saver. Still use it with Wilder and love that I can get a bottle made in seconds in the size I want and the temperature he wants.
Baby Brezza Food Maker – Now that Wilder is eating purees I've really loved using this. It's the easiest machine that cooks and blends in one step. It can steam and automatically blend foods with just a push of a button in about 10 minutes.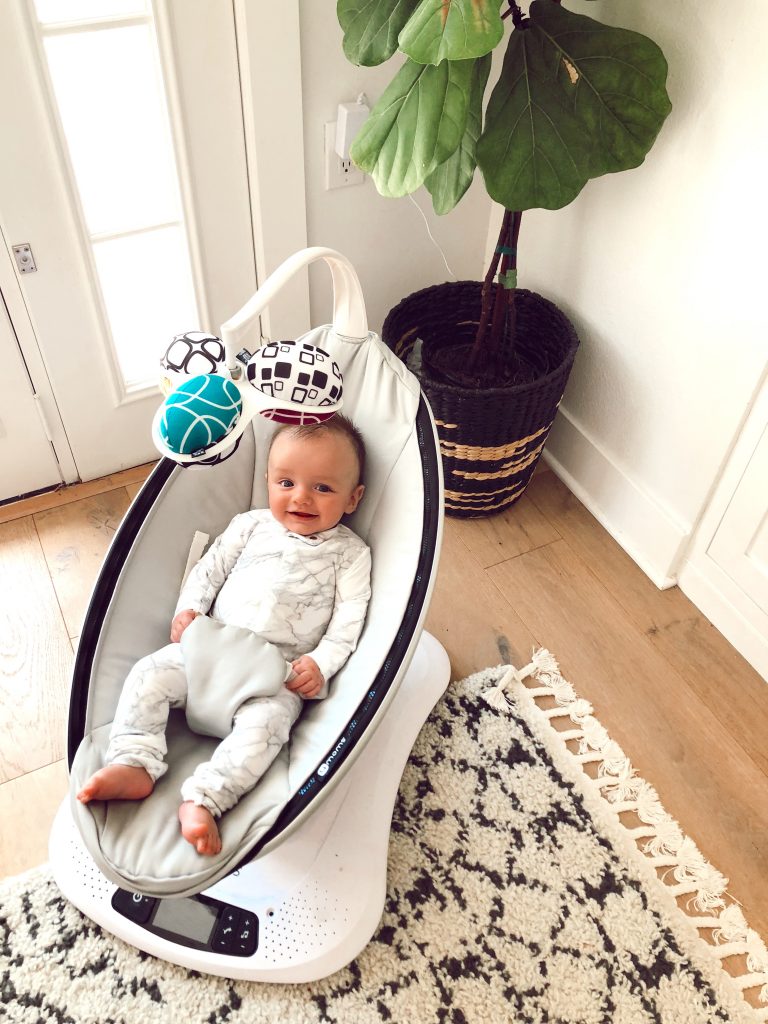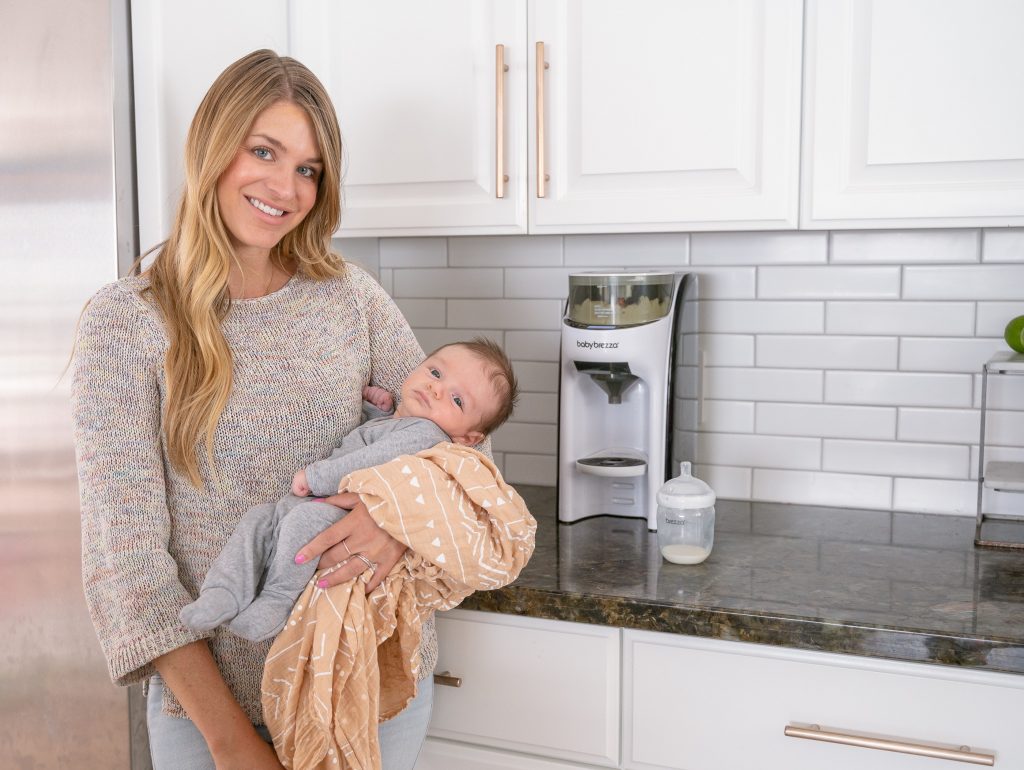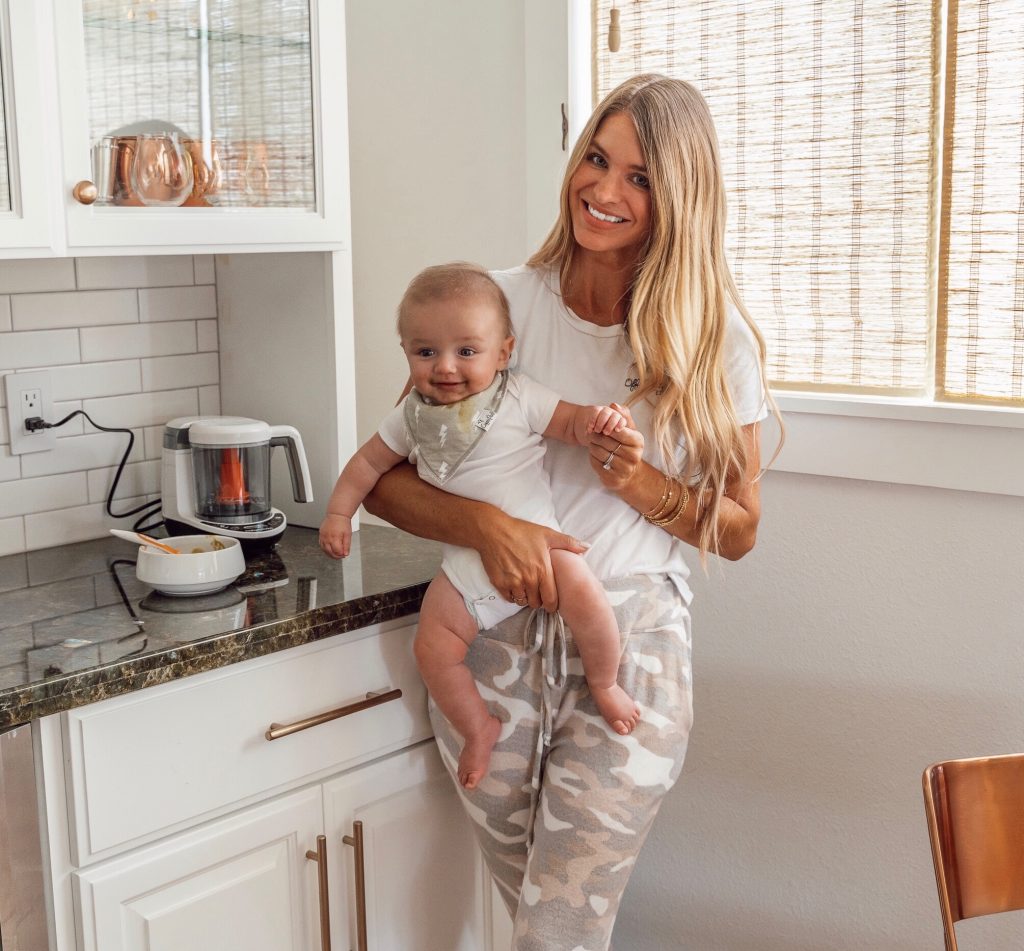 Thank you to Walmart for sponsoring this post!