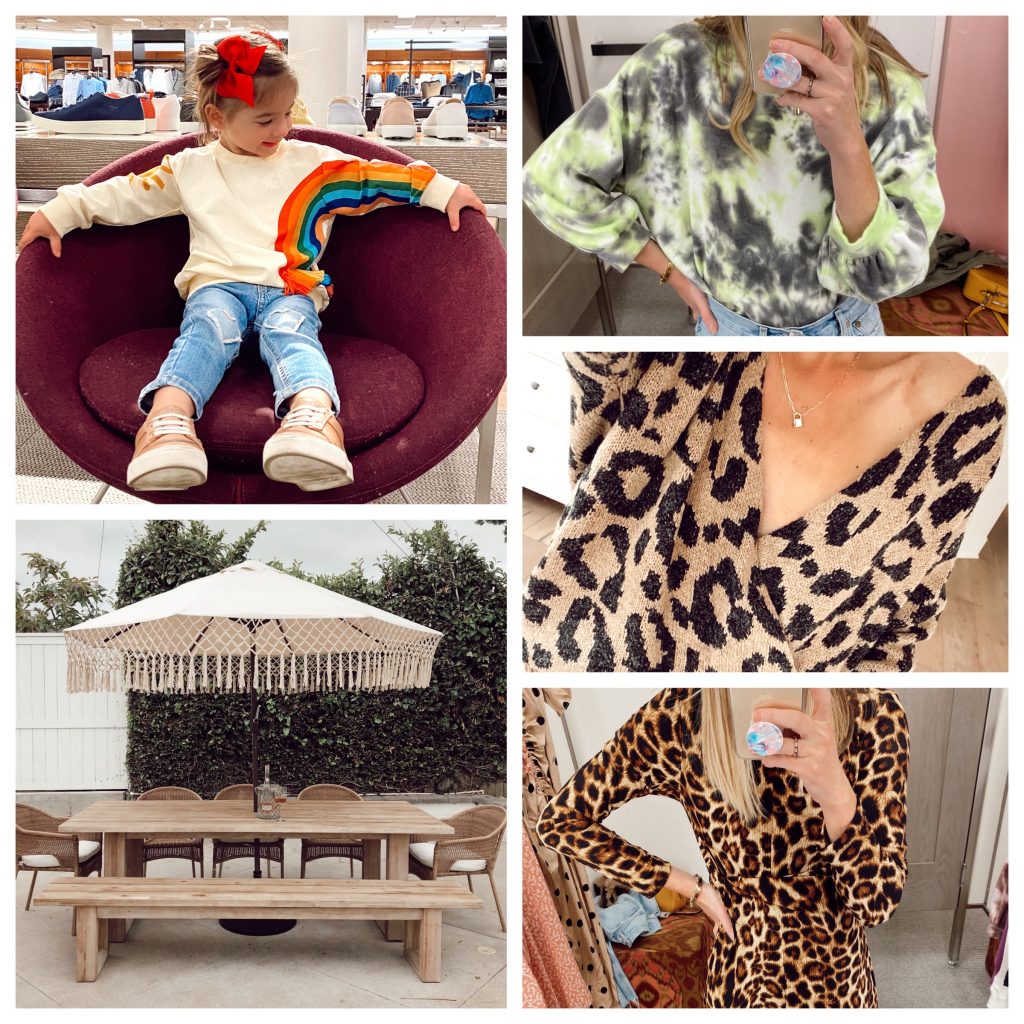 Happy March! It seems like this year is already speeding by. Since it's the beginning of a new month it's time for my past month's top sellers. February was mostly fashion with one home item throw into the mix…
This is an amazon find I bought for Crosby at the beginning of last month. It's really cute, great quality and only $16. Such a steal!
Last summer we decided to update our outdoor furniture and this table was one of the pieces we picked up. I love the white-washed/gray wash and that we're able to fit at least 8 people around it. We have 5 of these chairs and this bench, plush this pretty umbrella in the middle. It's really one of my favorite focal points in our backyard.
I picked up this pullover back in January when I was wanting to add a few new fresh pieces to my winter wardrobe. It was feeling a little dull at the time. I love the fit of this sweatshirt. It's on the boxier side and slightly cropped, but so flattering. The purple has sold out but it's still available in green and on sale!
Leopard midi dress – SOLD OUT
This dress is so comforatable and flattering. I tried it on last month and really love that it can be dressed up or down and work for so many different occasions. I also think it would be a great option if you're pregnant. It's stretchy and doesn't have any zippers or buttons so it would definitely work with a bump.
Sadly this was so popular it has sold out, I found a similar option here.
I received a similar sweater to wear to an event that ended up selling out… but luckily I found this sweater that might be even cuter. I think a wrap sweater is especially flattering because it can be as fitted as you want it to be. Would be really cute in the spring over a dress or worn with shorts.