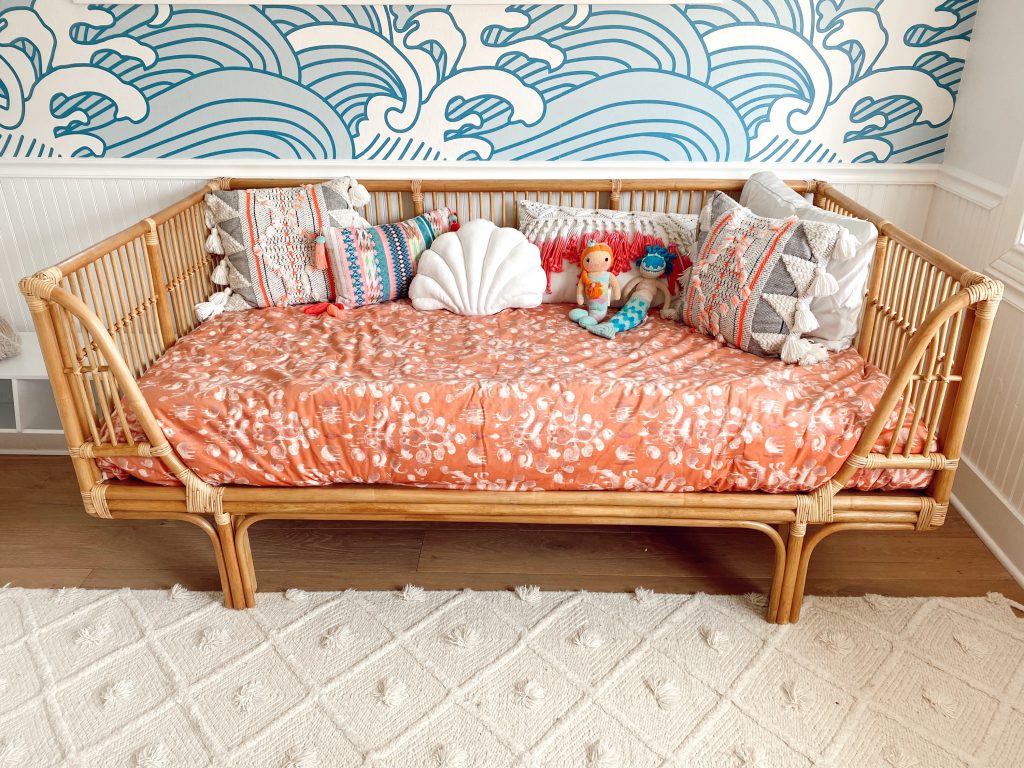 So happy to finally share Crosby's beachy mermaid big girl room! This project has been a long time coming and it makes me so happy to finally have it completed.
About a year ago Crosby started climbing out of her crib. She wasn't quite two and a half yet and we definitely weren't ready for her to be in a big bed, luckily the crib she was in was able to convert into a toddler bed. If you're pregnant and shopping for a crib, I highly recommend one that can be made into a toddler bed. They're really the perfect training beds… extremely safe/low to the ground so you don't have to worry about them getting hurt if they roll out. Plus it's a great way to get them used to their independence in their room at nap and bed time.
The first thing we chose for the room was this wall mural from A New Wall. I love the blue and white wave print and knew it would be the perfect starting point for her room. The next thing we found was this gorgeous rattan daybed. I love daybeds for little girls and this one is so perfect for her beach themed room. Since we were installing the mural on two of her walls and it's such a big statement I figured her rug should be more neutral. I love the texture and design on this one… it will brighten up any space. Finally I found this quilt at Target… it's sadly sold out now.
A note on the throw pillows – most I've had for several years so they're no longer linkable, I tried to find some similar options that I will link below.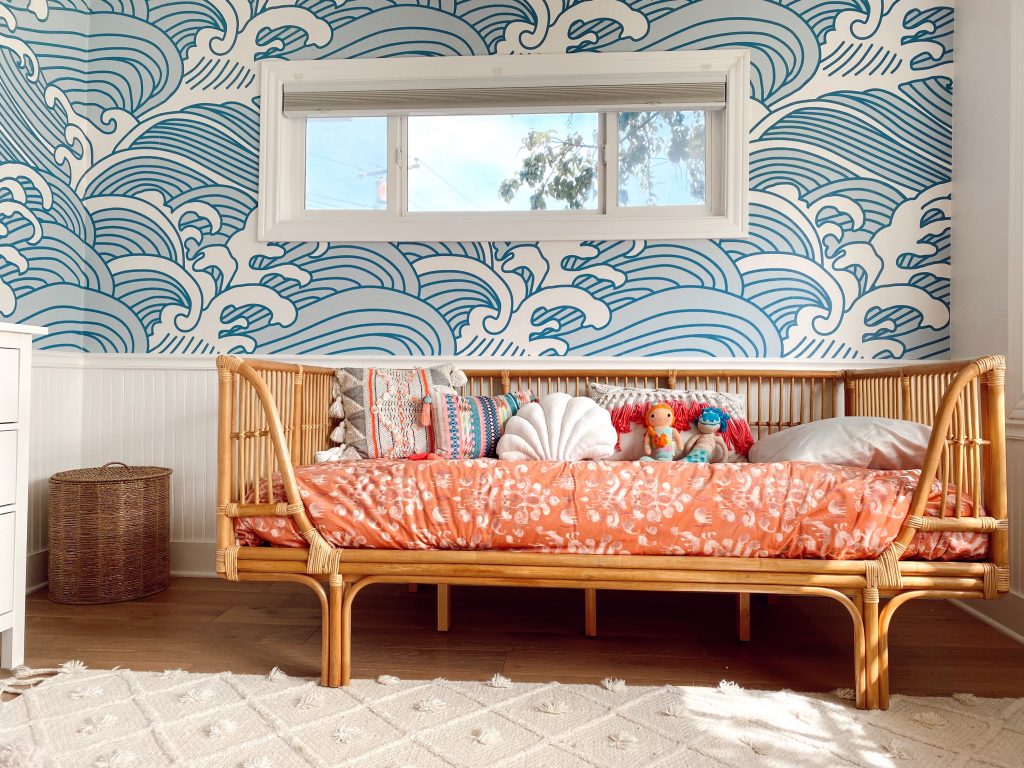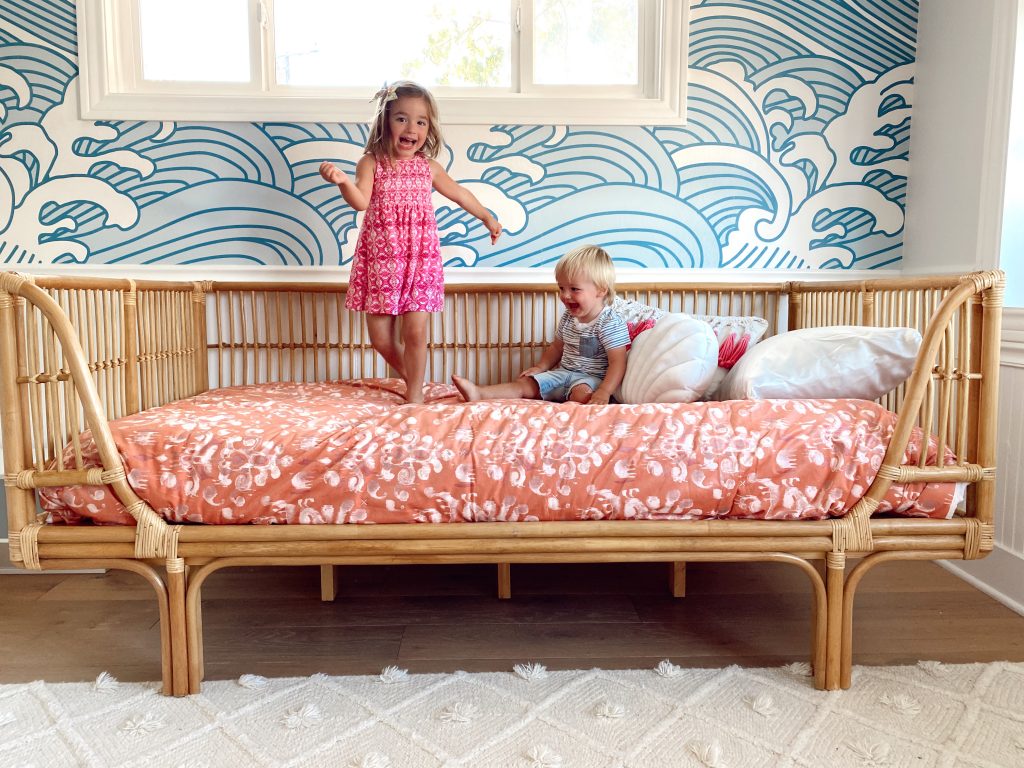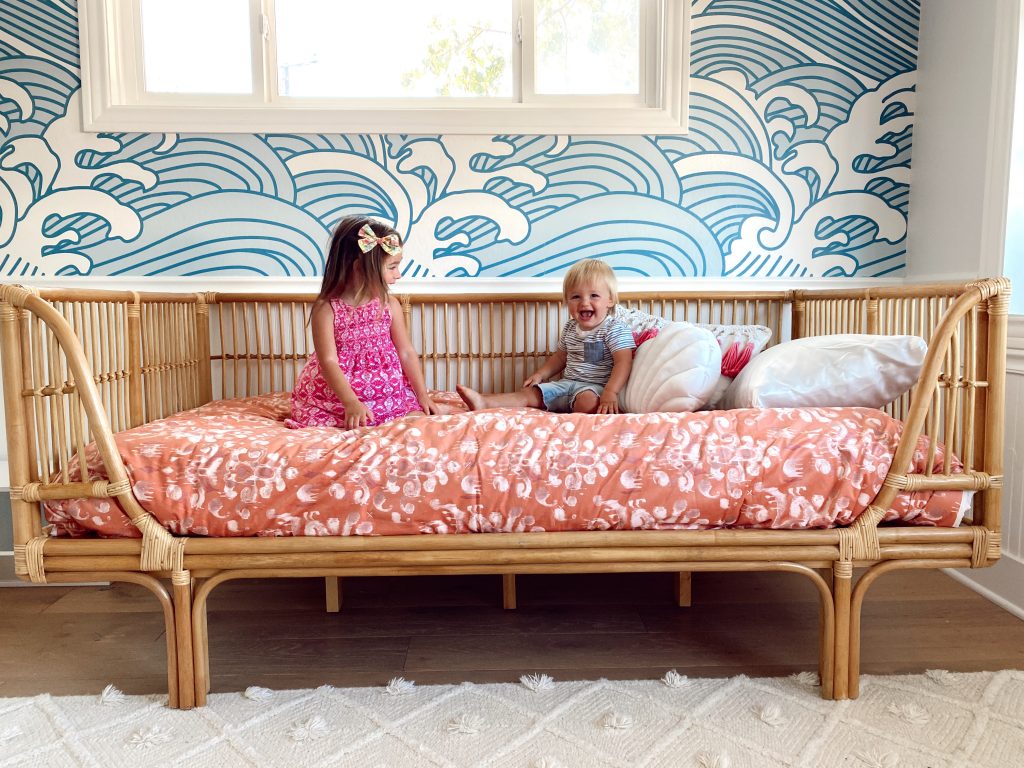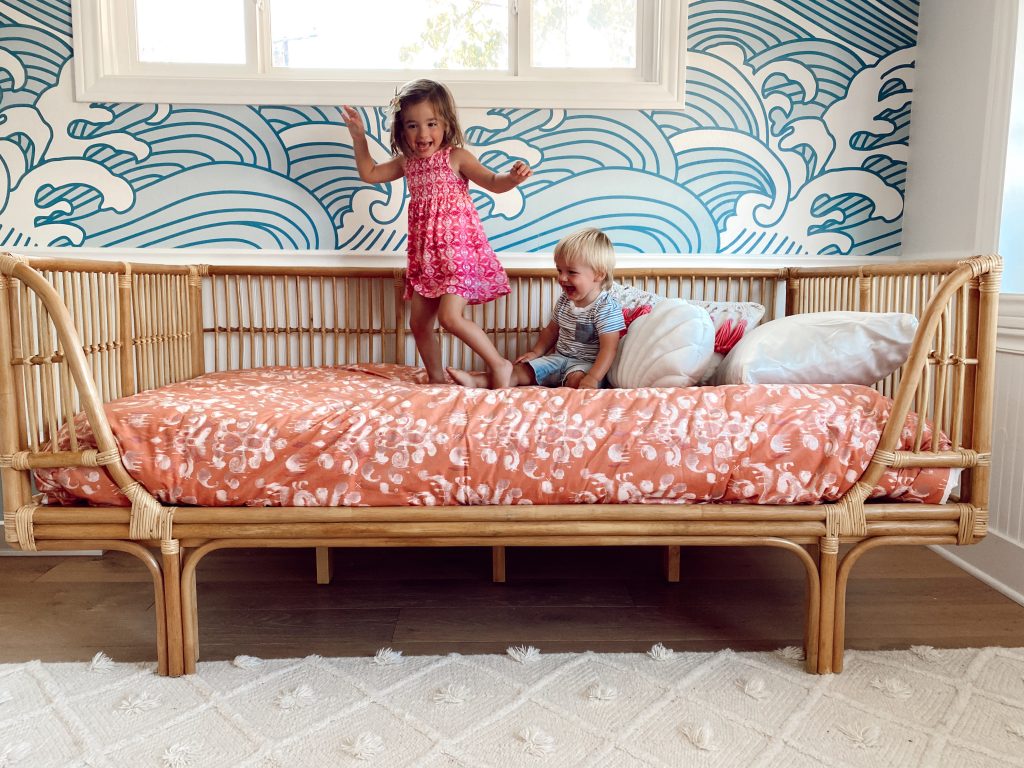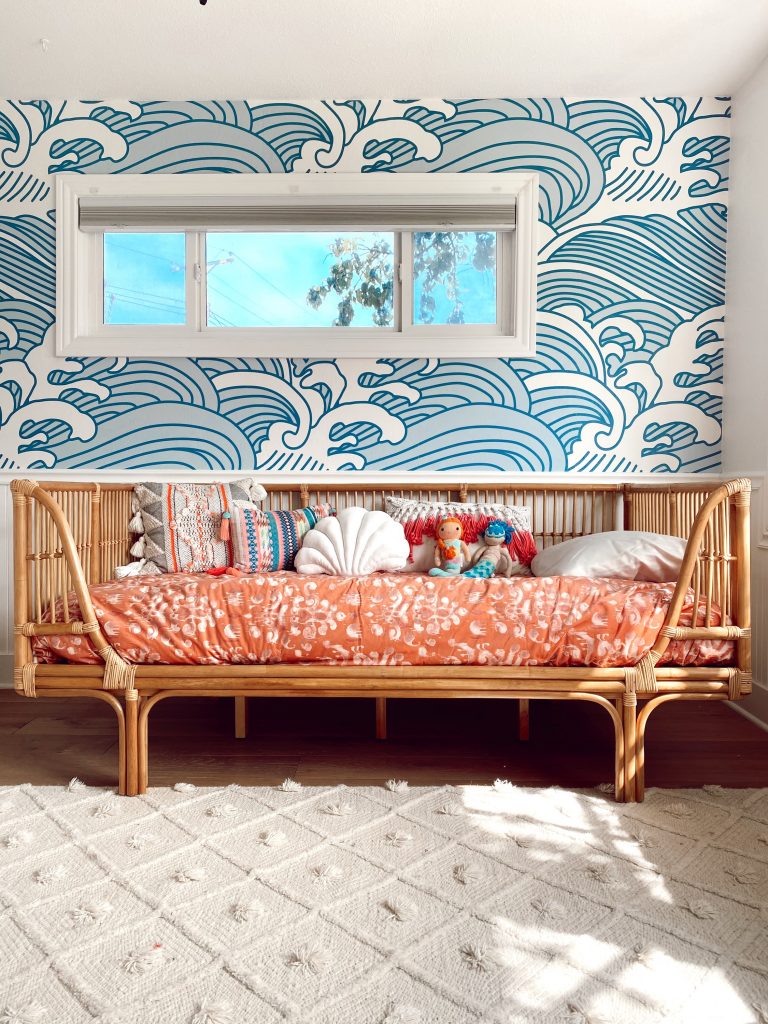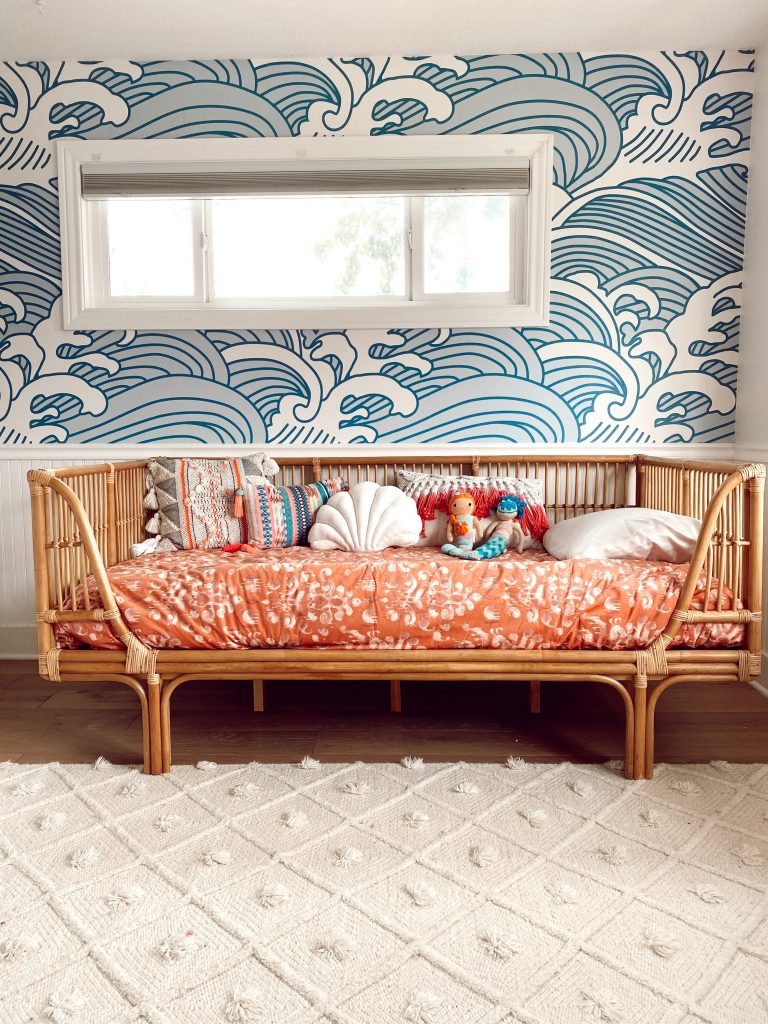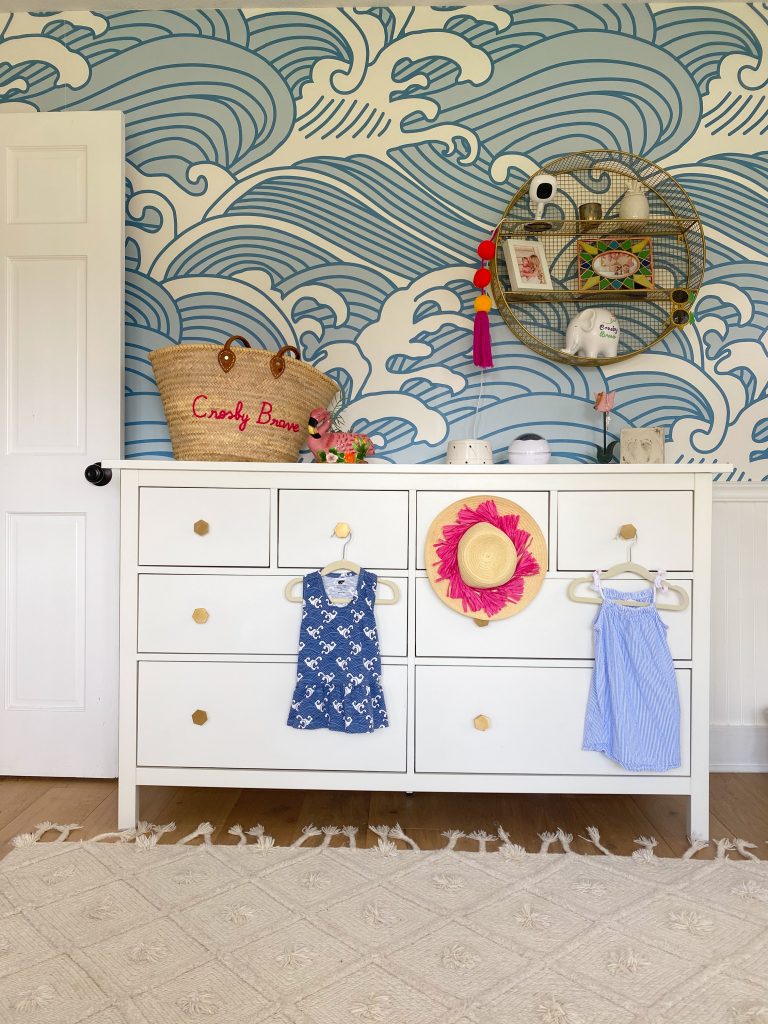 Decor sources
Similar Pillows: here and here
Hope you have a great day – thank you for reading and following!