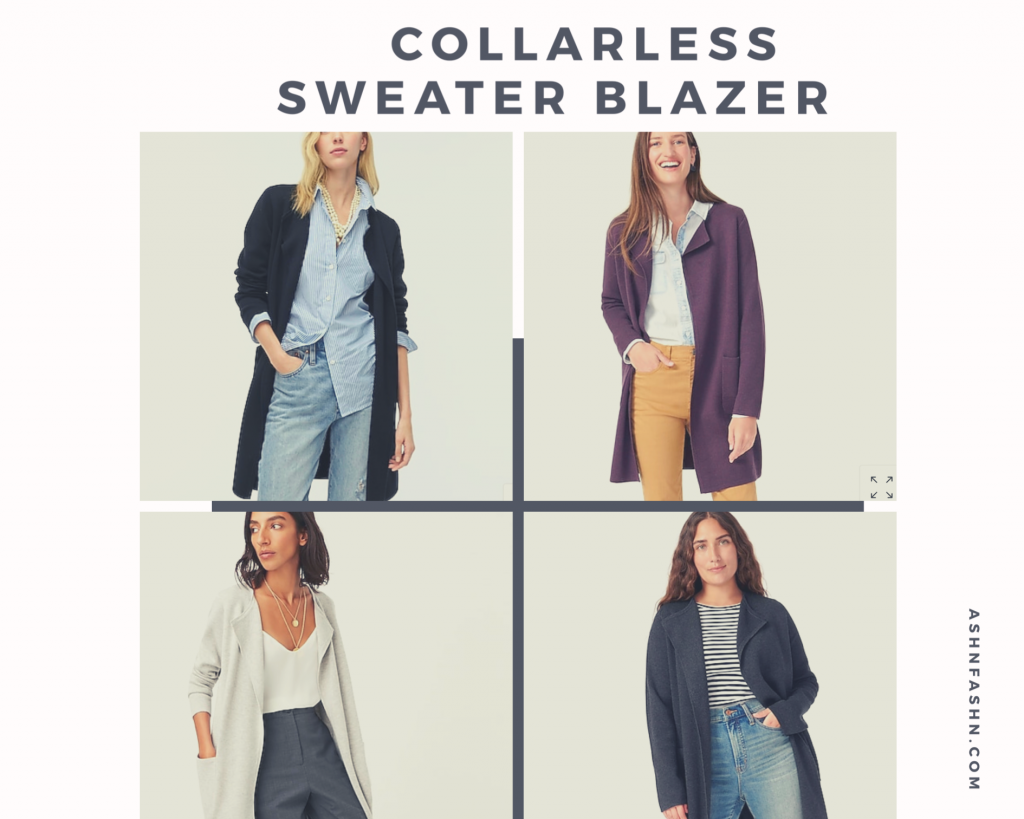 A few weeks ago I mentioned things I was excited to wear in the fall. One of them was this collarless sweater blazer from J. Crew. As soon as I saw it I knew it would be a great staple piece, not just for fall, but to wear all year. It's incredibly flattering and so versatile. It comes in the khaki I have and 4 other colors too. It's definitely not sweater weather here yet, but in the coming weeks we'll start to have slightly cooler mornings and nights and I know I'll reach for this over and over. I got a jumpstart on wearing it and styled it three different ways.
Sizing info – I should mention this runs a bit big, but I find that to be the case with most things at J. Crew. I'm wearing an xxs and it fits great but will still be comfortable with heavier layers worn under.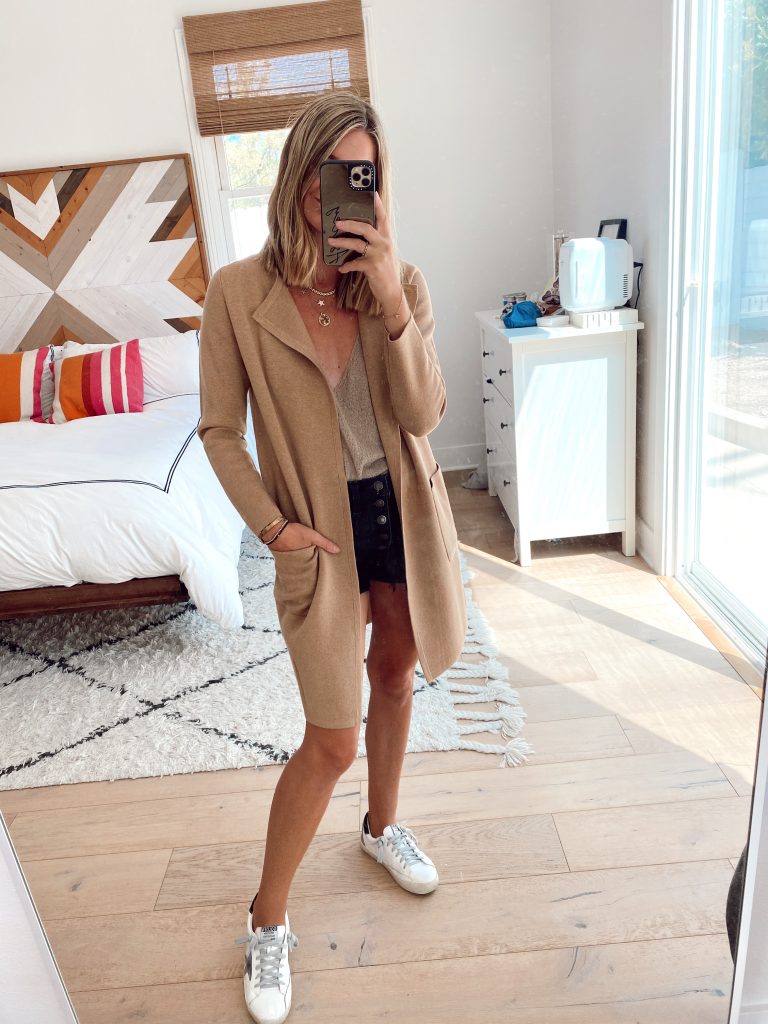 Over shorts and a tank, this is probably the most realistic way to start wearing it now. Perfect for a cooler morning that you know will turn into a warm day.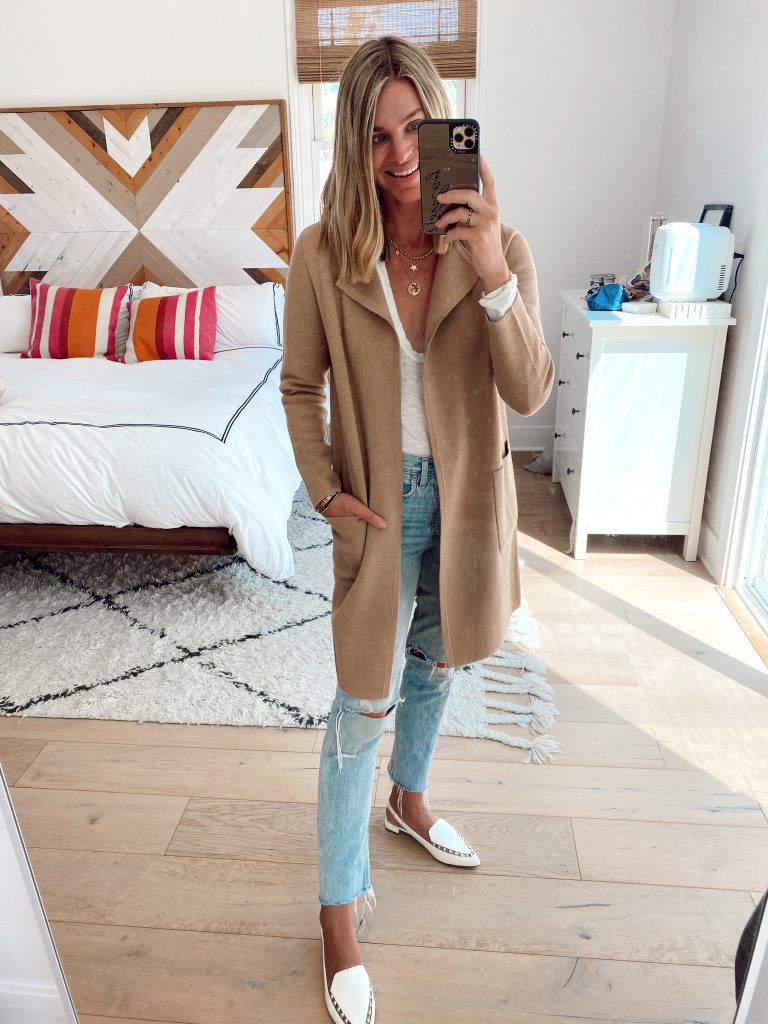 With jeans and a tee. Honestly the weather is so mild here this is something I could probably wear most of the year. This tee has long sleeves but is super thin/easy to layer.
sweater, tee, jeans, similar shoes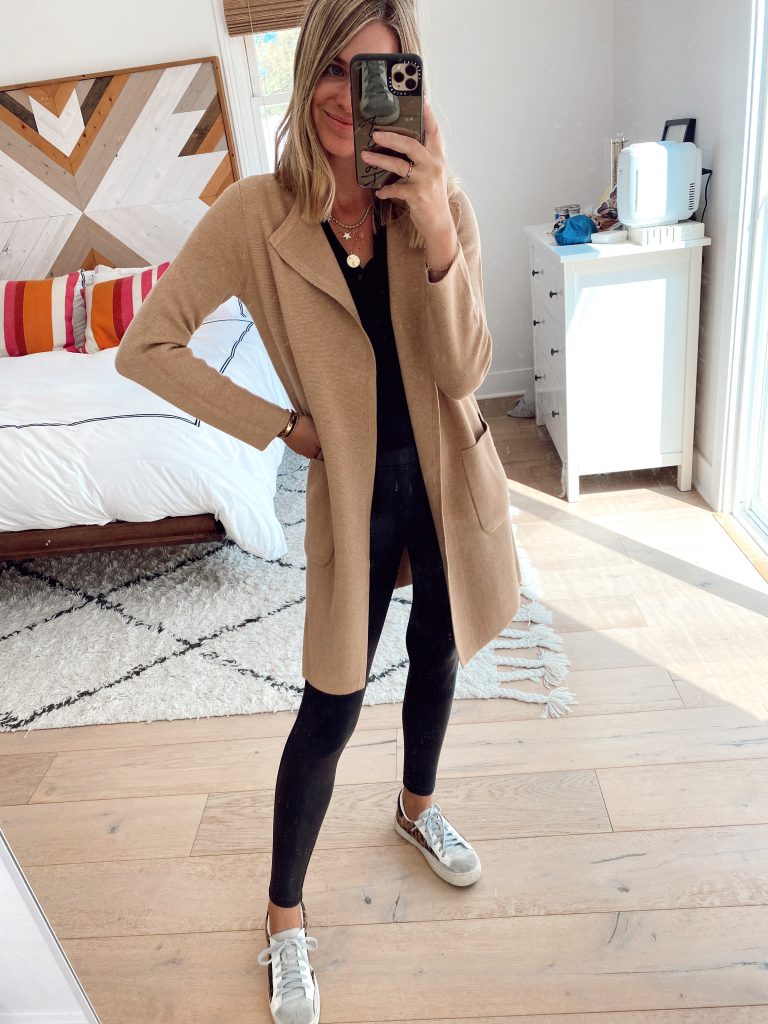 Over faux leather leggings for an "off duty" or post workout look. Another outfit I'll be able to wear most of the year. If you live somewhere where it gets colder, you could wear a sweatshirt under for added warmth.