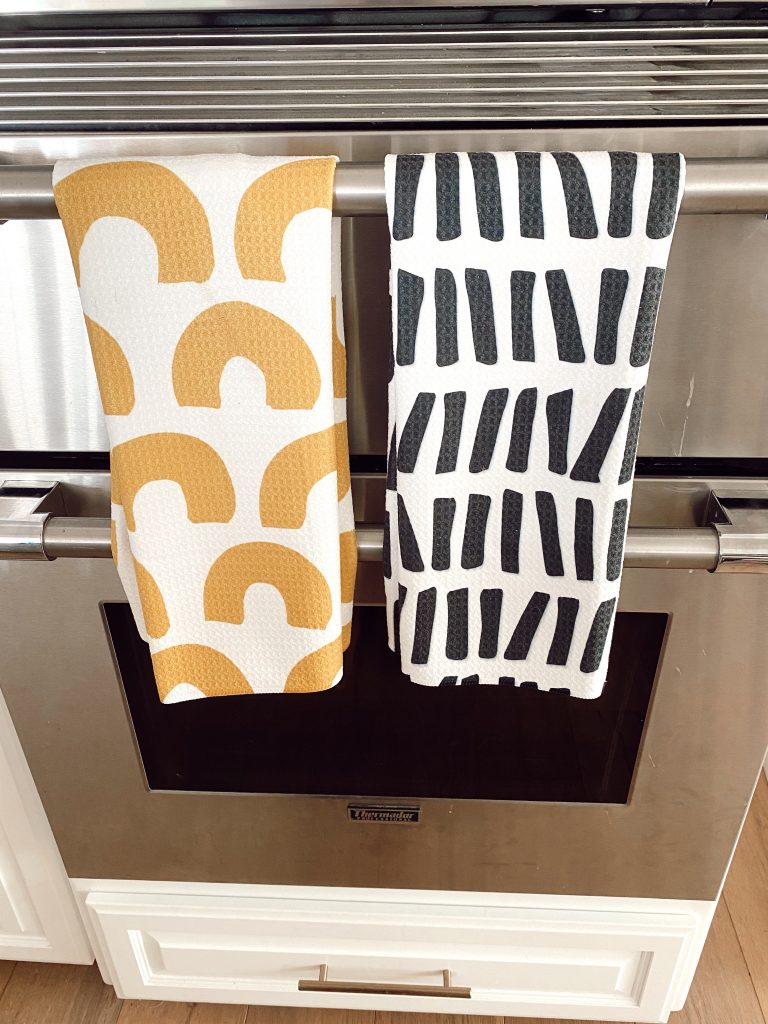 2020 has definitely been the year of the home. With so much time spent inside I've been hyper focused on home goods. One night while mindlessly scrolling instagram a few months back I stopped at an ad for Geometry dishtowels. Something about the beautiful patterns and colors got my attention so I clicked over to the account and immediately purchased a few. Once I got the towels they were even better than I thought. They're made of this really soft microfiber that is so absorbent and the prints are even prettier in person.
Fast forward a few months and I'm even more hooked. I shared Geometry on instagram and had the brand reach out and ask if they could send me more. Plus they gave me a discount code to share for 15% off – ASHNFASHN15.
I have them in my kitchen and bathrooms and have had so much fun mixing up the prints. The Halloween collection is so fun, I have a feeling they'll have an amazing selection for the holidays too.
I've been buying more to have on hand for gifts this holiday season. They're also perfect for teacher gifts or housewarming – just add a bottle of wine!