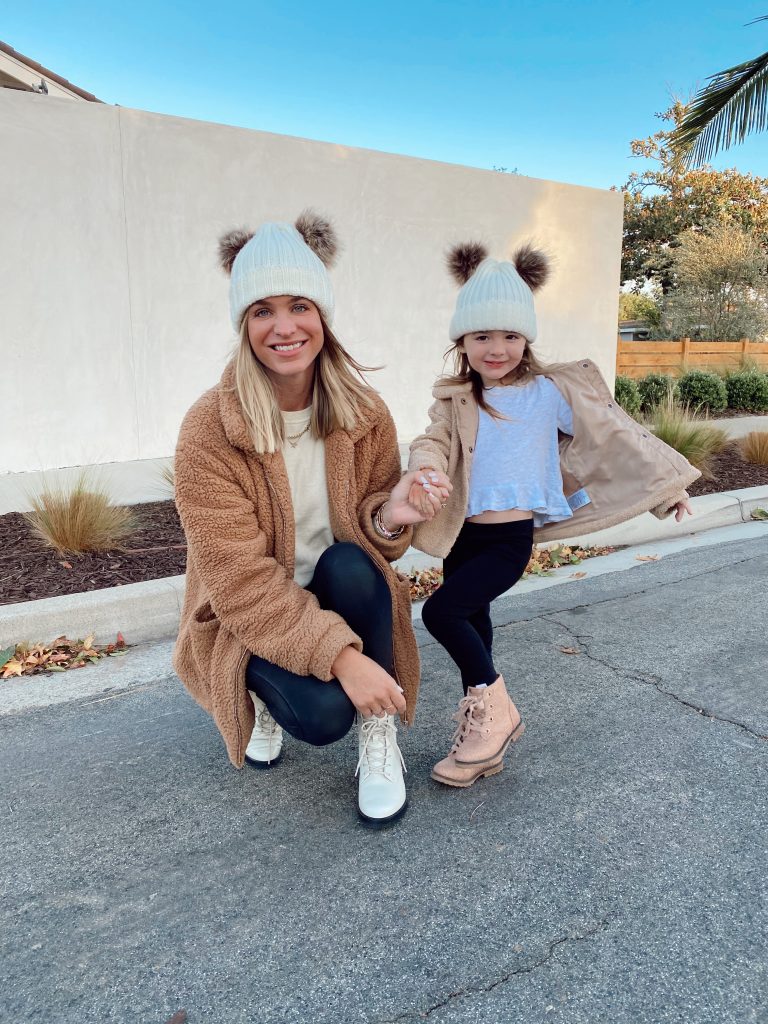 Last weekend we had our first batch of actual cold weather. We spent the majority of the time inside but Sunday afternoon after naps we decided to head out on a short walk and we really bundled up. Luckily the kids both had semi-appropriate clothing but this also forced me to go through our closets to purge what no longer fits and figure out what gaps we need to fill before it gets colder.
on me: sweater, leggings, jacket, beanie, combat boots
on Crosby: beanie, similar top, similar jacket, leggings, combat boots
Crosby and I also never miss an opportunity to twin so I was even more excited that we had similar cozy pieces.
I bought these beanies for us over three years ago when she was just six months old. I purchased my first set in pink and then went back for the off white because I loved them so much. They're only $13 and come in a few other colors too and are perfect for the winter/holidays. We've worn them a bunch since then… last year Crosby wouldn't keep a hat on so Wilder got to wear them too. I even bought a second set but guess who doesn't want to wear a hat this year?
Crosby's jacket is from last year and is getting a little small. I'm currently eying this one that looks so cute and cozy. It's more than I typically like to spend on her clothes, but I think if I size up she'll probably be able to get two seasons of wear out of it.
I bought my coat on Amazon two years ago after seeing it on a few friends. It's such a good buy; under $40, cozy and slightly oversized. I wore it all through my pregnancy with Wilder and still had room. It's definitely the coat I reach for most when it's cold.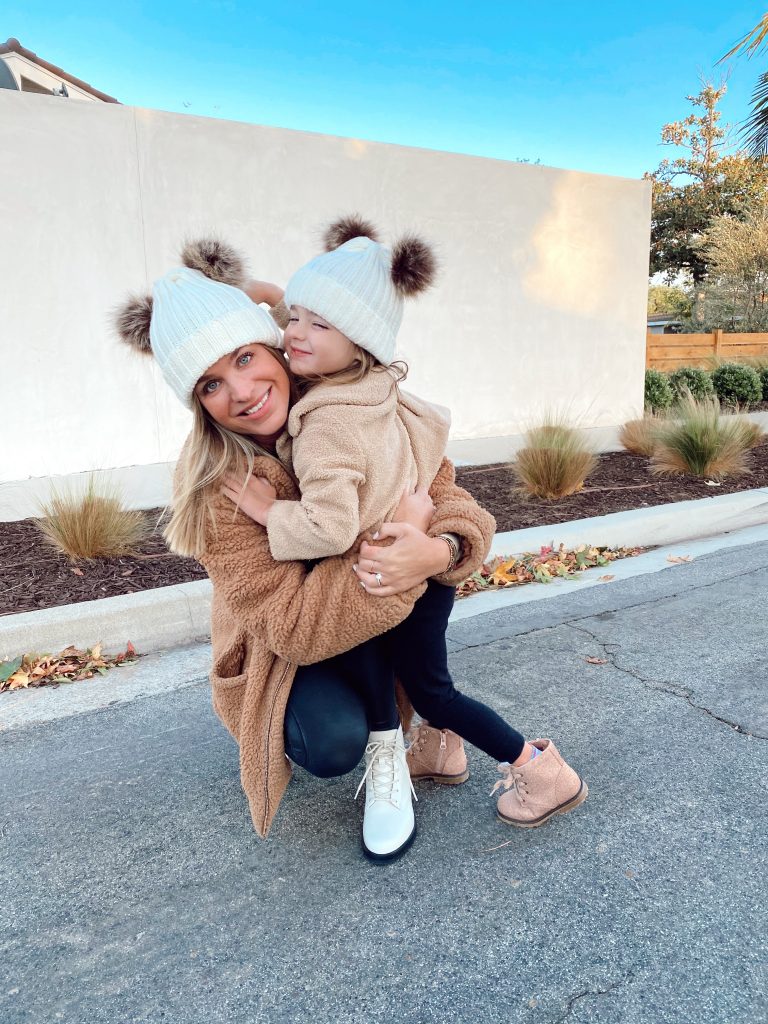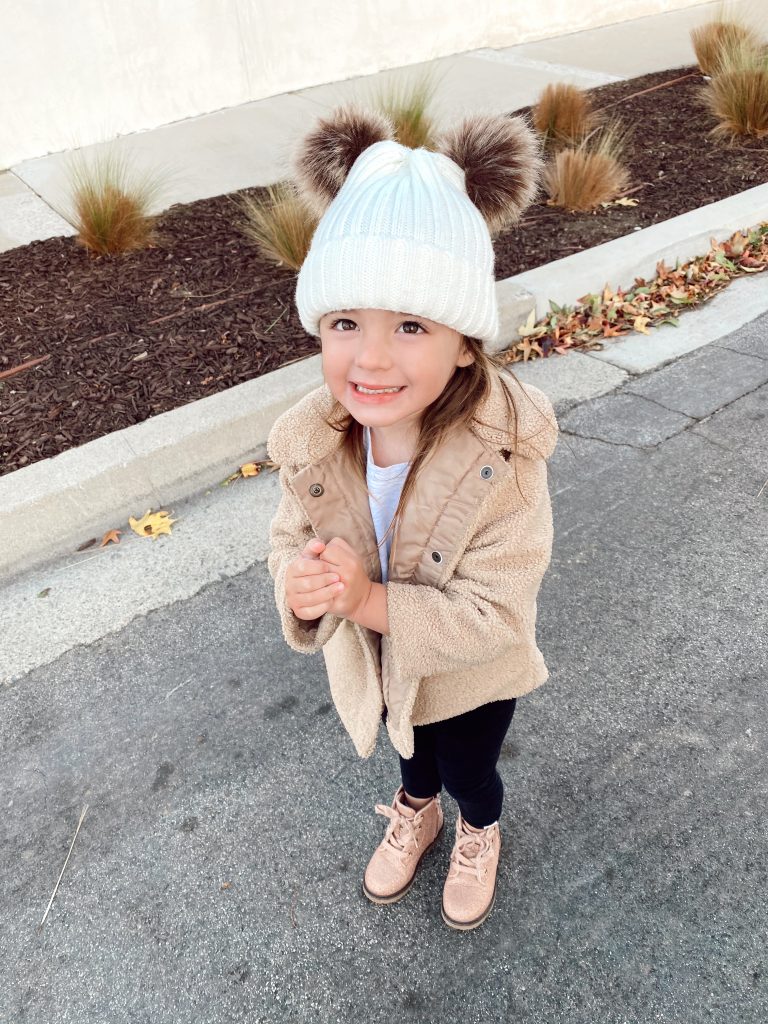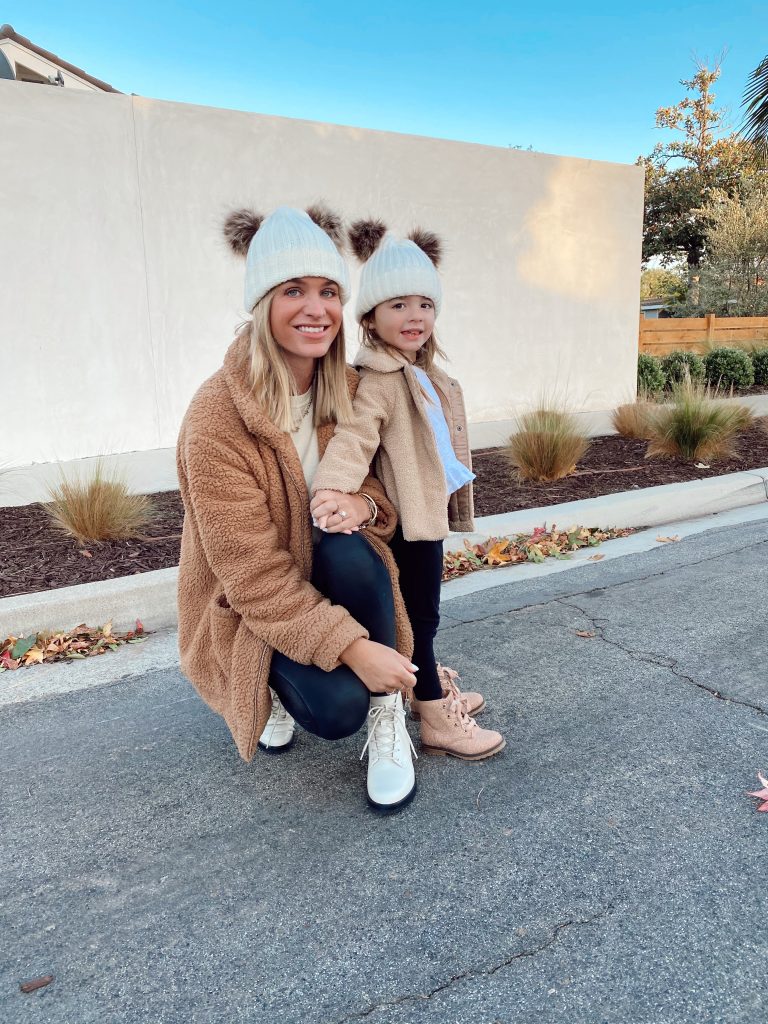 on me: sweater, leggings, jacket, beanie, combat boots
on Crosby: beanie, similar top, similar jacket, leggings, combat boots