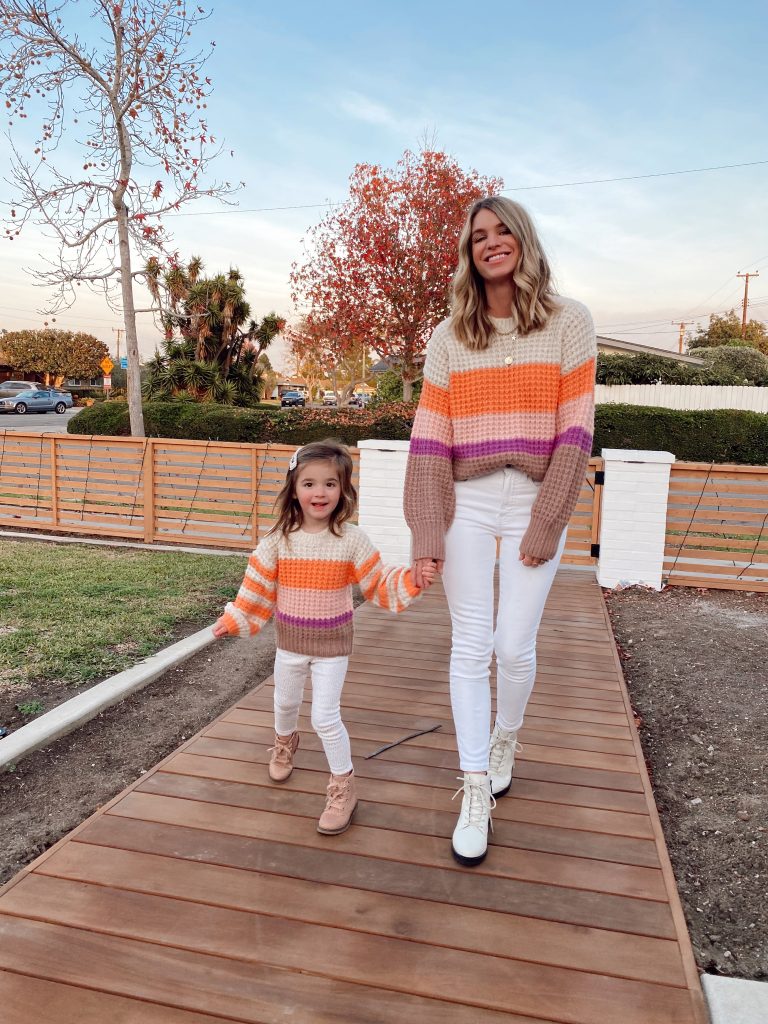 While on one of my trips to Target last week I came across the cutest matching sweaters for me and Crosby. They come in four different color combs and I picked the one I thought she'd like the best. Once I got home and looked online I saw they were also available in little girls sizes and there was even an adorable matching romper for babies in one of the color combos.
I did even more digging and found a matching dog sweater AND dad and boys matching options too. Sadly the colors are not the same in the men's but it's a really cute option for dads and little boys.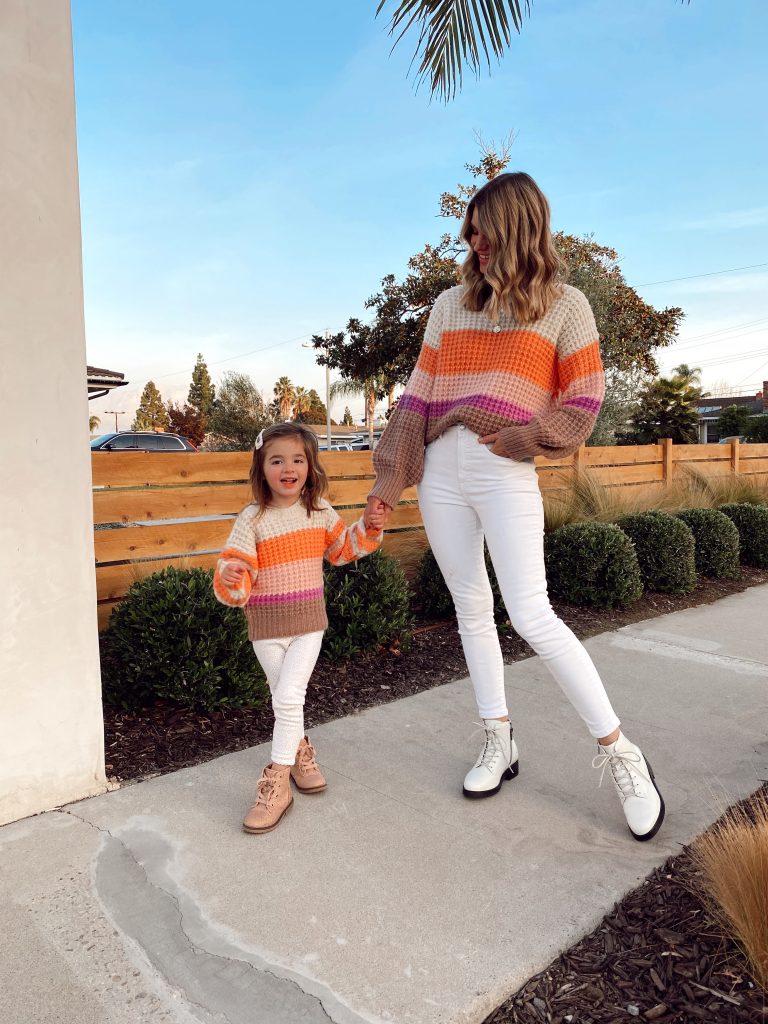 Linking them all here –
women's sweater, girls sweater, toddler girls sweater, baby romper, dog sweater, dad sweater, boys sweater, toddler boys sweater.