TGIF! It's been a long week… Crosby recently decided she's not going to nap anymore so instead of a nice 3 hour block when both kids are sleeping I have her following me around until I can convince her to do quiet time in her room. It's a work in progress and I know we'll find our stride soon, but I haven't been nearly as productive as I was just a few weeks ago. I planned on getting this post up Wednesday… if that tells you anything. 😉
Today I'm sharing what I bought and loved from Amazon in April.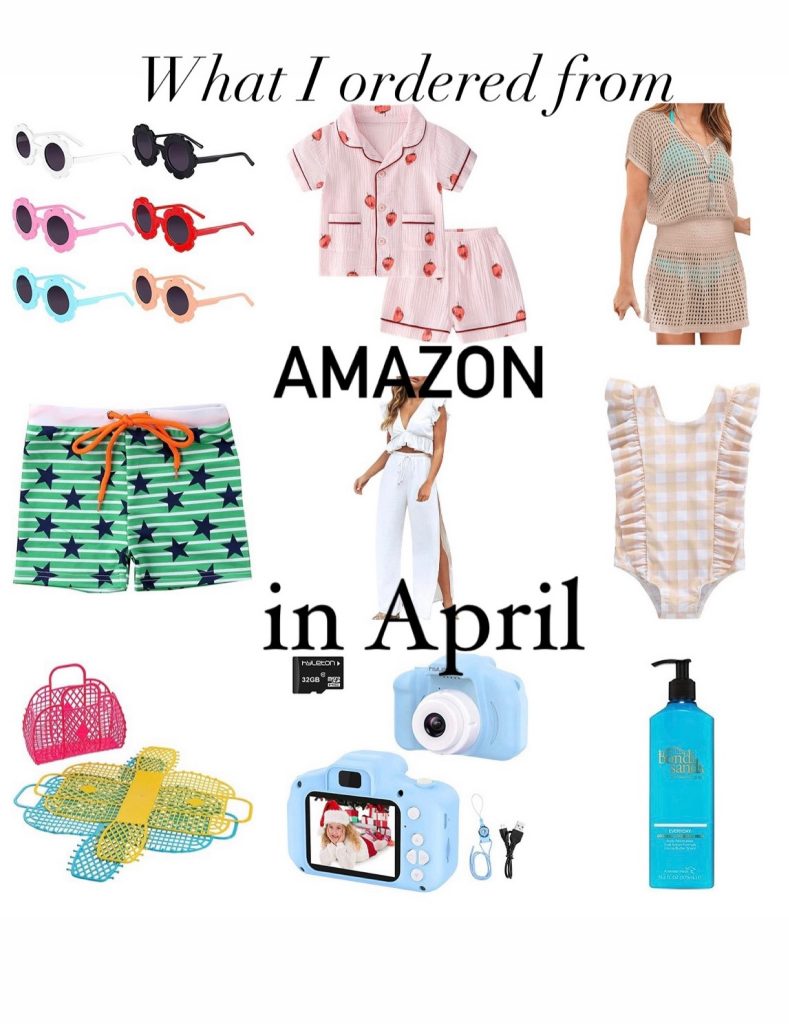 Toddler sunglasses – I purchased a pack of these to DIY for Crosby and her friends. I used these beads and they turned out so cute.
Toddler pajamas – I can't speak on the quality because these haven't arrived yet but they had great reviews. I think the print and style is so cute for little girls.
Coverup – The best under $20 coverup! It's one size but can be adjusted depending on how you wear it. It comes in a bunch of colors and is great quality.
Toddler swim trunks – I love this style for Wilder and thought this print was so cute. They run a little big but are so cute on.
Two piece set – So impressed with this find! I think this is so cute for summer but would be amazing on vacation. Can be worn as a coverup or on it's own and comes in a few other colors.
Toddler swimsuit – Cute style for little girls that comes in a bunch of prints. A little on the thin side but not see through.
Jelly bags – I got a set of these for Crosby and birthday gifts too. Such a great size for little ones and really fun to bring to the beach or pool.
Kid's camera – Crosby got one for Christmas and both kids loved it so much I had to get Wilder one of his Birthday.
Bondi Sands Tanning Milk – My absolutely favorite gradual tanner. It's pretty light and foolproof and I use it when I need an extra glow.