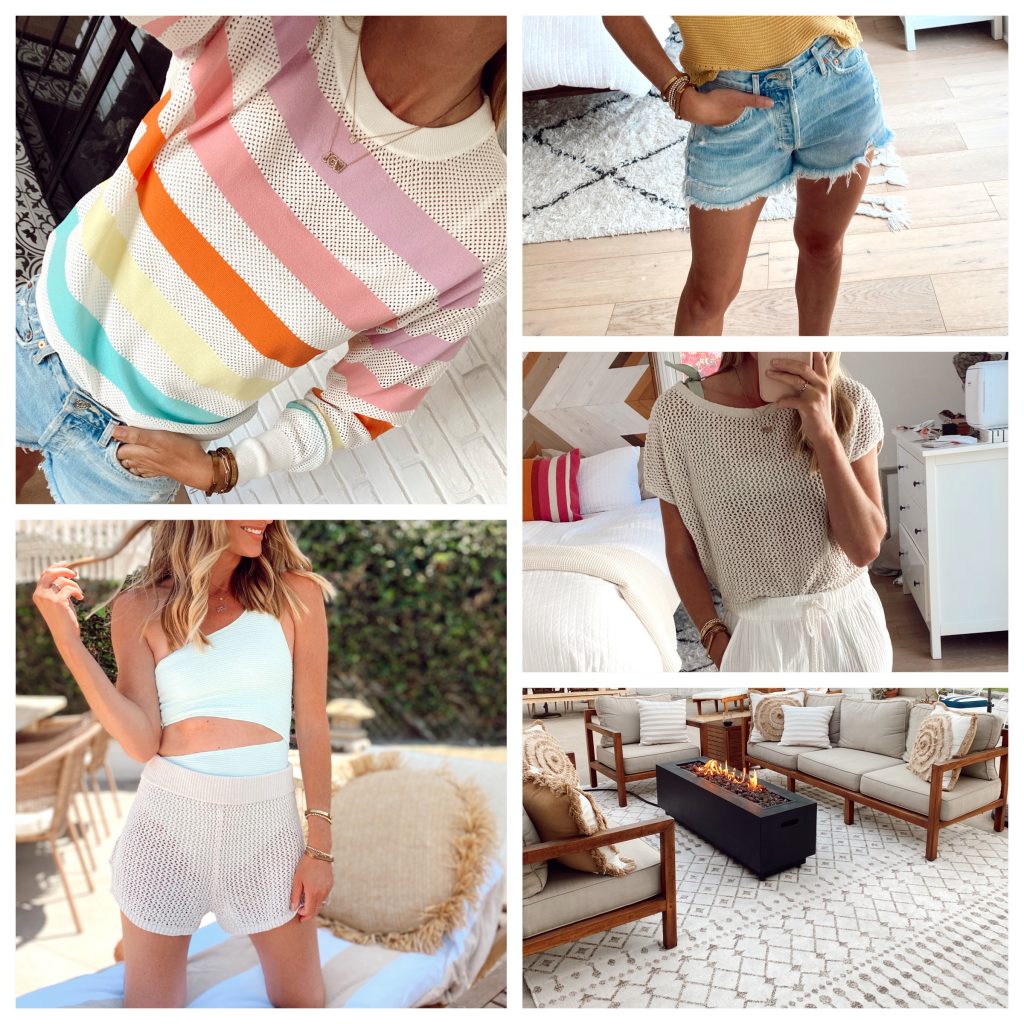 I can't believe we're already one week into July! I'm still playing catch up from the holiday weekend – does the laundry ever end?! I know the rest of the summer is going to FLY by so I'm trying to soak it all in. Sharing my top five sellers from June today. A couple duplicates from last month as well as some new additions.
Rainbow Mesh Sweater – This sweater was such a hit. It has the fun rainbow colored stripes and since it's mesh it's a great summer sweater! You can layer a cami or even a swimsuit under for a fun look.
Crochet Coverup Shorts – When I spotted these I knew I had to have them. They're so comfortable and perfect to throw over a swimsuit for the beach or pool.
Agolde Parker Shorts – My all time favorite denim shorts. These are wildly popular and for good reason! They're high-wasited, comfy and so flattering. I wear them several times a week.
Crochet Coverup Top – The matching top to the coverup shorts. Makes the cutest set! I've also worn it with my Madewell beach pants, over a swimsuit to the beach.
Beige Outdoor Rug – We've had this rug for over a year now and love how it brightens up the living space on our cement patio. It has held up pretty well, but we stored it away for the winter/rainy times to keep it protected.