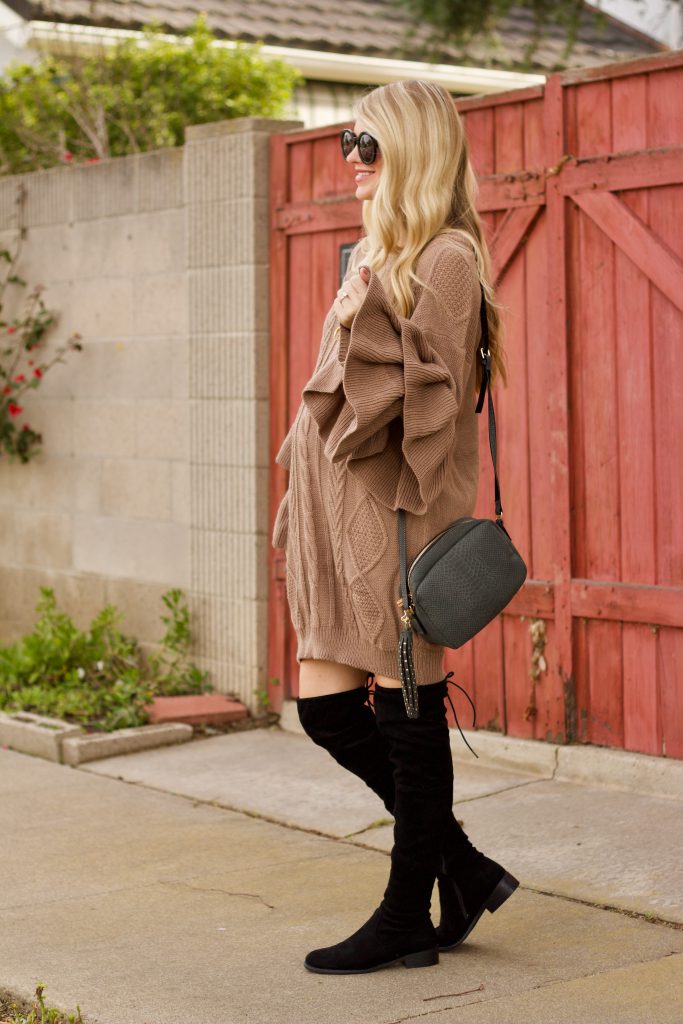 It's been so long since I posted a bump-date, I thought I was due for one. I'm 27 weeks along now which I believe translates to 7 months. It's crazy to think I've been pregnant for over half the year and even crazier that she'll be here in less than 3 months!
Movement: I'm now feeling her move around and kick pretty regularly, which has been so nice because I have an anterior placenta (the placenta is in front of the baby so it muffles movement and I didn't feel her until about 22 weeks). Jeff has been able to feel her strong kicks for weeks now too. We have been using these belly buds and it's been fun to see her respond to music.
Maternity clothes: I've been pretty lucky and have been able to wear most of my pre-pregnancy clothes aside from anything high-waisted. I've actually been having a hard time finding maternity clothes that fit. I have one pair of maternity jeans from Pink Blush that I've been living in as of late. I've also picked up a few maternity tees (here and here).
Cravings: Nothing too crazy, but I could live off of carbs and sugar. I still don't really want meat unless it's fried or in a taco. I definitely haven't been eating the healthiest but I try to eat vegetables and salads after particularly indulgent meals.
Excercise: HA! At my last doctor's appointment I thought she was going to lecture me about my lack of it, but she said I was fine. I'm on my feet a lot when I'm on set and I'm always moving around at work so I think that's helped.
Nursery: We made a lot of progress early on… this crib was sent to us and we bought this rug to get started. We're on the hunt for a good glider/rocker and some other things to finish it off. Also, everyone keeps asking me what the "theme" is and we really don't have one. It's bright and girly but blends with the rest of our house.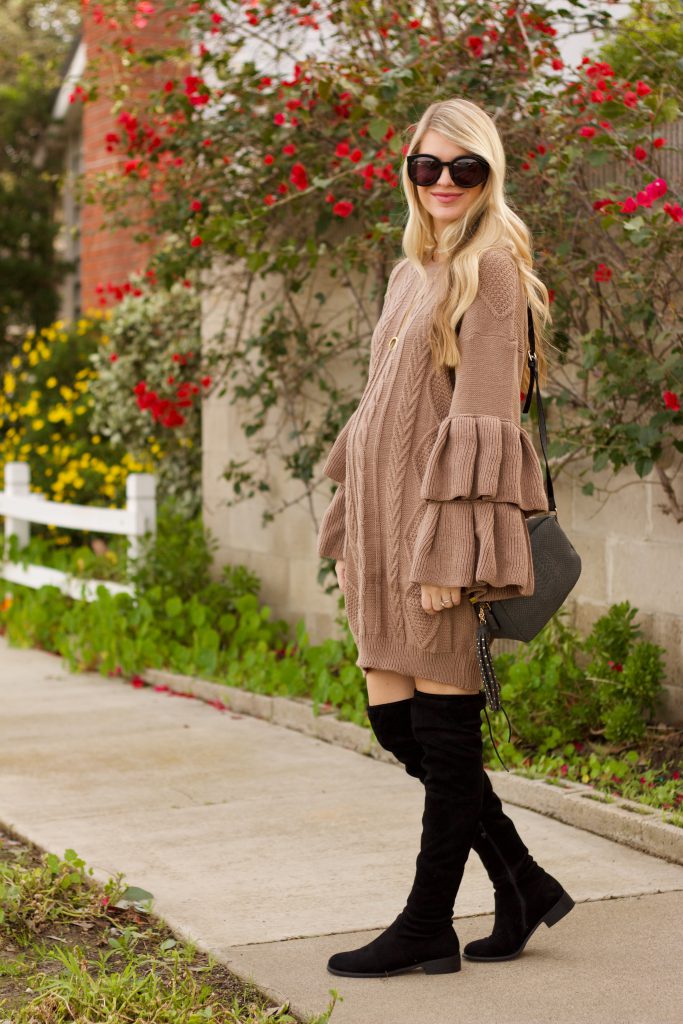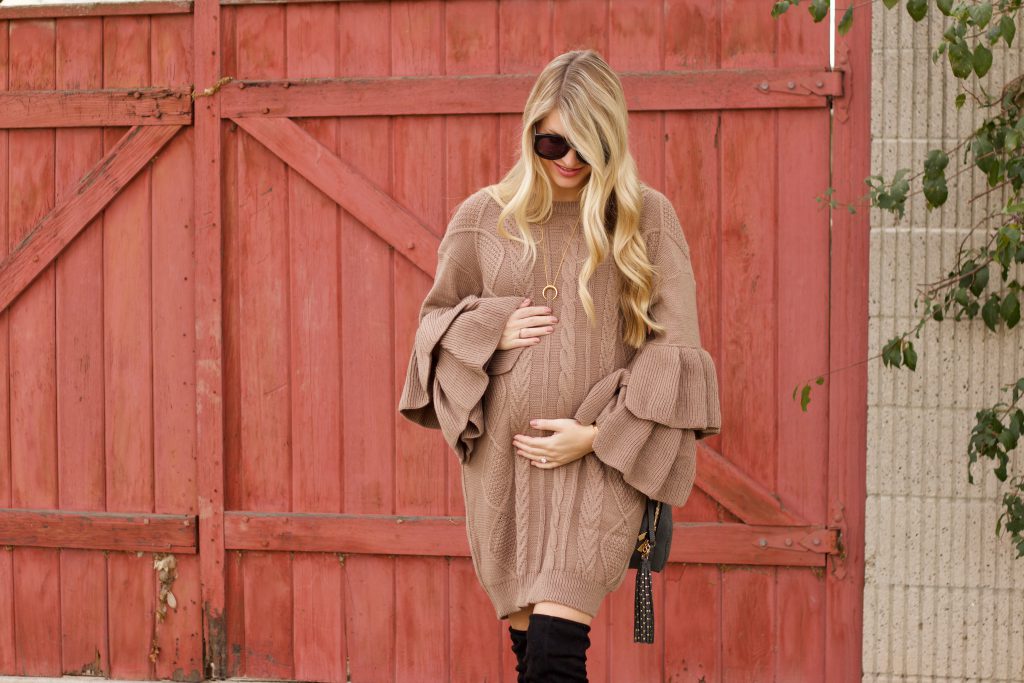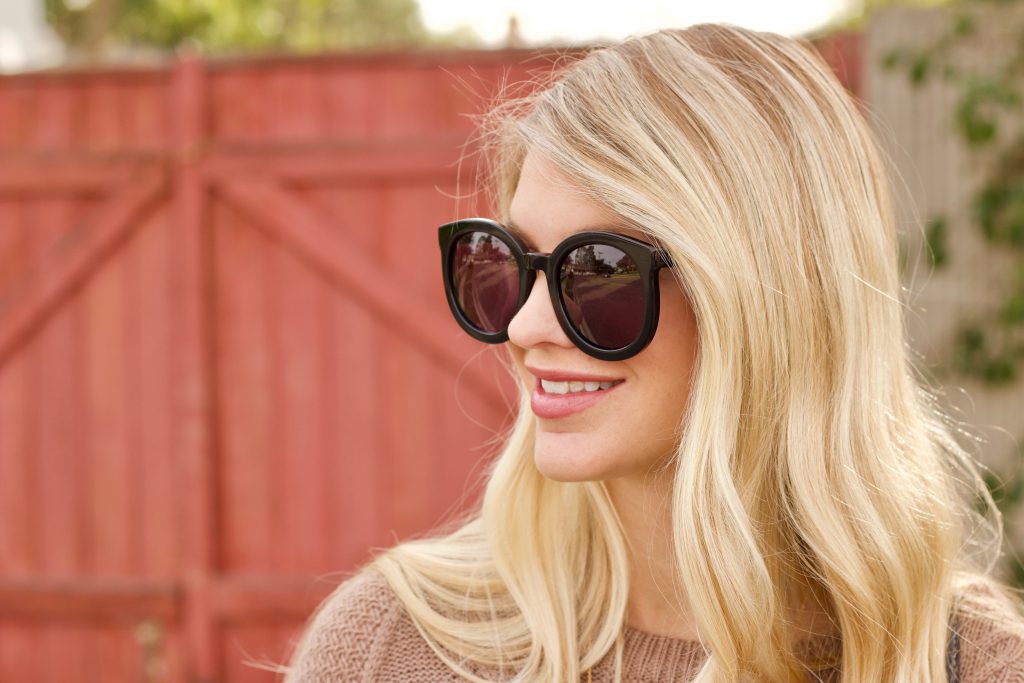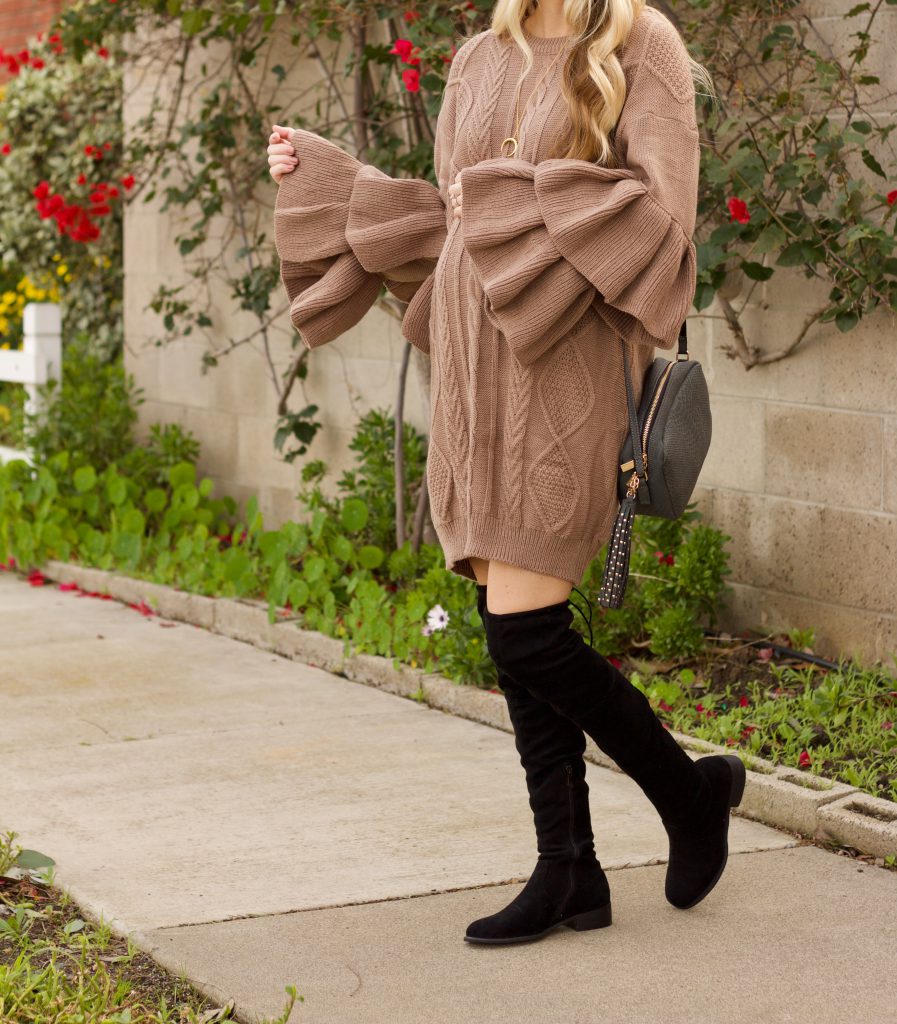 karen walker sunglasses, gorjana necklace c/o, chicwish sweater dress c/o, deux lux bag c/o, public desire boots
– shop the look –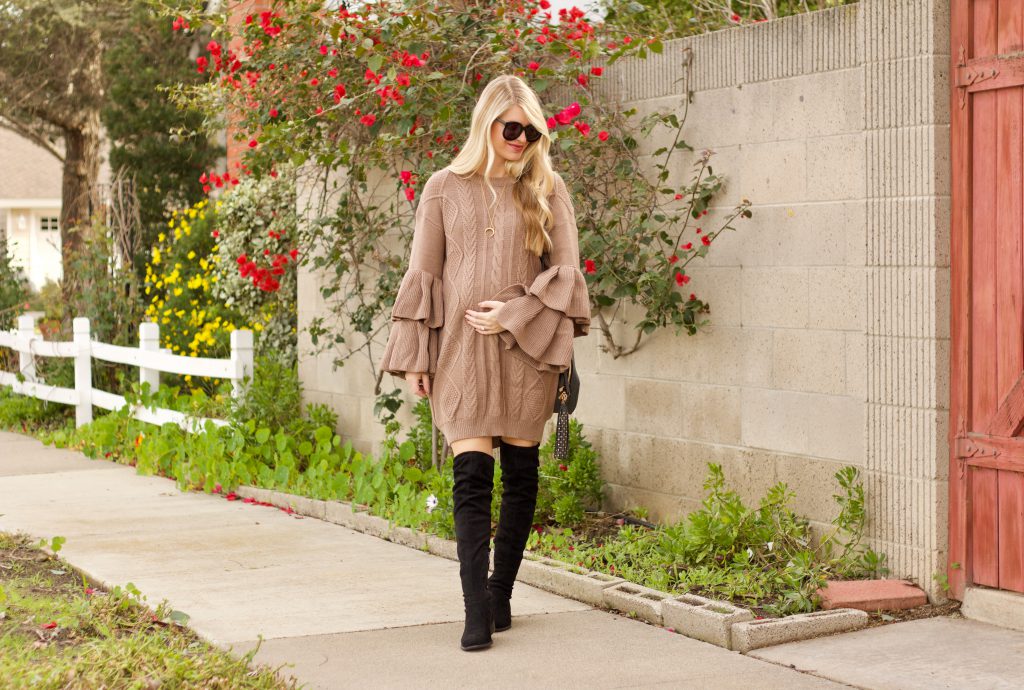 Thanks for reading – hope you have a great day!