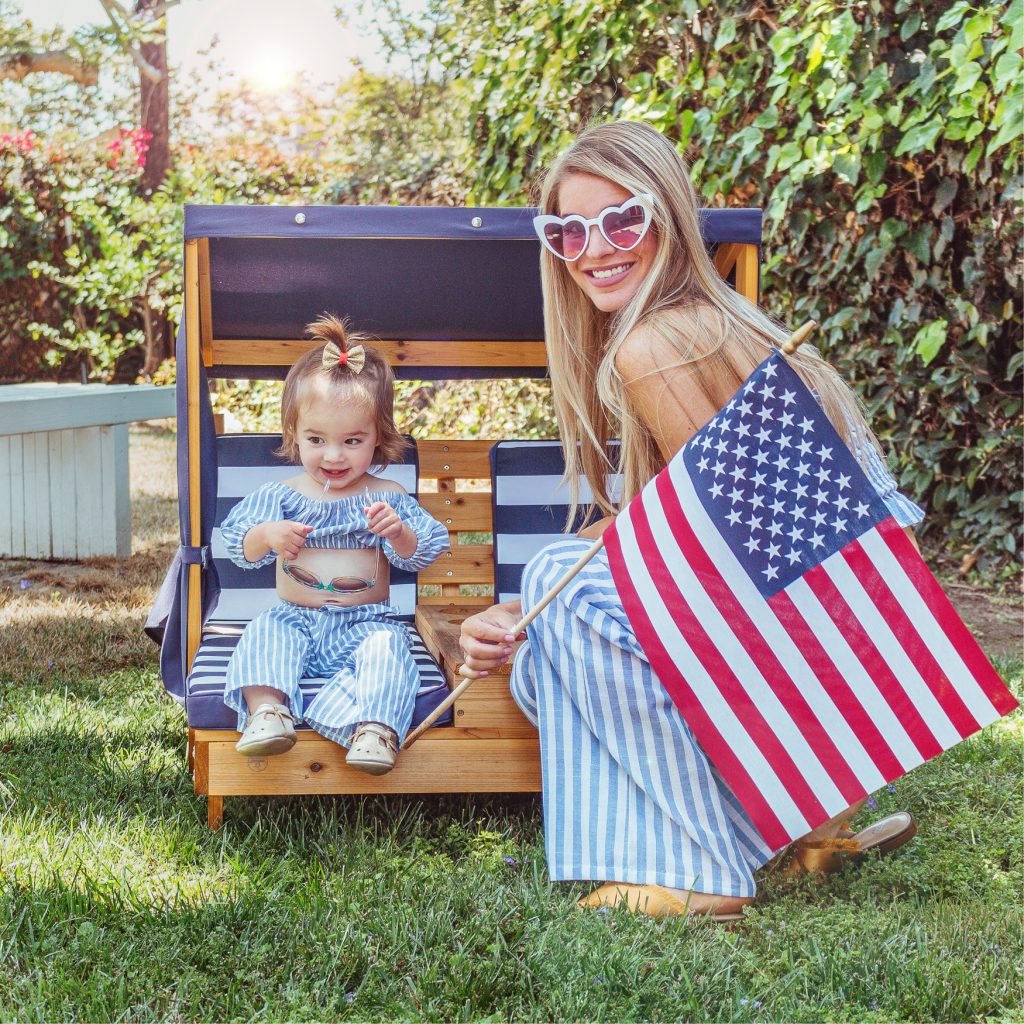 Crosby's bow, outfit, shoes c/o, my sunglasses, outfit c/o, shoes c/o, cabana lounger
I blinked and it's the end of June. Fourth of July is only one week from today. Wasn't it just February like a minute ago?! In the sprit of the season I wanted to share some 4th of July outfit inspiration… with a few looks for the littles too! 4th of July has always been my favorite holiday, probably because it's close to my Birthday and it's in summer, my favorite season!
Typically my plans for the day require a few outfits: something for a colder morning (this sweater would be perfect), a swimsuit for the afternoon when the gloom burns off and then I need something different for the night, obviously.
Last year we were out of town and they didn't even have fireworks where we were staying. Naturally we decided it's a requirement to see them each year moving forward. This year I think we're going to stay local and do something with friends either poolside or at the beach. I'm eying this swimsuit for the day and this maxi dress for when the sun goes down.
I realize not everyone lives in the same climate or has the same plans, so I wanted to give a variety of looks here while still remaining true to the summer season.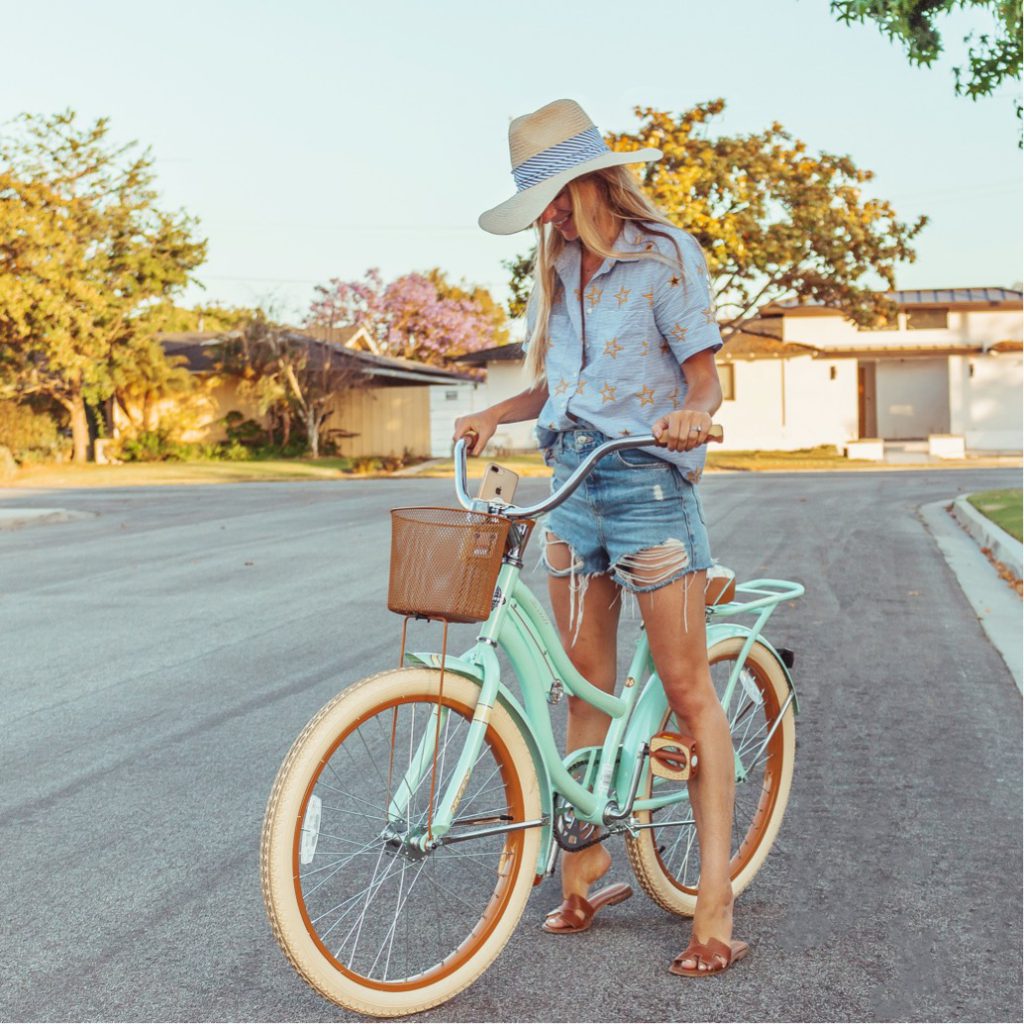 hat c/o, shirt c/o, shorts, similar sandals, bike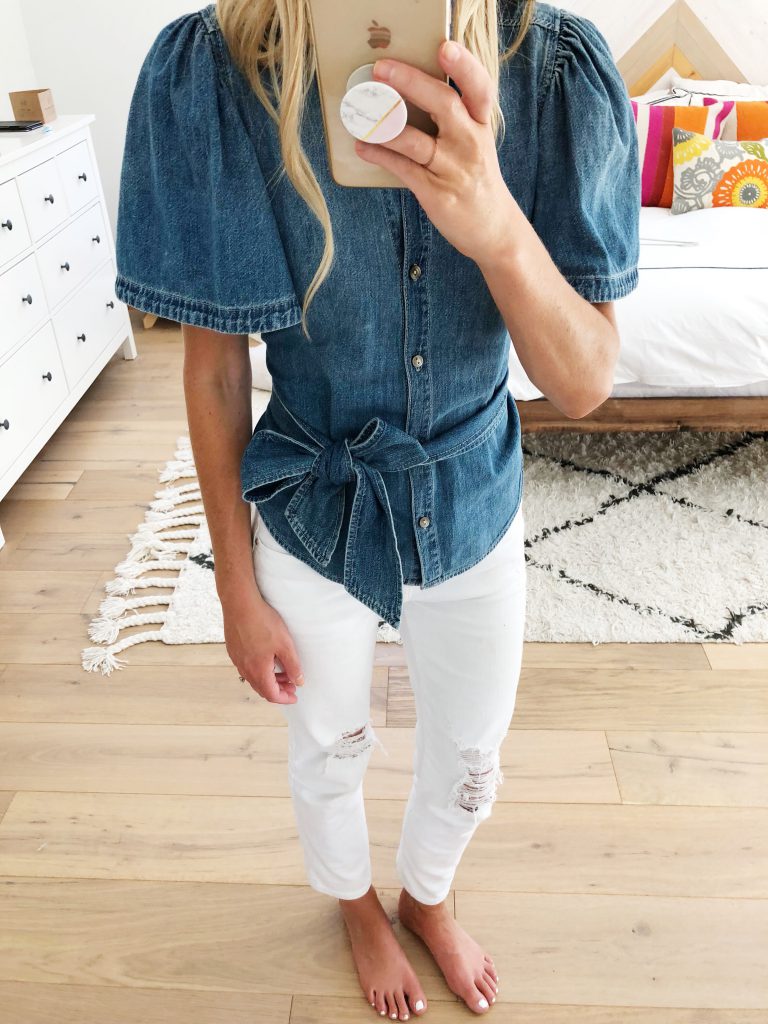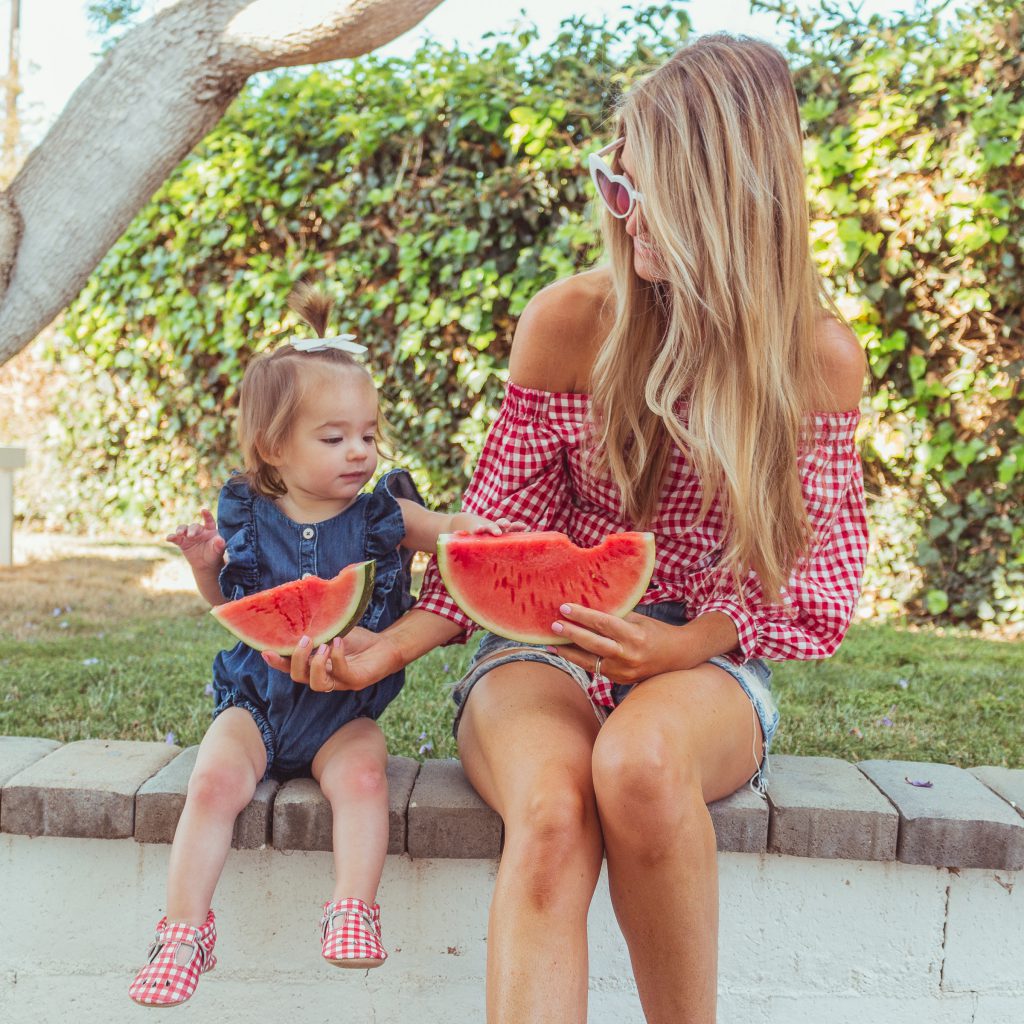 Crosby's bow c/o, romper, shoes c/o, my sunglasses, top, shorts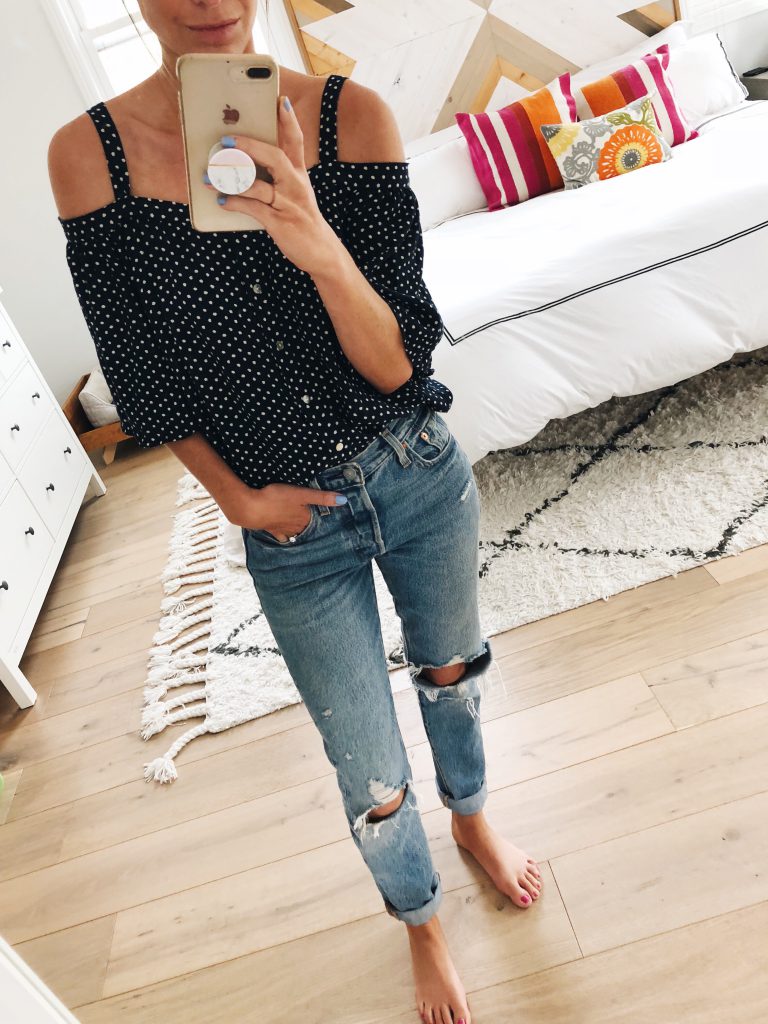 Crosby's bow, swimsuit, my visor, swimsuit c/o, shorts, flamingo watering can
I shared a similar post last year which I'll link here in case you want to look back on it. Can we just take a minute for itty bitty Crosby! She looks like a giant now in comparison.  Ahh #theygrowsofast
Do you have any fun plans for the day? Hopefully they involve relaxing in the sunshine with friends and family!