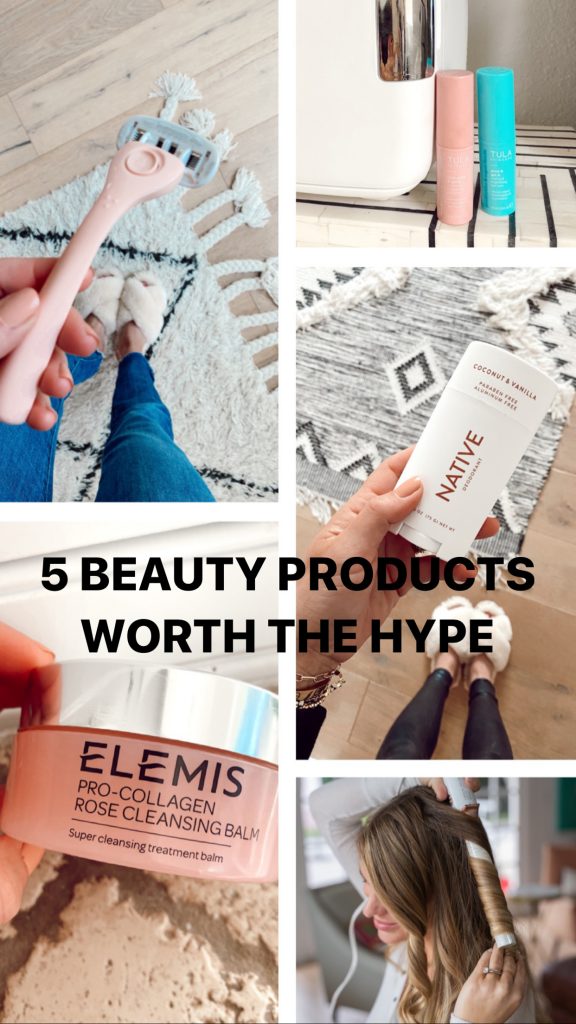 It's no secret that I try a lot of beauty products. It's a fun part of my job and a great way to discover new items. I find a lot of really great products this way. Sometimes I turn to instagram to find new-to-me products and have noticed a lot of my favorites are also super hyped on IG. Today I want to call out my favorites that I think are worth the hype.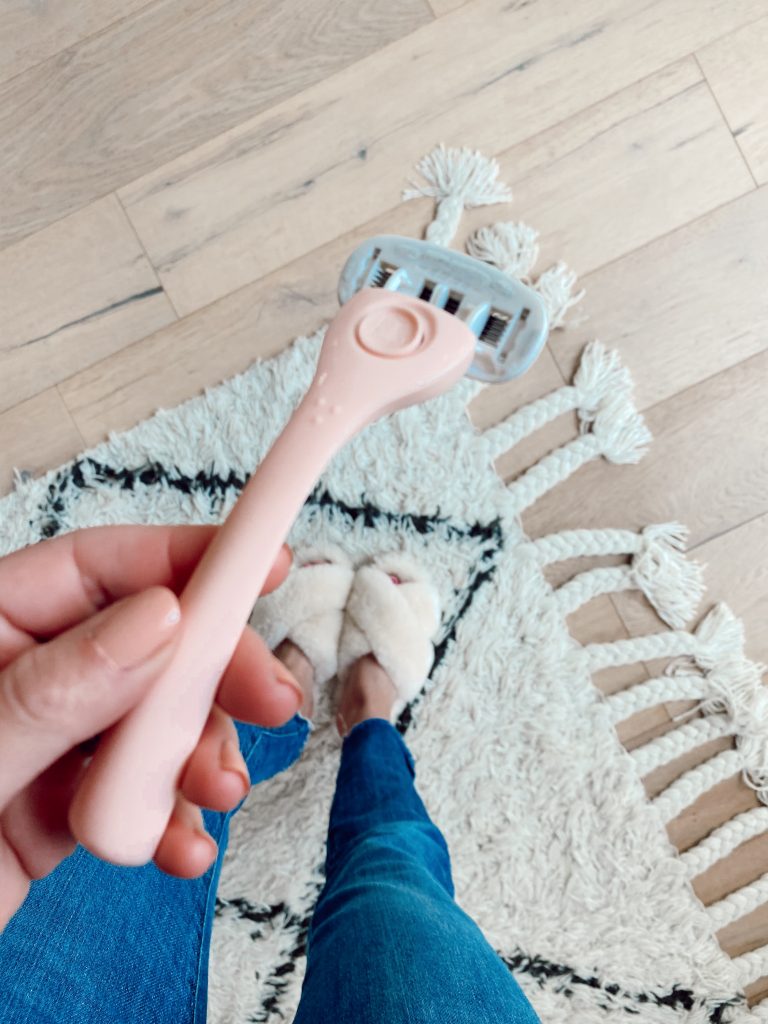 For months it seemed like every time I opened Instagram I saw someone raving about the Billie. At first I was skeptical that it could be better than any other razor I've used. I finally decided to order it and can say it's everything and more. I don't know what it is about this 5 blade razor… but it lets me extend the time between shaves. It has a charcoal casing so you technically don't need to use a shaving cream, but I still prefer to. They even have their own lotion and shaving cream that I'm going to try out soon. Another amazing perk of this razor is once you purchase it (for only $9) you get a starter kit which is the razor, magnetic holder and two 5-blade cartridges. Then they continue to deliver four replacement blade cartridges to you for only $9 each time. You take a quiz that asks how often you shave and that helps determine the frequency of the refills.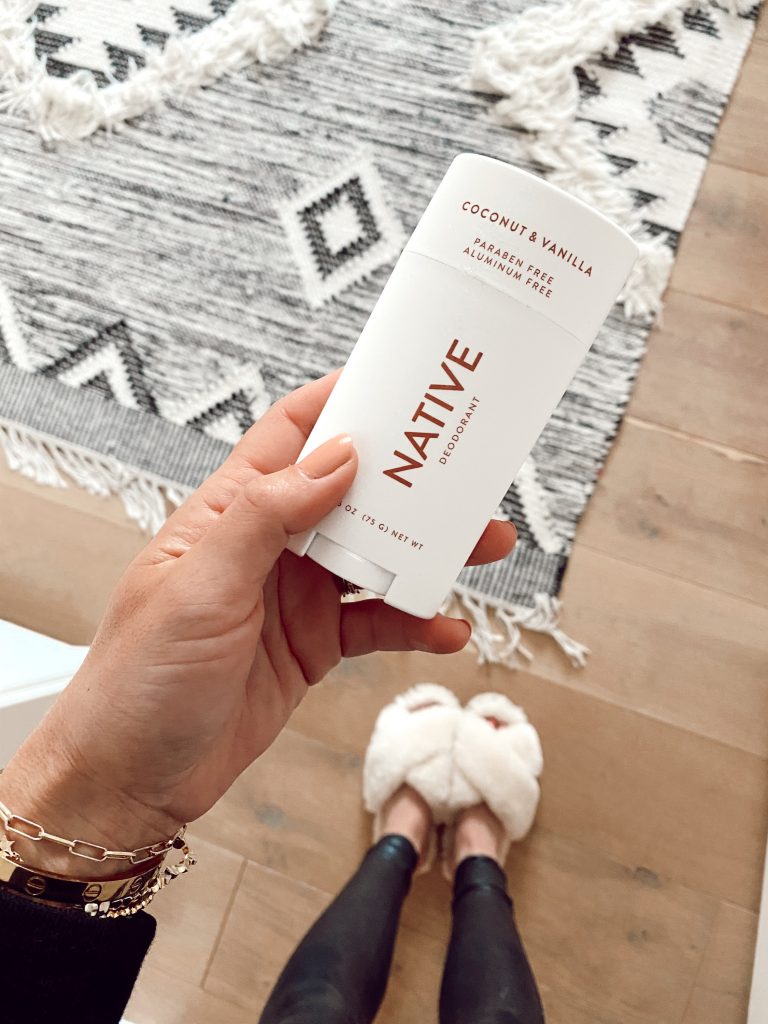 Right after I had Crosby I decided I needed to switch to a natural deodorant. I knew all about the dangers of regular deodorant and was ready to make the switch. I first tried a few different natural deodorants I found at the drug store and was not happy. I was constantly sweaty and stinky and knew I needed to find a good one. A friend introduced me to Native and I've been sooo happy. However, if you're considering making the switch I should let you know that there is a detox period your body goes through with natural deodorant. When you use a regular deodorant it actually blocks  your pores from producing bacteria. So when you switch you have to go through a period of a few weeks of your body purging those toxins. Stick it out and don't give up!
My favorite scent is the coconut & vanilla.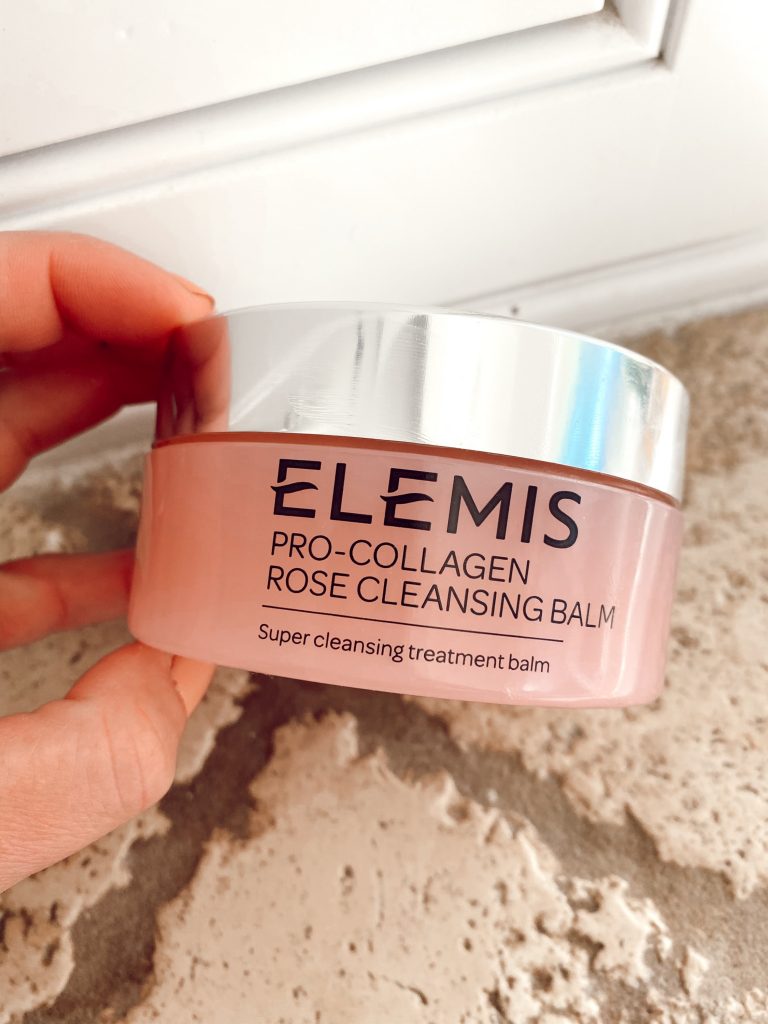 Elemis Pro-Collagen Rose Cleansing Balm
I've been an Elemis fan for years and have used their regular pro-collagen cleansing balm since the get go. Recently I decided to try the rose one and love it so much. I don't know what it is but my skin feels plumper and more hydrated. I love cleansing balms as a makeup removed and this one really melts my makeup off. The scent is spa-like and I really feel like it elevates my nightly skincare routine.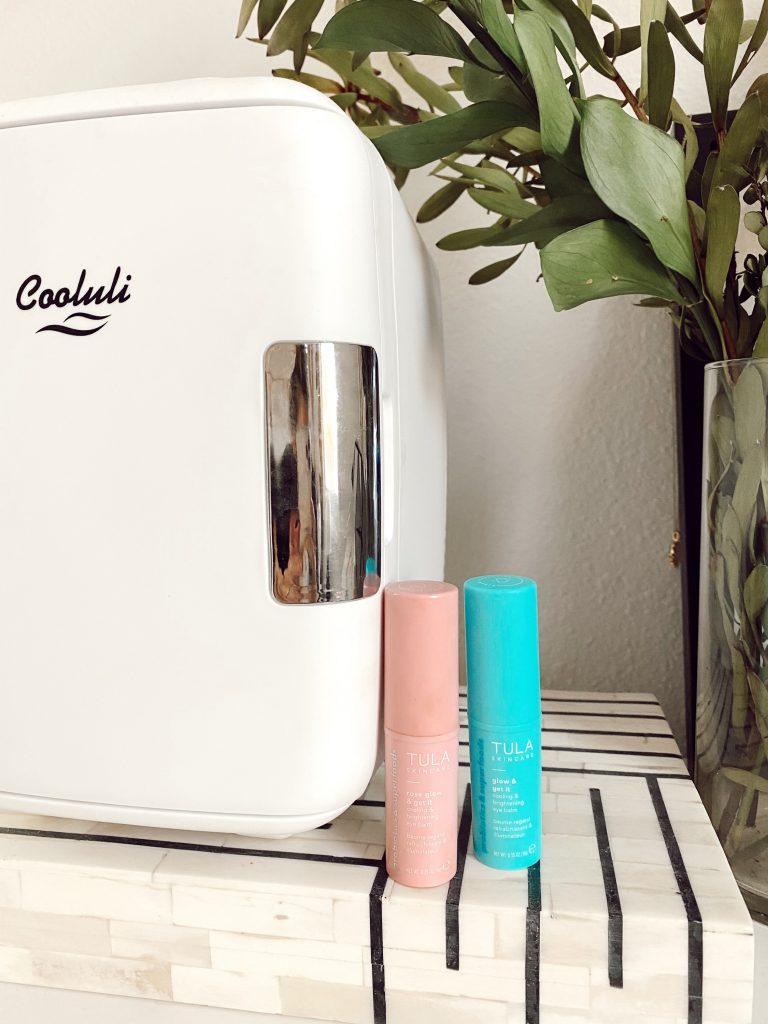 Tula is another one of my favorite skincare lines. I have yet to find a product of theirs I do not love. Before I tried them out for myself I saw their eye balms being promoted by so many influencers I follow. When I tried it (first the rose glow) I was instantly hooked. You can wear them under or over your makeup, or even on their own! The rose glow is kind of like a highlighter that brightens you up and has a really pretty and soft rose glow to it. I love this for little to no makeup days or when I need a little extra boost. I've found the glow and get it eye balm to be the best for every day. It is slightly de-puffing but just as cooling as the rose one. It also acts like a highlighter but doesn't have the subtle rose glow.
15% off all Tula products with code ASHLEYJACKEL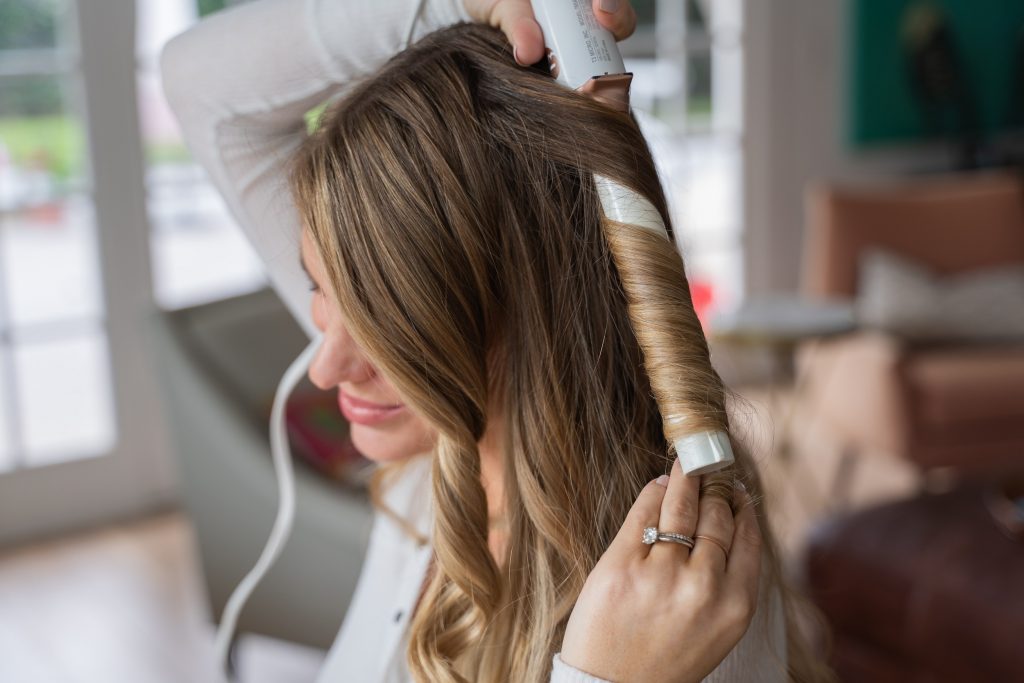 Another item that gets a lot of IG love. I've used my convertible wand for a few years now and will completely back all the hype it gets. I mostly use the 1″ barrel but love that I can switch it up. Wands work best on my hair type and when I curl it with my t3 it lasts several days. Sometimes I do a little touching up as the week goes on, but I also love the more lived in/looser look. Also, t3 products are gorgeous.