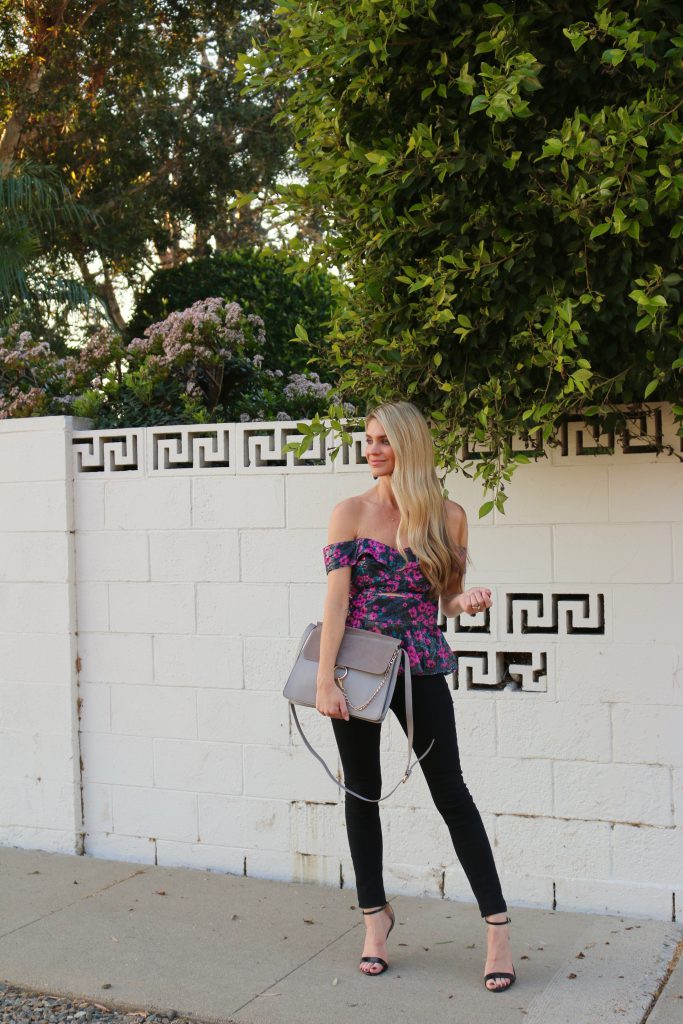 Happy New Year! I can't believe it's 2018, I honestly feel like I just graduated college and was celebrating NYE 2008. But now here I am 10 years later married, with a baby, dressing up in a sequin off the shoulder top on my blog on a Tuesday.
This top would have been fun for NYE – but sequins can be worn other times too! I'd love to wear this for a fun girl's night, a Valentine's date or just to glam up a random Tuesday. You do you.
I'm actually excited the holidays are over and dying to get in a routine over here. A little over a month ago I made a big life change and left my day job to focus on my blog and motherhood full-time. I was a stylist with the TV show Access Hollywood, and in September I went back to work after my maternity leave just a few days a week. Those few months were really hard for me, I was juggling too many things and it just became unmanageable.
So now here I am! It's been amazing, but at the same time it was a weird time to make the switch around the holidays and I've been craving schedule ever since.
This year I'm striving to put out even better content. Everything from every day outfits, bits of motherhood, more home decor and beauty.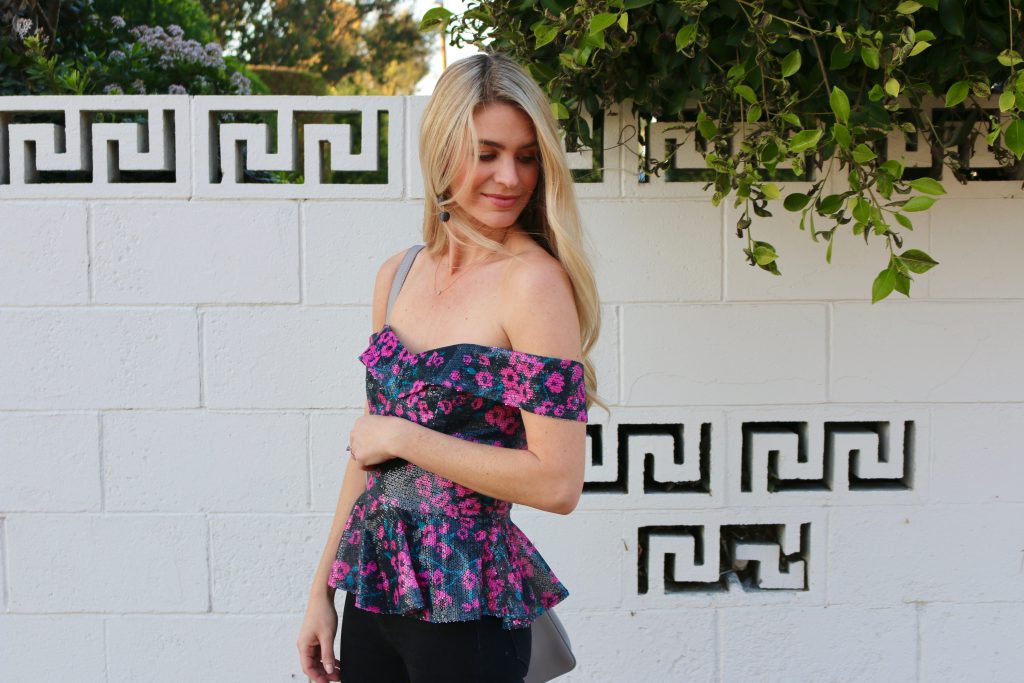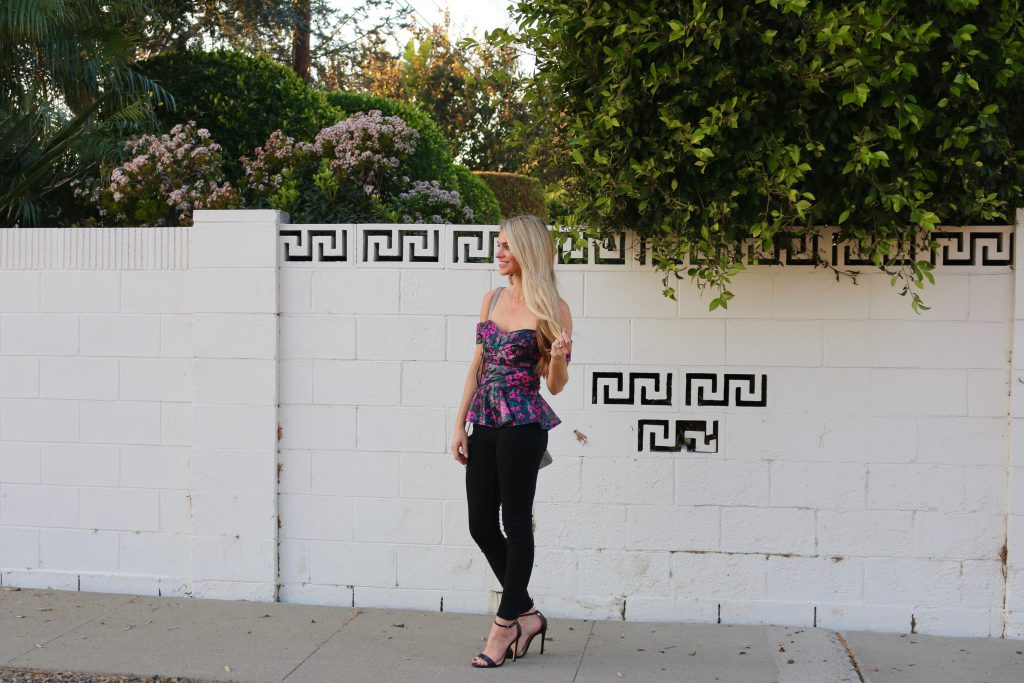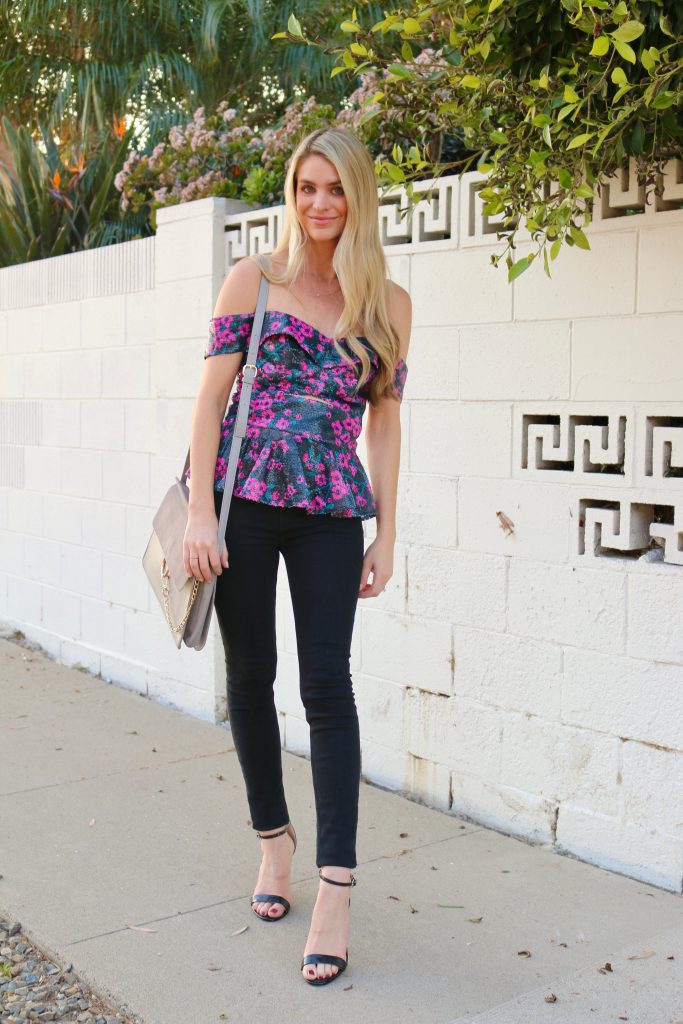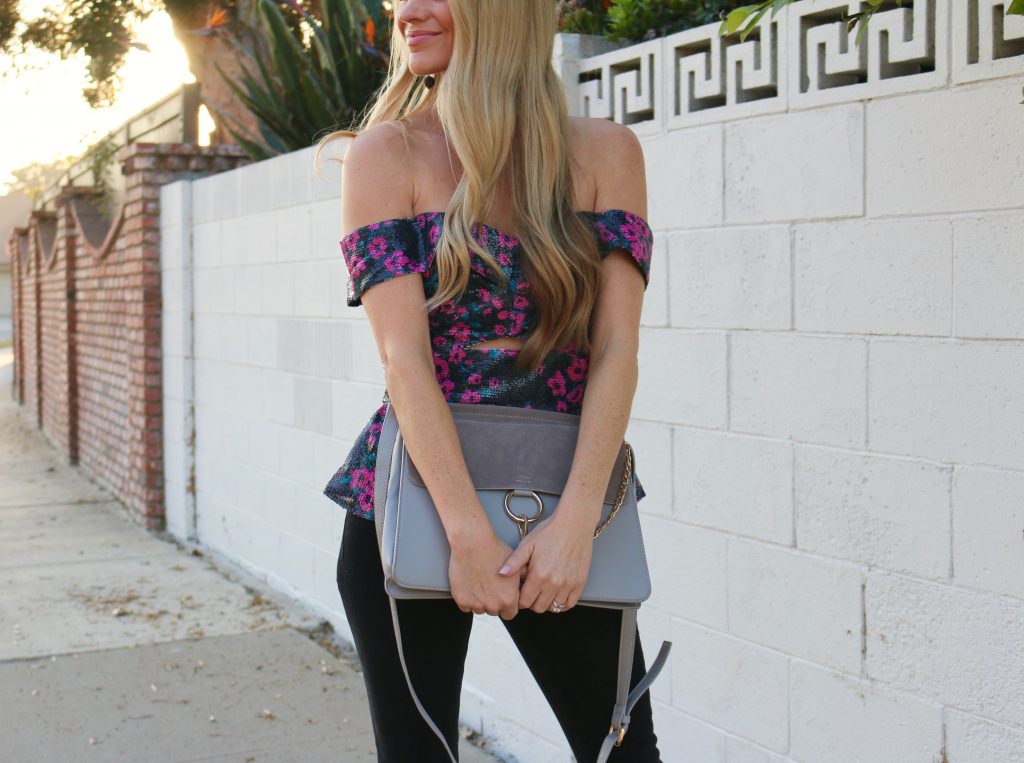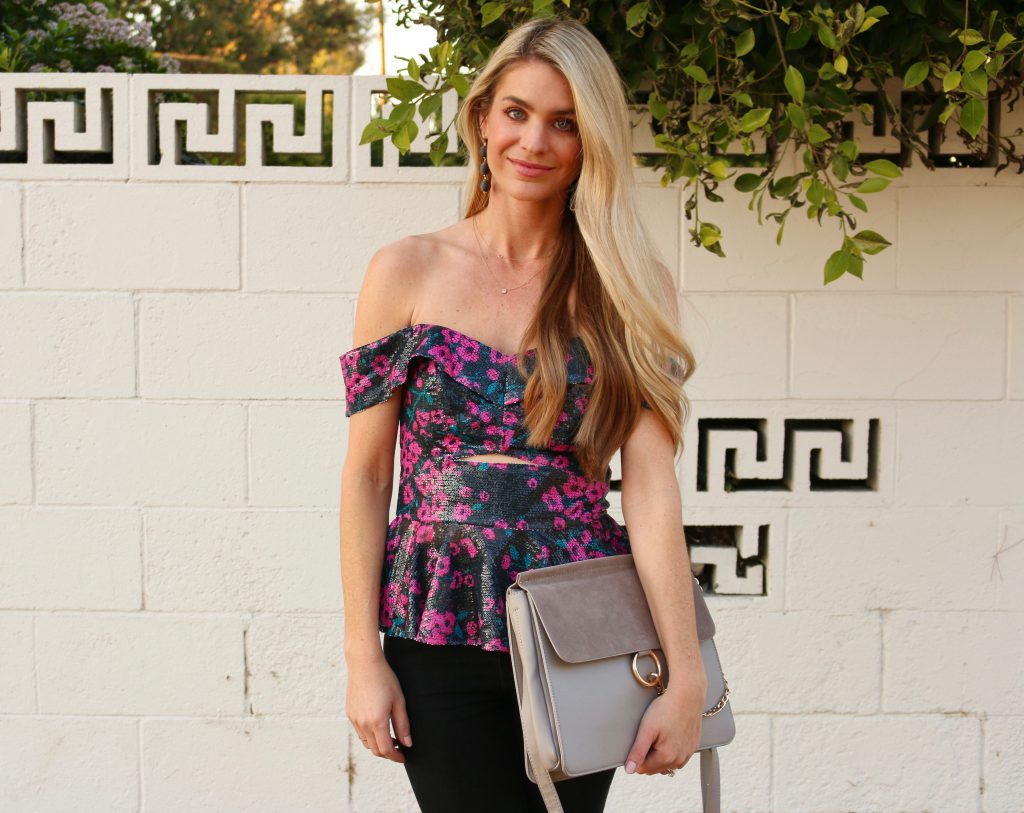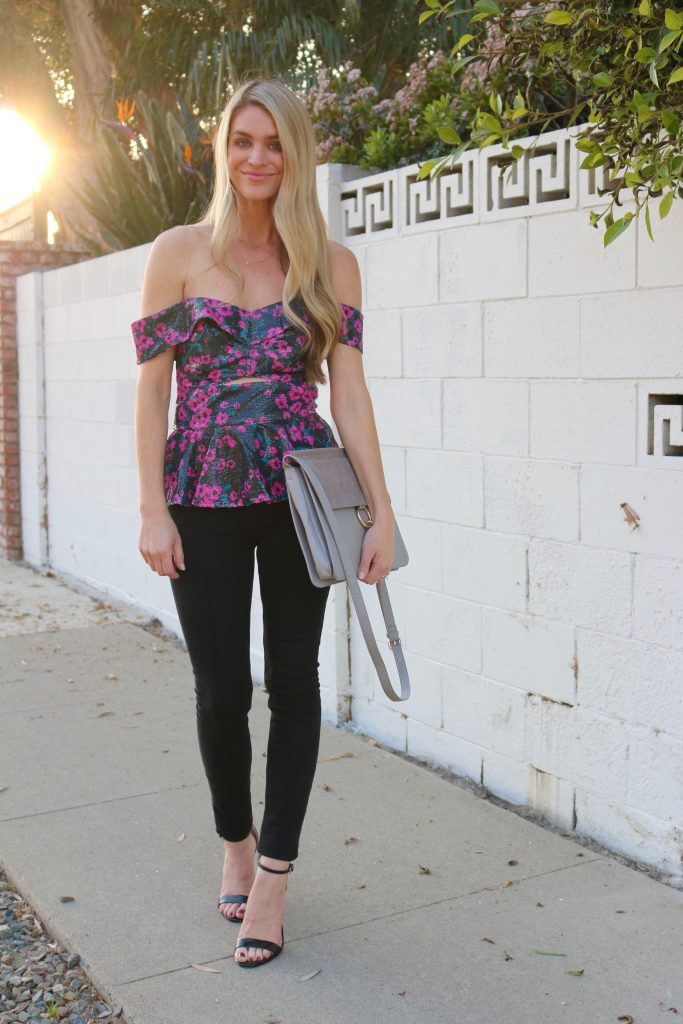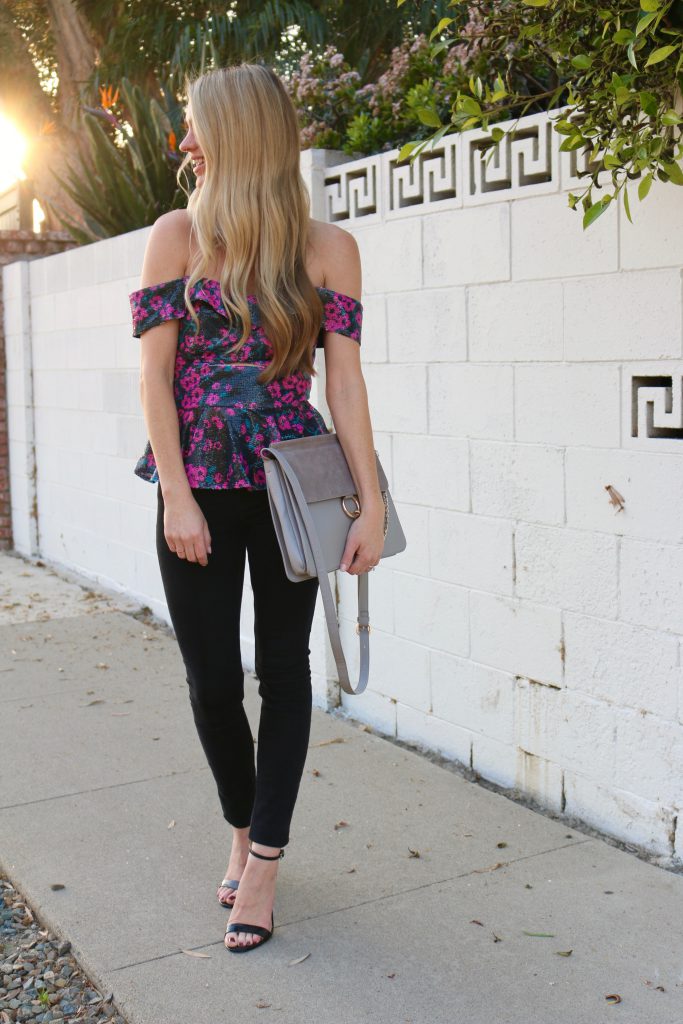 sugar fix x bauble bar earrings c/o, wayf top c/o, jeans, bag /co, heels 
– shop the look –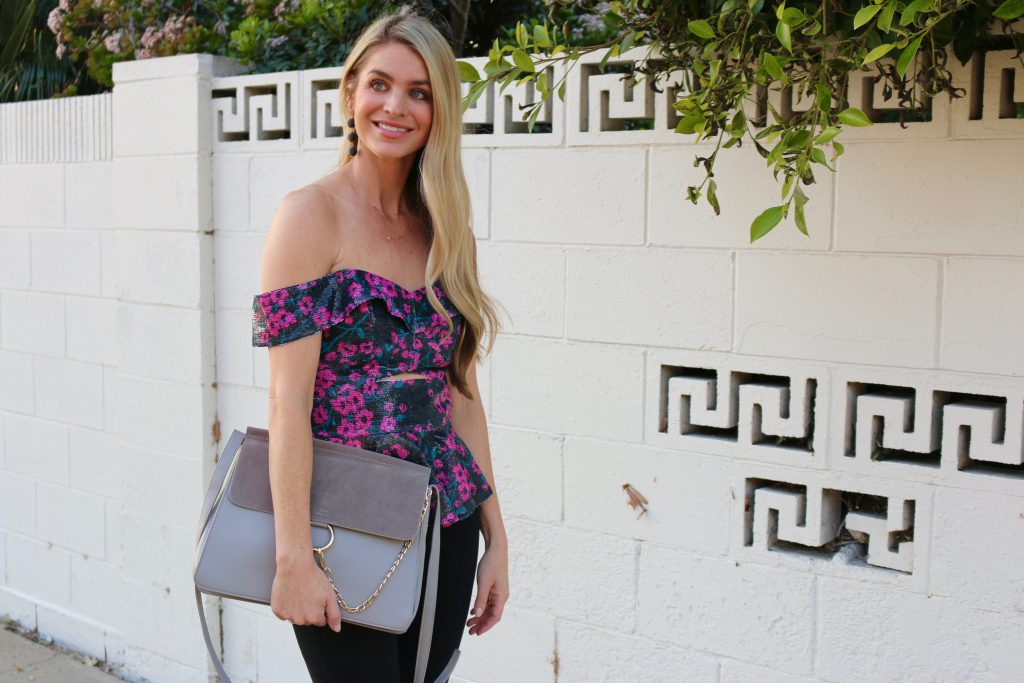 Thanks for reading! Happy 2018!