This year I wanted to create a boho table scape for Thanksgiving. I'm not hosting, but I thought it would still be fun to pull together some pieces I already had for this. Styling a table is another fun way to be creative and dress something up. Plus I love an excuse to show off our dining room table that Jeff built. 🙂
china, napkins, napkin rings, glasses, table runner, similar pumpkins, chairs
Just don't look too closely… we still don't have chairs on one size of the table. Jeff planned to build a bench, but I'm still undecided. We might just buy three more of the rose gold chairs from Anthropologie for an easy fix.
Back to the table scape…
I bought fresh dried lavender and eucalyptus at Trader Joes to get it started. Now my house smells so fresh, I'm reminded why I need to have lavender on hand more often. The glasses and napkin rings are a World Market find and I had everything else already. I also love an excuse to bring out our wedding china. It seems silly that a big purchase like that is only used once or twice a year… if you're lucky. Ours has been used once in three and a half years. #oops I also want to talk about this macrame table runner. I found it on a crazy sale at Anthro awhile back. I think someone bought it and returned it so they marked it way down. I love a good find like that and it's been on my table ever since. I've loved styling it for fall and think it will be really pretty at Christmas time too. Maybe with some other greenery or my new obsession, fairy lights.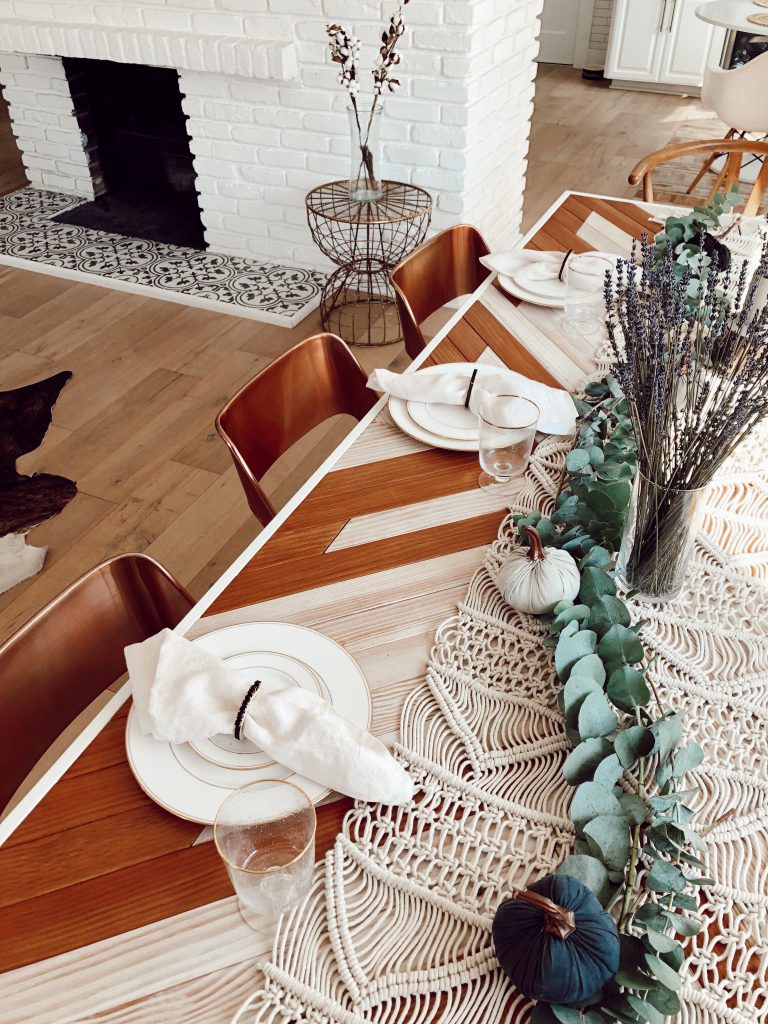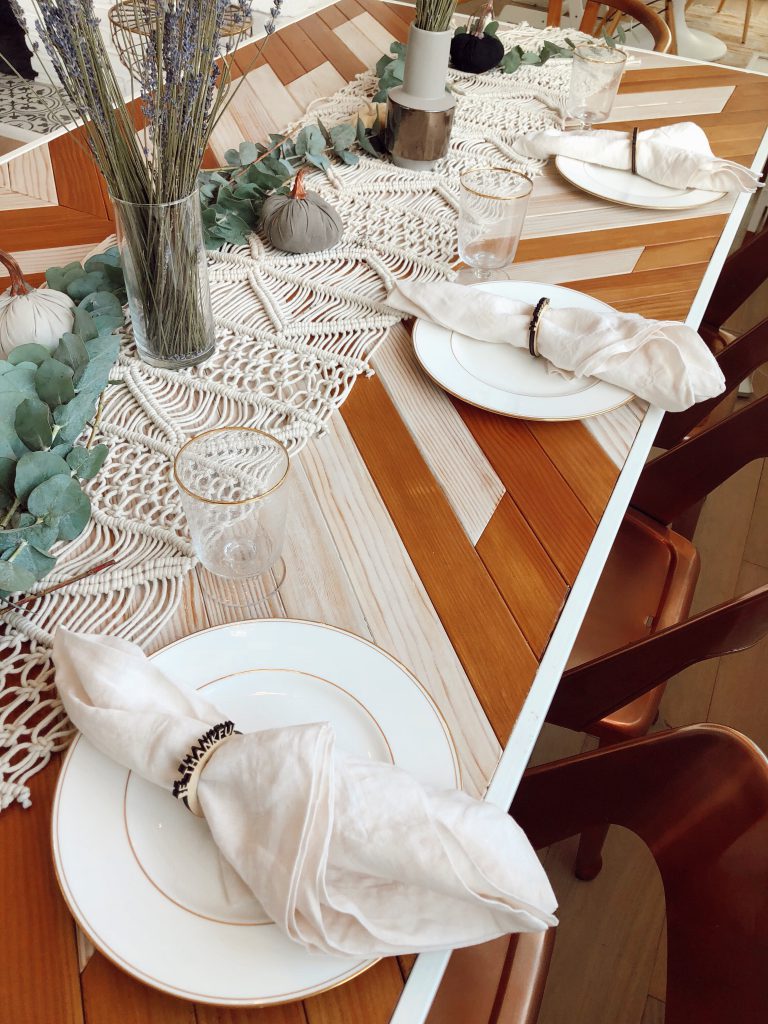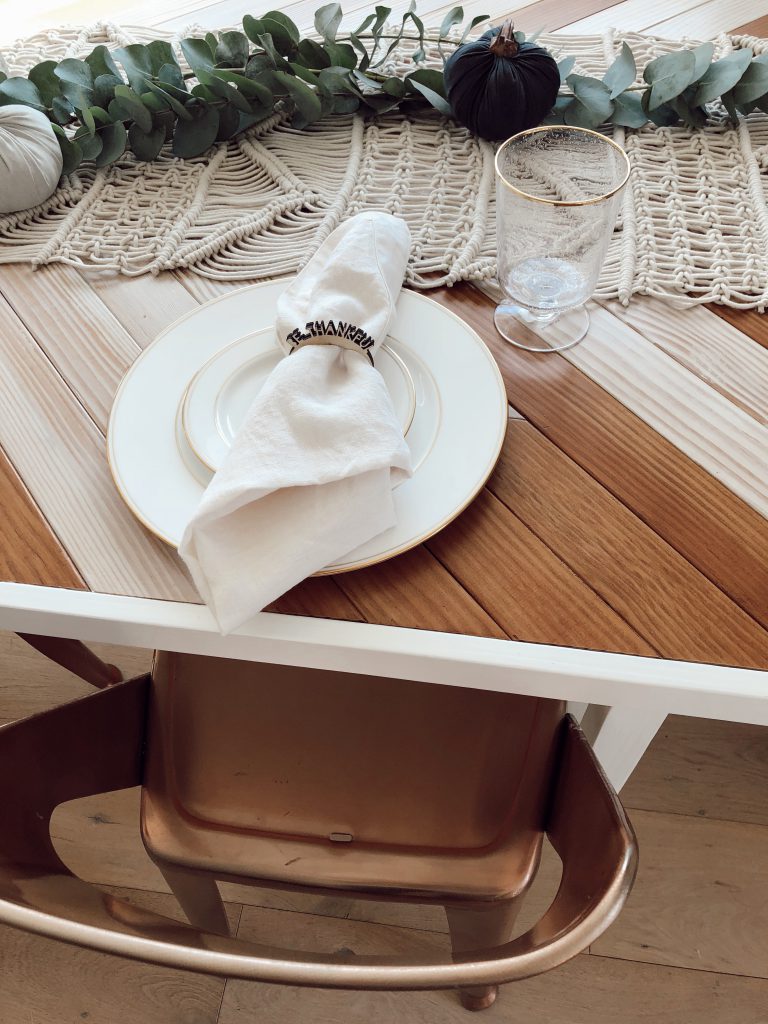 china, napkins, napkin rings, glasses, table runner, similar pumpkins, chairs
Thanks for reading – hope you have a great day and weekend!