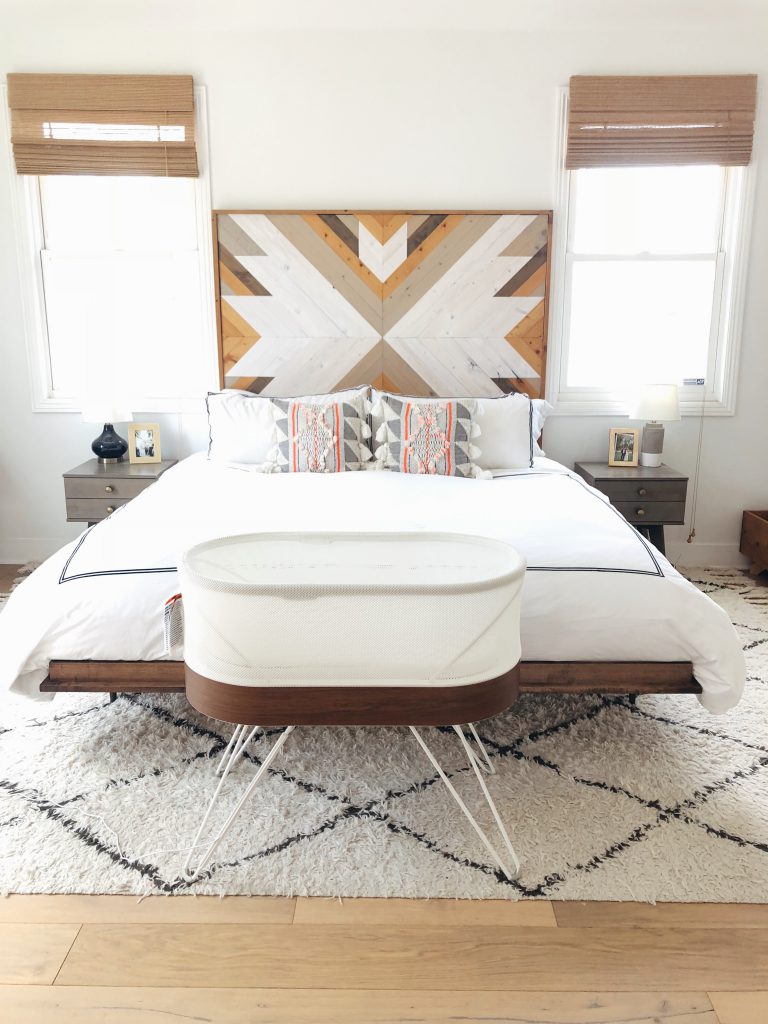 Time is seriously flying! Wilder will be 4 months old this weekend. Howwww? It's so strange that he's no longer considered a newborn. I wanted to share our experience with the bassinet we've used since he came home from the hospital. For those not familiar with the SNOO, it's a smart sleeper that was created by Dr. Harvey Karp who wrote "Happiest Baby on the Block" and created the 5S's: swaddle, side-stomach position, shush, swing and suck. We swore by the 5S's with Crosby and were so excited to implement them with Wilder and use this bassinet.
When Crosby was a newborn I was so paranoid about her breathing, sleeping, EVERYTHING. I was always checking to make sure she was ok. This time I've been much more relaxed. Some of that is because I'm a second time mom, but a lot of it comes from the ease of the SNOO. I know anytime he's sleeping in there he's in the safest environment.
I did a lot of research on bassinets this time around and was so intrigued by the SNOO. It comes with a built in swaddle, that you can still take on and off. It keeps them really secure and prevents them from rolling over. So you never need to worry about that. The swaddle can also allow their arms to be out when they get a little older, which we started doing with Wilder at 3 months. They come in 3 sizes too which will work for several months, just depending on how quickly you baby grows.
One mistake I made early on was not having Wilder nap in the SNOO. I realize now how crucial that is for them to get used to it. But with a busy schedule and a toddler it wasn't always possible to get a nap in at home. I would highly recommend using it for naps so your baby is comfortable with it, not just for night sleep.
The SNOO is definitely a pricey bassinet, but they also have a rent option which is pretty amazing. It's $105/month and that includes 1 free swaddles in each size (small, medium and large). It's a good way to test things out before you commit… or just to use while your baby is a newborn instead of investing.
Selfishly another reason I was drawn to the bassinet is because of the style. It seamlessly blends into our room decor and is hands down the most aesthetically pleasing bassinet I've ever seen.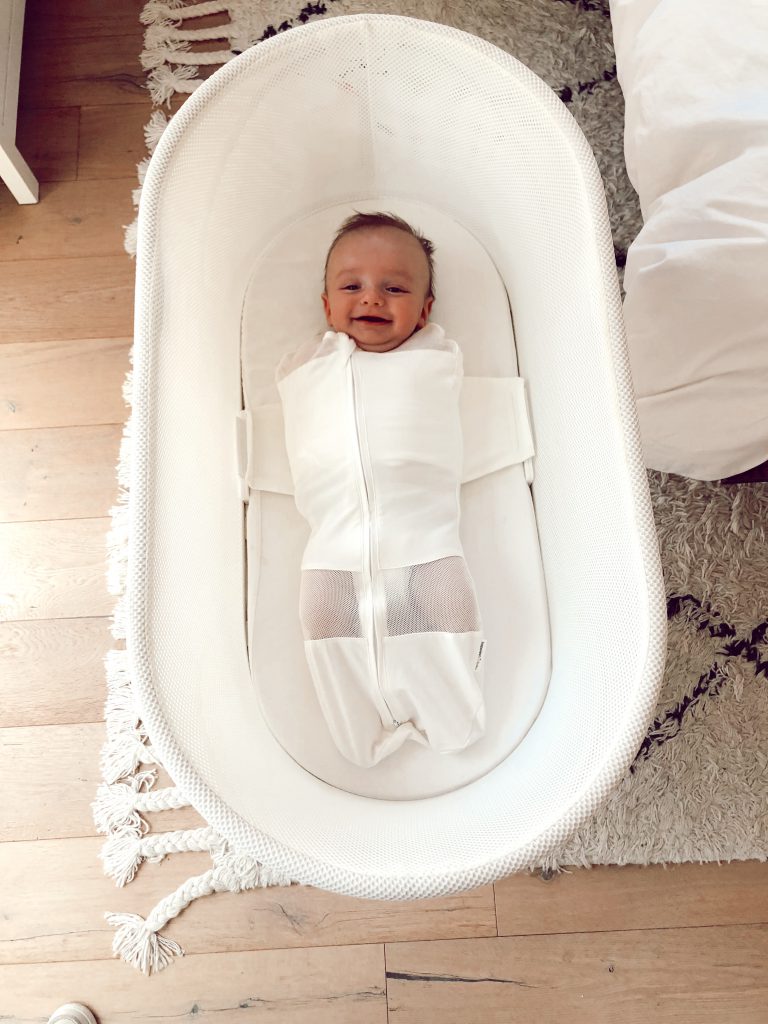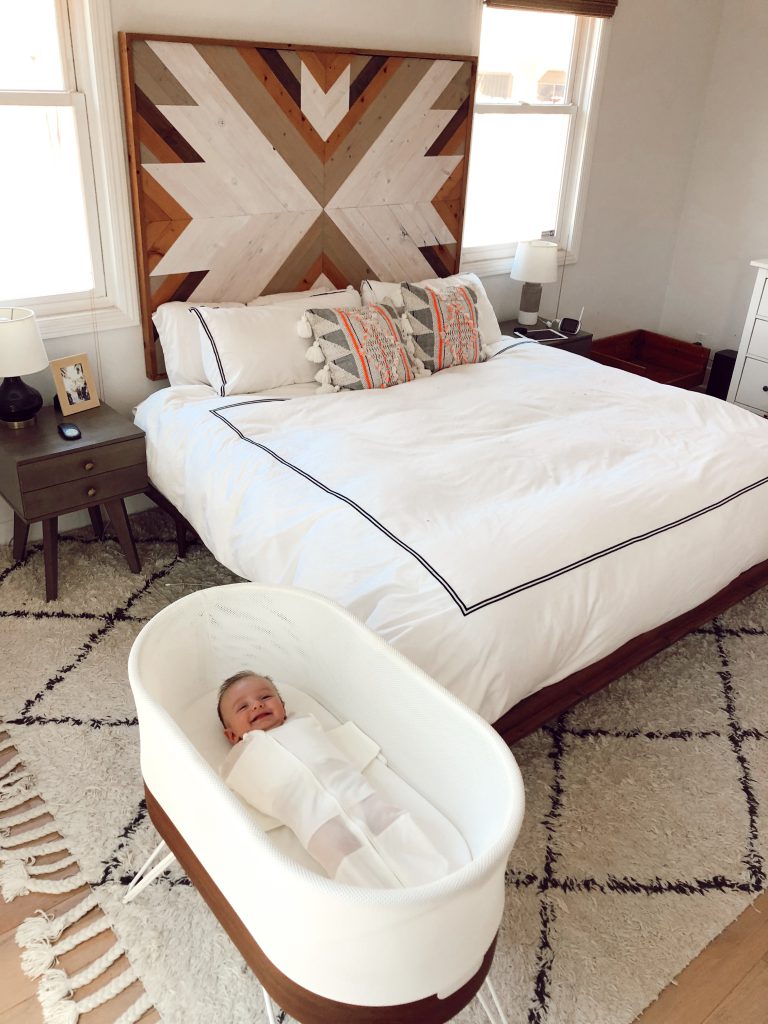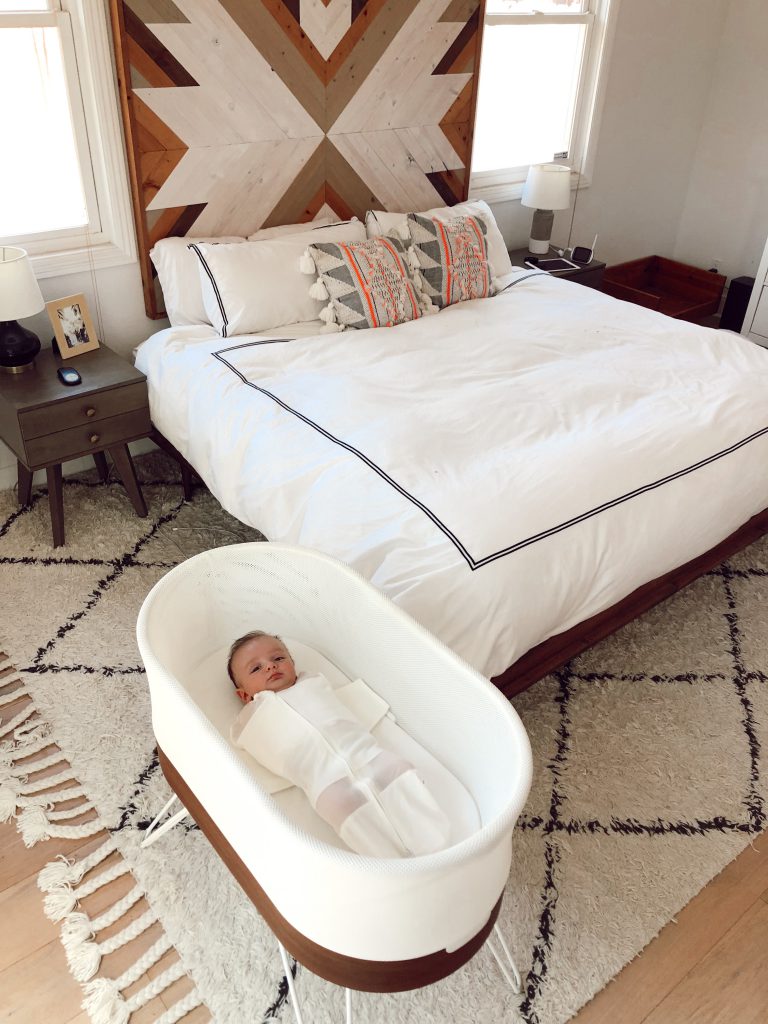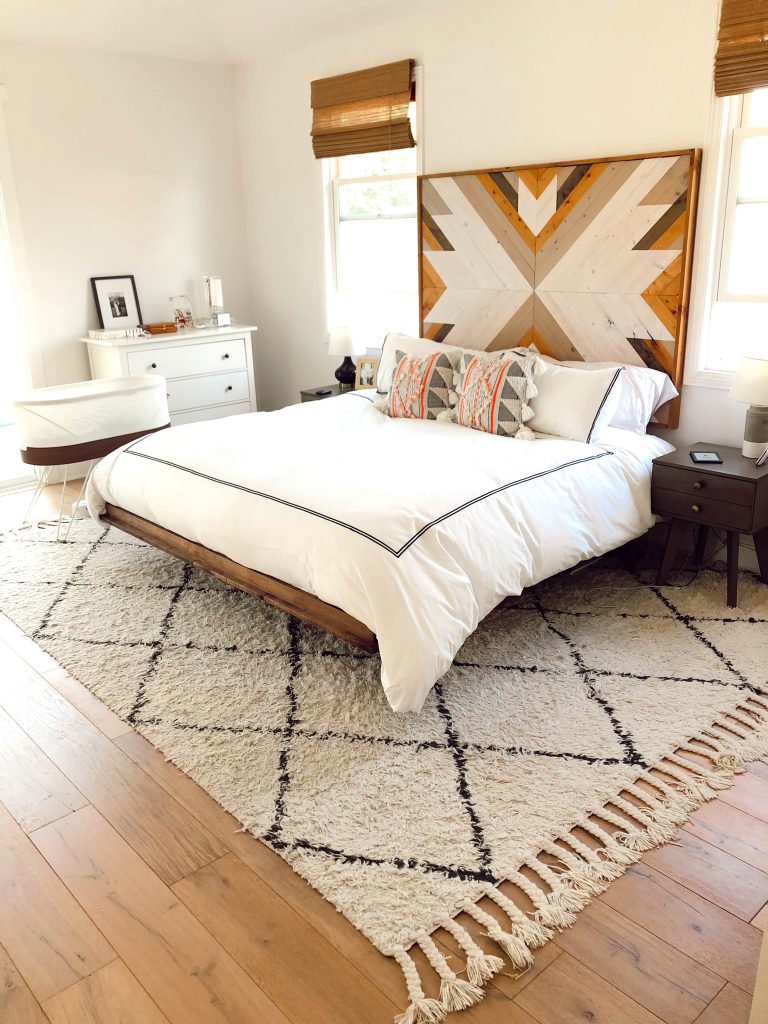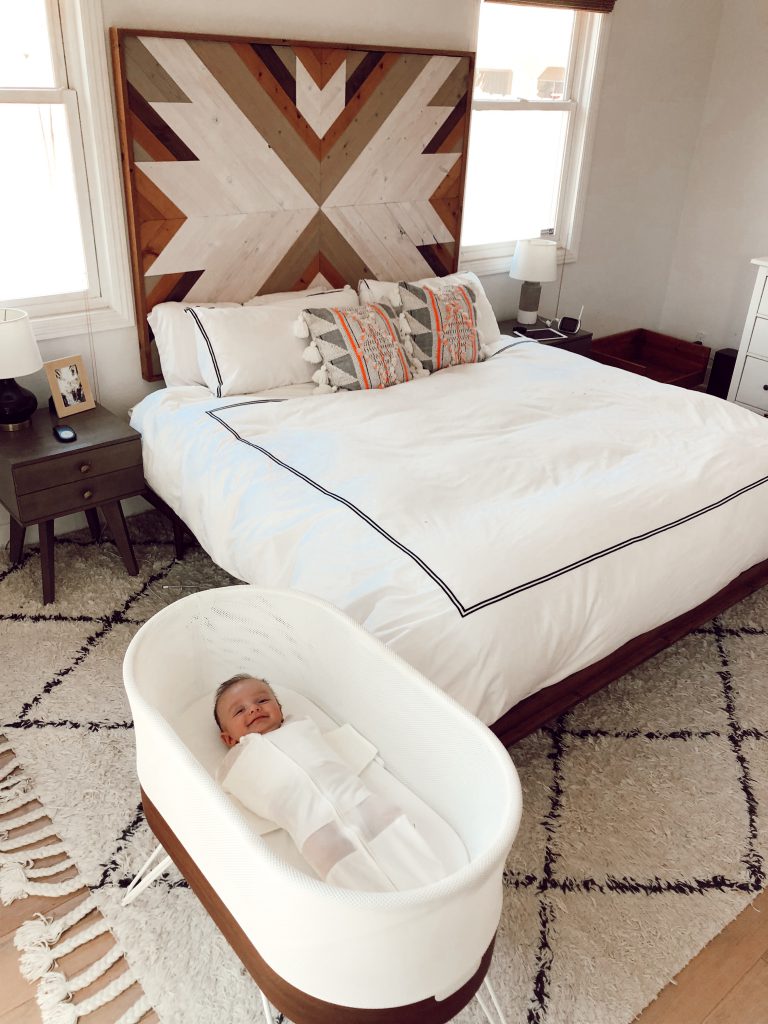 You can purchase the SNOO here.
Please let me know if you have any questions about the SNOO – I'm more than happy to answer!