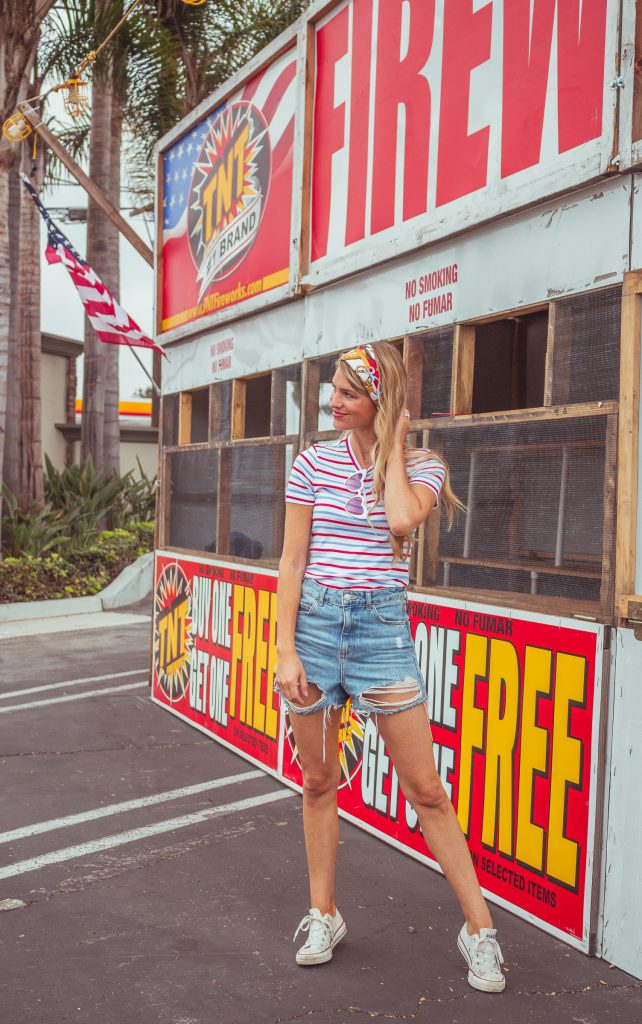 tee, vintage scarf (similar), sunglasses, cutoffs, shoes
A t-shirt and cutoffs, such an original outfit right? But this is another 4th of July outfit idea and something I would totally wear for the holiday. I'm all about comfort for summer and seriously have been living in these cutoffs (you're probably so over them at this point). I found this tee last time I was at the mall and knew it would be great for the 4th and just summer in general.
I know it's just Thursday but I'm already on weekend mode. #checkedout We are heading out to Palm Springs with friends for the weekend tomorrow and I'm looking forward to floating in the pool in the desert heat. It's also Crosby's first time in Palm Springs in the summer… so that will be fun.
I bought her a couple pairs of these flip flops and she's still a little unsure of them. It's so cute watching her try to walk in flip flops. I think she'll like playing in the pool and napping in the AC as much as possible. Crossing my fingers that she sleeps well, so far she's been great on trips but you really never know. We're also holding on to two naps still. I would like to keep that up as long as possible!
I'm packing a bunch of colorful swimsuits, coverups and the cutest rainbow floating daybed. I found a little rainbow float for Crosby that matches as well as a rainbow floating bar… all essentials for a desert trip.
tee, vintage scarf (similar), sunglasses, cutoffs, shoes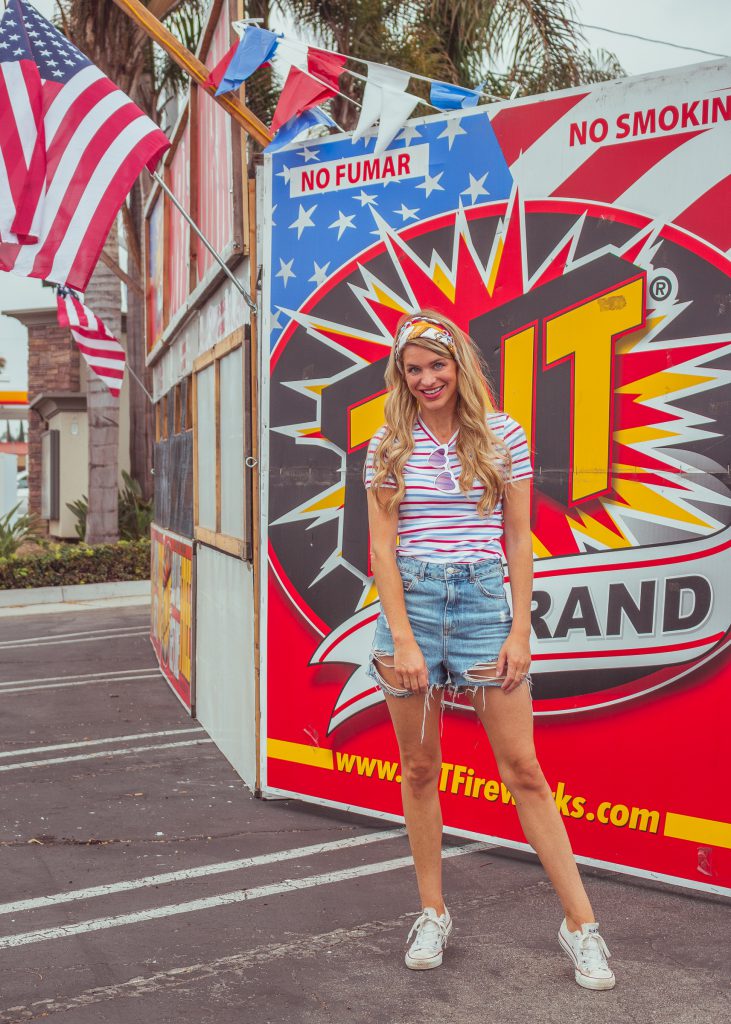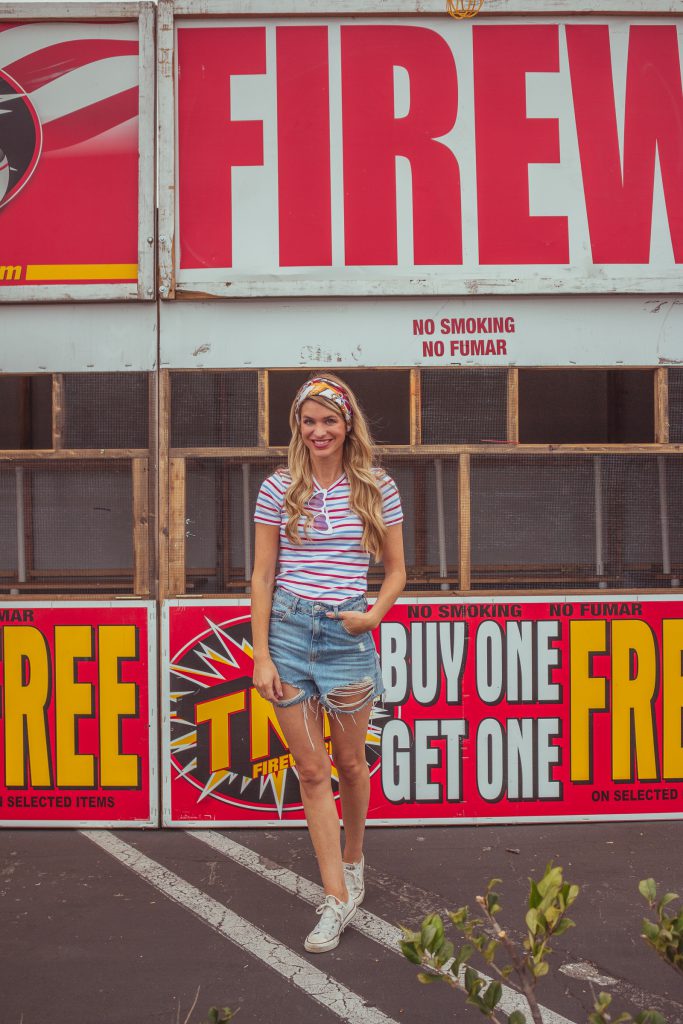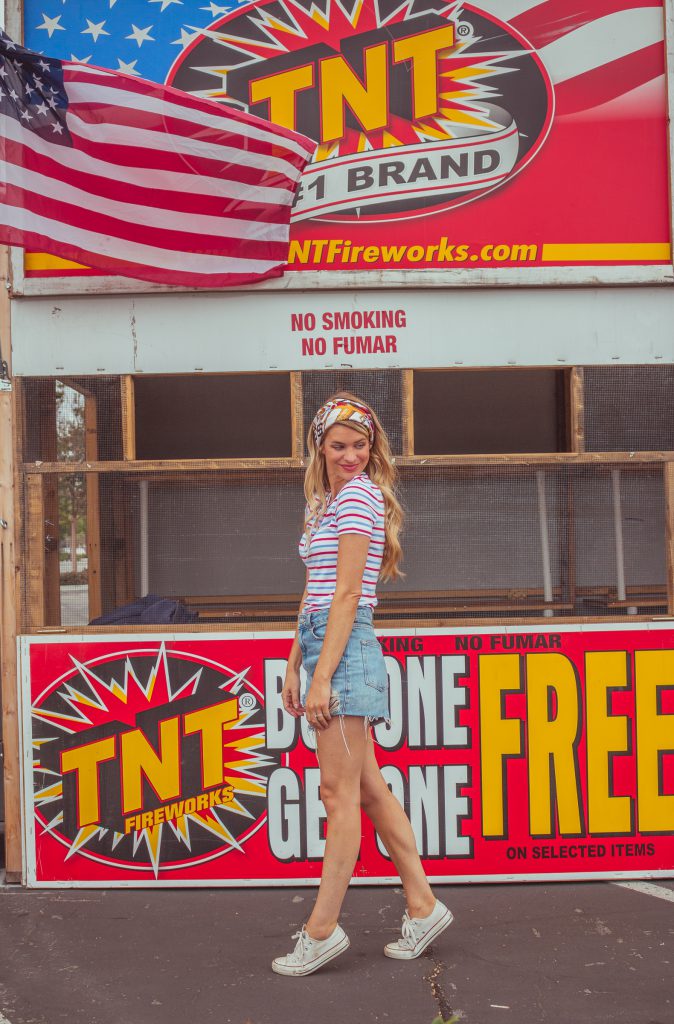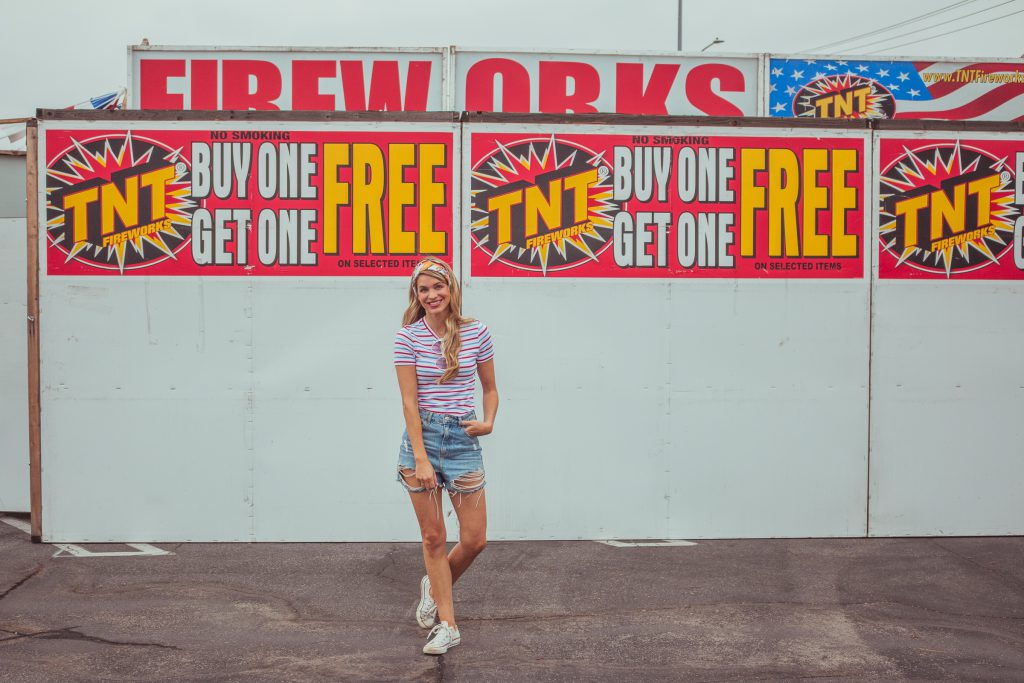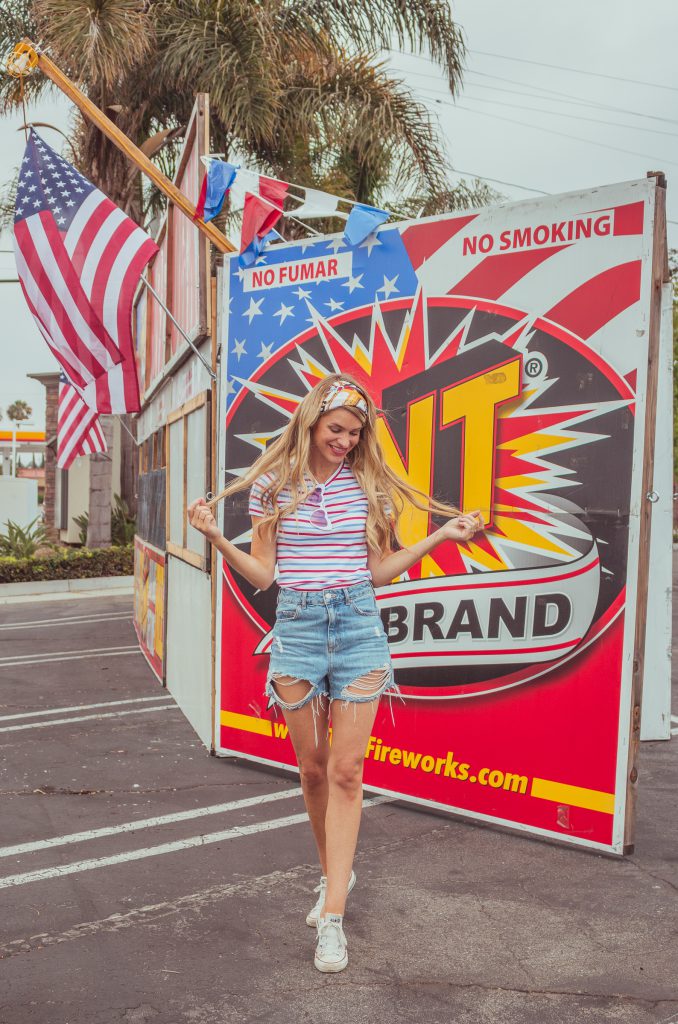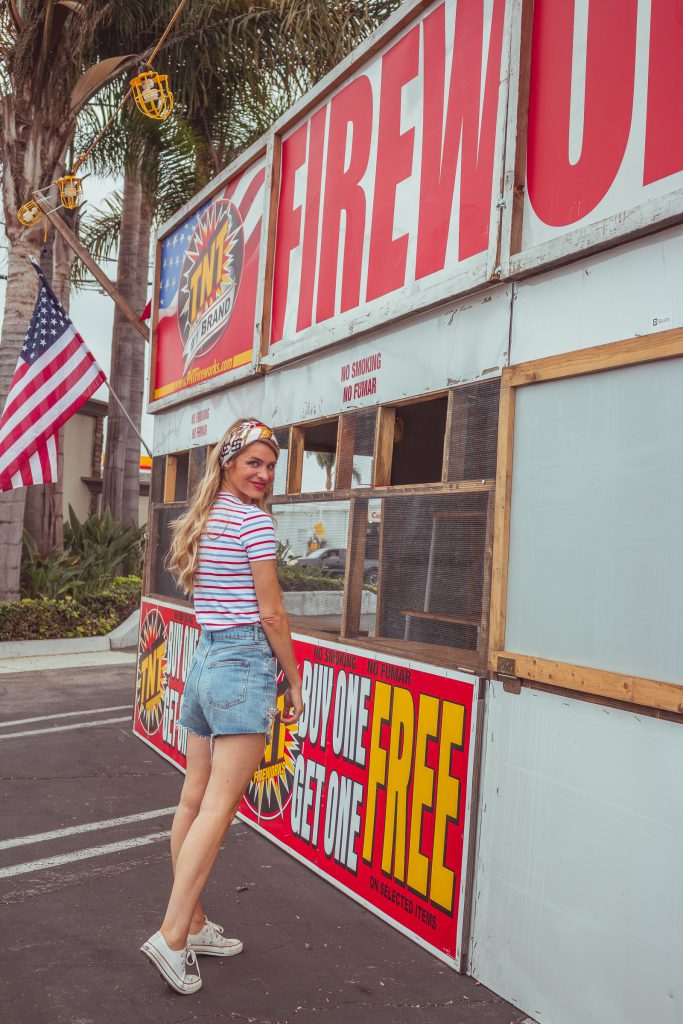 Hope you have a great weekend! Thank you so much for stopping by!