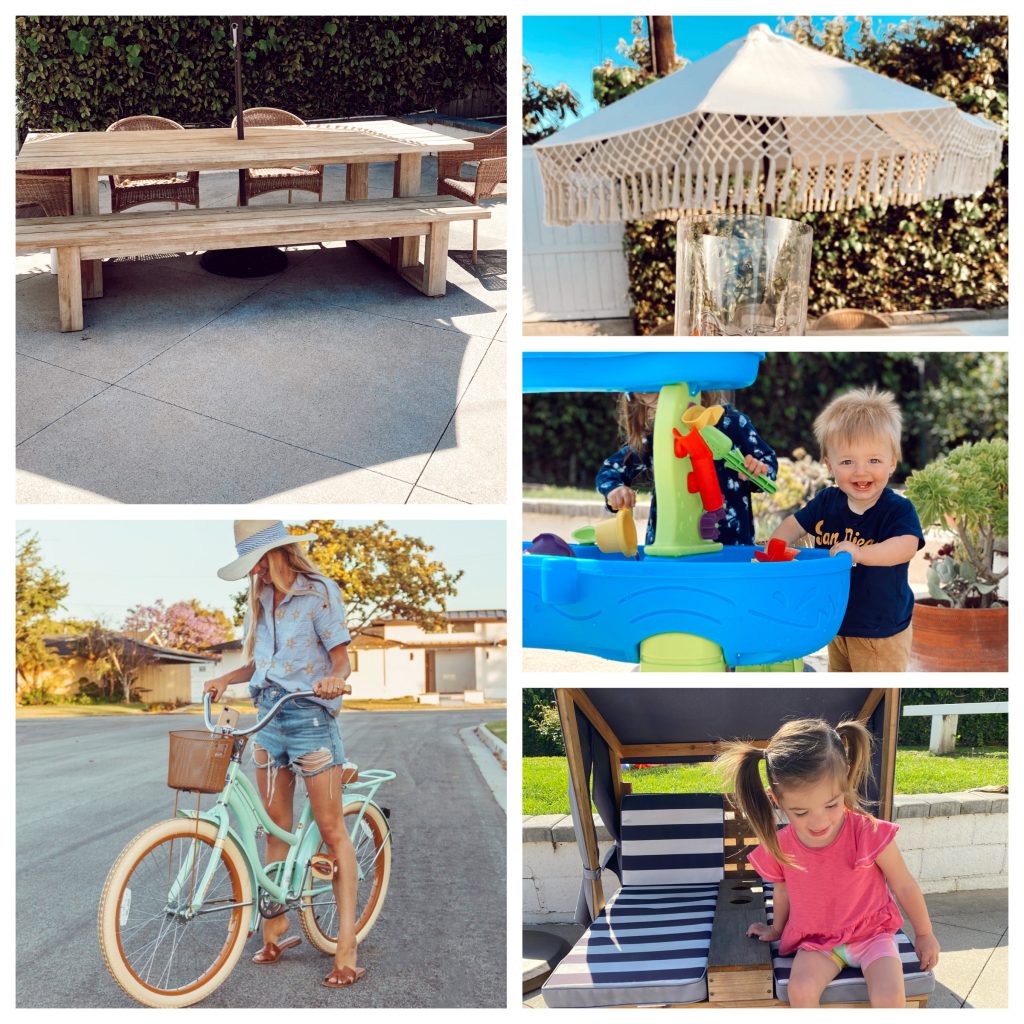 Woah, hello May! I'm not sure how it's possible but April went by both at lightening speed and a snails pace. The first half of the month we had cold weather and rain, but the second has been filled with sunny days and the best weather. That probably has something to do with it. My April best sellers will give you an idea of what everyone has been up to…. spending all their time at home.
Outdoor table – we purchased this last year during a big Memorial Day sale and have loved it ever since. World Market has had a major sale on all outdoor furniture for the past month and it's still happening.
Beach Cruiser – probably the cutest adult bike I've ever seen. It's a lot more of a production riding bikes with kids so I don't get out on this enough. But I really love it and wish I was able to ride more.
*my exact color is out of stock but I love it in yellow and this light blue is really pretty too.
Macrame umbrella – another World Market item. This always sells out really fast but they keep brining it back. If you want it and it says sold out you can enter your email for a restock notification.
Water table – we got this for Wilder for his birthday, but I knew both kids would love it. They spend so much time playing with it, splashing, making rain showers, scooping, etc. Such a great toddler activity.
Kid's double lounge chair – this is seriously so cute, I wish it was available in adult sizes. We've had it for three years now and it's held up pretty well over time. I love it, the kids love it, Mackie loves it. It also comes in a neutral tan color that I might like more.
*this was so popular I can't find it in stock anywhere.
As always, thank you so much for reading and following. I hope you're staying safe and sane at home right now!