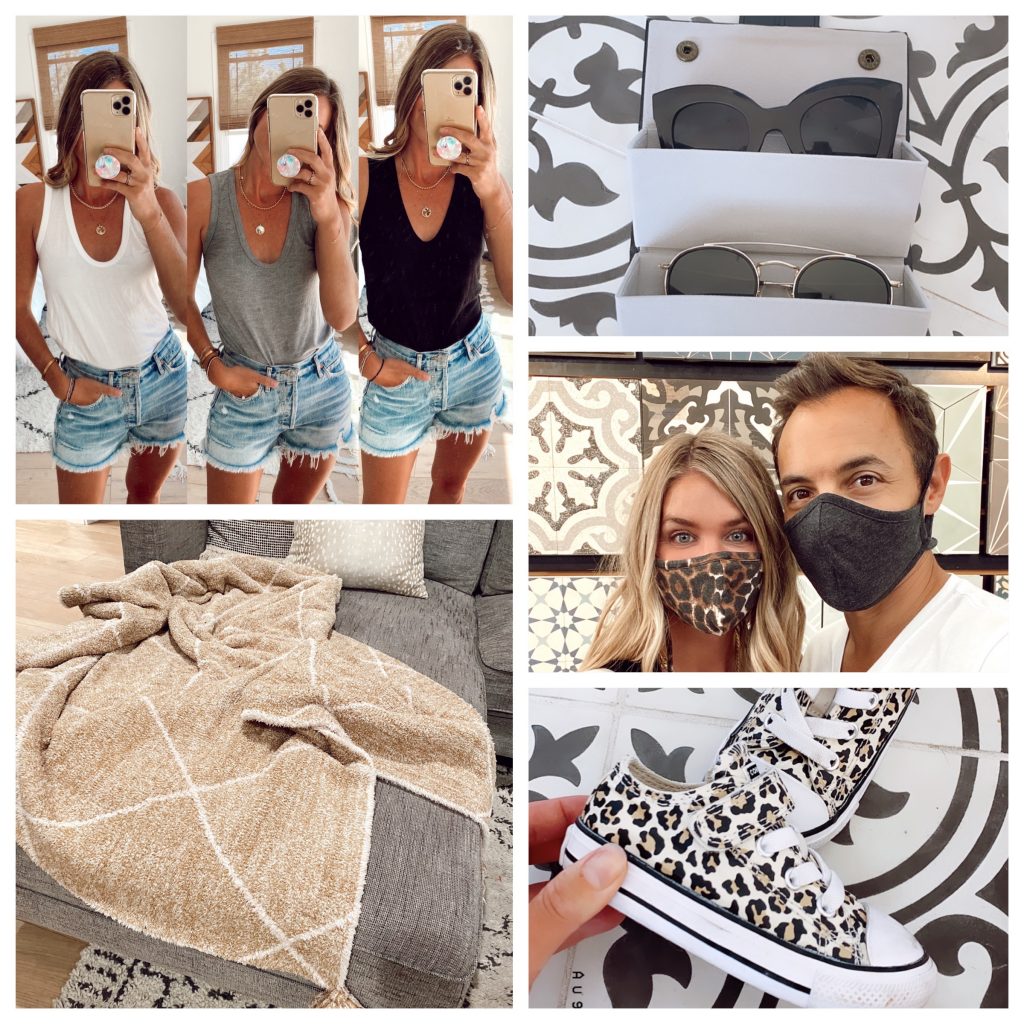 Hello September! I read a funny meme the other day that said, "I can't believe it's already September. Wasn't it just March 15 years ago?" Pretty much sums up 2020 so far. Somehow the months are speeding by but the days can feel so long. Today I'm sharing my top 5 best sellers from August.
U-Neck Tank – for the 4th month in a row this is my top seller. I don't even need to say anything more about it at this point. It sells out often but they seem to keep re-stocking it. I picked up a few back ups last month so I don't have to worry about wearing them out… I still wear them several times a week.
Barefoot Dreams Blanket – I picked this up in the Nordstrom Anniversary sale and love the neutral colors and subtle design. It's no longer on sale, but here are some similar options; here, here and here.
Sunglasses Case – I got this case at the end of last year thinking it would be great for travel in 2020. HA! Although I haven't really used it that way I will say it's still a great way to store 5 pairs of sunglasses. It rolls up to a pretty compact size if you are wanting it for travel.
4 Pack of Cotton Adjustable Masks – this has got to be the most 2020 item to make my monthly best sellers. I got these early last month and they quickly became my favorite masks. They're breathable, adjustable, and all around comfortable. Jeff wears them too!
Toddler Leopard Sneakers – I got these for Crosby last fall but they were recently re-stocked (also available for little kids). They're super comfortable and go with so much. Luckily they still fit her and she'll be wearing them all fall!
Hope you're having a great week – thank you so much for reading and following!