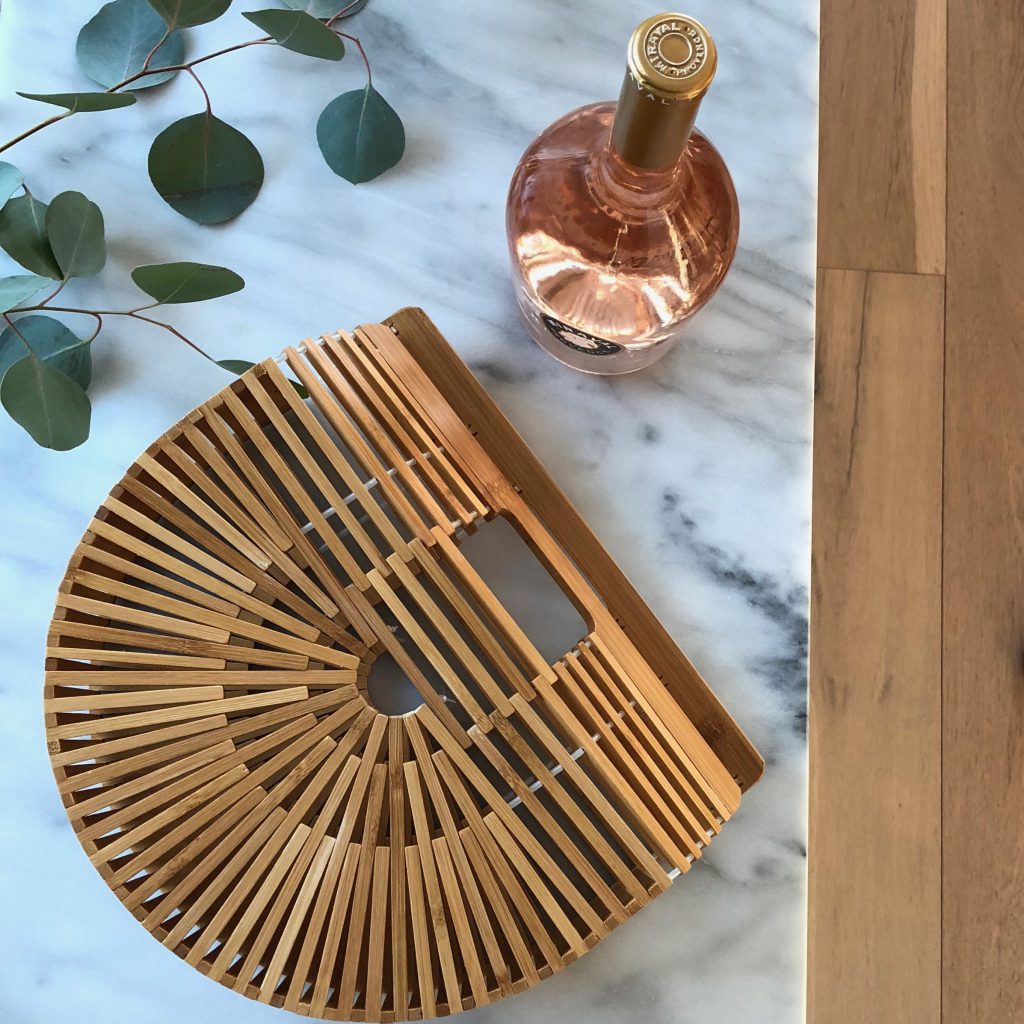 If there was a bag of the summer last year it was this one. It was everywhere. I'll admit, at first that turned me away from it but the more I continued seeing it, the more I wanted it. I held out last summer thinking maybe it was just a fad that would disappear… but they're back in a major way.
Last week I was browsing online and ended up on Amazon. One thing lead to another and the next thing I knew I was staring at this bamboo bag. It's over $100 less than the OG and comes in two sizes. I ended up with the small which is plenty big. I can fit my phone, wallet, lipstick, keys, etc.
The $38 version is above and the $148 version is below

I mean….
Sometimes a dupe is a great way to test drive a more expensive trend. The original comes in two sizes too, but it also comes in more colors. And how fun is this updated circle version? I'm obsessed with the strap.
What do you think of this trend? Are you as into it as I am?