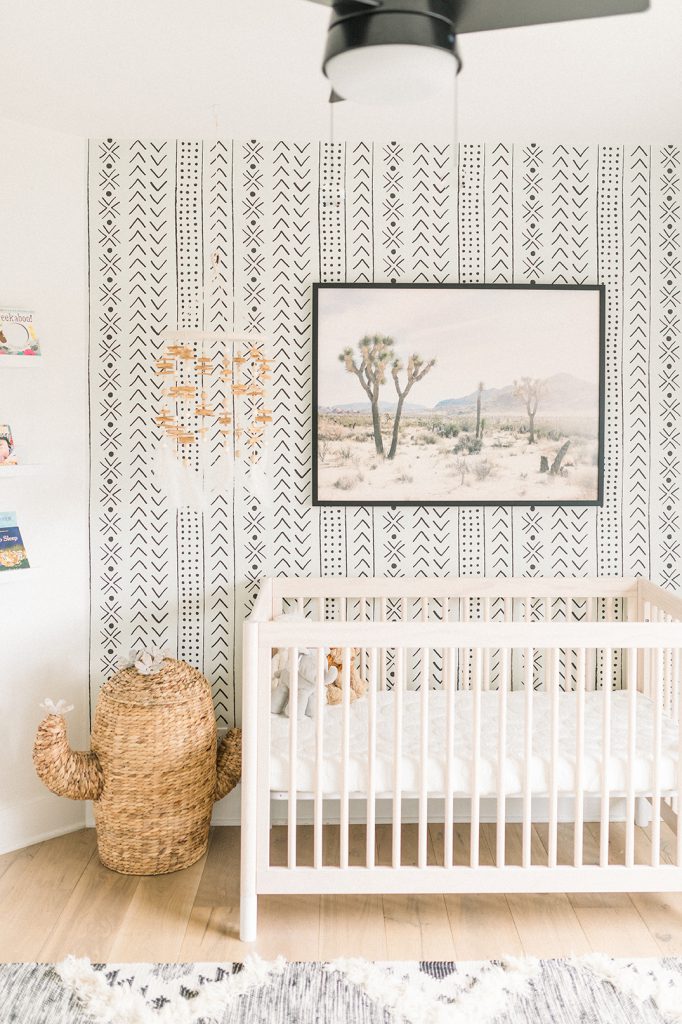 Today I'm sharing photos of Wilder's nursery. You may remember me talking about the whole process… we moved Crosby out of this room into her new room a couple months before Wilder was born so Wilder could be in the room closest to ours. It was such a fun room to put together, after we were done I told Jeff designing kids rooms was my favorite thing to do. We partnered with Minted for the wallpaper and wall art. I wasn't sure how I'd like the wallpaper but I am obsessed. It is such a fun statement and adds so much to the room. Everything else kind of just fell into place and I'm so happy with the way it came out. I'm also happy we were able to document the room and don't know if it will ever be this clean again! I linked as much as I could at the bottom of this post.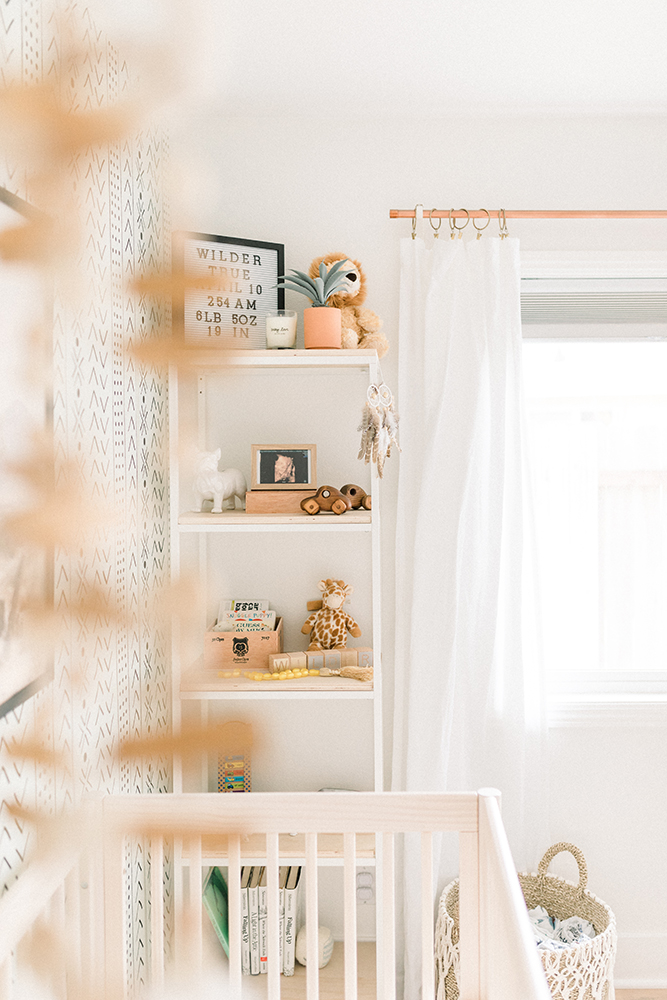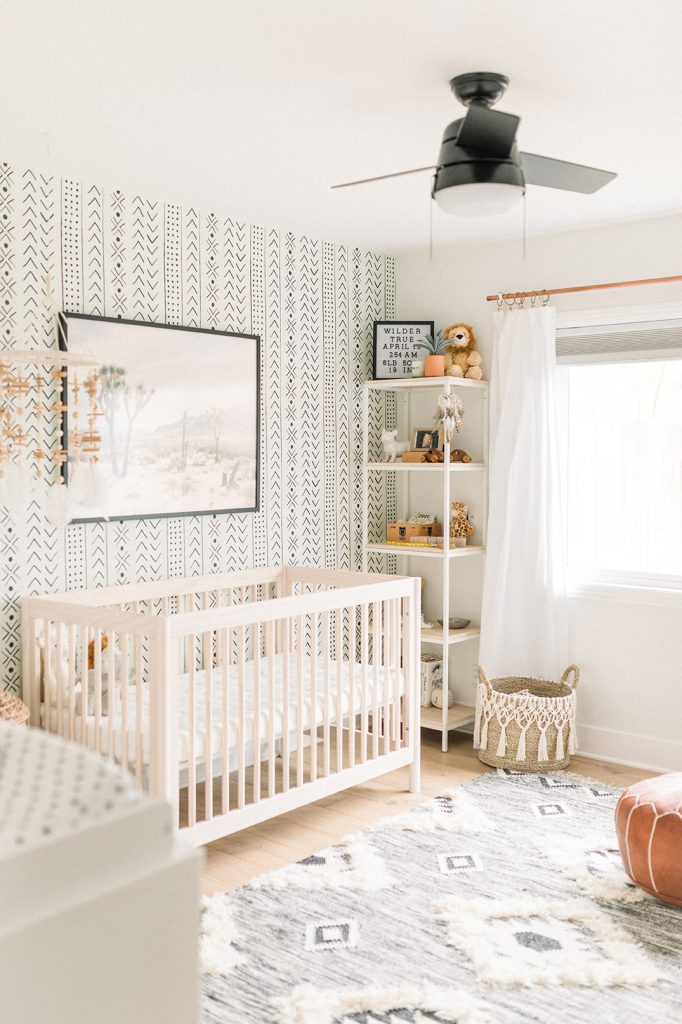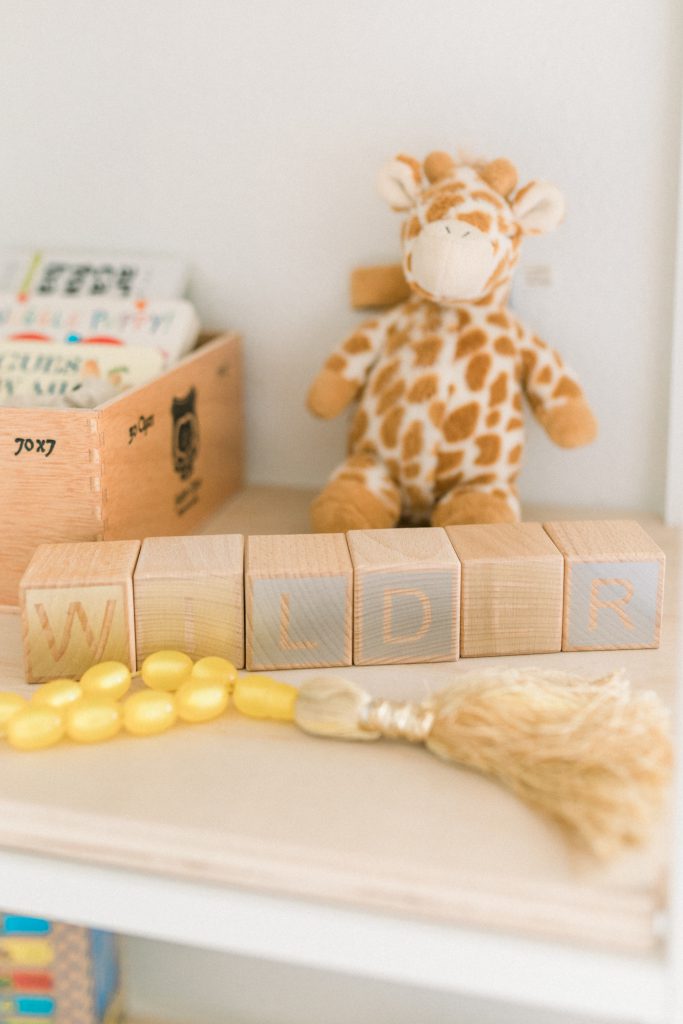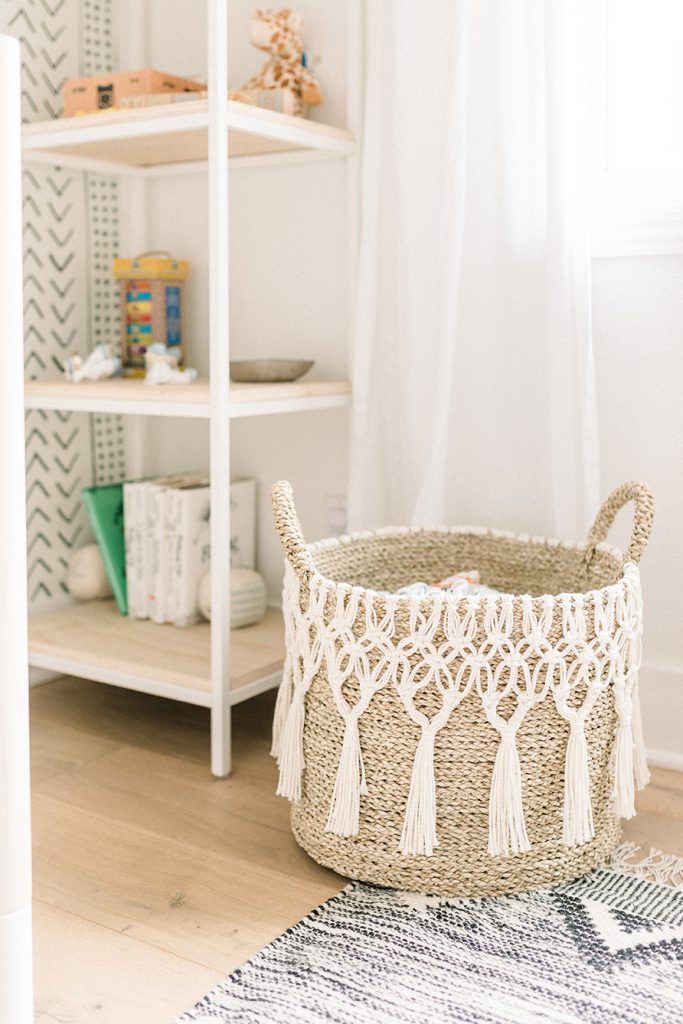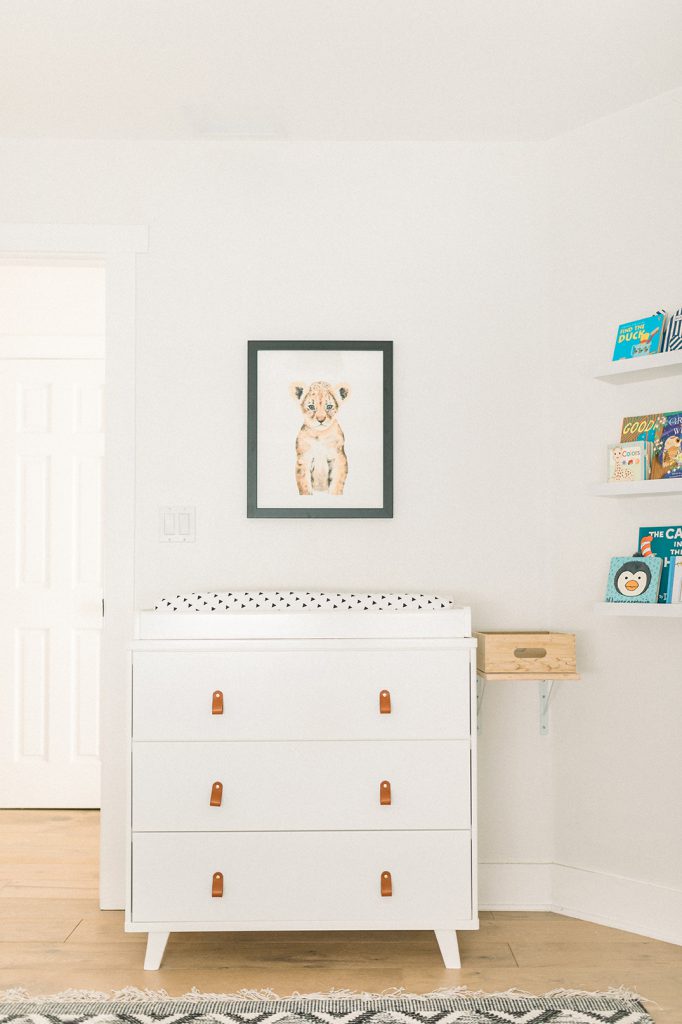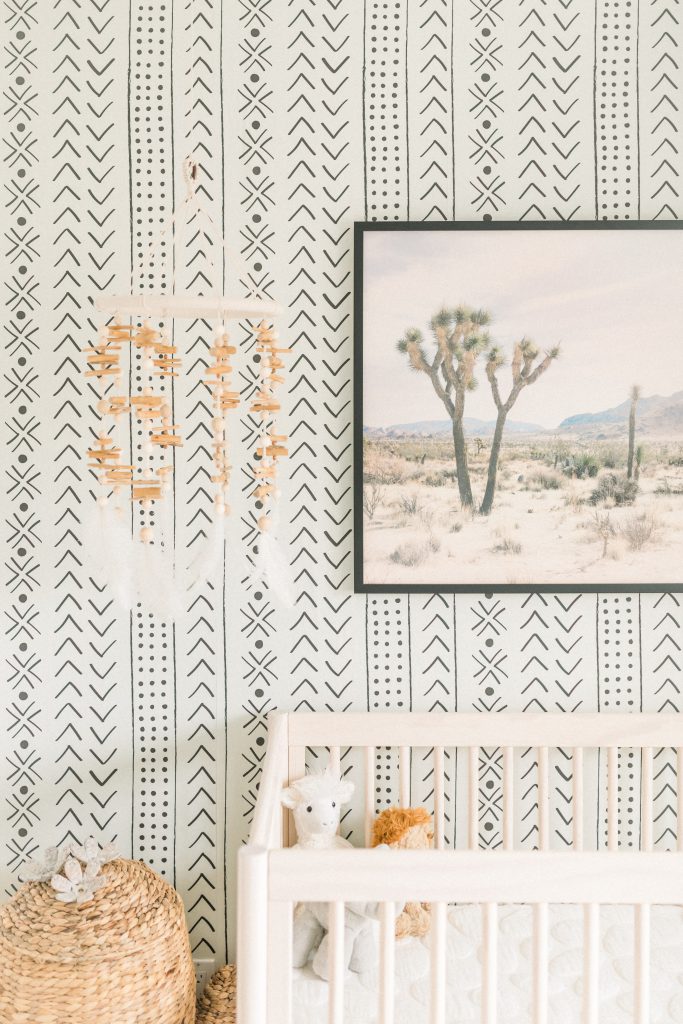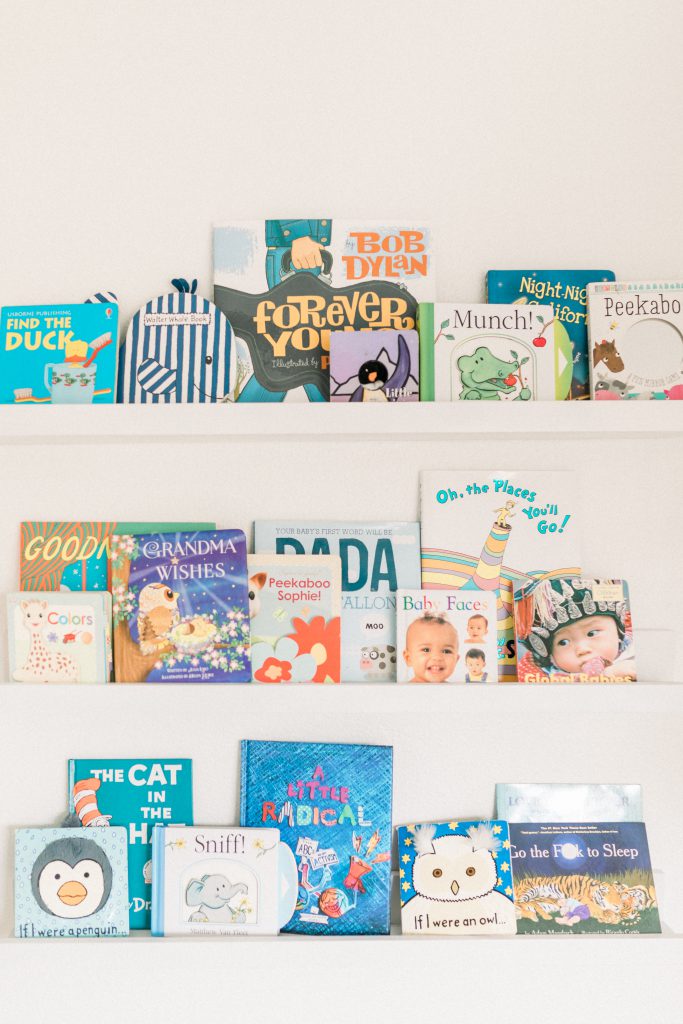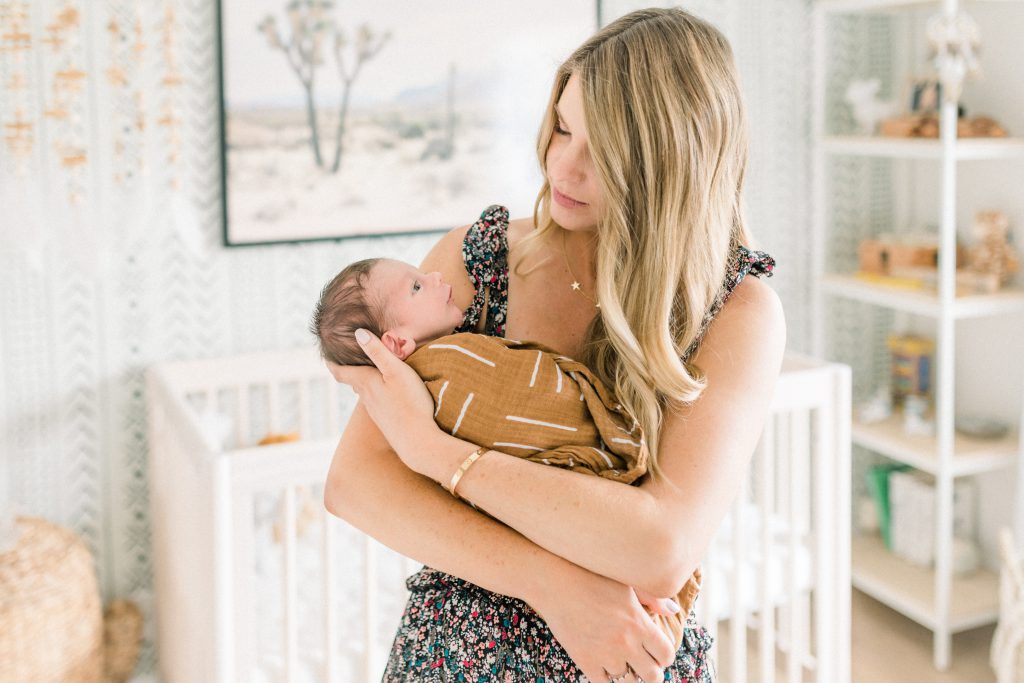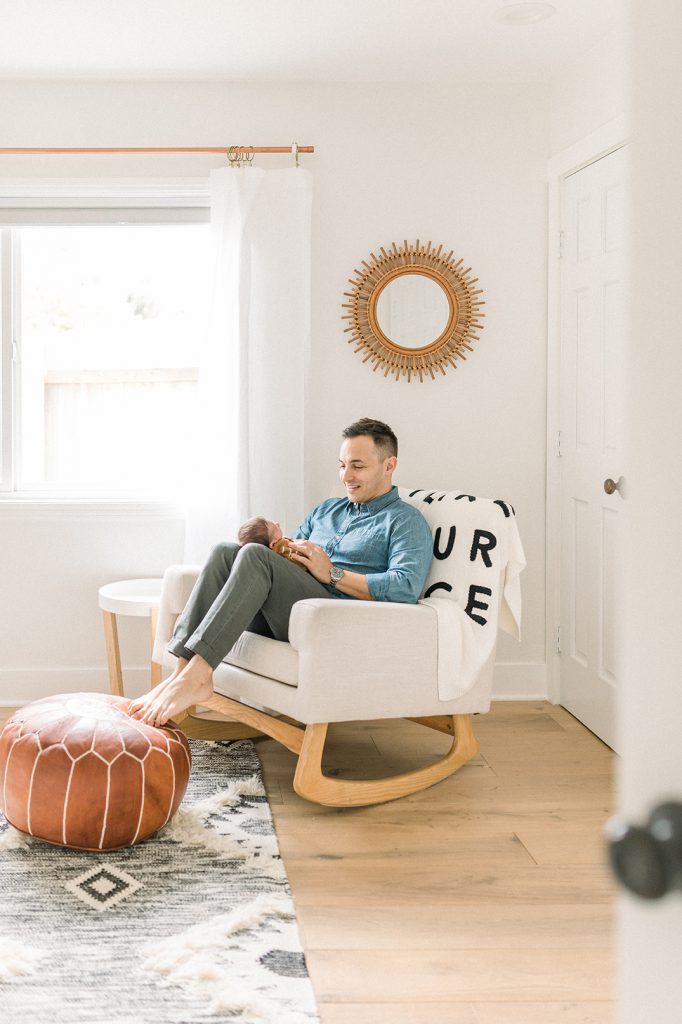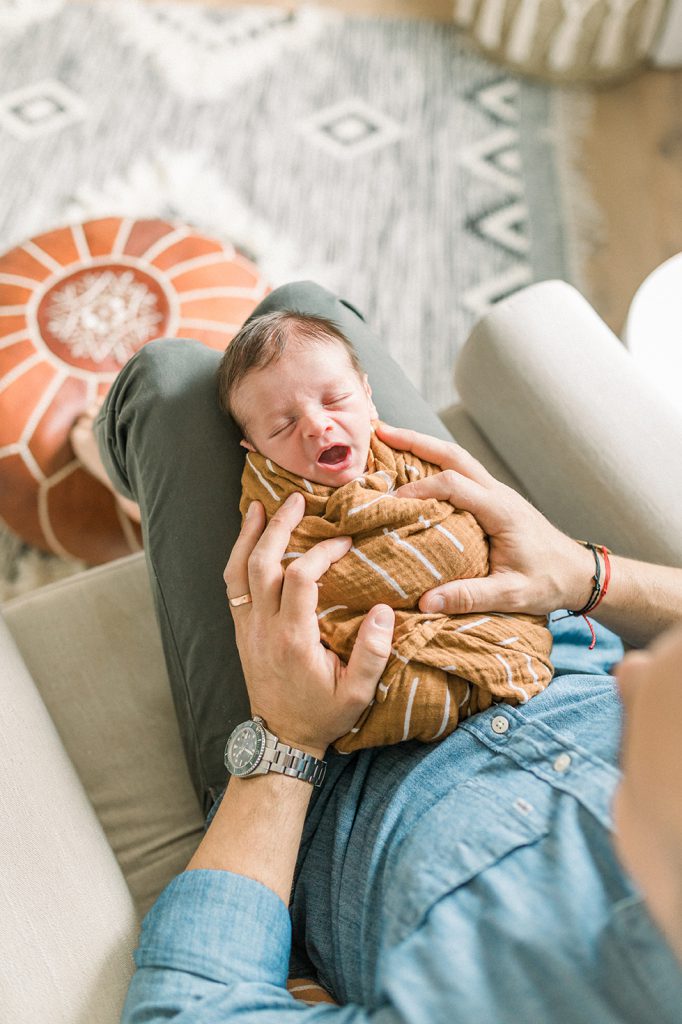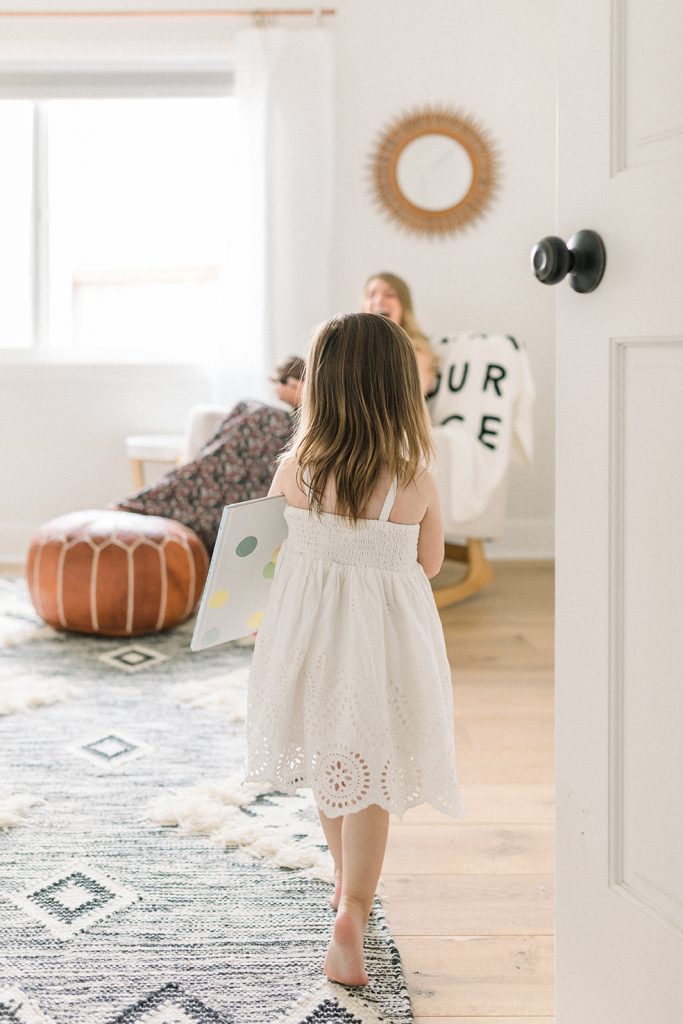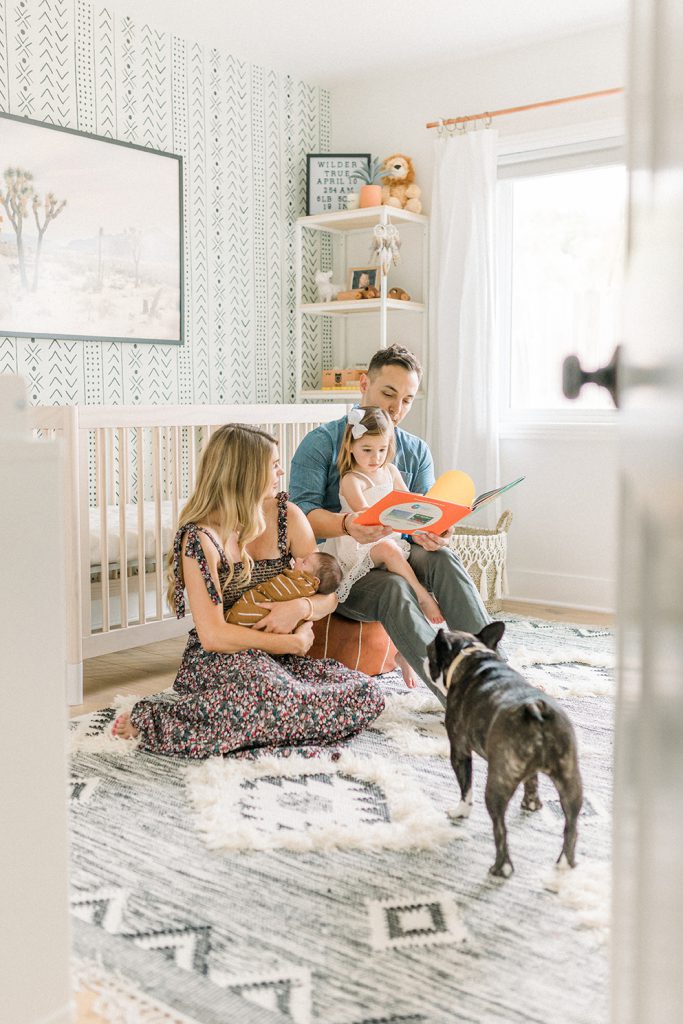 outfit details:
my dress is sold outthis oneis similar, Crosby's dress c/o, Jeff's shirt and pants, Wilder's swaddle
Room details:
Wallpaper c/o
Joshua Tree art over the crib c/o
Corner Shelf (we switched out the glass shelves for wooden ones Jeff built)
Cactus hamper is no longer available but I found this one that's similar (you could always remove the pink poms)
Macrame basket (no longer available but I found 2 similar options (hereandhere)
Hope you have a great weekend – thank you so much for reading and following.
Photos via Vanessa Lentine