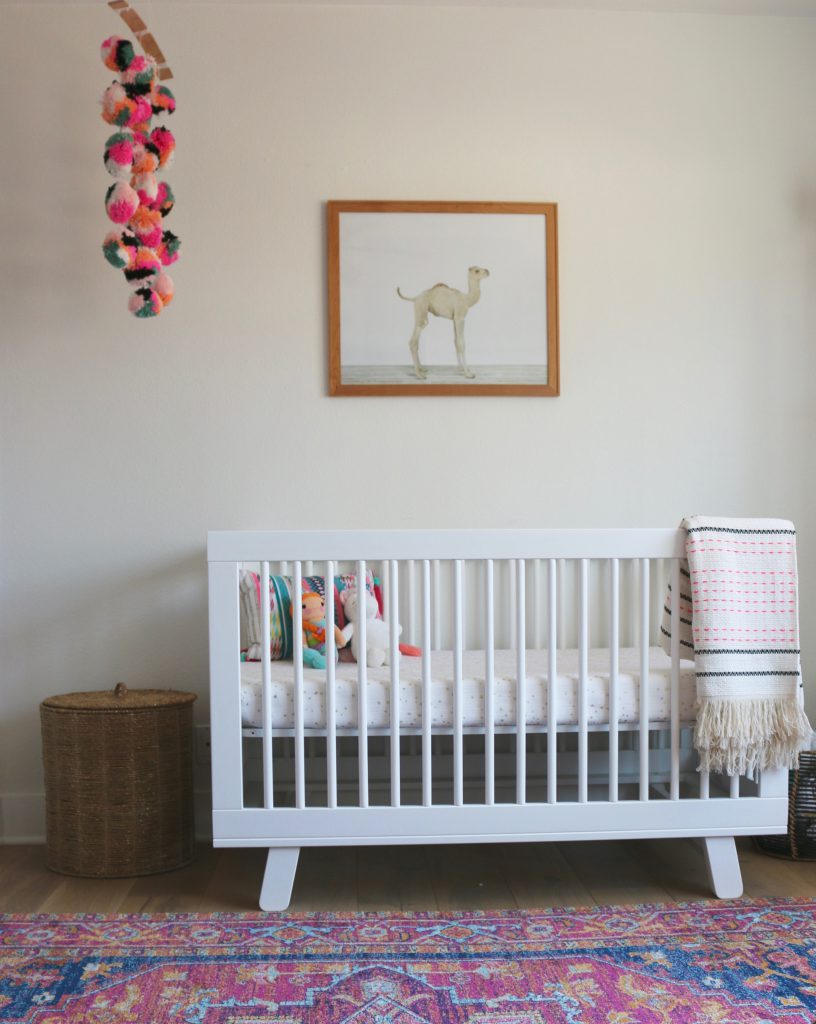 Finally!! I've been meaning to share a full nursery tour since Crosby was born almost 5 months ago but things happened and it kept getting pushed back. It was one of my favorite projects when I was pregnant and we are loving the way it turned out. Her room is by far my favorite in the house, I love how light and bright it is.
It's funny, one of the questions I was asked the most when I was pregnant was what is the theme of her nursery? I never really had a clear theme, but was always going for a boho vibe. This rug was the first thing I bought and I built from there. I love doing a bold rug with softer items, it keeps it from being too busy while still being fun.
I want to share this in case anyone else is in the same boat. Changing pad covers were so hard for me to find. We had one that we liked and were always having to wash it. Recently, I looked at her basket full of swaddle blankets, grabbed one and tucked it over and around the changing pad. Such an easy solution and fun to change up with all the blankets we have!
Her nursery was such a labor of love to put together. Jeff built the floating bookshelves, shoe rack and bow rack (there's an identical hat rack on the other door). Our families and friends helped with items and we were lucky enough to work with some great brands who gifted us some big things.
I've included a full list of resources at the bottom. 🙂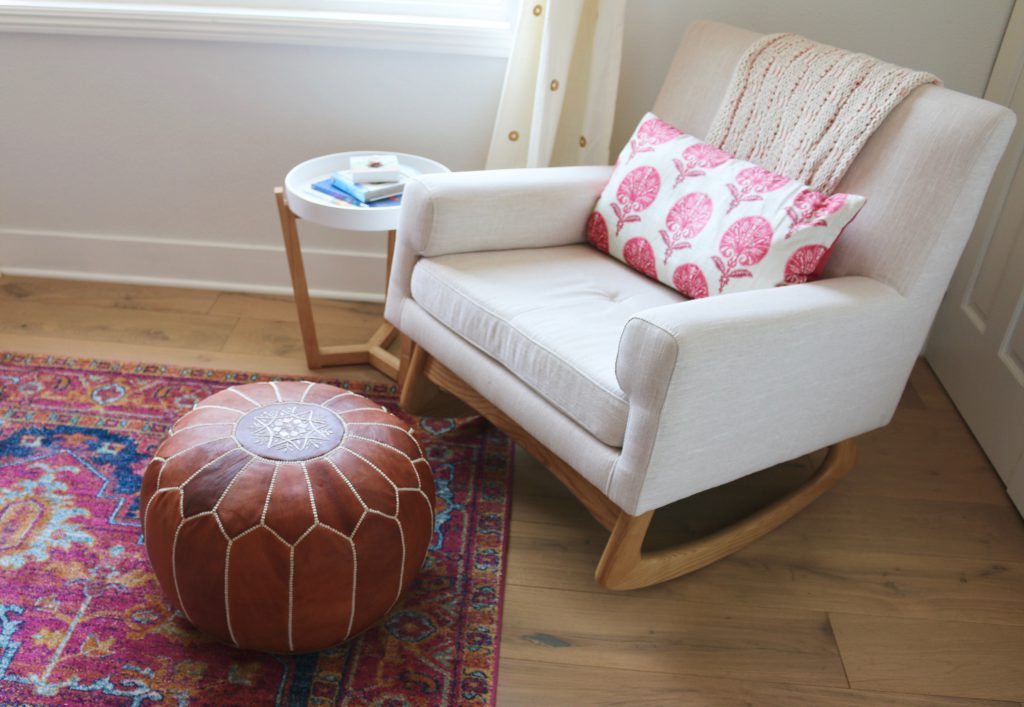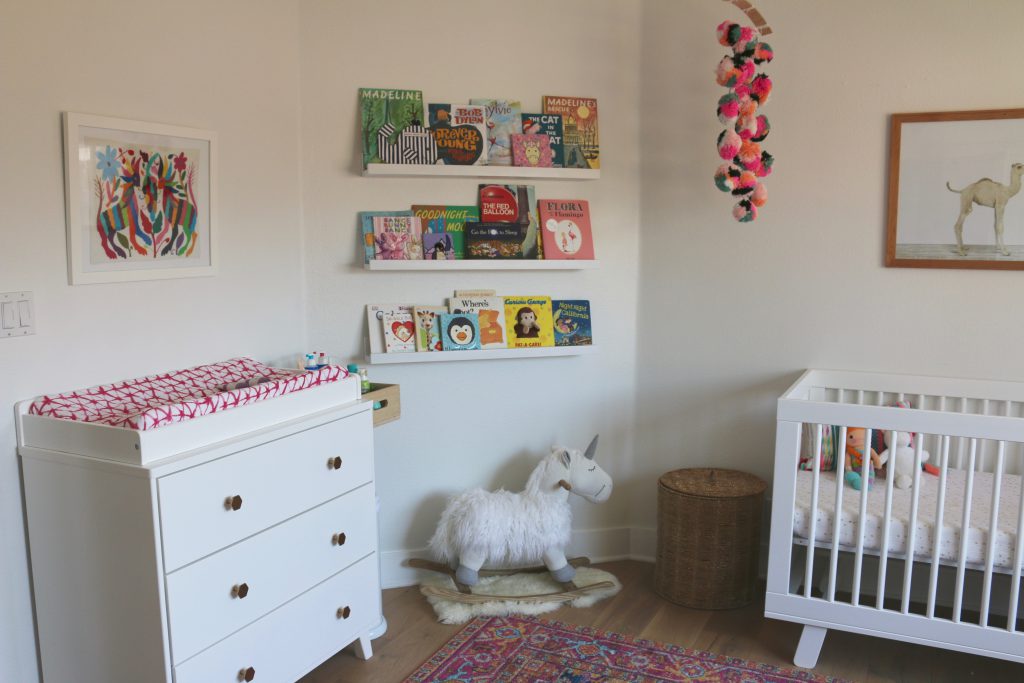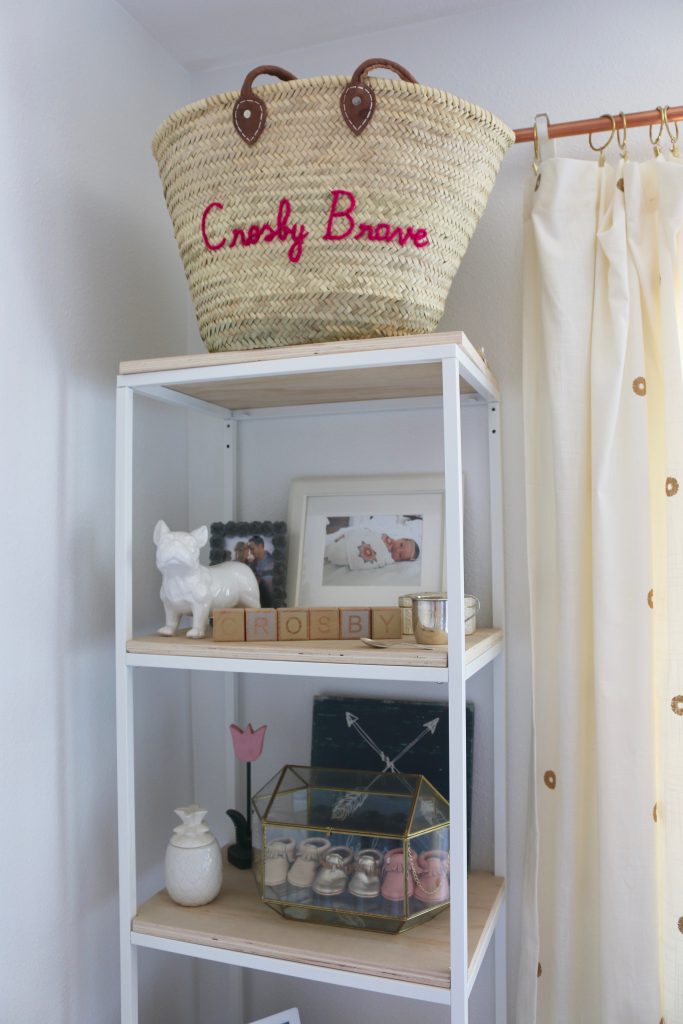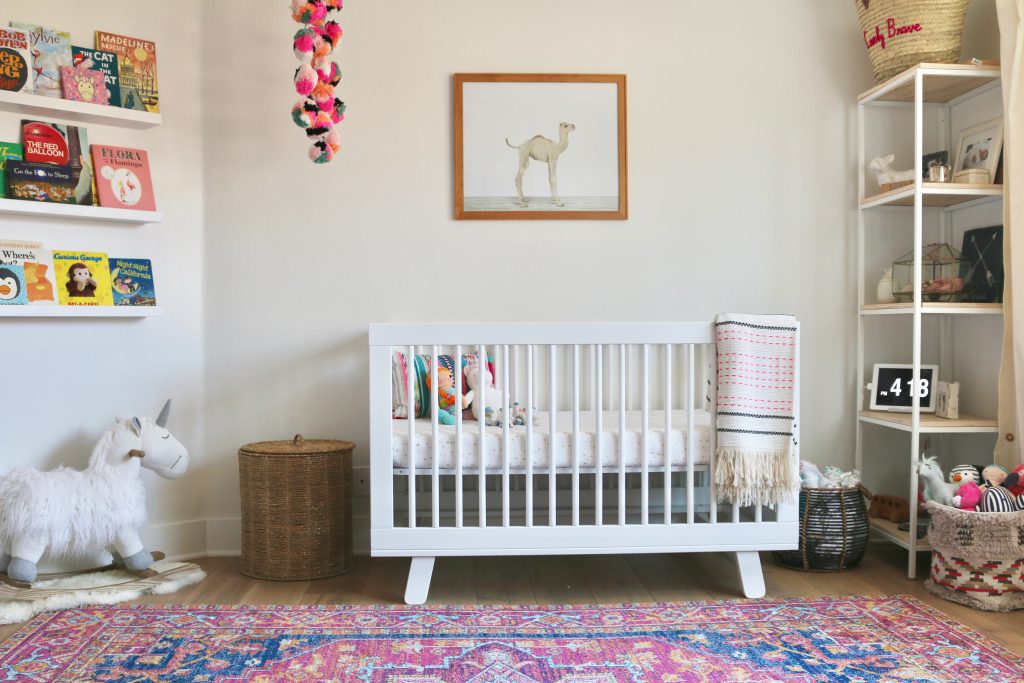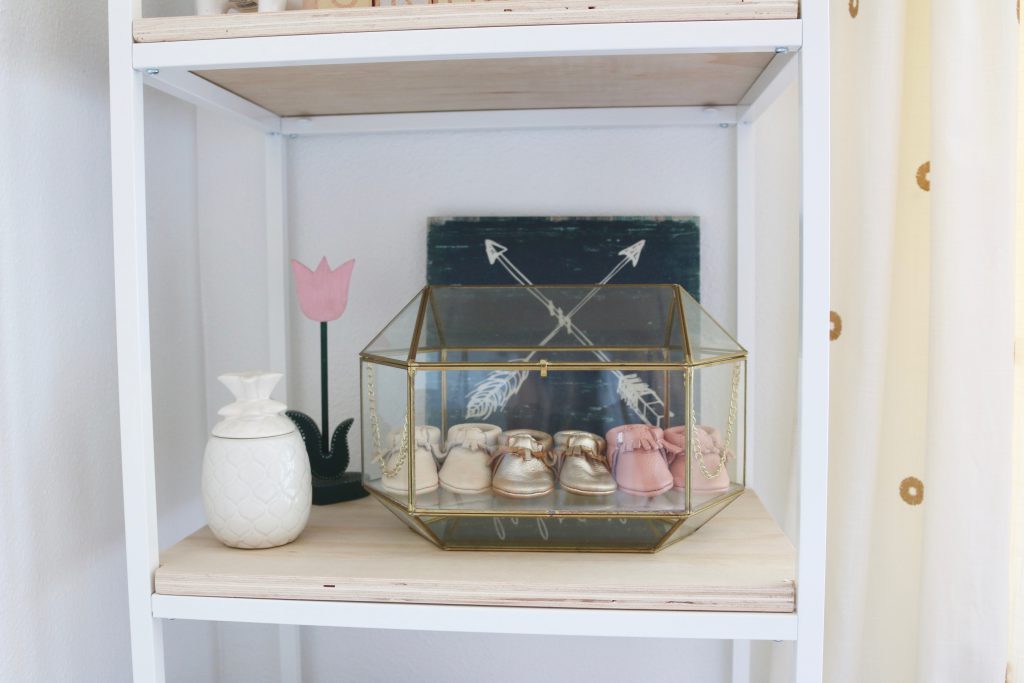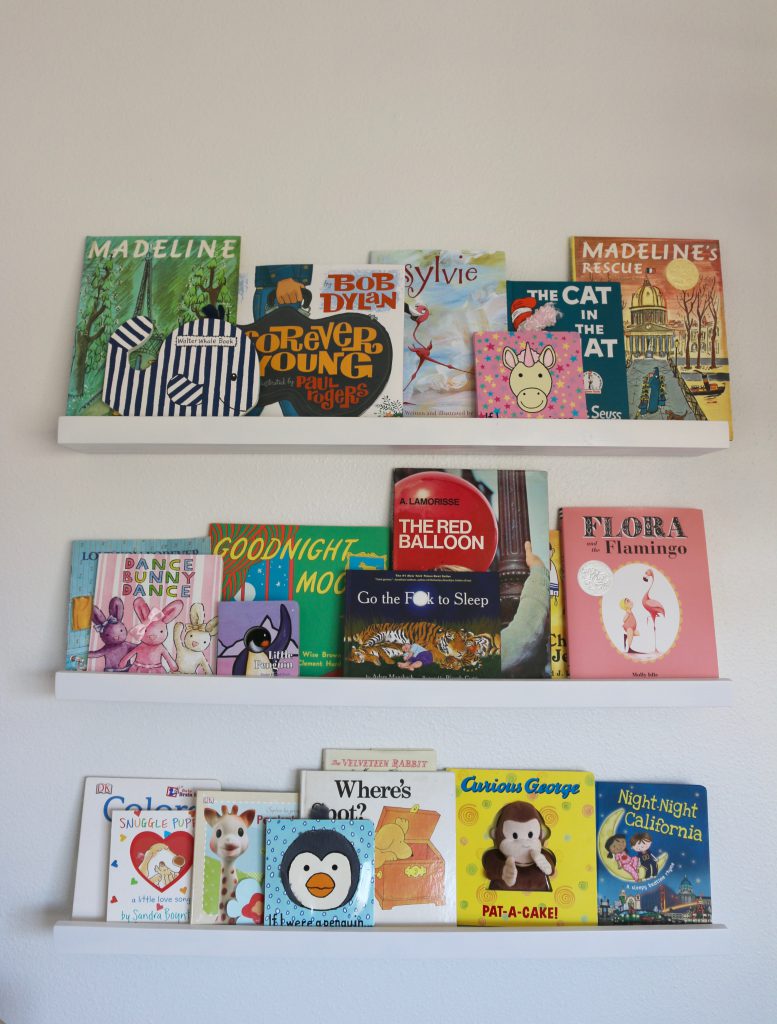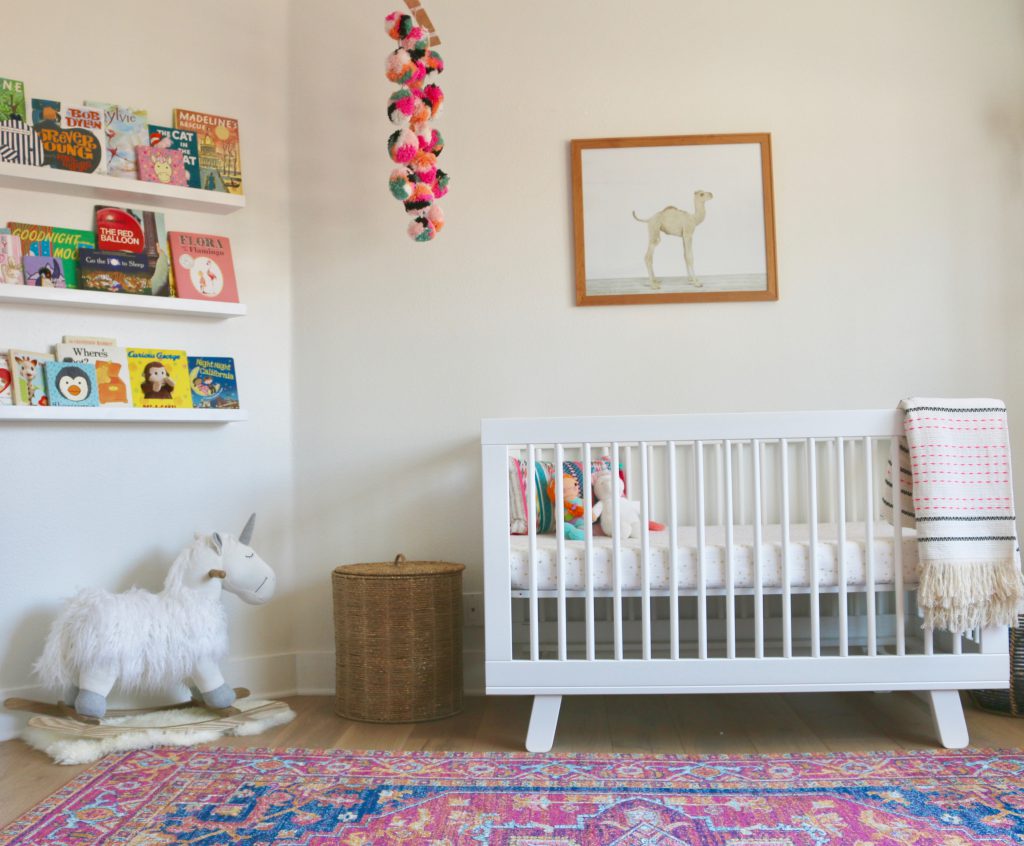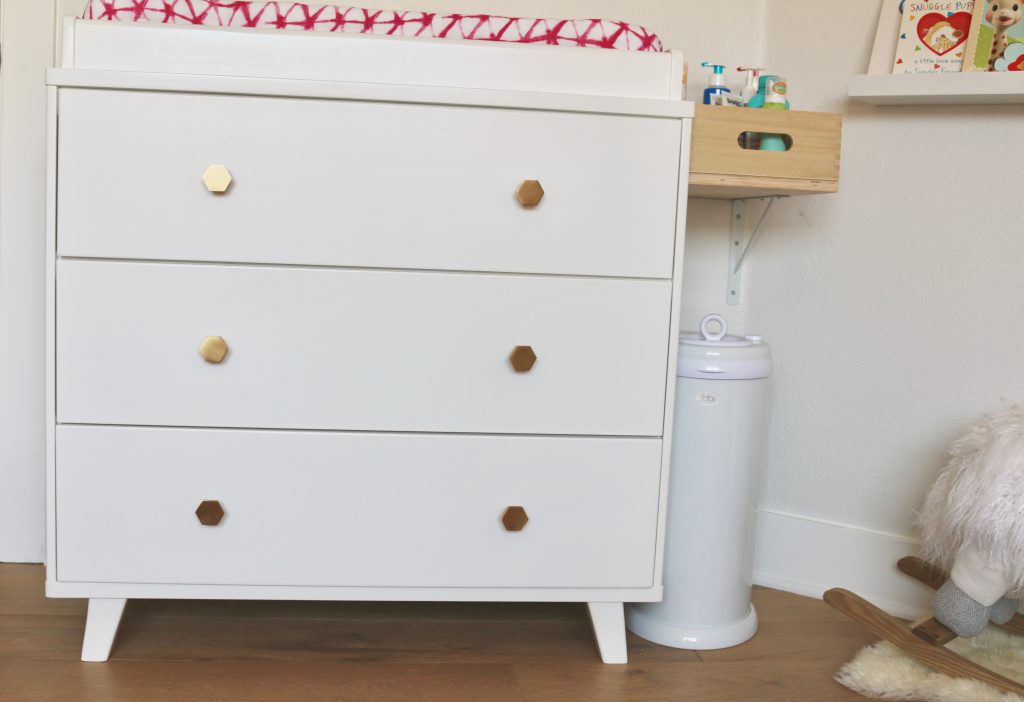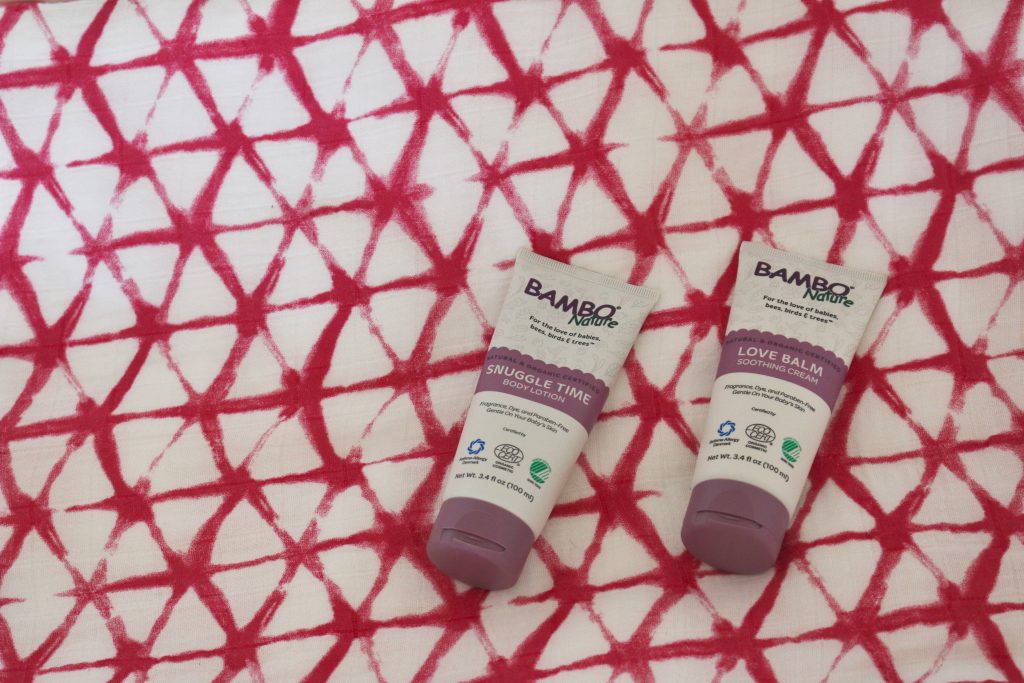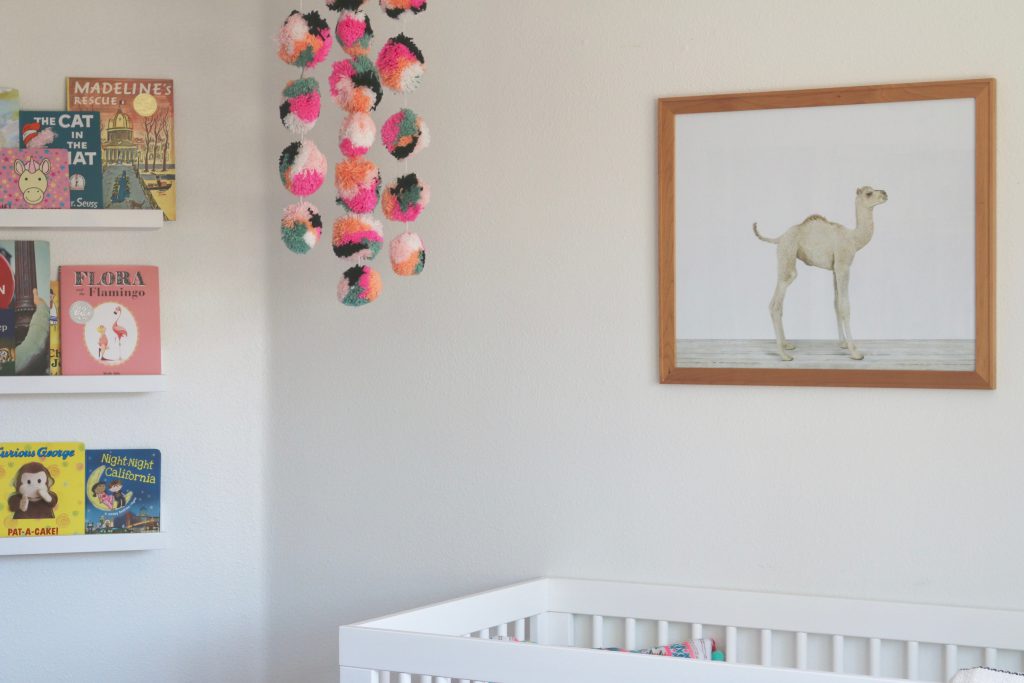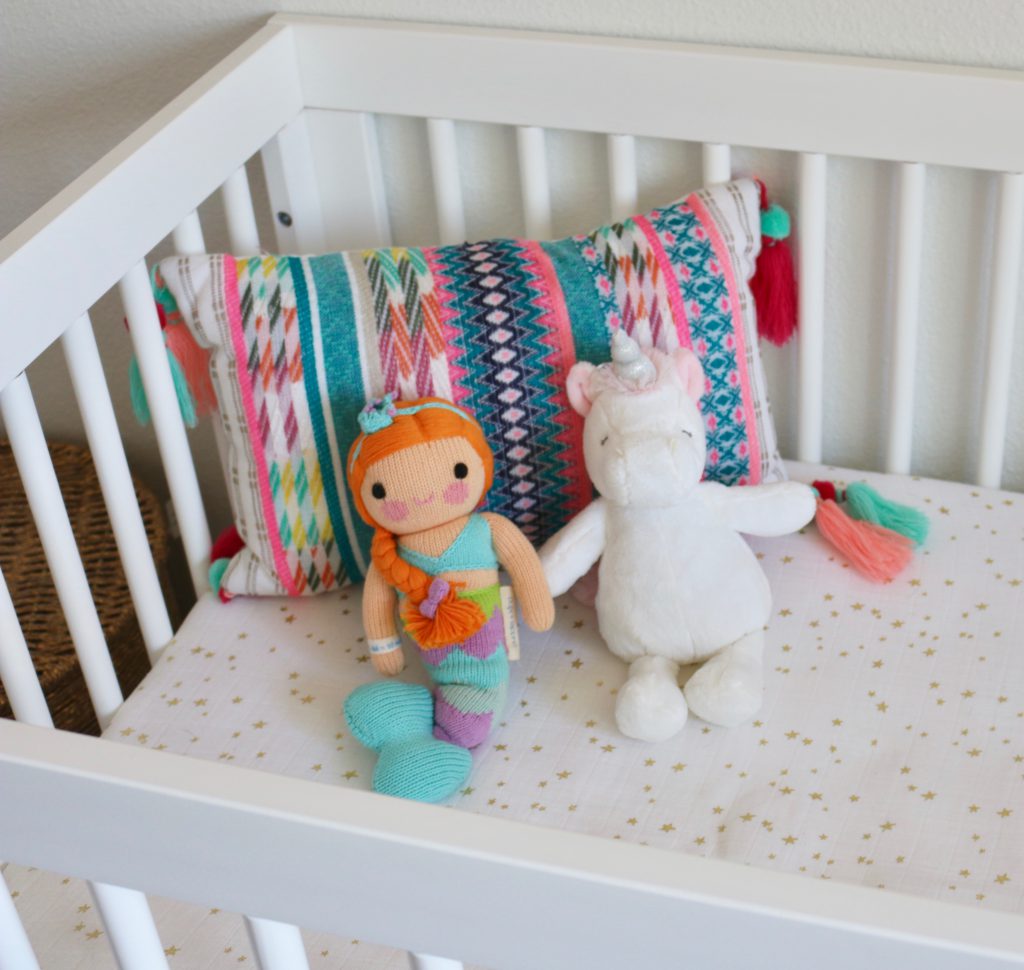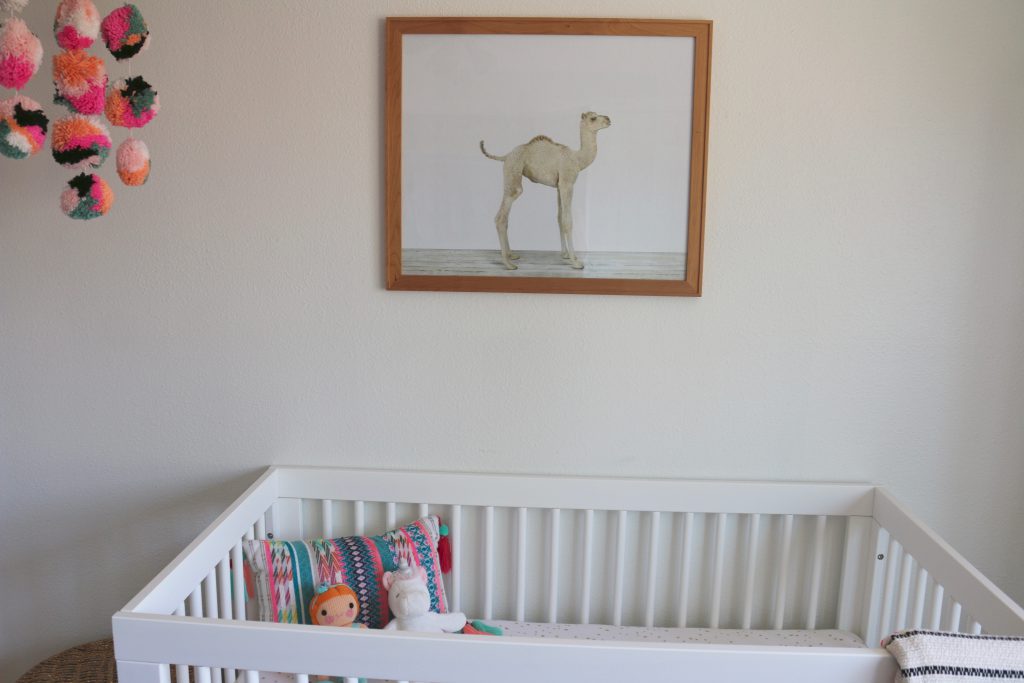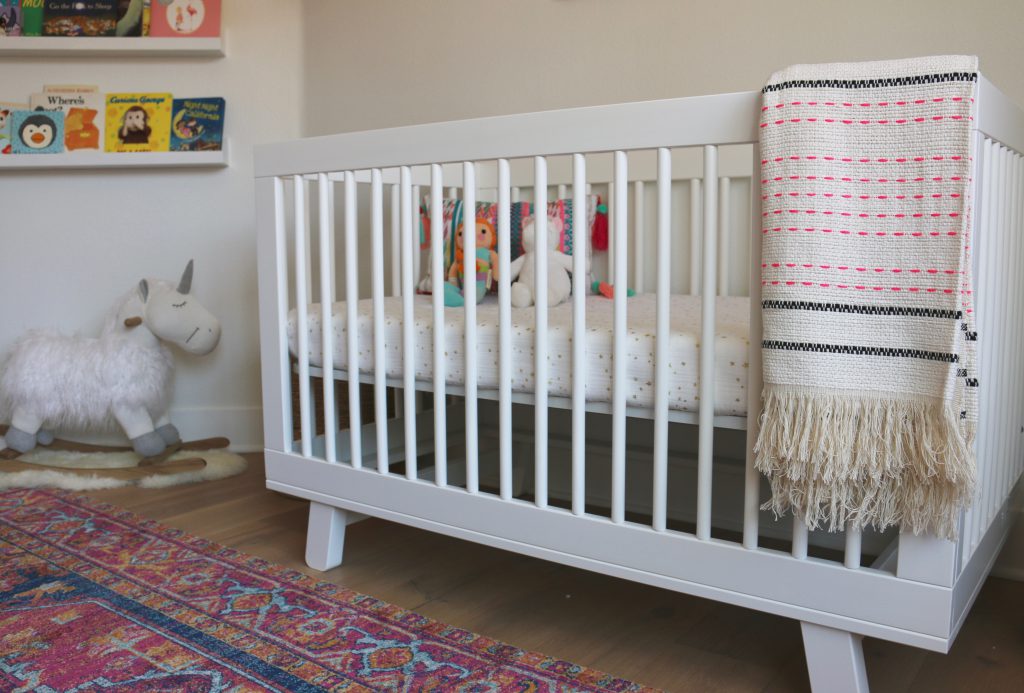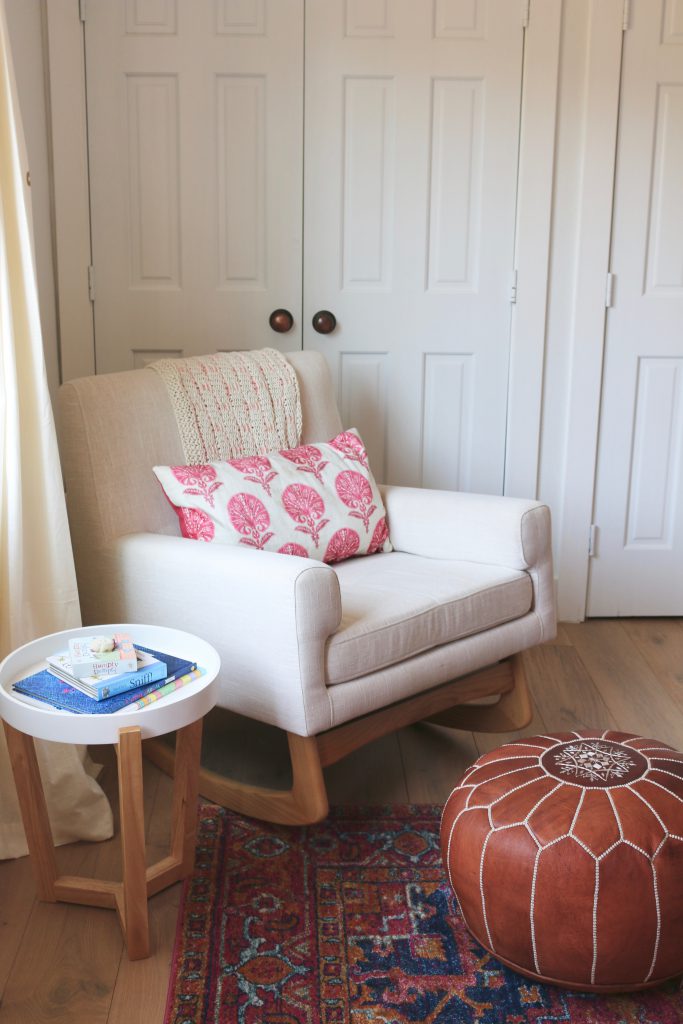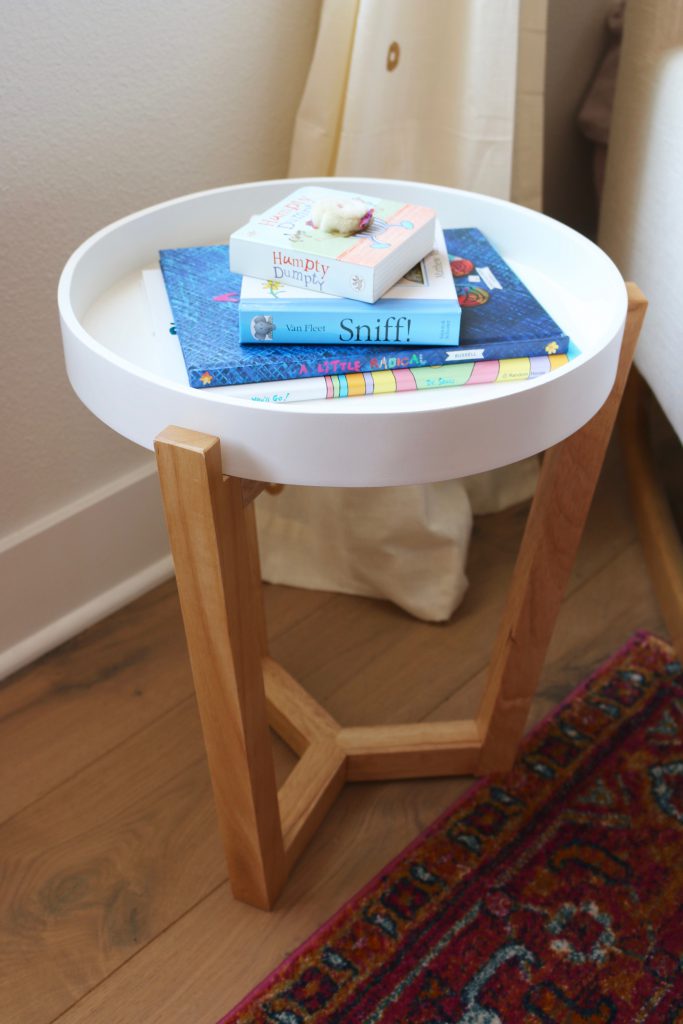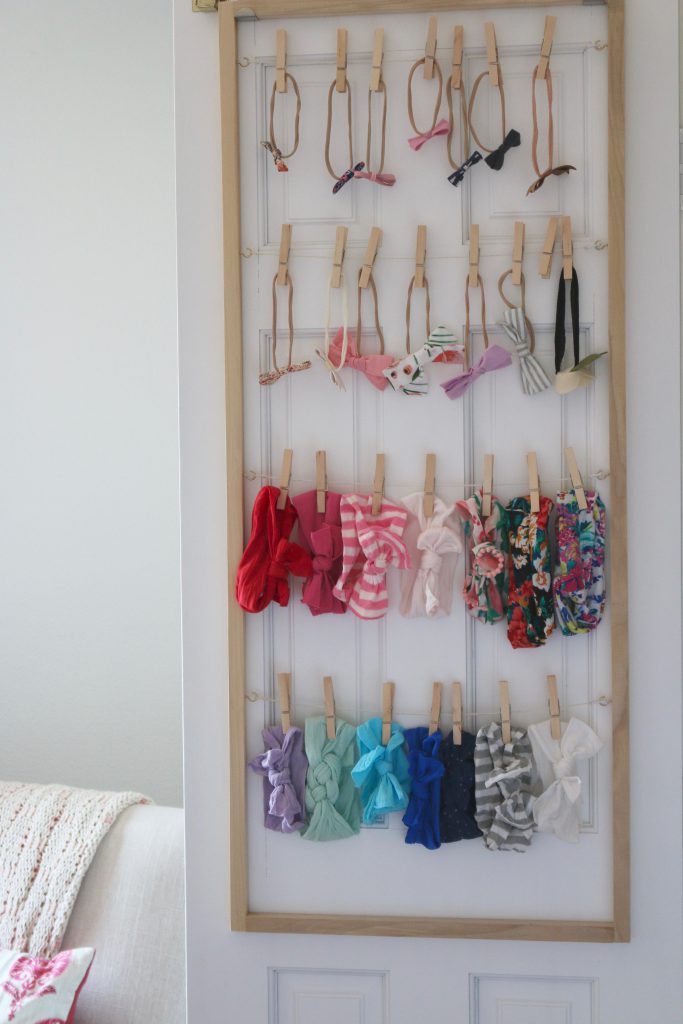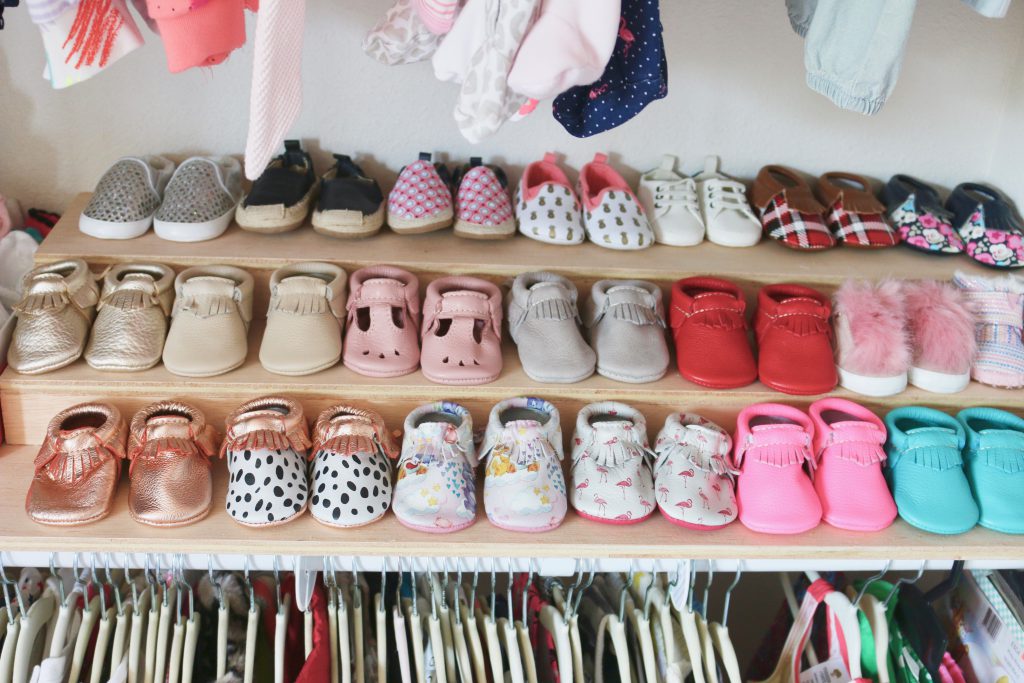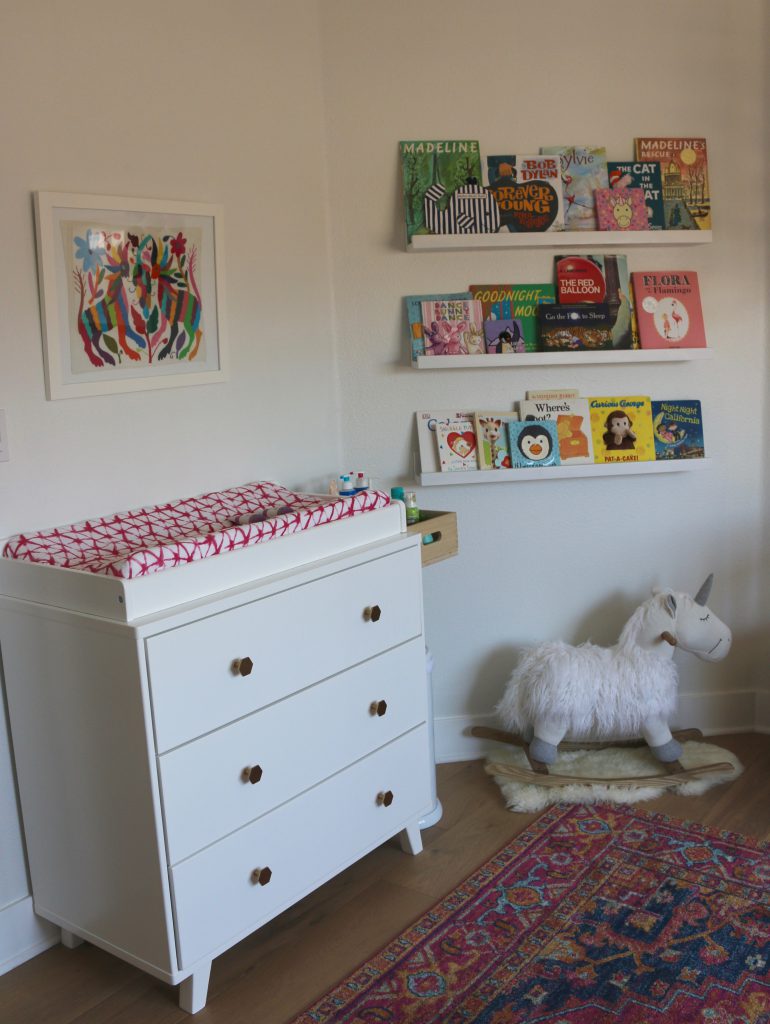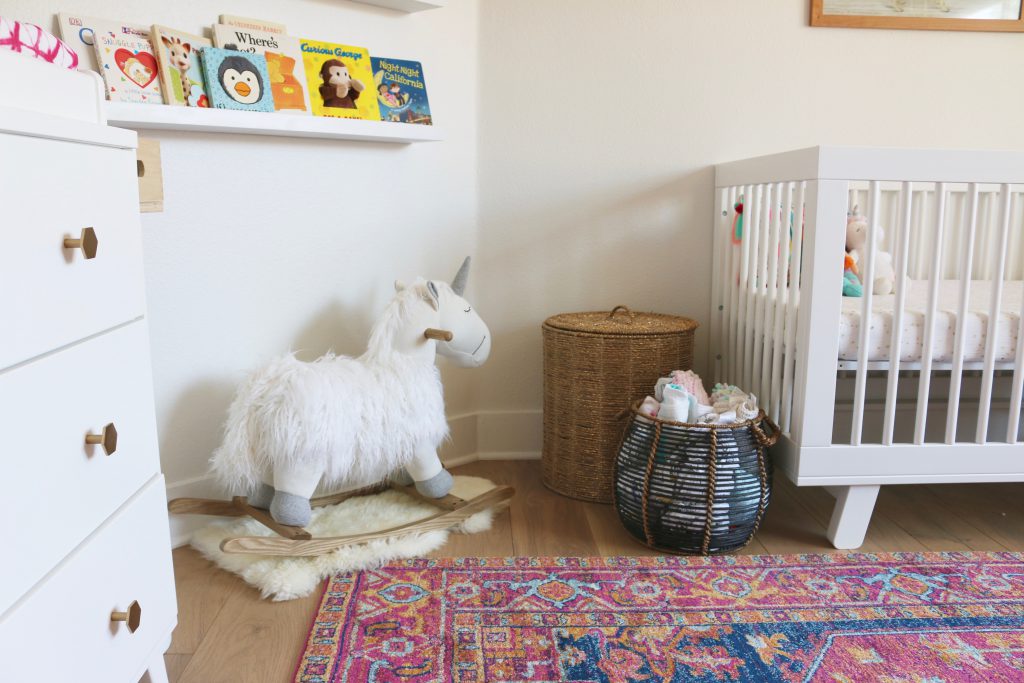 – shop the room – 
Nook mattress and changing pad c/o
Delta Children changing table c/o
All moccasins Freshly Picked c/o
Bows: Baby Bling c/o & A Little Lady Shop c/o
Poolside Bags custom Crosby Bag c/o
Art over the changing table is from our honeymoon