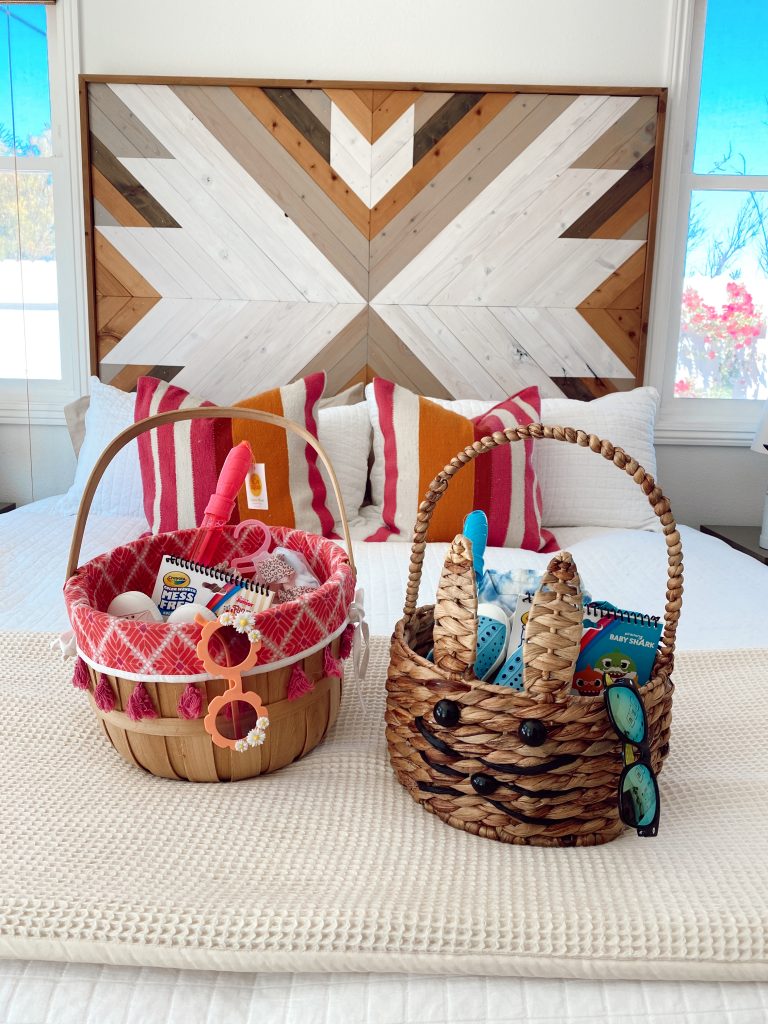 This is really the first year I've planned Easter baskets for the kids. I remember last year during the start of the pandemic all stores were closed and everything was in such a high demand hardly anything was even shipping. I'm not sure what I put in their baskets, but I'm also confident they'll never remember. It really doesn't matter in the grand scheme of things. I wanted to share some last minute Easter basket ideas that will be here before Sunday if you're scrambling.
Native shoes – these are my favorite summer shoes for toddlers… especially boys. They're waterproof and basically indestructible.
Toddler boys cute swim trunks – these come in so many different prints/colors. I struggle to find swimsuits for Wilder that aren't massive… love the length on these.
Cute sunglases – I ordered a 3 pack of these and these daisy beads and made a cute pair for Crosby's basket. Planning to make the other 2 for her friends birthdays coming up. I think these are cute for little boys.
Color wonder mess free coloring – both kids love these and I love them because they can't get anything messy… ie I don't have to stand over their shoulders while they color.
Water bottles/snack cups – a hot item in our house that we're always replacing and would be cute in a basket.
Bubbles – I got them wands like these, but bubble guns and bubble machines are always a win.
Hair bows – I put a pack of new clips with bows in Crosby's.