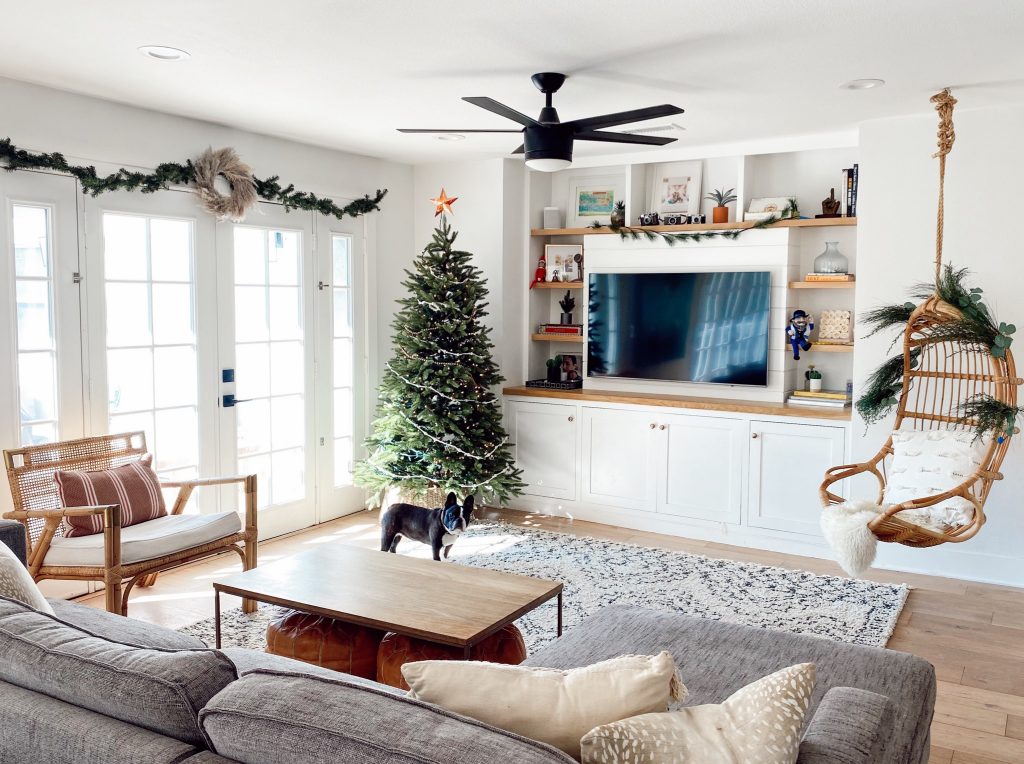 When the calendar moves to November there's an immediate shift to all things holiday. Not necessarily Christmas, but it seems to be the start of the holiday season. Thanksgiving is just a few weeks away, followed closely by Chanukah this year and then Christmas and New Years. Plus with supply issues and shipping delays it's definitely not too soon to be thinking ahead to the holiday season. Today I want to share some of my holiday decorations from last year!
artificial tree, tree collar, garland, similar tree topper, similar dried grass wreath, garland, The Mensch on a Bench, The Elf on a Shelf, rose gold ornaments
I purchased the tree collar last year love it. Previously we had this tree skirt, which is a nice neutral option. I just bought this rattan star tree topper and think it will be the perfect addition.