Did you watch the SAG Awards or any the pre-shows? I used to watch the red carpet and wish I was there, now I'm there and long to watch from bmw in my pj's. Wine optional. The grass is always greener. Anyway, what I love about the SAG's is that they're a little less formal than the Golden Globes or the Oscar's and everyone is much more relaxed. For some reason it's always really hot in LA on that day. A random Sunday in January… go figure.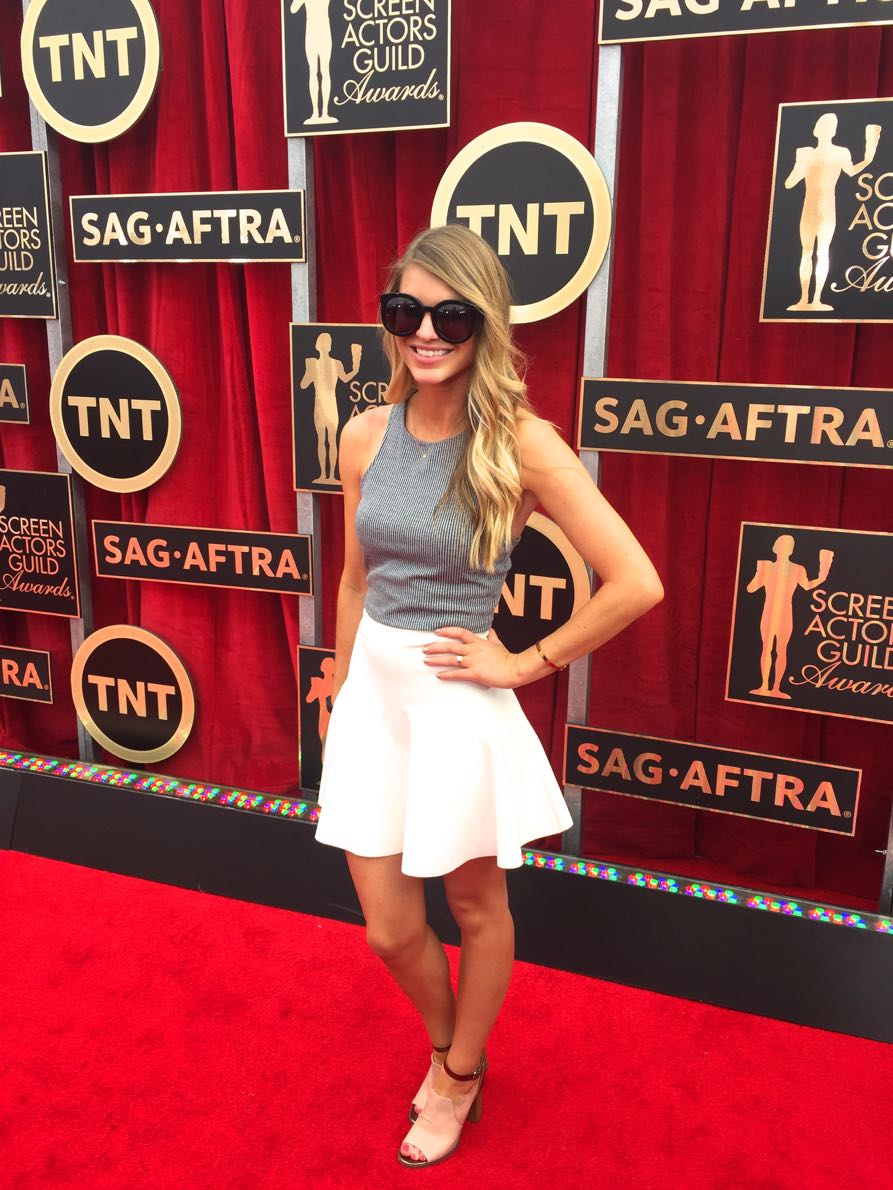 urban outfitters crop top // karen walker sunglasses // bcbg skirt // shoedazzle sandals c/o
Because it was so warm (85 degrees) I wanted to be comfortable so I strayed from my typical black red carpet uniform. Of course I forgot my wrap and the AC was blasting backstage but I survived.
– shop my look –
Thanks for reading – xo!