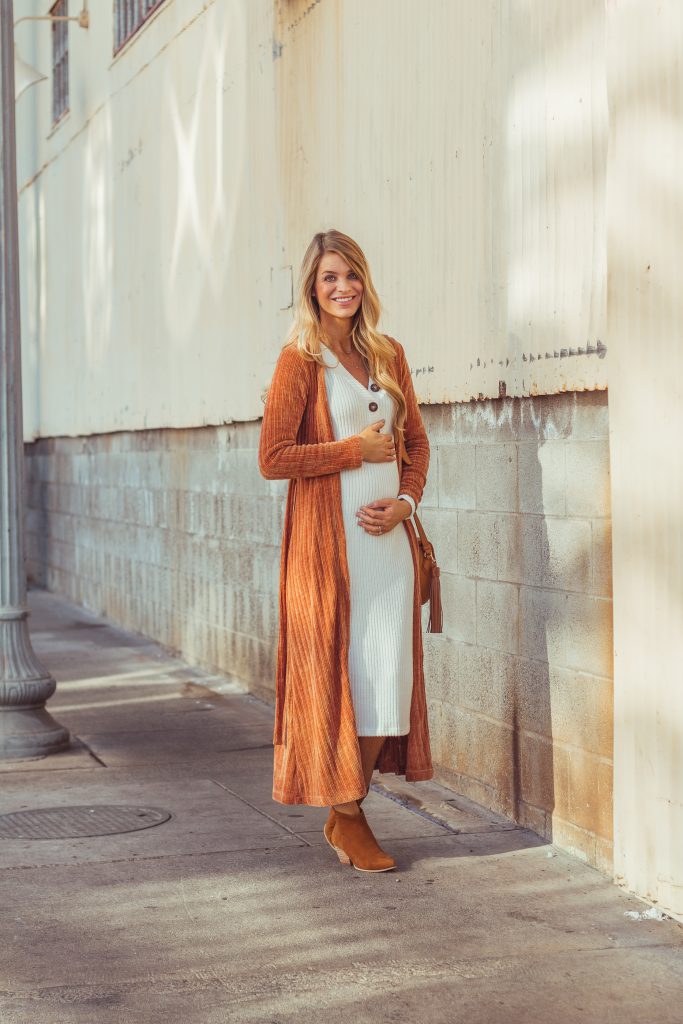 Messy hair, don't care… should have been the title of this post. We were running around all morning before I took these and my hair could definitely use a brushing… oops. I'm wearing another bump-hugging dress that I love and think this outfit would be perfect for a dressier Thanksgiving. We usually keep it pretty casual on Turkey Day, but I wanted to throw out this option if you're searching for a dress option.
duster, dress, purse c/o, booties
I don't really wear body-con dresses normally, but I love them when I'm pregnant. I think they're so flattering for all stages of pregnancy. My favorite way to wear them is with a duster, cardigan or kimono layered on top. I'm wearing this chenille duster from Love, Fire that I just can't get enough of.
Everything I'm wearing (aside from my bag) is new from Nordstrom. I've been shopping a little more than normal lately. It's still hot here and I've been looking for cute outfits that are comfortable and practical. As much as I love high-waisted jeans, they're just not cutting it these days.
I posted these booties on Instagram and Like to Know It and they were a hit! I love wearing booties in the fall, but I'm pretty picky. First up they need to be comfortable. I also like a low heel and a slight dip in the front. These checked all the boxes and they're under $100. They come in black too if you're looking for a good black bootie.
With the holidays basically here… we have our first party next weekend. I've started looking for more dresses that will work for me. I'm loving this metallic slip dress that you can wear on it's own or layer a tee under… a 90's throwback I'm loving. This longer midi dress is also on my list. It comes in both black and cream and the side slit makes it really flattering. This navy sweater dress is a really cute option for the holidays. I'd get it for Thanksgiving, but last year it was 90 degrees here… #seasons.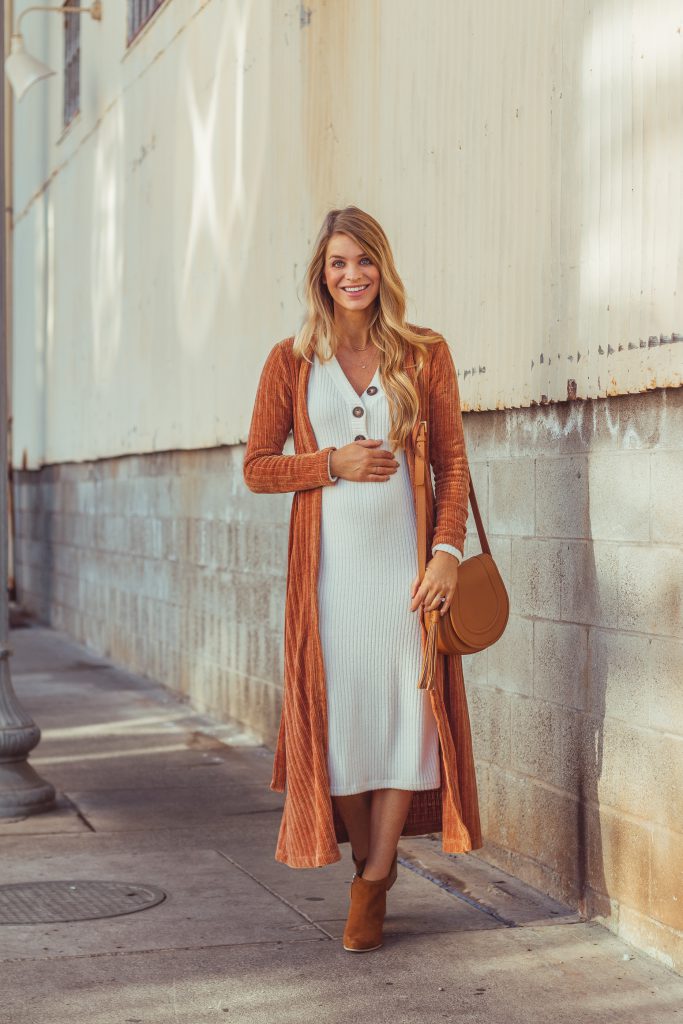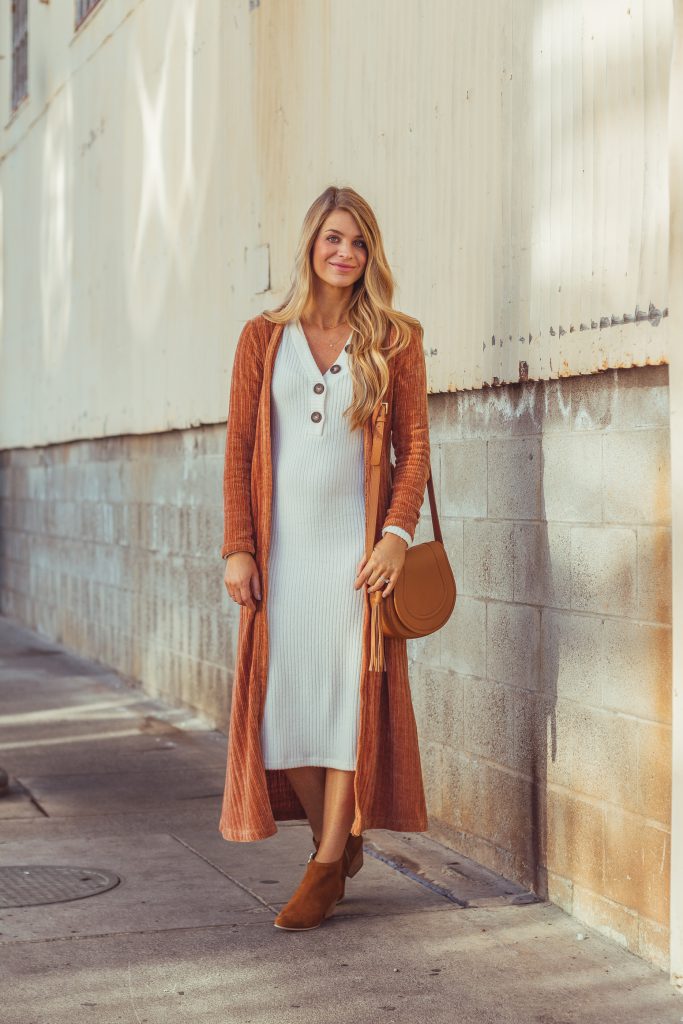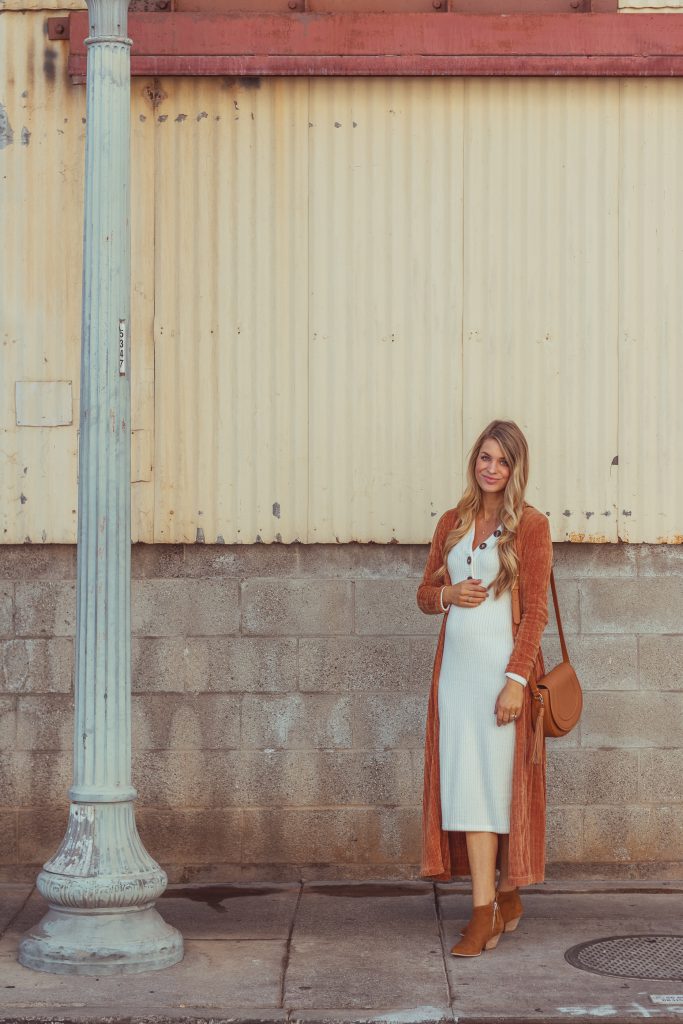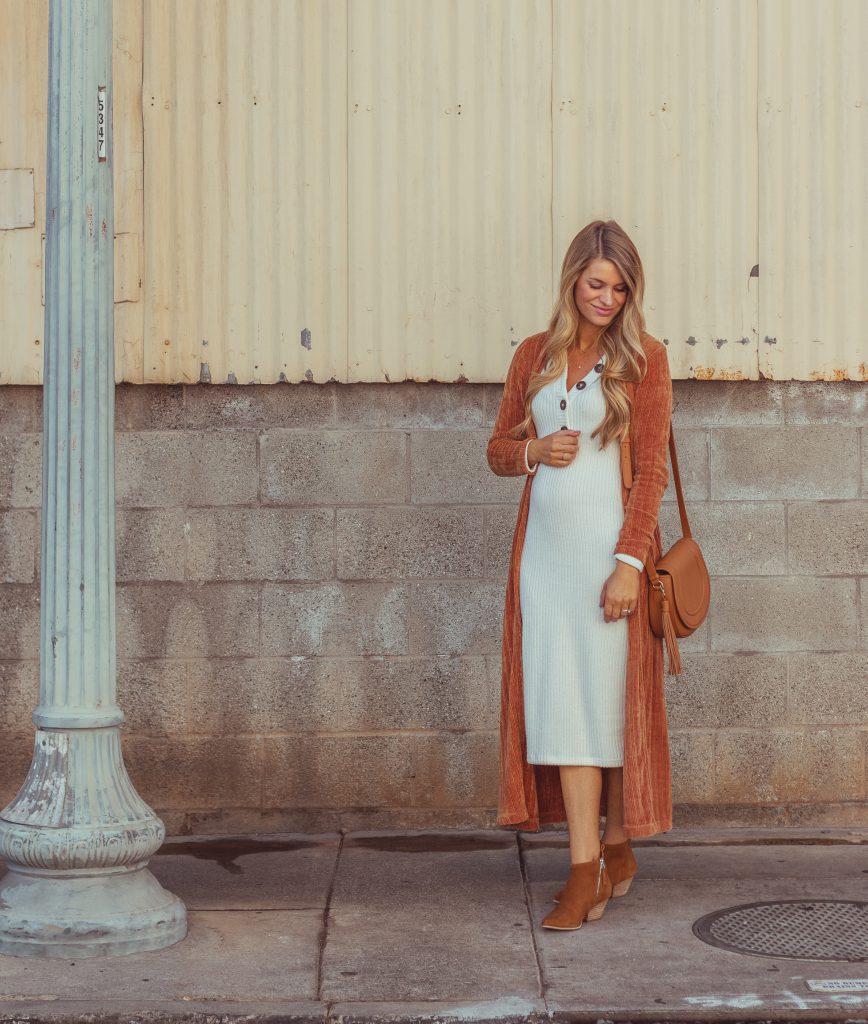 duster, dress, purse c/o, booties
Hope you're having a great week – thanks for reading and following!