baby bling bow c/o, outfit, freshly picked moccasins c/o
Today Crosby is three months old and I feel like we're finally getting into a routine. One huge thing that changed this last month was I finally started taking her out on my own and now I feel comfortable and confident to head out on little excursions with her during the day. She also started sleeping through the night, (!!!) so I feel like I regained some sanity back there. I wanted to share all of our current favorite products from the last month.
She's started being much more interactive and loves playtime! Her favorite thing is this activity mat. Usually after a feeding we do some playtime on the mat until she starts getting fussy. We just started doing tummy time on our boppy lounger, previously we'd do it on the mat or a blanket but she seems so happy on the boppy. This elephant is so fun for her right now. It sings and plays peek-a-boo… the perfect tummy time entertainment! This bouncer is another fav, she usually hangs out in it when I'm in the kitchen during the day and when we eat dinner. She loves to kick and I know she'll be moving it like crazy soon.

She still naps in her mamaRoo and Rock n Play during the day and sleeps in her bassinet at night. Occasionally in the mornings if I'm not ready to get up, I'll bring her in bed in her Dockatot, but I'm trying not to get in the habit of doing that. Other than that we don't really use the Dockatot much and I probably wouldn't register for it if you're on the fence. It's pretty expensive and too big to tote around all day. We went on our first little getaway at the end of last month and brought this travel bassinet with us and she slept great the whole time. I told Jeff once she outgrows the bassinet we have in our room she'll be sleeping in this until we're ready to transition to the crib.

She has been living in these bows and these moccasins. The bows are soft and don't leave any marks on her head and the mocs actually stay on her feet! That's huge because she even kicks socks off. She's been wearing the newborn size 0's but we just got a shipment of size 1's and I think she'll be in those soon. Size wise she's still wearing newborn clothes and diapers but some things are starting to fit a little tight. I'm adding some of our favorite outfits below.

Aden & Anais is one of my favorite all around baby brands. Crosby's first month of life she lived in their muslin swaddle blankets and now they're great to bring on the go to cover her legs if she's cold in her car seat. I'm also a huge fan of their burpy bibs. This girl spits up A LOT and has to be burped and upright after she eats. I love these burpys because you can wrap them around their neck like a bib, but also throw them over your shoulder for burping. We also love their dream blankets, crib sheet and clothes.

All in all it's going by way too fast and sometimes I wish we could pause time, but we love our days with this smiley little gal.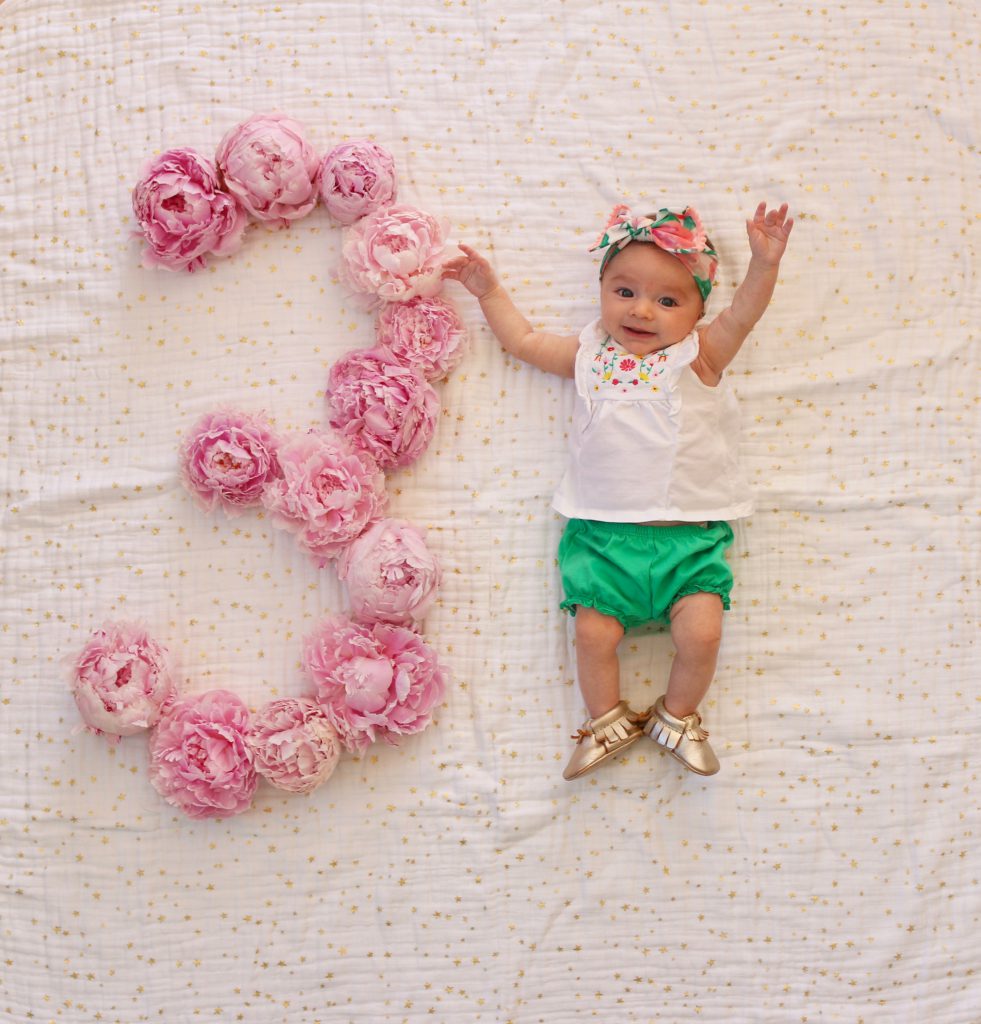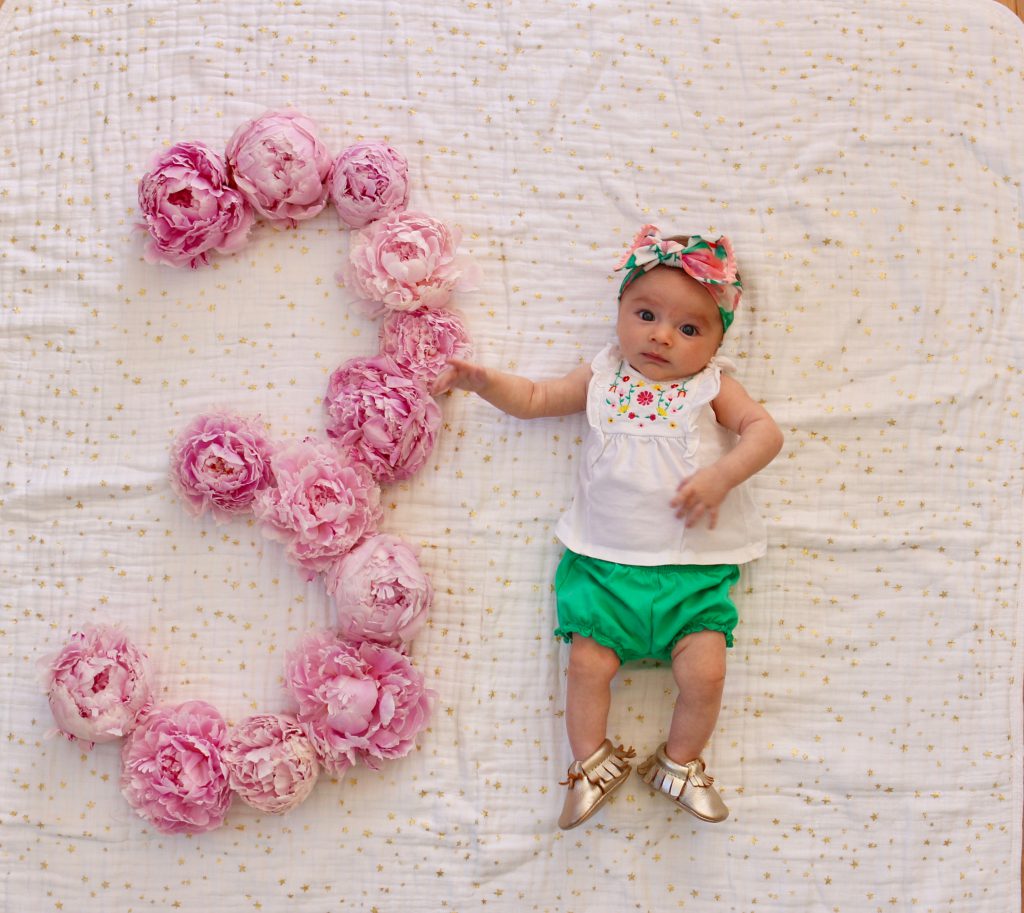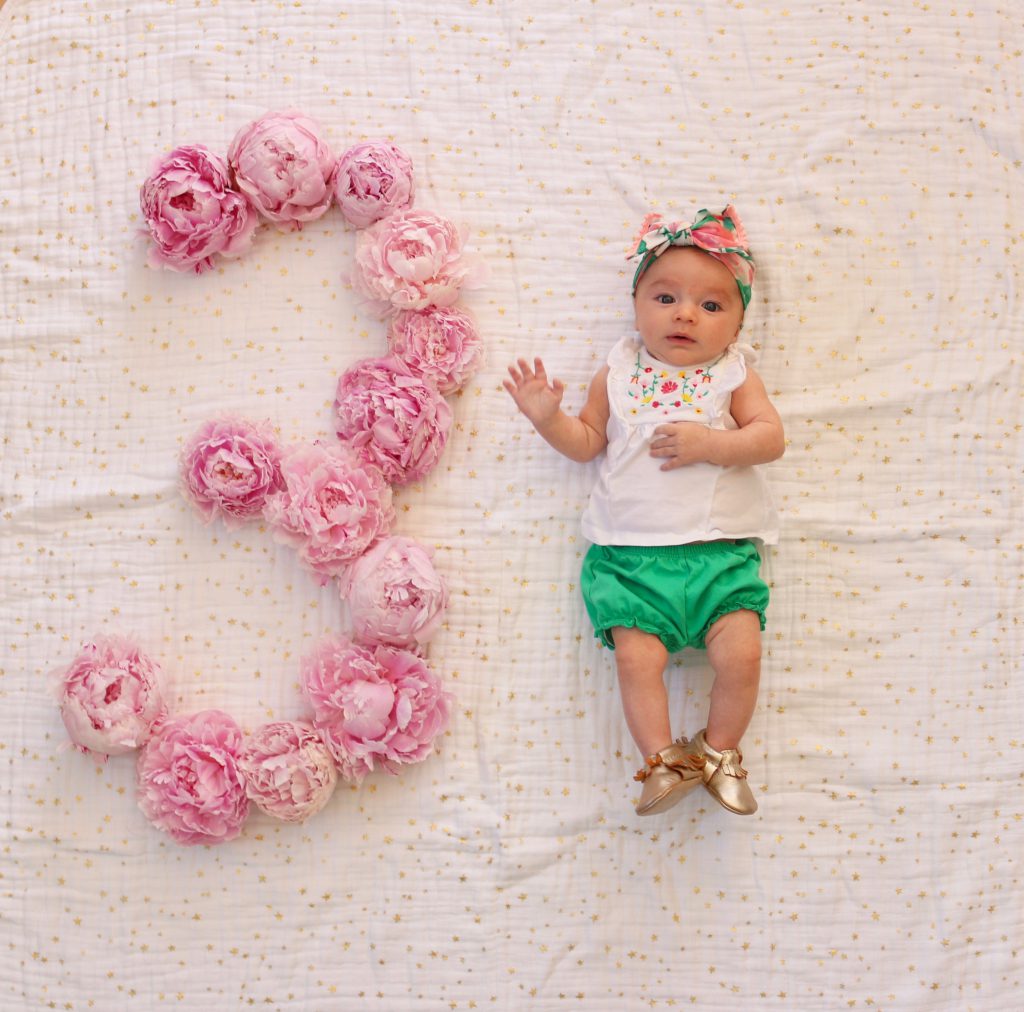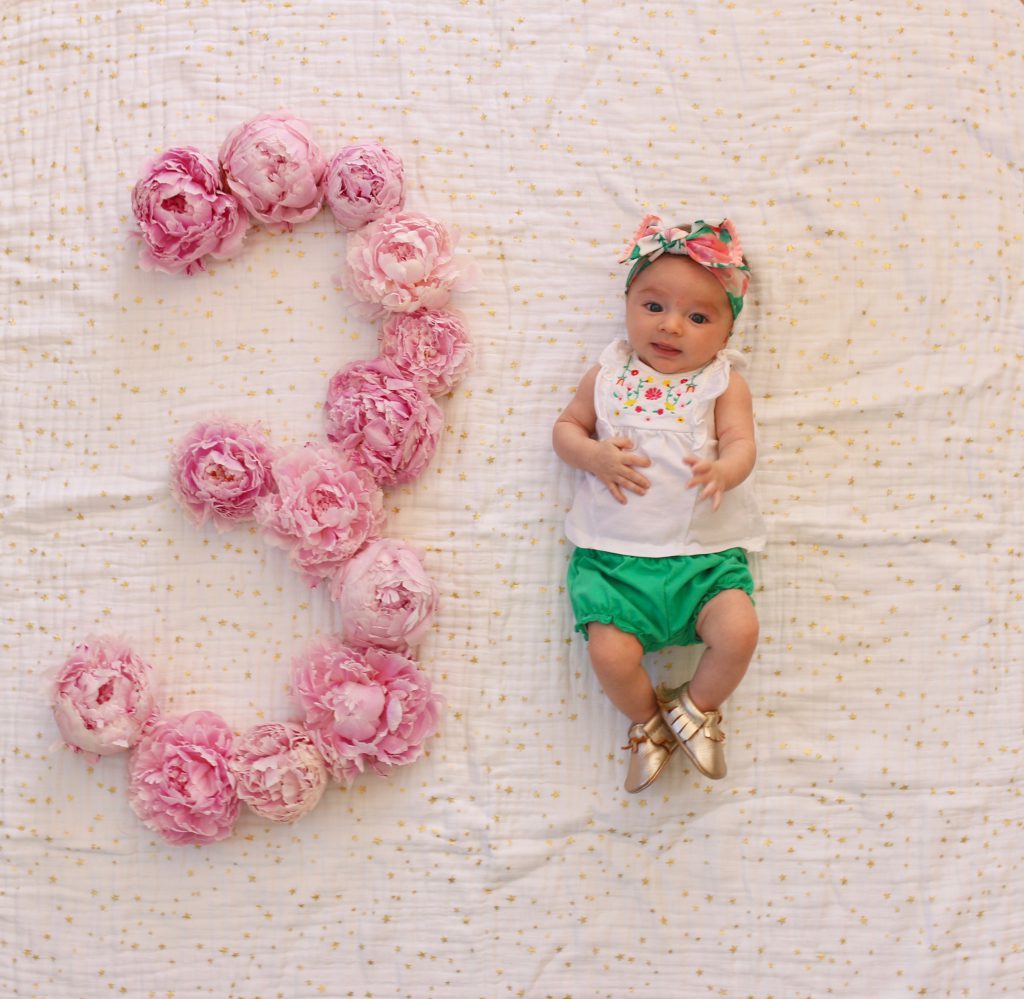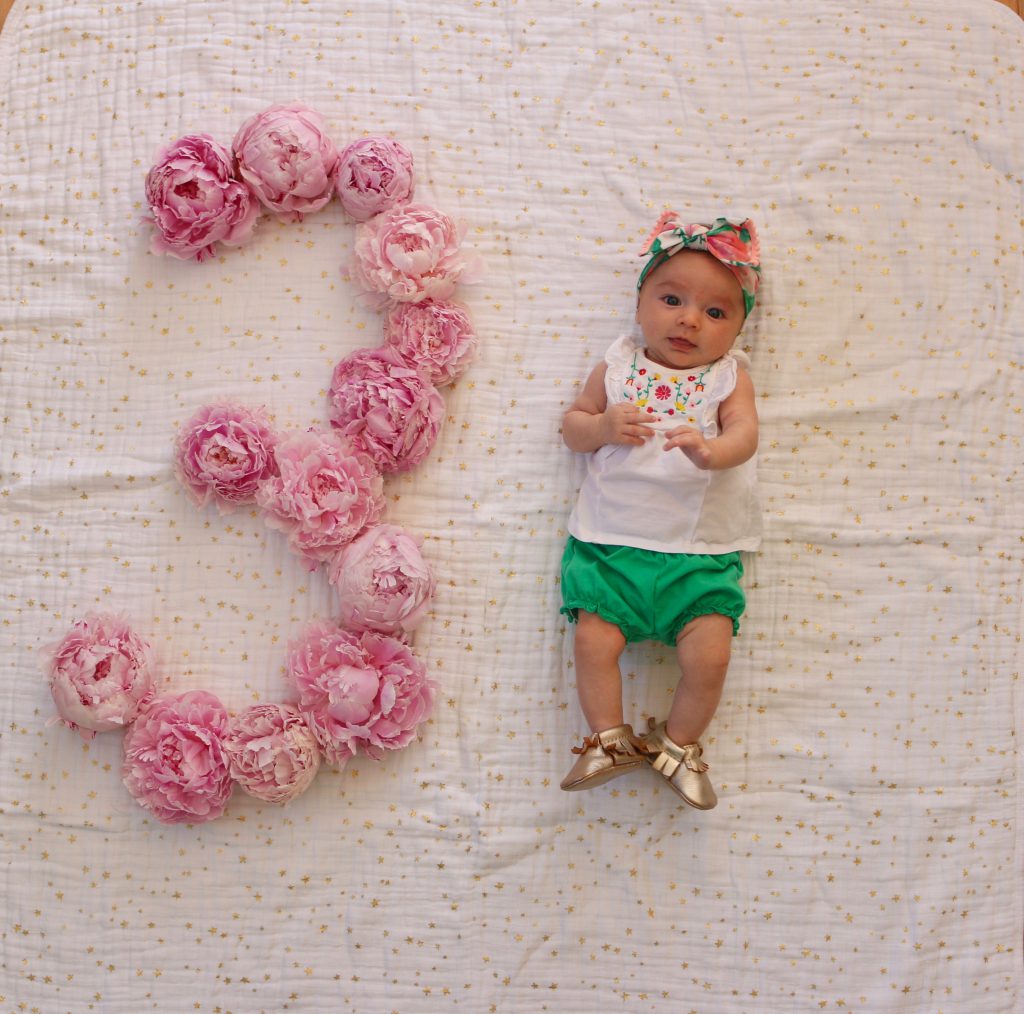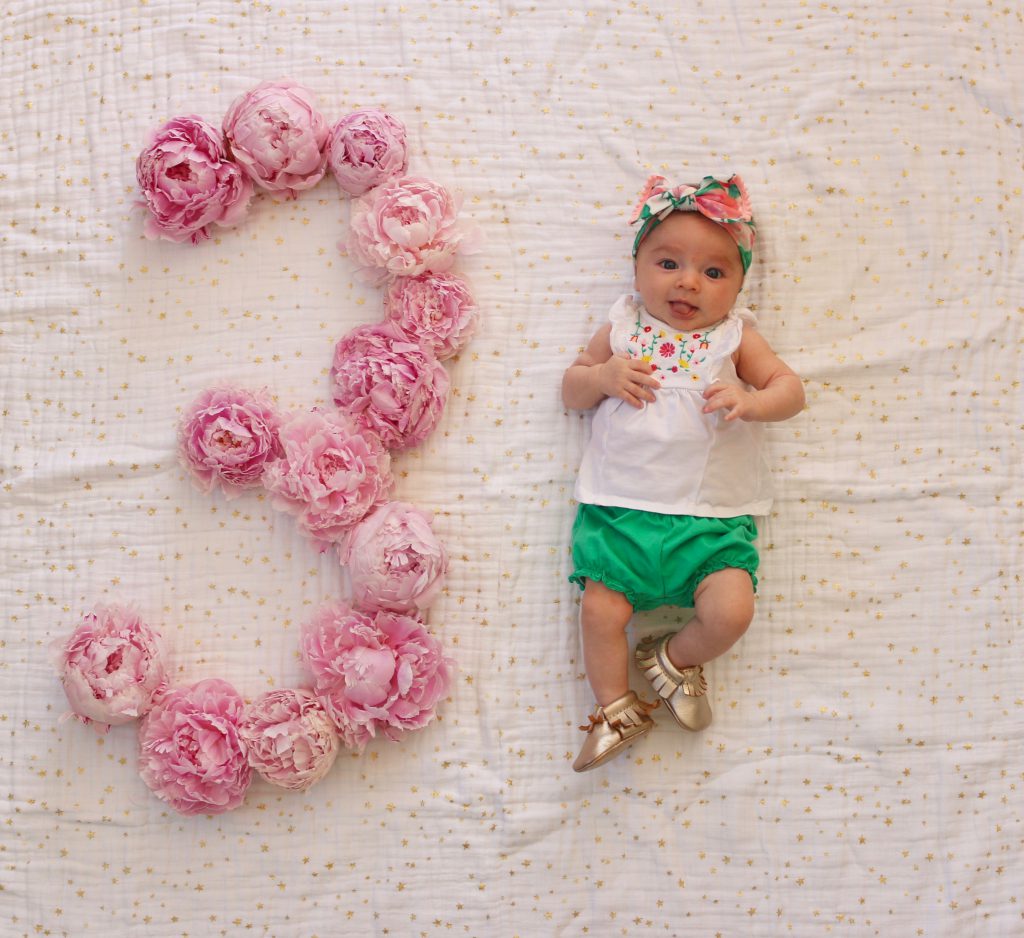 Have a happy Wednesday – thanks for reading!