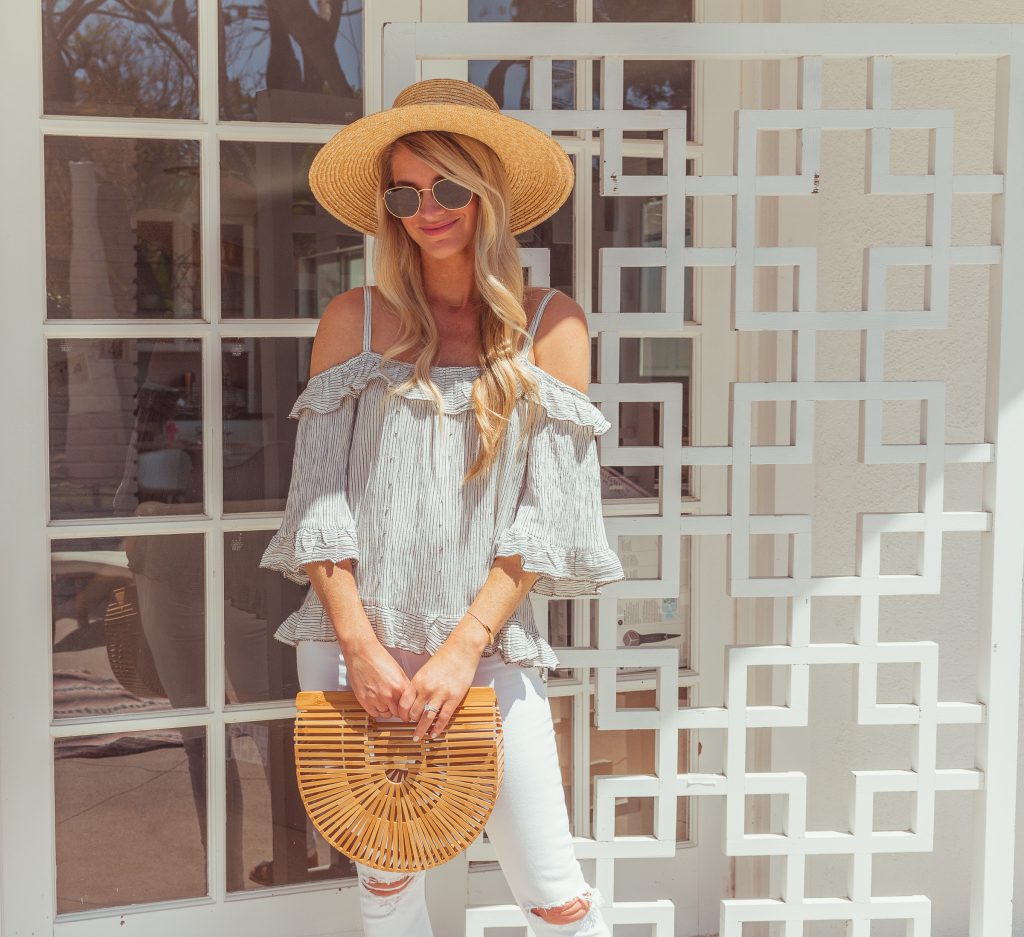 I told you I like a good off-the-shoulder top and jeans for spring… it's just too easy. This has been my go-to outfit lately because of the crazy weather. We've had a lot of days with "May gray" mixed in with some sunshine. And since it hasn't been too warm usually I can get away with wearing a simple combo like this… I usually bring a denim jacket since I'm always cold.
This top is a new addition and I love the ruffle details on it. It's pretty and feminine and perfect for this time of year. I'll be wearing it when it gets warmer with my favorite cutoffs. It's currently on sale for $50!
I told Jeff I wanted these glasses for Mother's Day. When he went to buy them he tried on a pair and got them for himself as well! So now I told him that means I get a Father's Day gift too. It's only fair, right?! He got them in brown and I might wear his from time to time too. 🙂
sunglasses, similar hat, top c/o, jeans, bag, similar sandals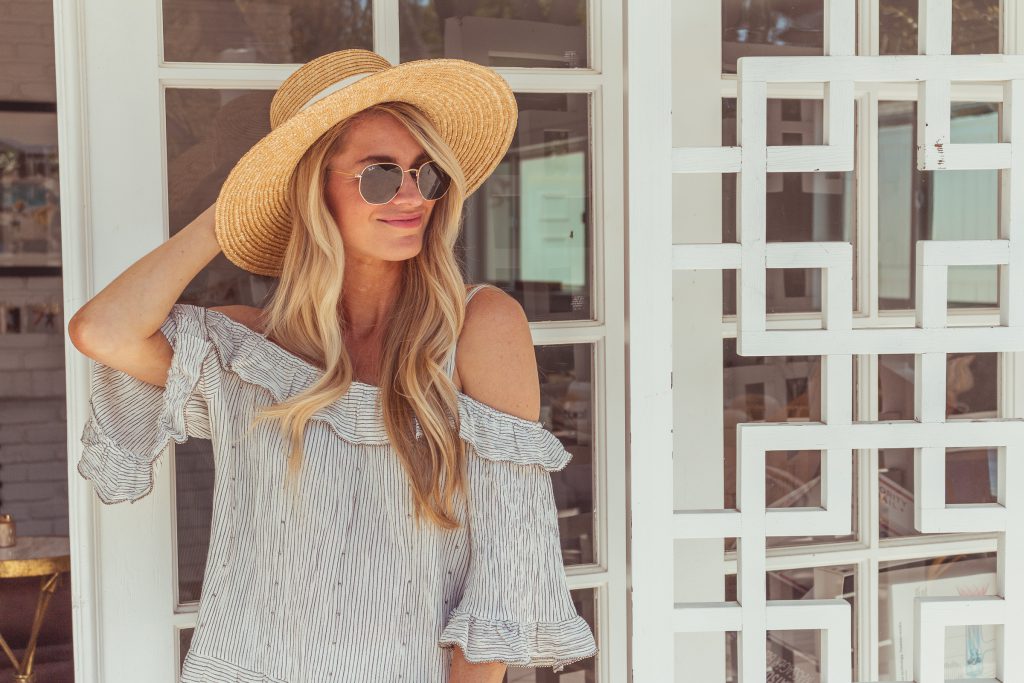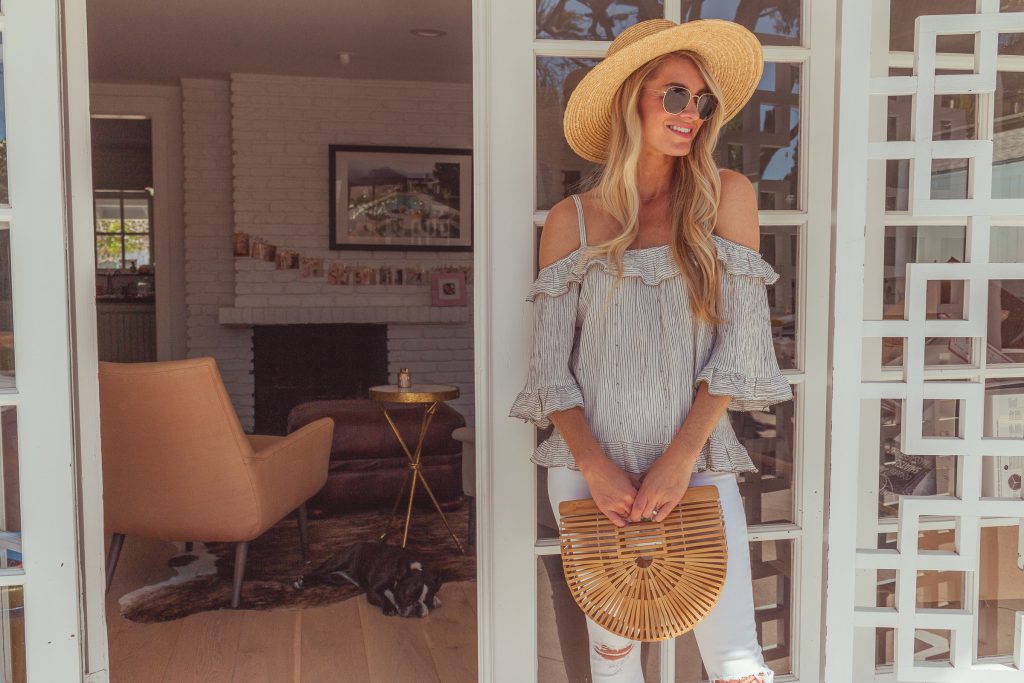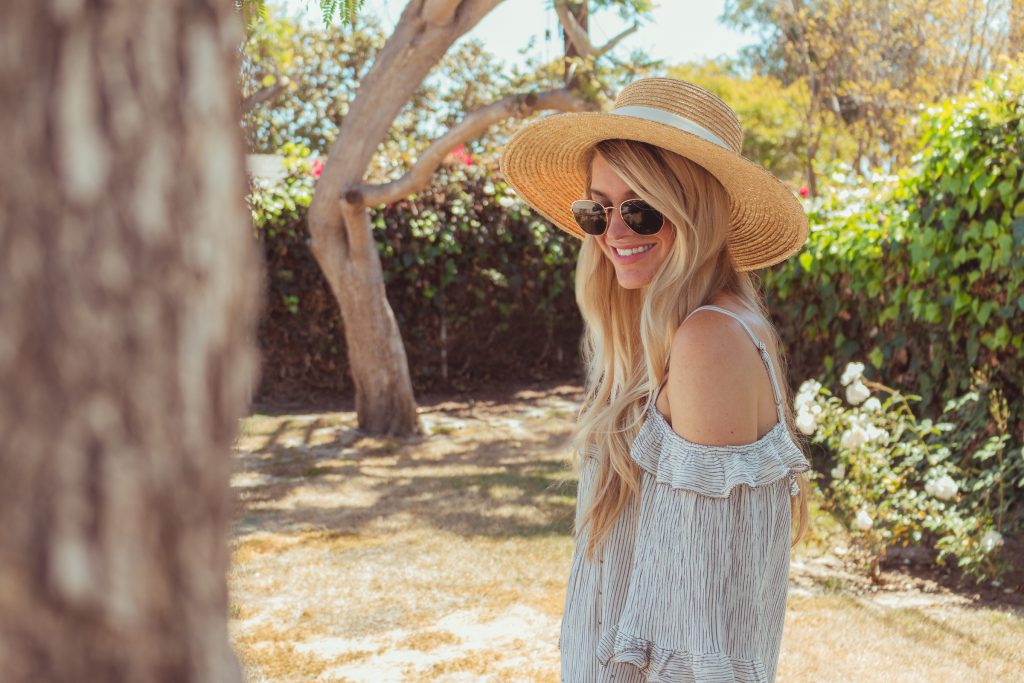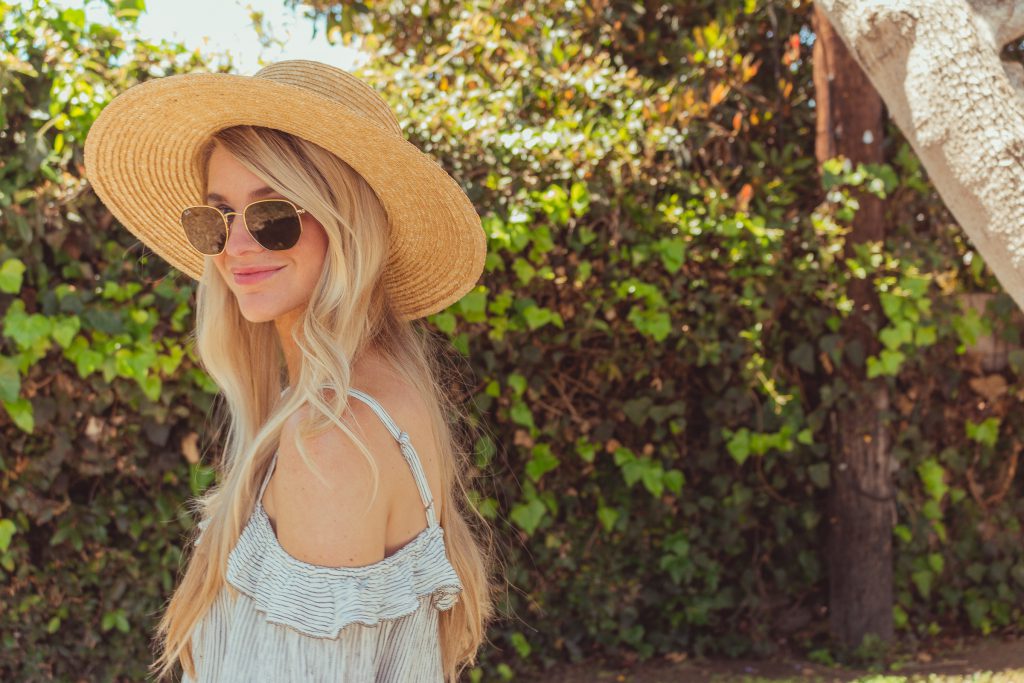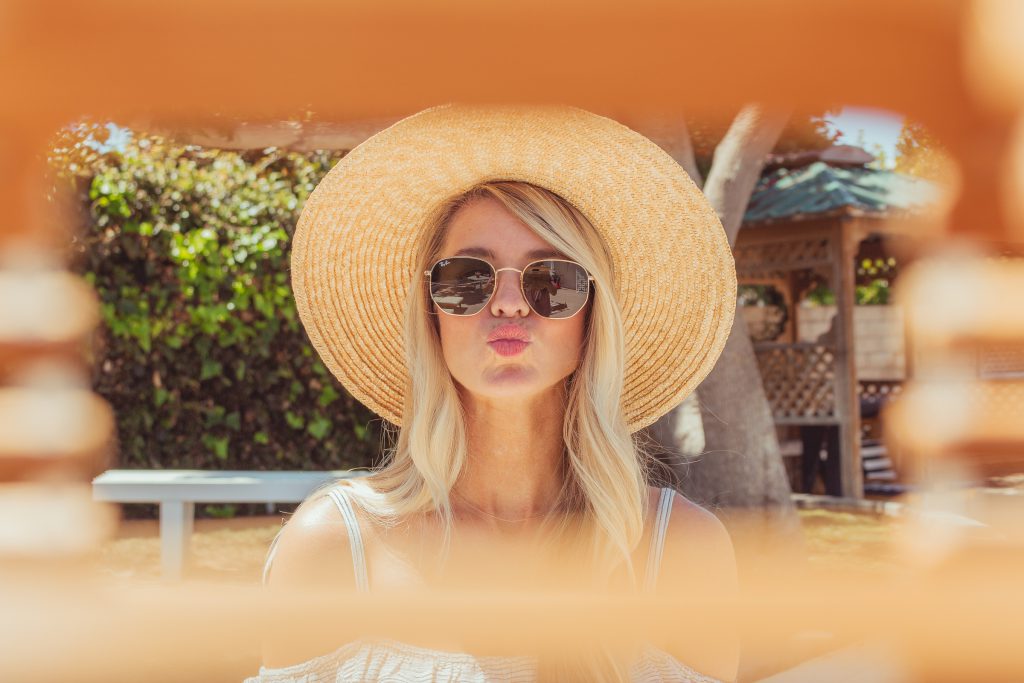 Hope you have a great weekend!