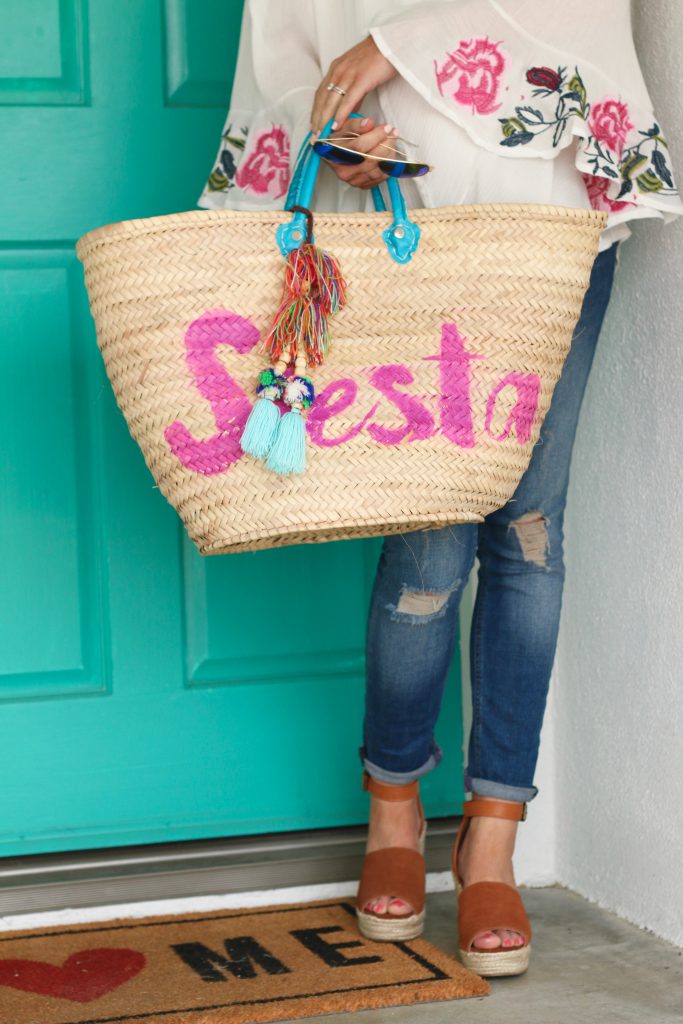 Another bump look 🙂 These pictures are pretty funny, we took them about 24 hours before I went into labor after a weekend of relaxing and lots of walking. I had no idea I'd have the baby that early and still thought I had at least a week if not more to go.
But anyway….
This top is not maternity and I can't wait to wear it again. I originally wanted to wear it with cutoff shorts but none of mine would fit over my bump. Had I known then that I only had one more day with it I probably wouldn't have cared but at the time I was annoyed. HA! And now that I'm not pregnant anymore I can wear it with all the shorts I want. Woo!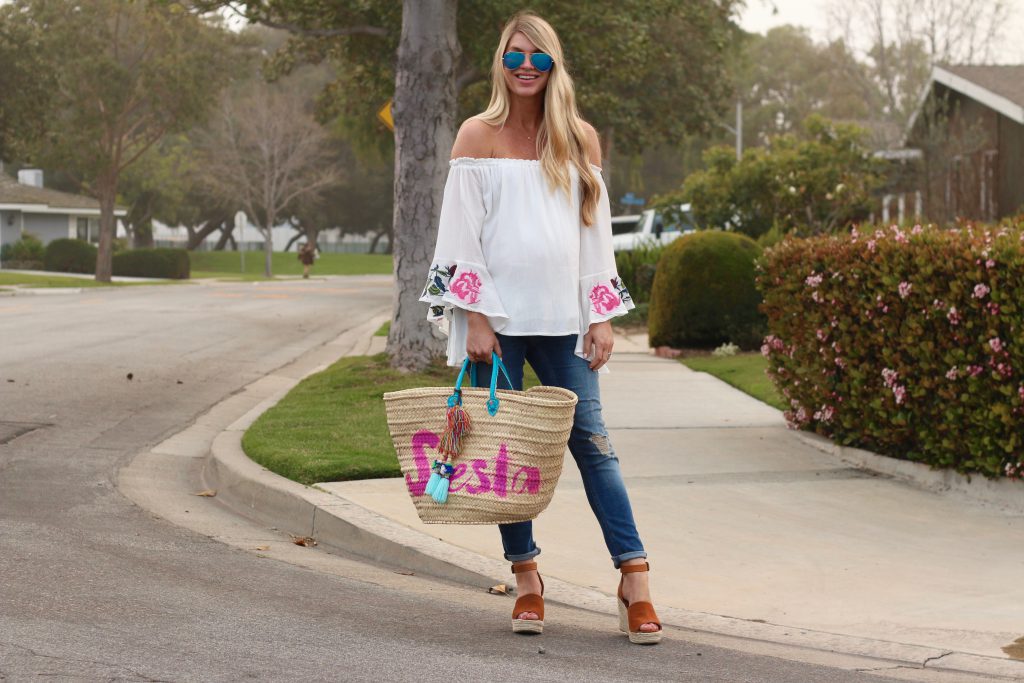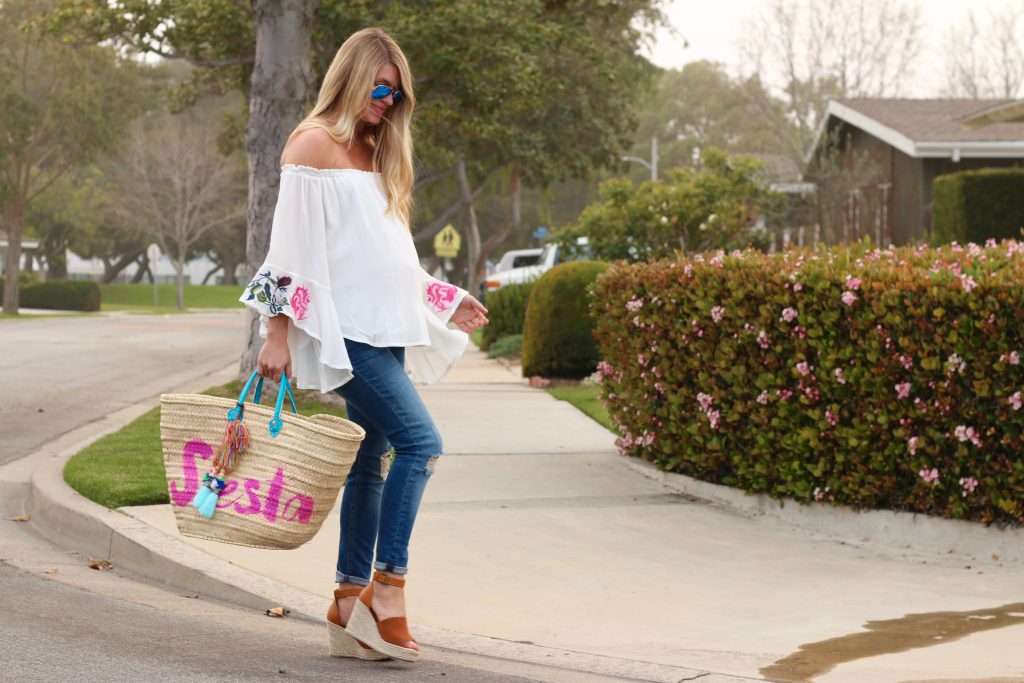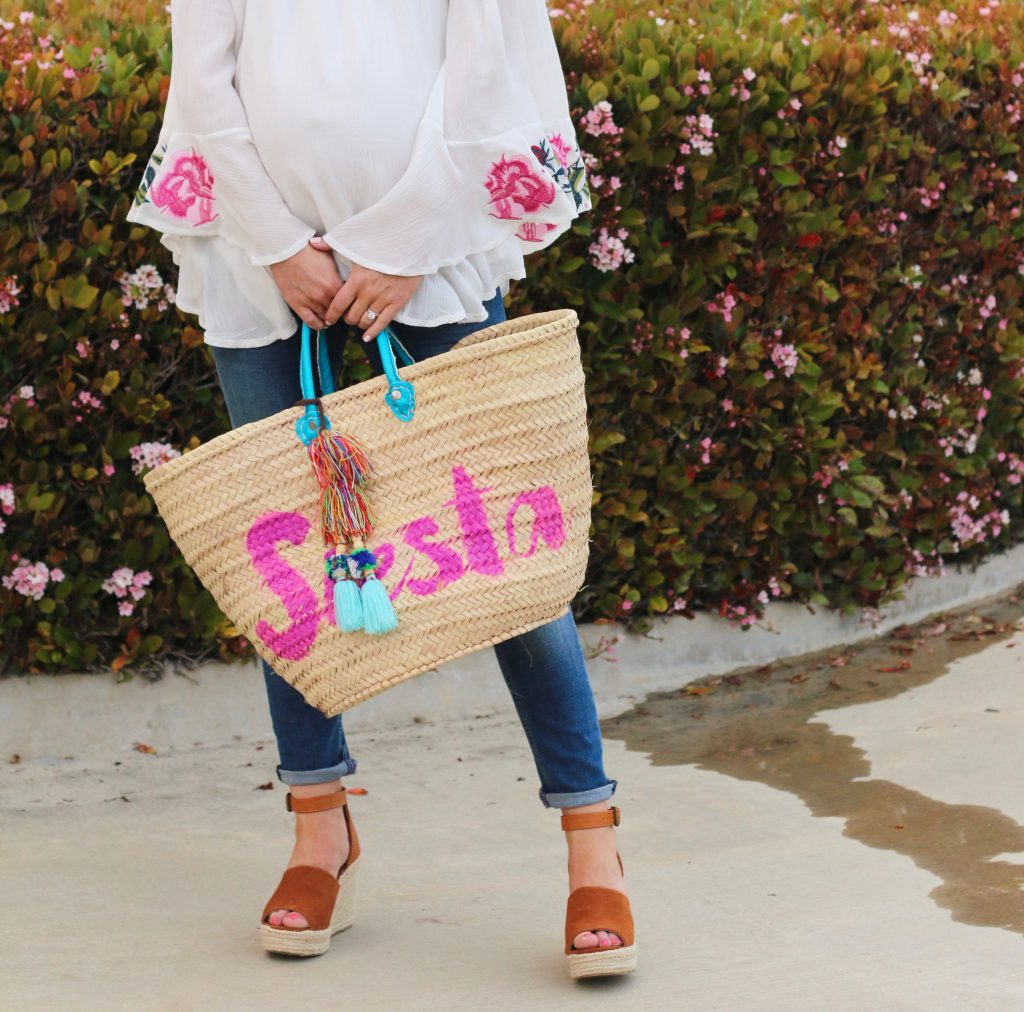 ray-ban aviators, top c/o, serephine maternity jeans c/o, misa los angeles tote, steve madden wedges
– shop the look –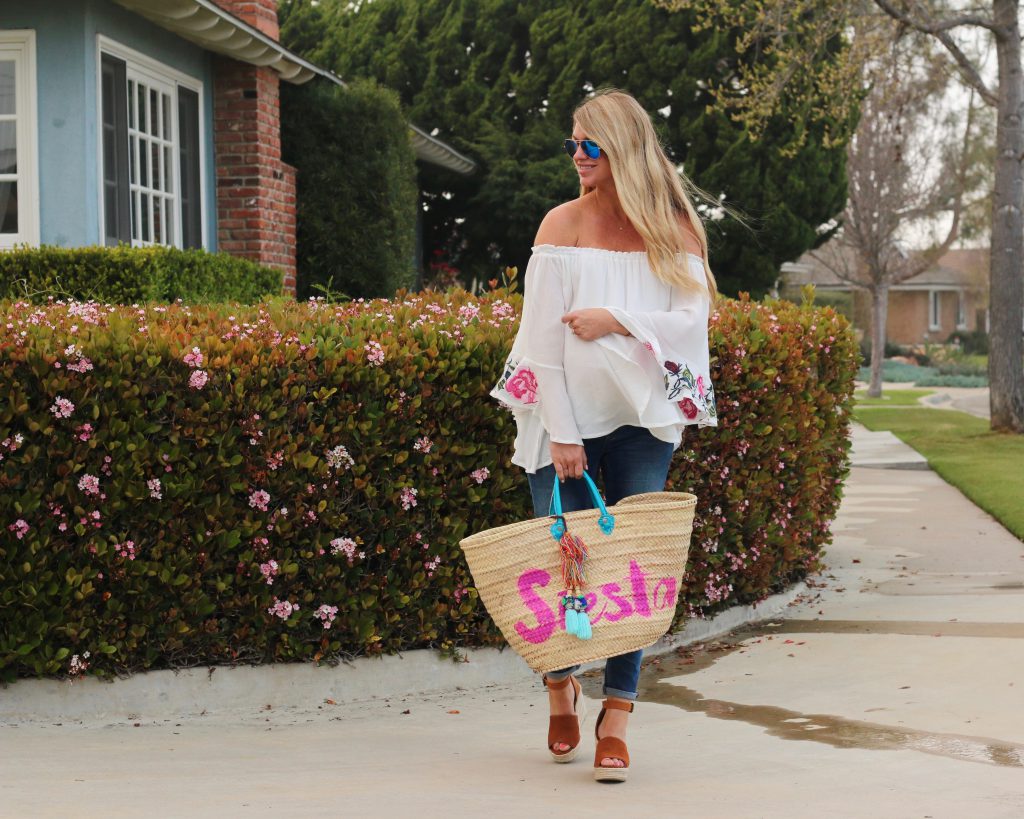 Hope you have a great day – thanks for stopping by!