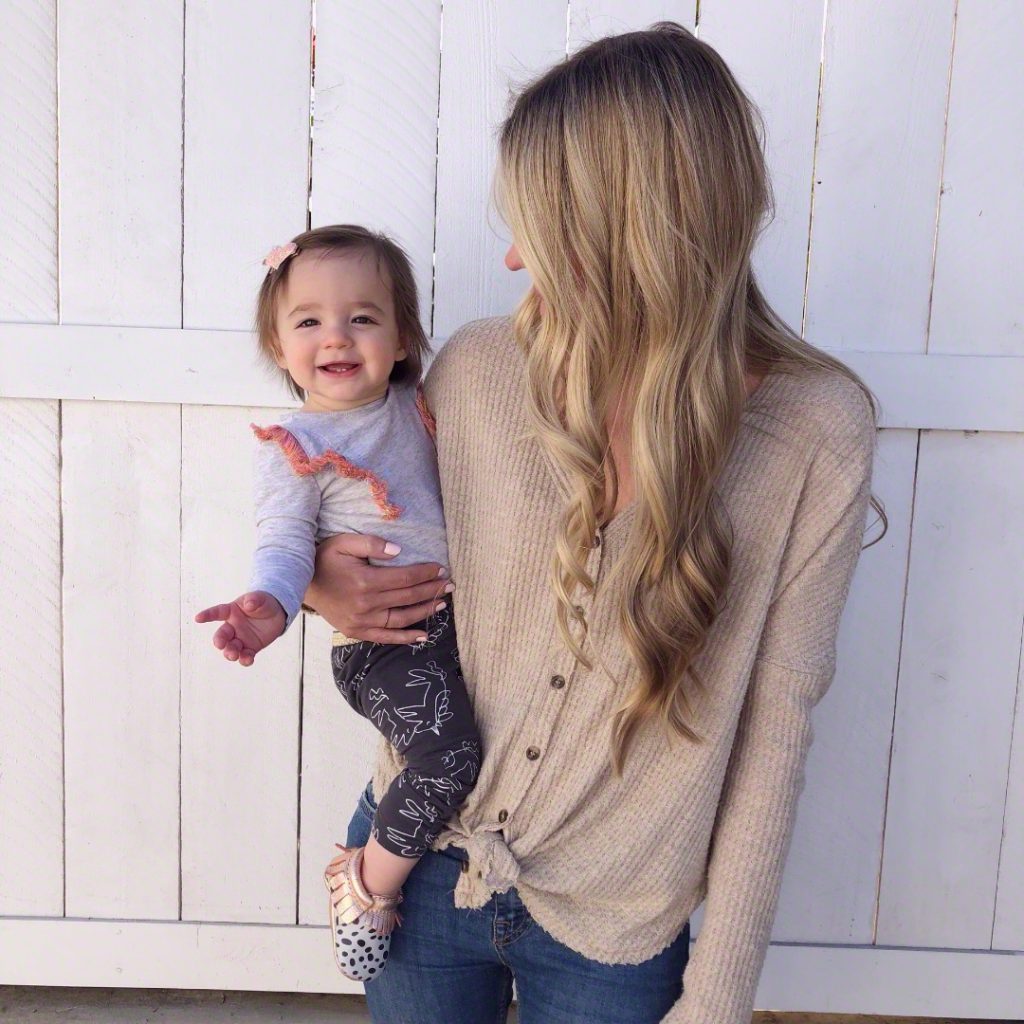 hair clip, onesie, pants, shoes
One of my most frequently asked questions is where I buy Crosby's clothes. The answer is everywhere! There are honestly so many cute baby lines. We're lucky enough to live in an area with lots of baby stores and we seem to see it all. So I wanted to break down some of my favorites.
jumpsuit, shoes, hair clip, sign
Cotton On– Love them for unique pieces. Since there aren't a ton of actual stores (at least near me) you're not going to see a bunch of other kids in the same things.
Hanna Anderson – Love their pajamas! So many cute colors and prints. I even got a pair for myself from the girl's section.
Cat & Jack – Super basic and affordable but really cute. I don't think I can make a trip to Target without at least checking out C&J and most likely leaving with a new oneise and pair of pants.
Zara – They don't have a huge selection but what they carry is usually cute and unique and they have amazing sales!
H&M – Much better selection online than in stores. Sizes are a little different, usually in one to two month incriments and I prefer that because things fit better.
Masalababy – Crosby will be wearing a cute outfit from them to her Birthday party! Love how colorful everything is.