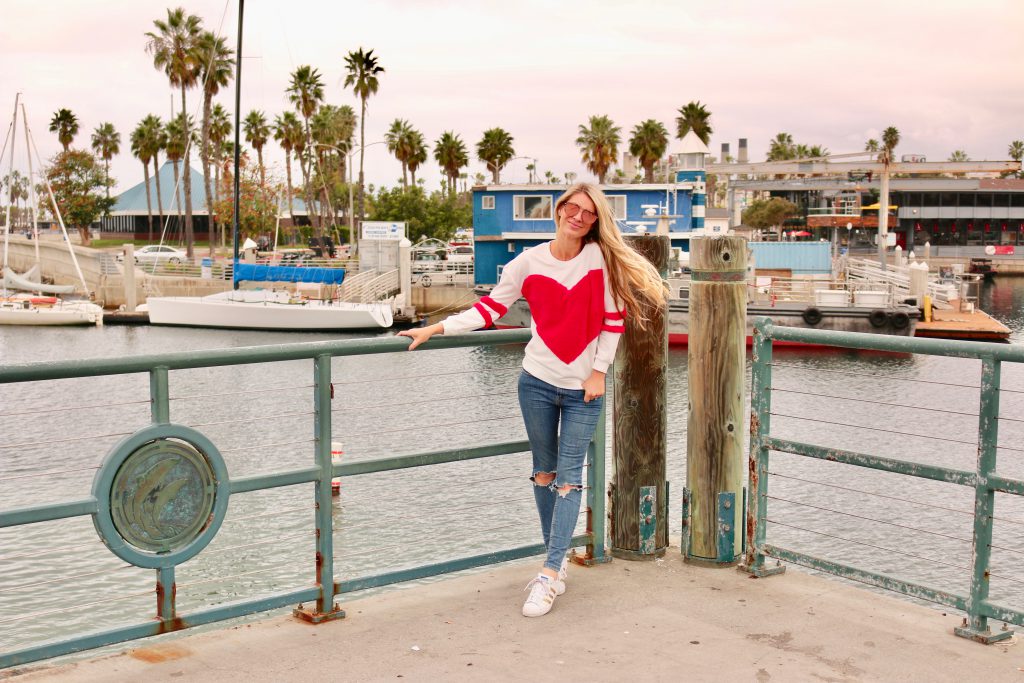 A few weeks ago it was cold and cloudy and even rained once or twice. I was going a little stir crazy after being inside with a baby all week so we decided to head out on an adventure. We drove up the coast a ways and discovered some nearby beach towns we'd never really visited before. And even though it was cold and felt like our one week of winter, it was such a fun day.
I recently got this fun heart pullover and thought it was the perfect pre-Valentines Day top. It's super comfy and the heart is fuzzy so Crosby rubbing against it. I kind of felt like a Carebear in it and I can't be mad at that!
similar sunglasses, sweatshirt c/o, jeans, shoes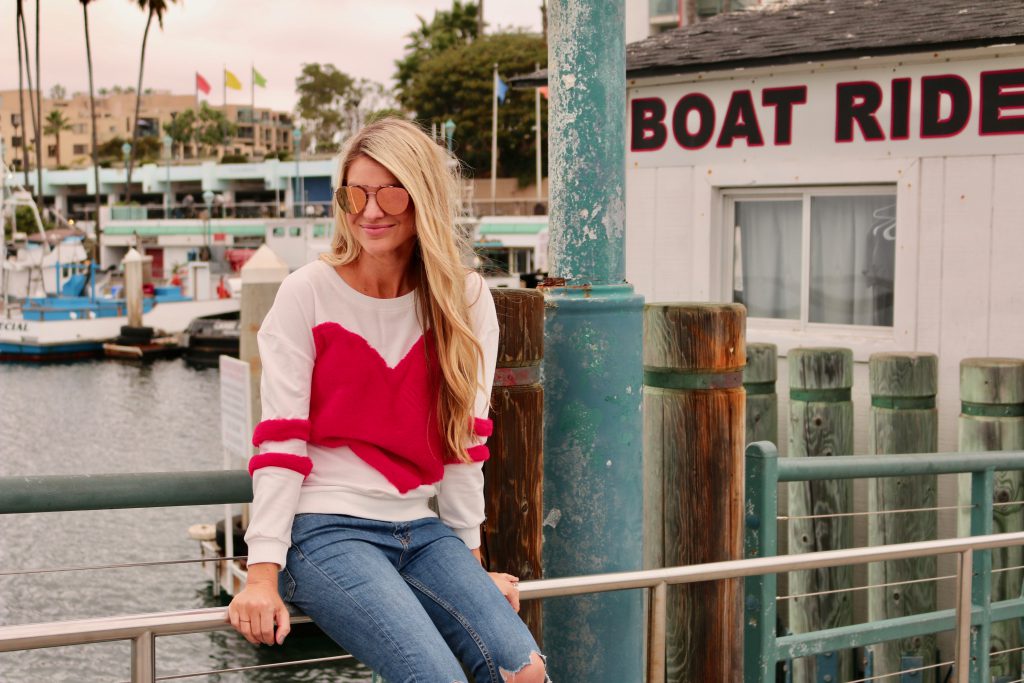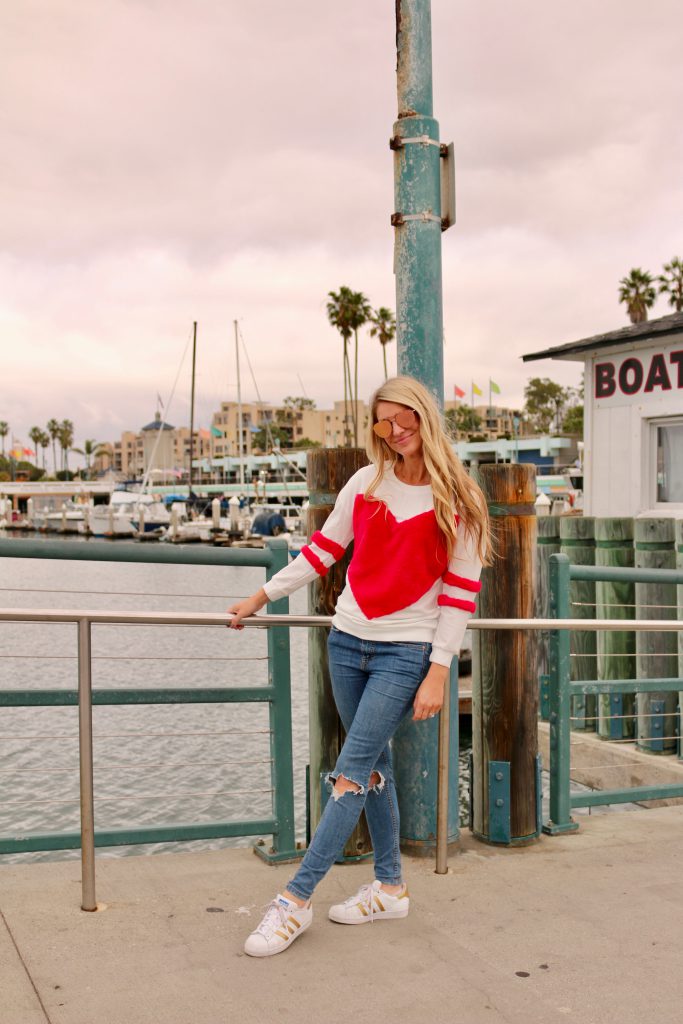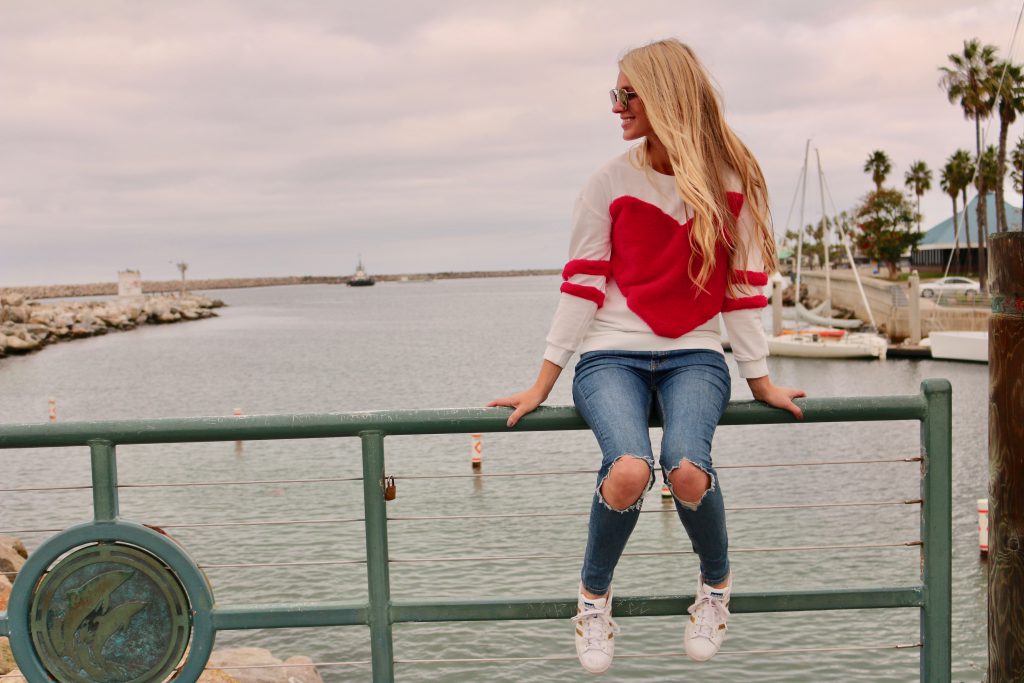 Happy Thursday! Thanks for stopping by.