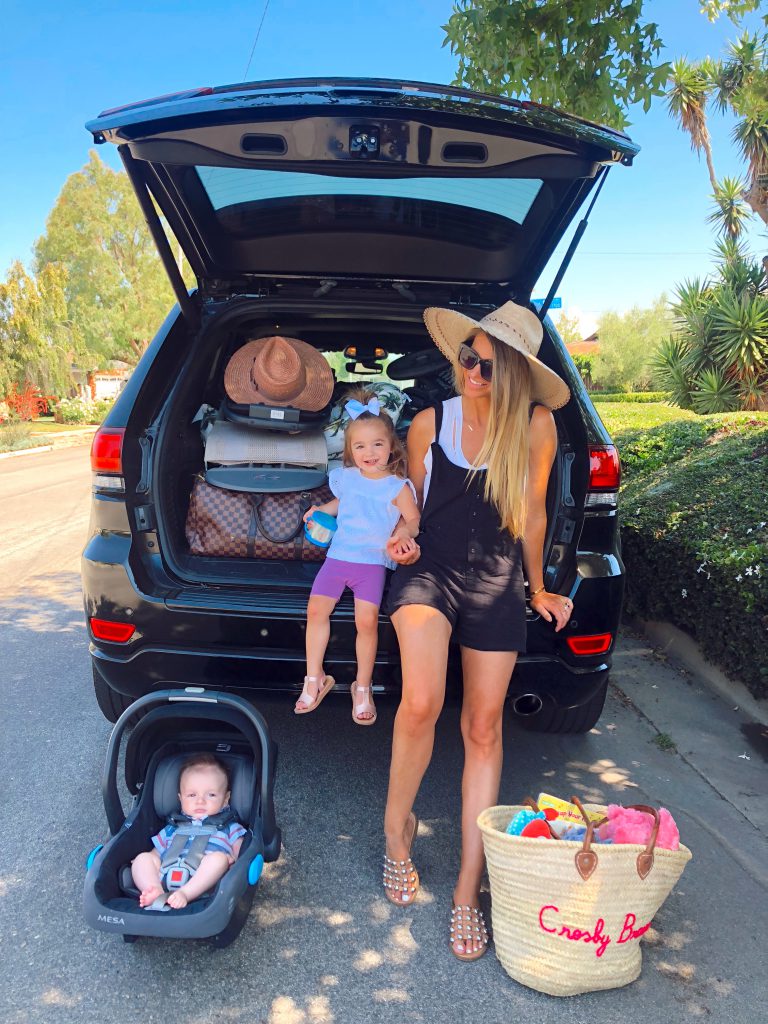 Last week we took our first trip as a family of four. I'm still exhausted and think I need a vacation to recover. 😉 I got so many questions about traveling with two kids. I am by no means an expert, but there were a few things that were very helpful. I want to share my must haves when traveling with a toddler and an infant.
First off, we stayed in a hotel but the rooms were all suites. We had a bedroom that was separate from the living room/kitchen. Wilder slept in our room and Crosby slept in the living room. If we didn't have the separation I don't know what we would have done… it would have been A LOT more challenging.
White noise machine – We brought two for this trip. One went next to Crosby's bed while she slept and one went under Wilder's. They use them at home too and are very used to them. Also helpful for sleeping in hotels with the noise outside/across the walls/etc.
Travel Cribs or Pack n' Plays: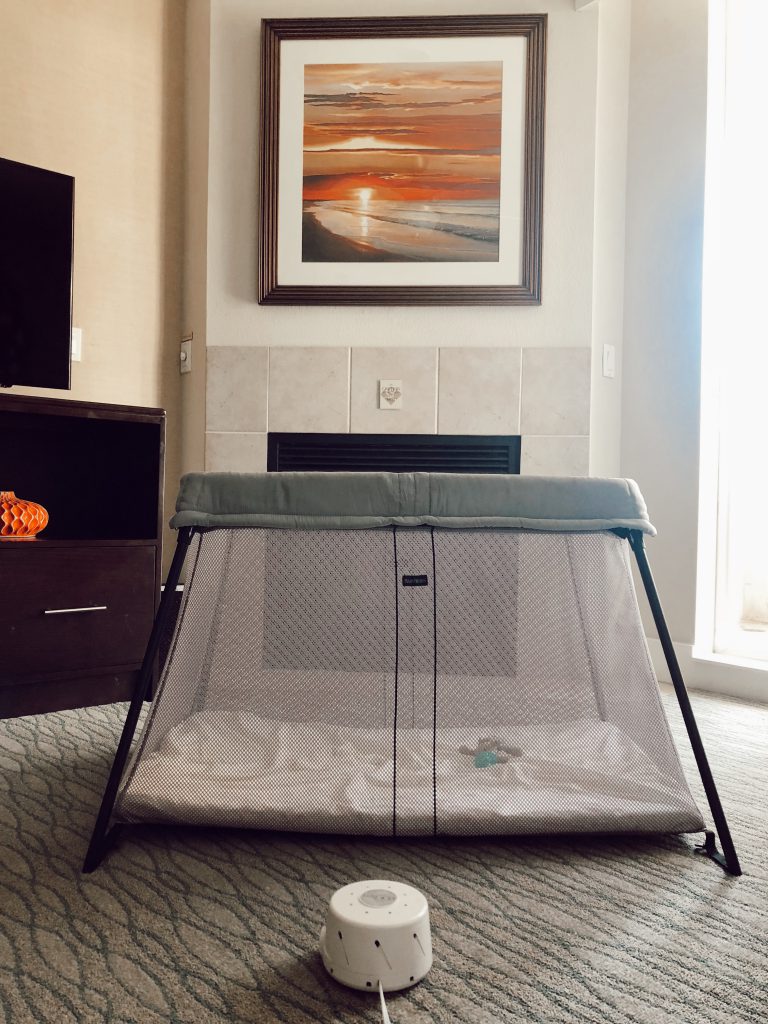 We brought two since Crosby still sleeps in a crib at home. Crosby slept in this one from Babybjorn. It's a pretty standard travel crib that's easy to assemble and comfortable for her to sleep in.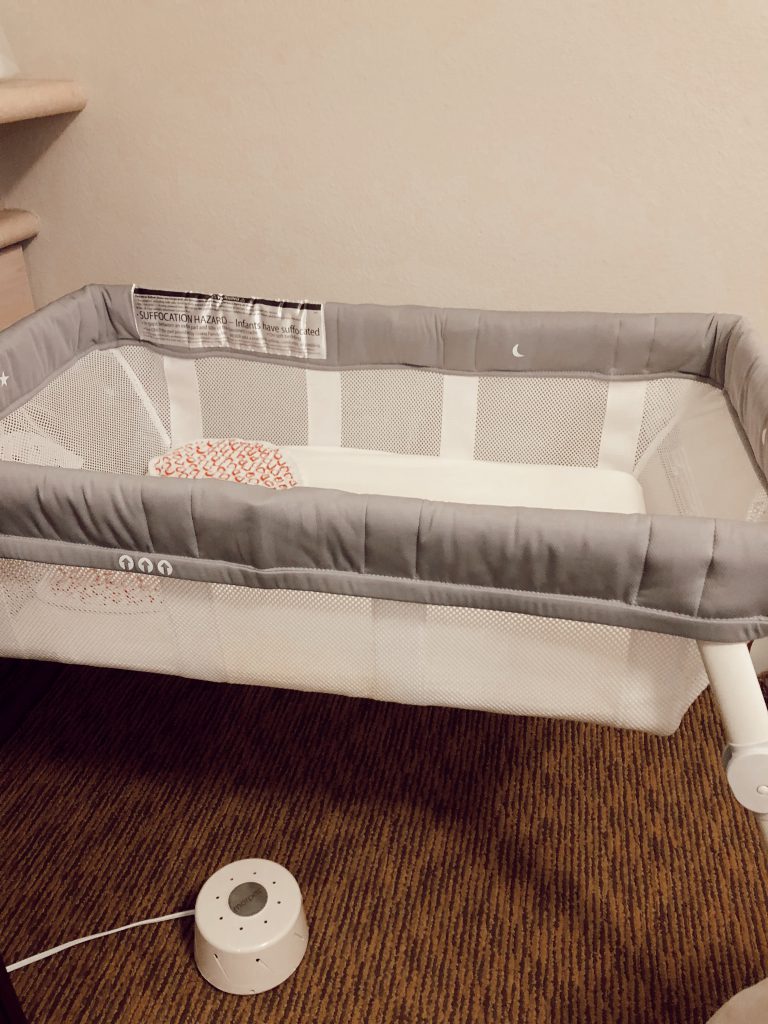 Wilder slept in this one from Guava Family. We've used it since Crosby was an infant and love it because it works as a bassinet for a baby and then converts into a more standard pack n' play as they get older. If you only buy one pack n' play, get this one.
Other baby gear we brought with us that are great for travel:
Babybjorn bouncer – folds up easy to travel with.
DockATot – great for on the go, they also make a travel bag for it.
Babybjorn carrier – the best one I've tried for the infant phase.
Wine – kidding, but not really.
Good luck! XO