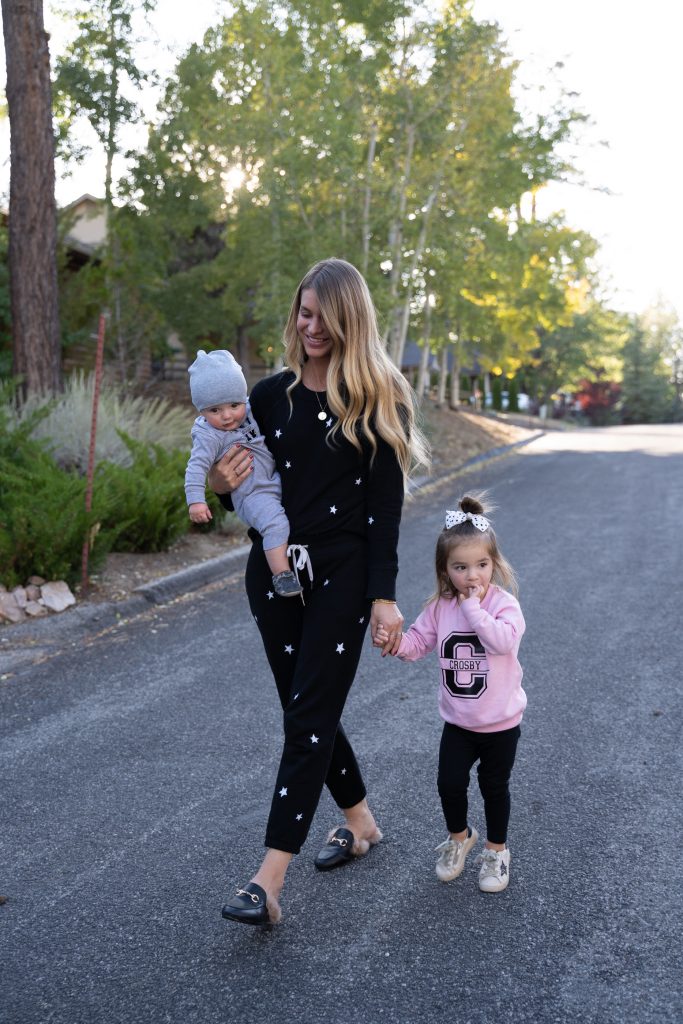 We did a little getaway to Big Bear this past weekend and had so much fun. Our friends have a cabin up there and we're lucky to visit at least once a year. We've been going since Crosby was just a little older than Wilder… you can see my post from two years ago here. I was pretty anxious to travel with the kids right now so  I went in with really low expectations for their sleep and was pleasantly surprised. I wanted to share the gear we brought that helped.
on me: sweatshirt, joggers, similar slides
on Wilder: onesie c/o, beanie, shoes c/o
on Crosby: sweatshirt, c/o, leggings, similar shoes
But first let's talk about C & W's cute personalized outfits. The shop Homegrown Cotton Co sent them a few months ago and I've been waiting for cooler weather + Wilder to fit into his. I thought this trip was the perfect place to debut them. I am obsessed with anything personalized. Throw a name or monogram on something and I'm sold.
I was particularly worried about Crosby sleeping on this trip because it was the first time we traveled since she started climbing out of her crib. Obviously she wasn't going to stay in a Pack 'n' Play like she had in the past. We decided to borrow this Tot Cot from my parents and she really seemed to like it. She had her own room that also had two regular sized beds in it and was able to freely move around, but it seems like she mostly stuck to the Tot Cot.
Another thing we brought from home was this safety door knob cover. We use it on her room at home so she can't open the door. It's completely childproof and adults are still able to open the door from both directions. It's definitely crucial for getting her to stay in her room.
We packed our white noise machines as well and put one in Crosby's room (up high on a window sill so she couldn't turn it off). Wilder doesn't really need one so we put the other one right outside Crosby's door to muffle the noise of people walking by/what was going on in the rest of the cabin.
We also brought both of the kid's monitors so we could keep an eye on them while they were sleeping. Like I said I was really concerned about Crosby's sleep going into the weekend so a set of eyes on her at all times was a must.
It's been a long time since Crosby napped in the car and I was a little worried about that, but we took a chance and left shortly after she normally goes down Thursday. She didn't make a peep and slept the whole time! Wilder did too. We decided to come home around the same time and lucked out again. Will definitely be planning road trips around naps from now on.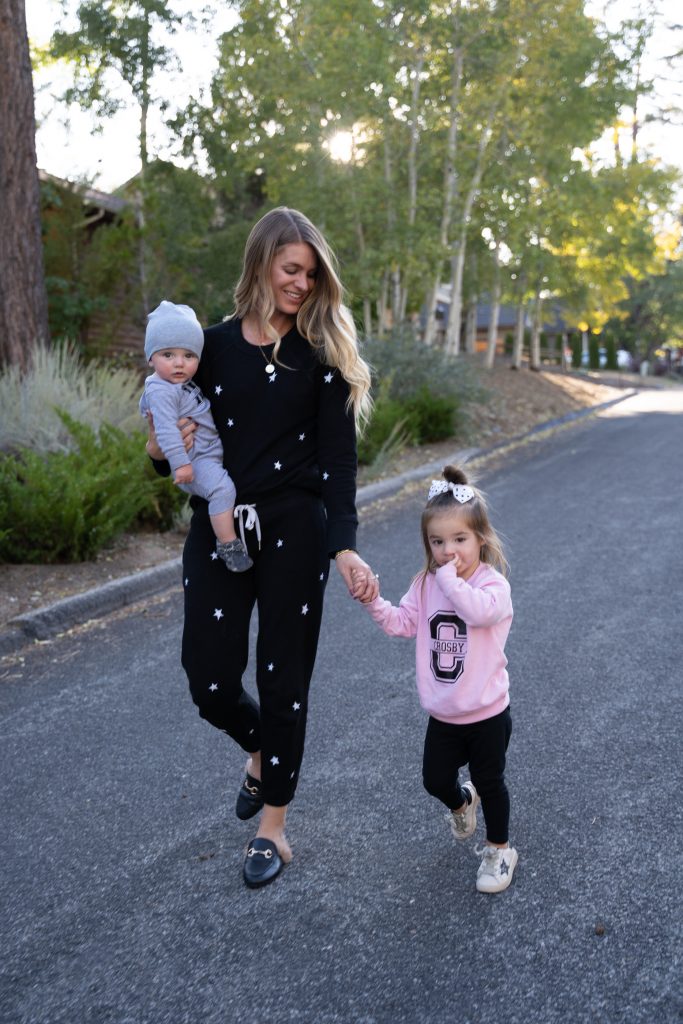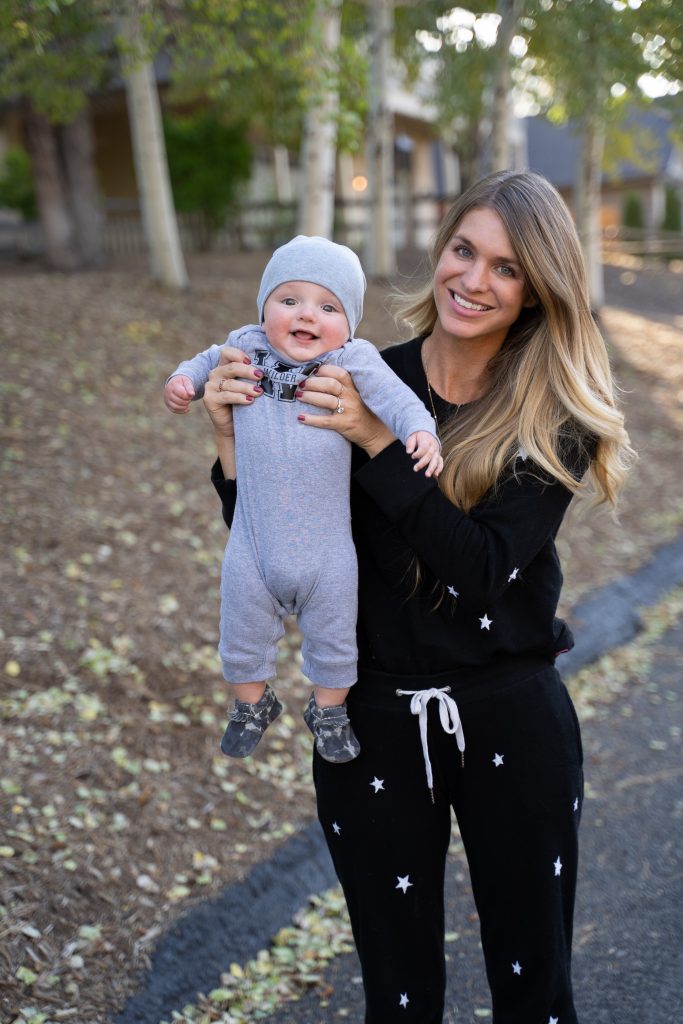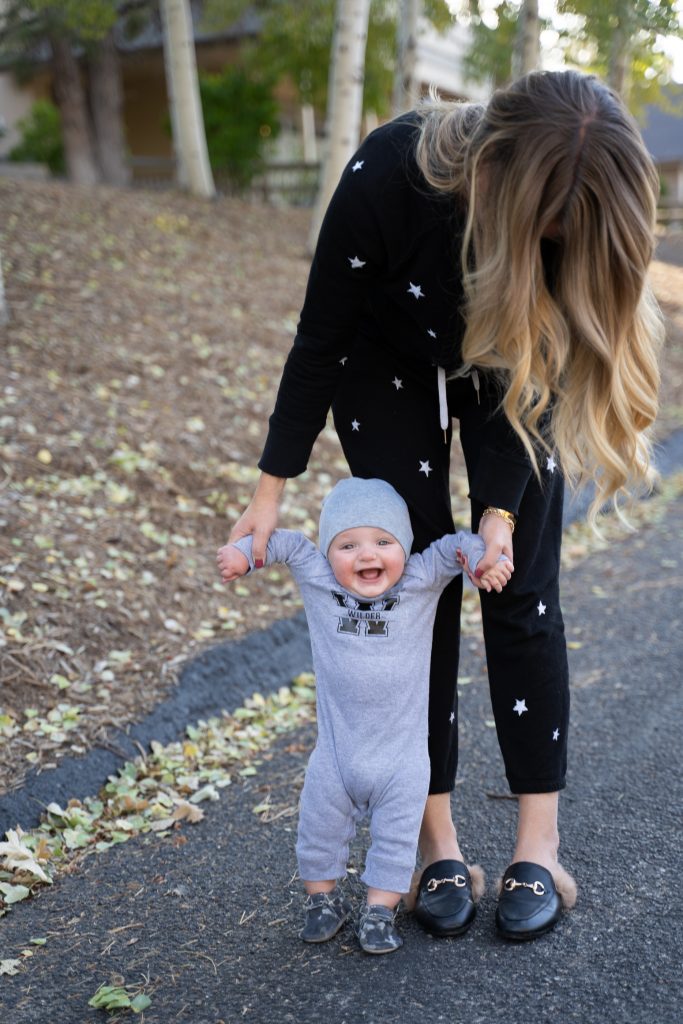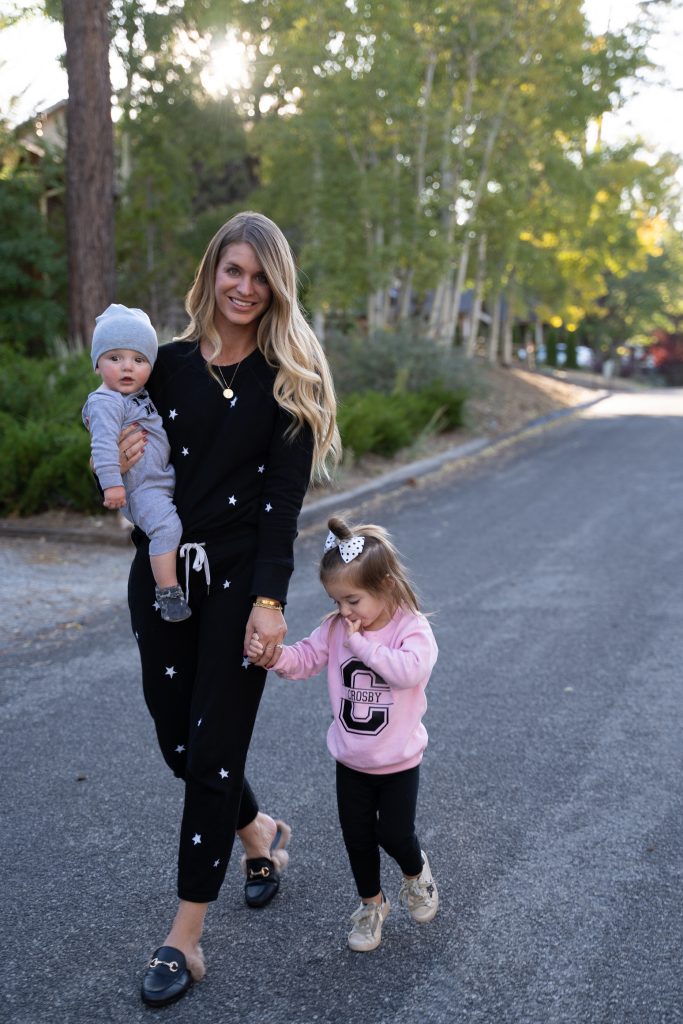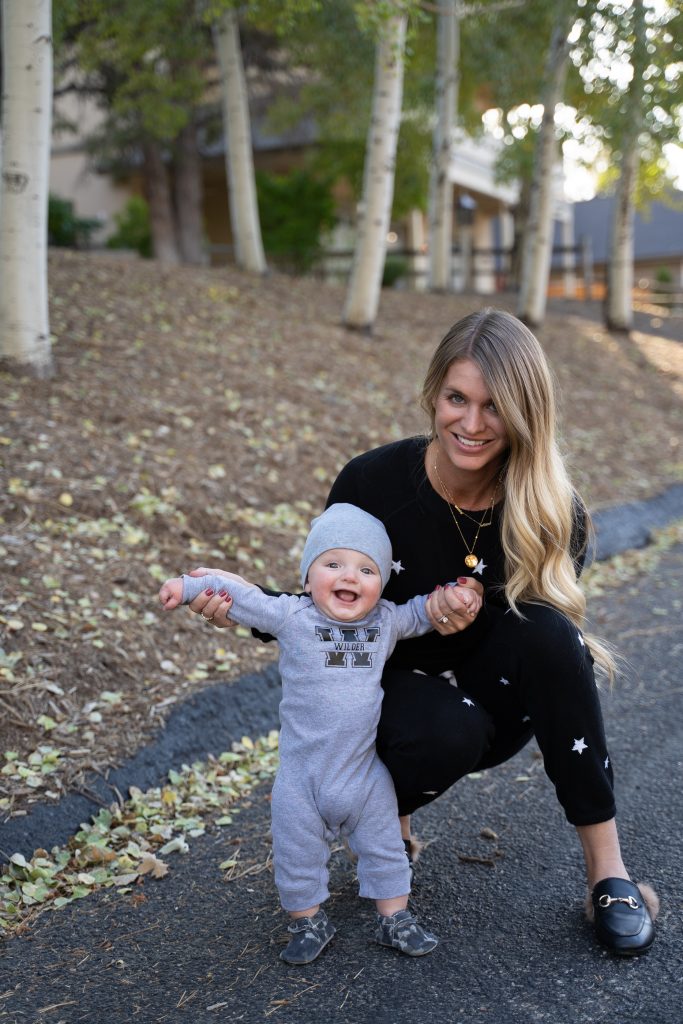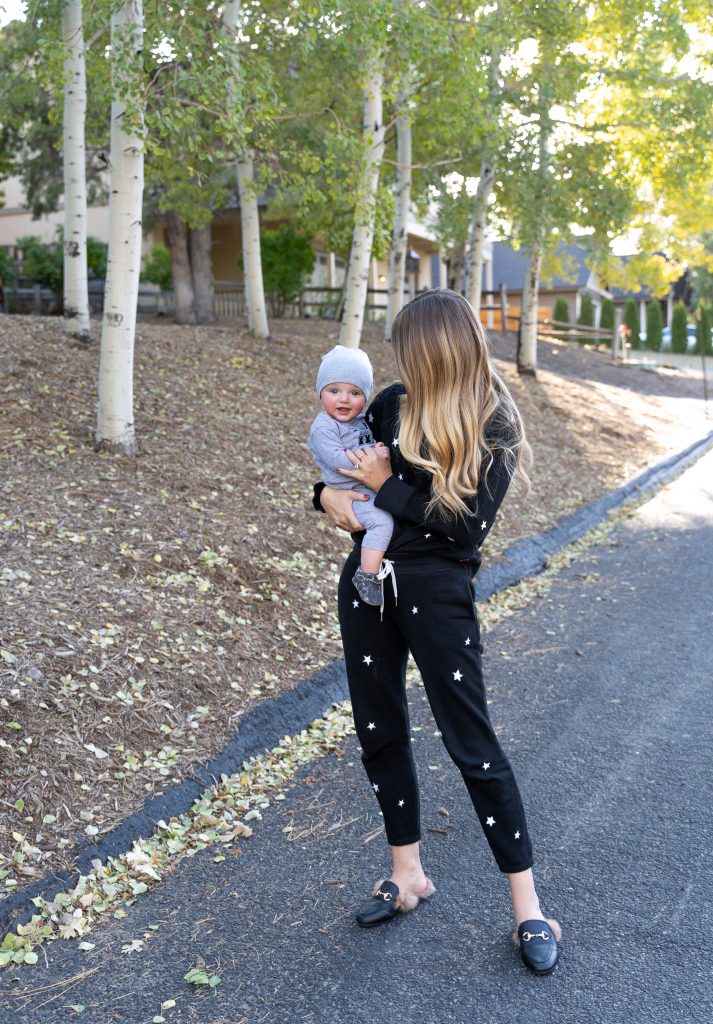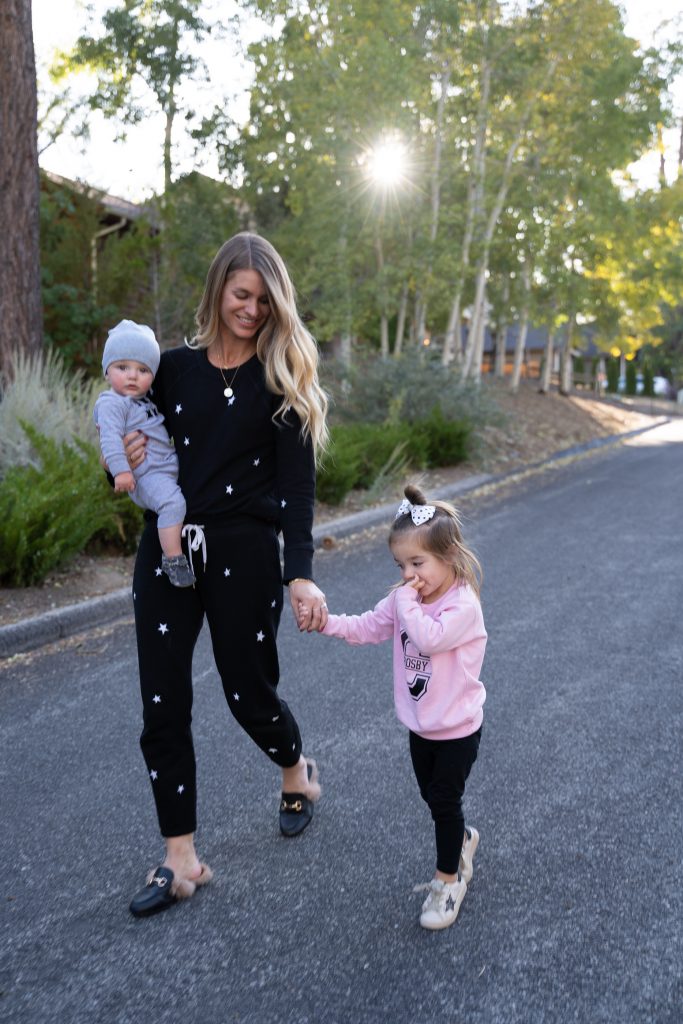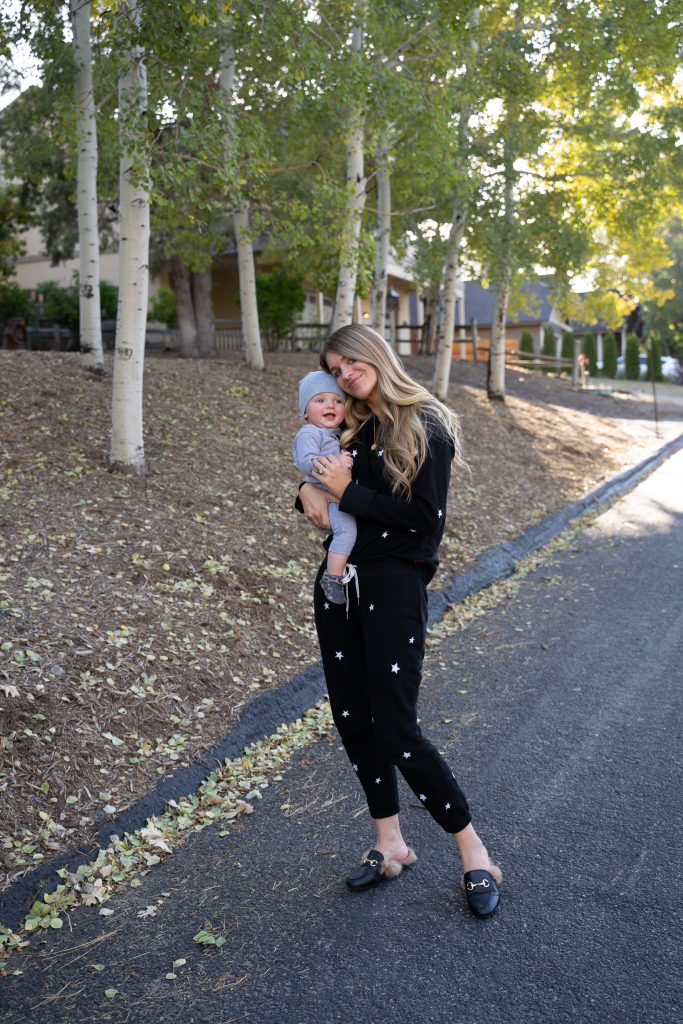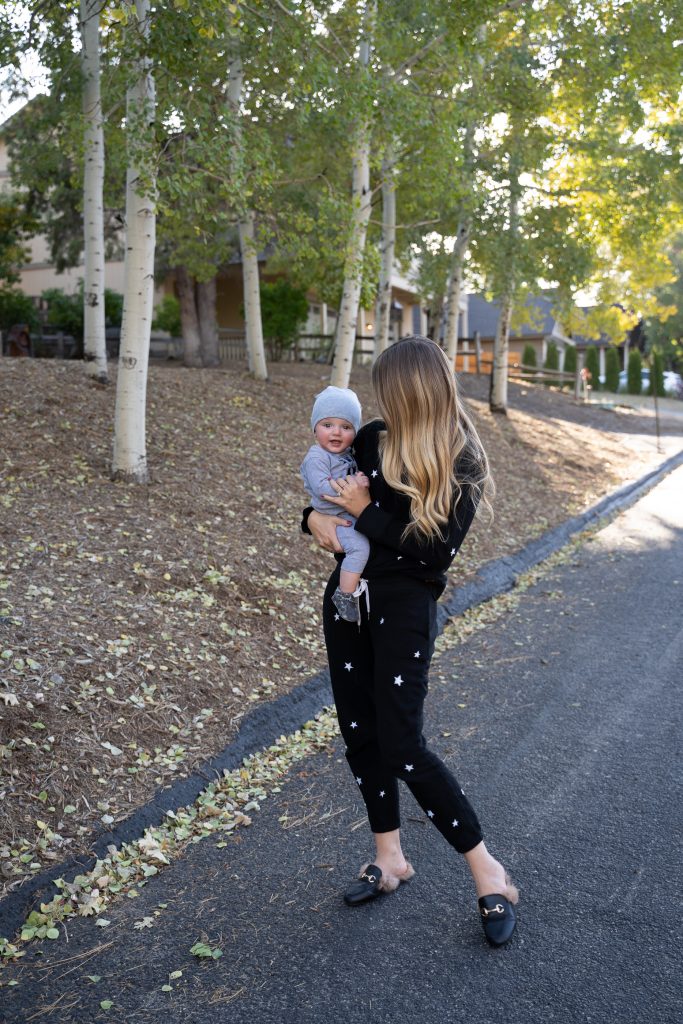 on me: sweatshirt, joggers, similar slides
on Wilder: onesie c/o, beanie, shoes c/o
on Crosby: sweatshirt, c/o, leggings, similar boots
Hope you have a great week – thank you so much for reading and following!