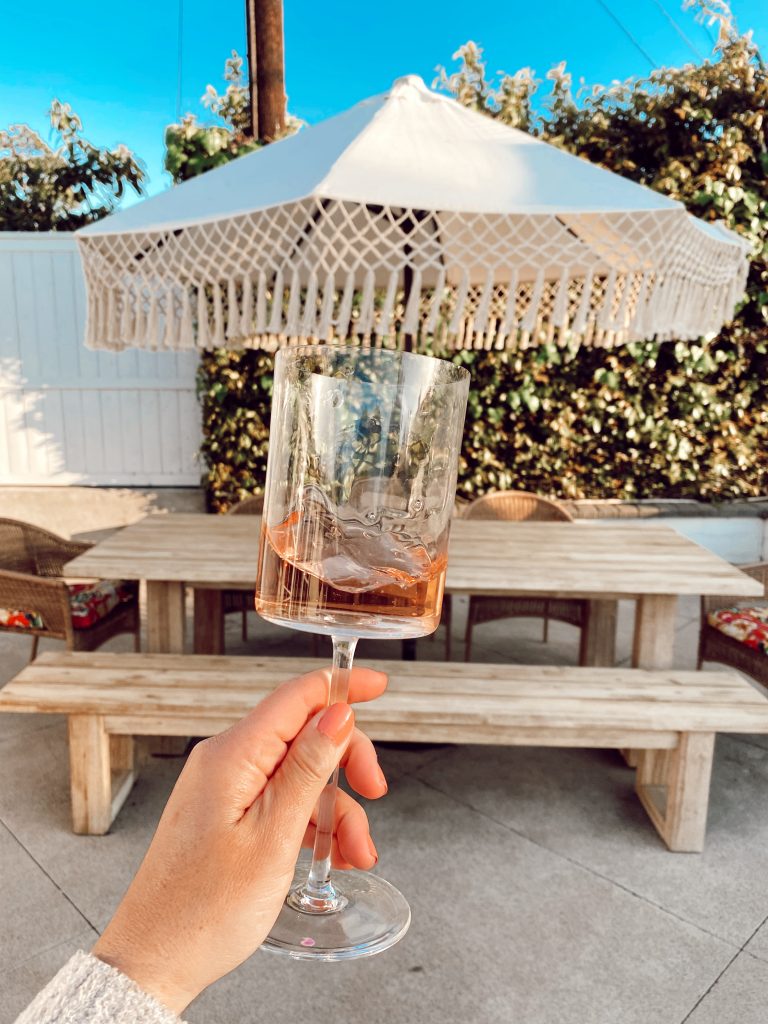 The past few weeks have made me incredibly thankful for an outdoor space. We have been soaking up as much sun as possible and trying to spend as much time outside tiring the kids out. Luckily the weather has been cooperating. Some of my outdoor furniture is on sale for 40% off right now along with the entire World Market outdoor department.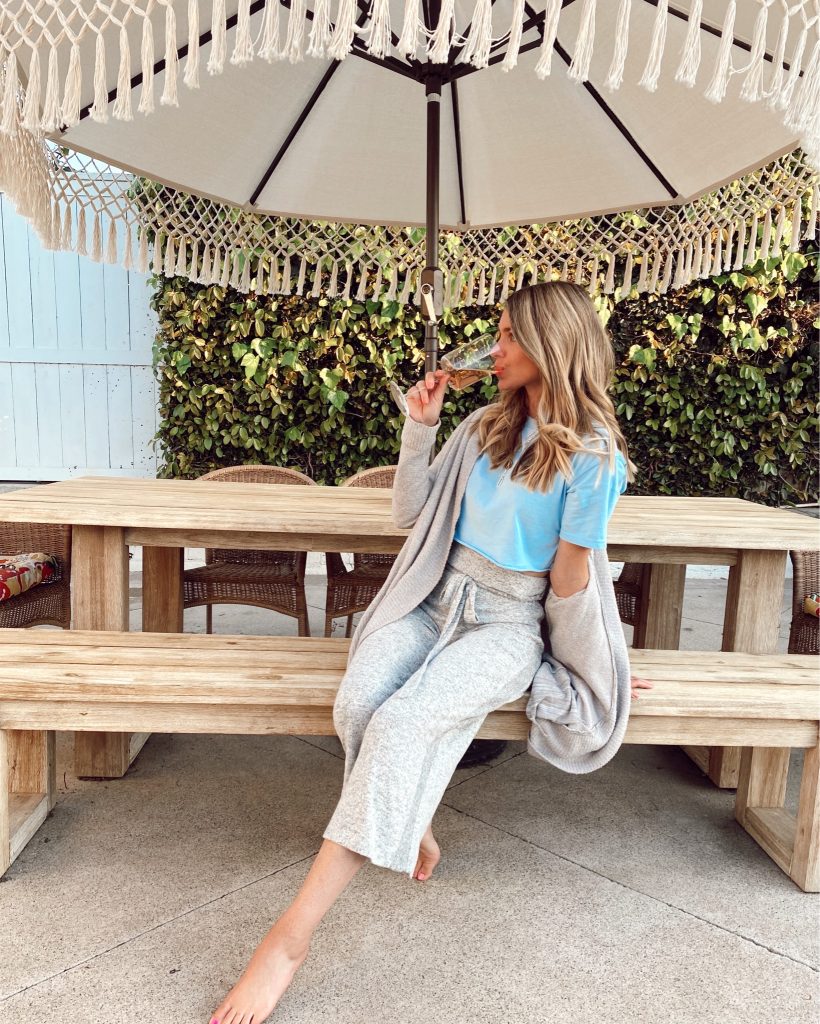 Our outdoor dining table, bench, chairs and umbrella were some of my favorite purchases last summer. This table is a great size, we can comfortably fit 8-10 people around it – I love the bench for more seating.
We also have two navy and white striped umbrellas that we move around the patio when we entertain. The bases, stands and canopies are all included in the sale. The macrame might be my favorite, I think it looks great in any outdoor space.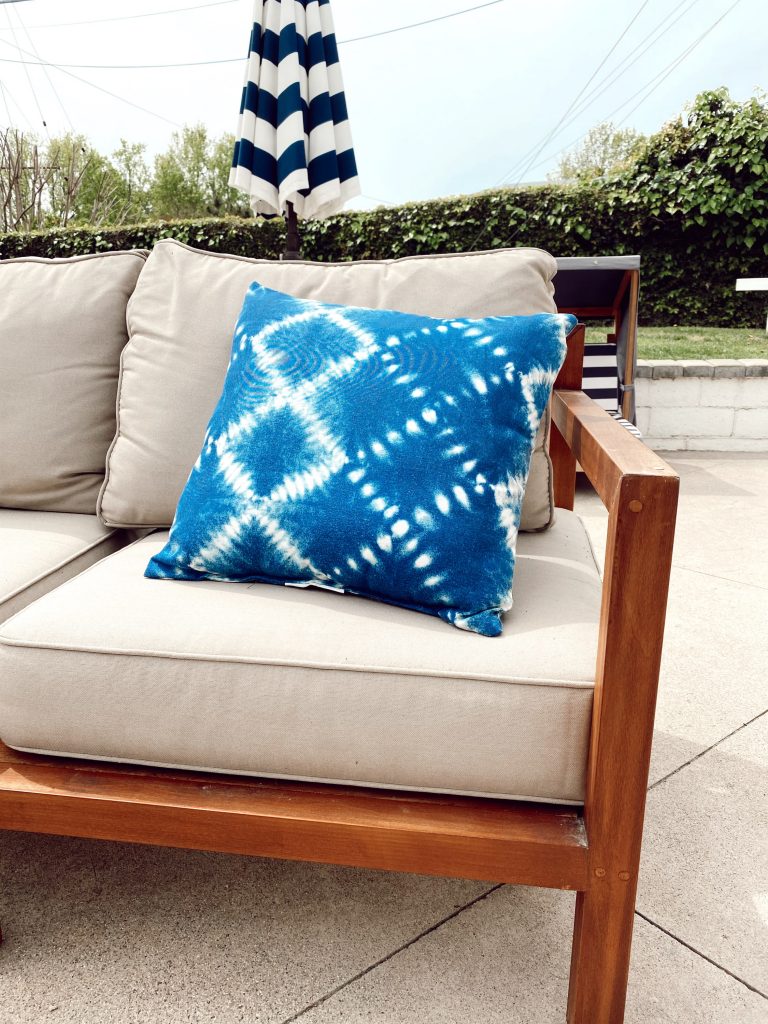 Jeff built our outdoor living room furniture several years ago, but there are a lot of similar options here. I especially love the color and style of these.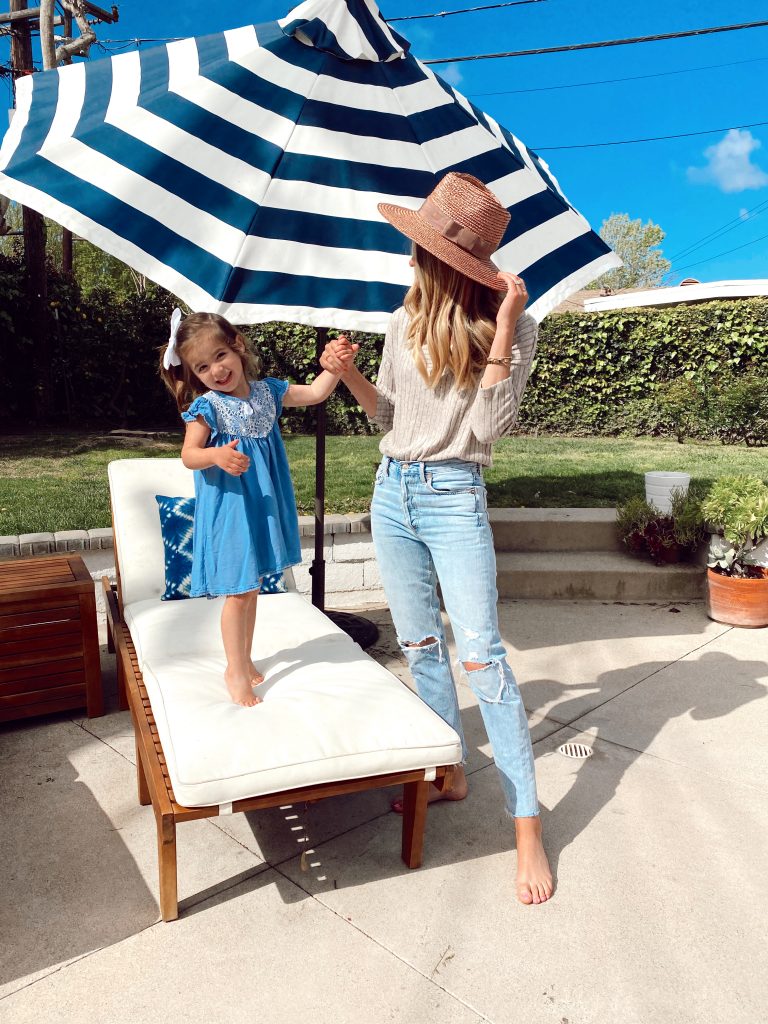 Our lounge chairs are from Wayfair, we've had them about two years now and really love them. They're such a great price for a set of two. I also love this one that comes in a bunch of colors. World Market has a similar one as well.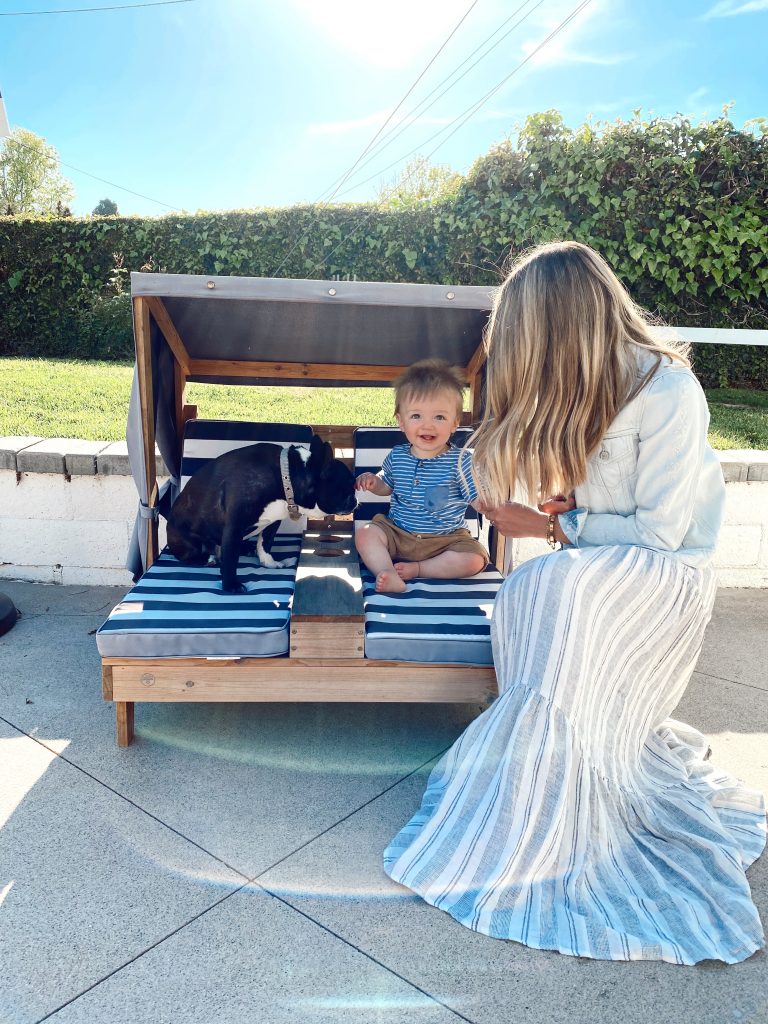 Another one of my favorites is this double kid lounge chair/cabana. We bought it when Crosby was a newborn and have loved using it out every summer. It also comes in a neutral tan color and a single lounge with umbrella. Mackie loves it too!
I'm currently wanting an outdoor rug and am eying a few…
I love the colors in this one, I think it would look pretty with all the navy we have going on.
This one is similar but a little more neutral.
I think this one would look great with most furniture, maybe even under the outdoor table.
Thank you so much for reading today – hope you're staying healthy and staying home! xo