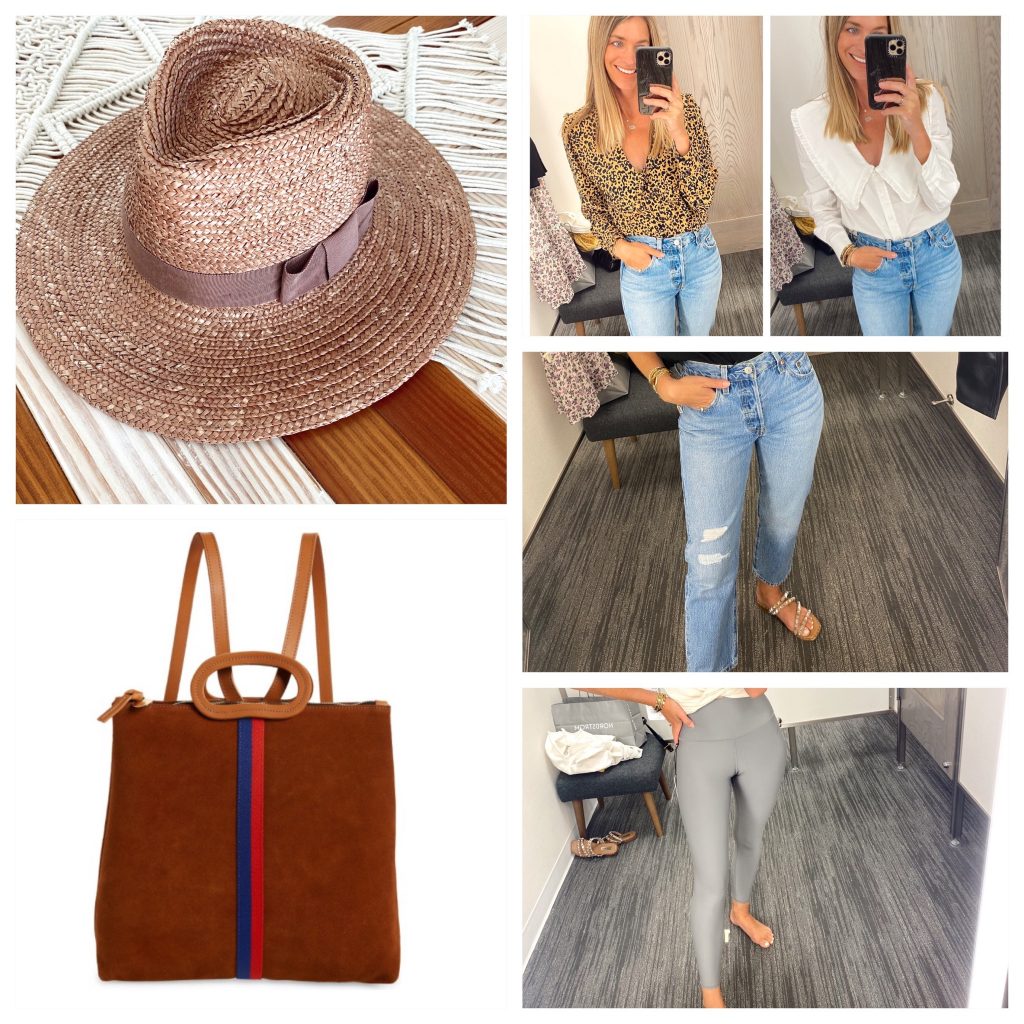 Coming to you very late with my top five from last month. The past few weeks have been a little crazy… it started with a sleep regression/seperation anxiety (Wilder) and then both kids got sick, so my attention has been focused primarily on them and everything else got pushed aside. Fingers crossed that we're finally on the other side of all that now. Needless to say I am very much looking to school starting in just a couple weeks. I can't wait for us all to get on a solid routine!
Let's go back to what this post is supposed to be about… July top five. The Nordstrom sale was a big part of last month and every single one of my top sellers is a direct reflection of that.
Brixton Hat – I LOOOOOVE Brixton hats. The quality is amazing and the price point is perfect. I have several and love how unique but on trend they all are. I've had this one for a couple years and was so excited to see it included in the Nordstrom sale – also in this pretty vanilla color. Both are extremely wearable and versatile. I also snagged this one while it was on sale and it's been my favorite hat this summer.
Clare V. Backpack – I didn't end up purchasing this but I shared it and everyone went nuts for it. Clare V is another brand I'm a loyal fan of. Her quality is amazing and I always love the new designs every season.
Wayf Top – I tried this top on in both white and leopard and they were drastically different. The white was super stiff and felt cheap but the leopard was amazing! Much better material that was breathable and comfortable. I think this top is perfect for fall. Would be so cute with cat ears for Halloween but also so cute to wear to Thanksgiving dinner.
Levis – My new top favorite jeans! They are so flattering, comfortable and I've already worn them a bunch even though it's the dead of summer. I went with my normal size and the fit is perfect. I'm 5″4 and they hit right at my ankle – love that I don't have to get them hemmed.
Alo Leggings – These come in a few colors but the gray won me over. I love that they're neutral but I didn't have anything else like them in my closet. I went with my true size and they're super comfortable and stay up!