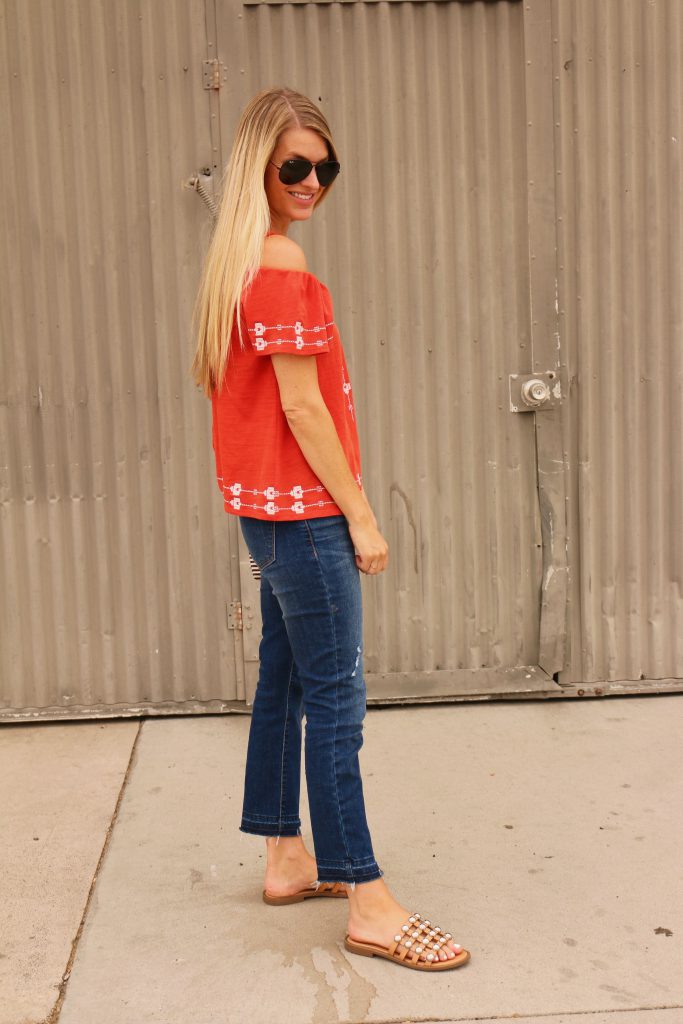 This summer is flying by! I think time drastically speeds up when you have a baby – I find myself looking at pictures of things that happened months ago and feel like they were just yesterday. And now that we're in August summer days are really numbered. Although in Southern California it will still be warm til Thanksgiving.
I got these jeans a couple weeks ago and have been wearing them a ton. I love their raw hem that's uneven in the front and they're cropped to the perfect length. If you're taller than I am (5'4″) they'll actually be a bit more cropped which I think is the perfect length for early fall. Right now I'm loving them with sandals, (these slides are such a steal) but they'd pair so well with booties or cute sneakers.
I'm in such a hair funk right now. Half of me wants to chop it off and half of me doesn't. I've done that a couple times in the past and always end up regretting it, so I know it's best to not do anything drastic. But postpartum hair loss is not fun! I'm hoping it slows down soon but then I know I have the awkward re-growth phase to look forward to. I'm trying to not use too much heat on it right now and let it do it's thing, while following this. Most days I end up with it in a bun with a banana clip – so chic!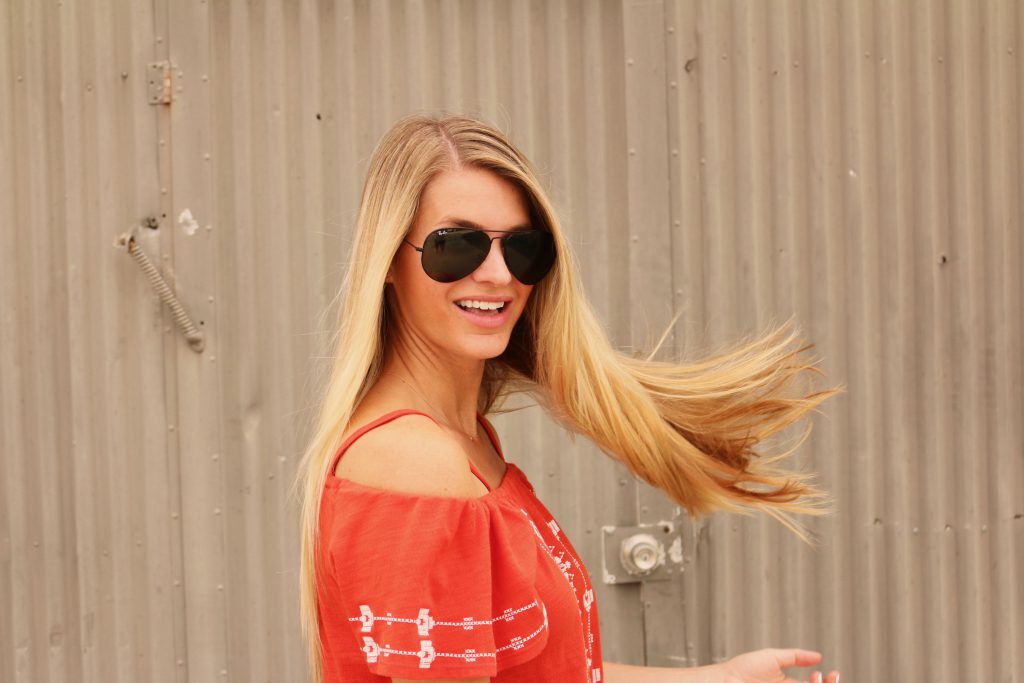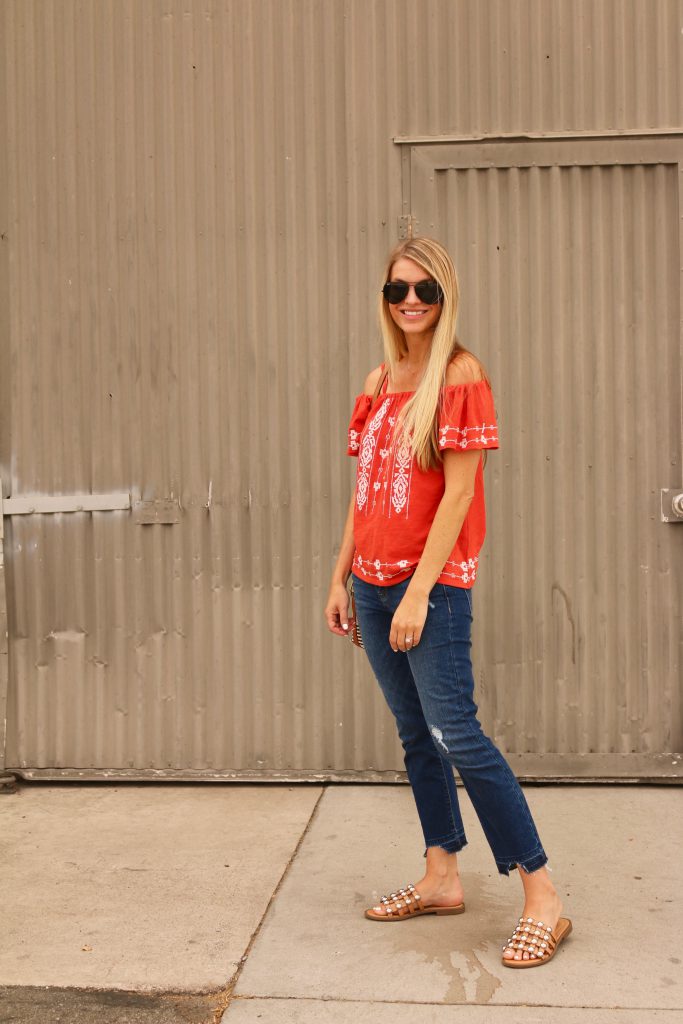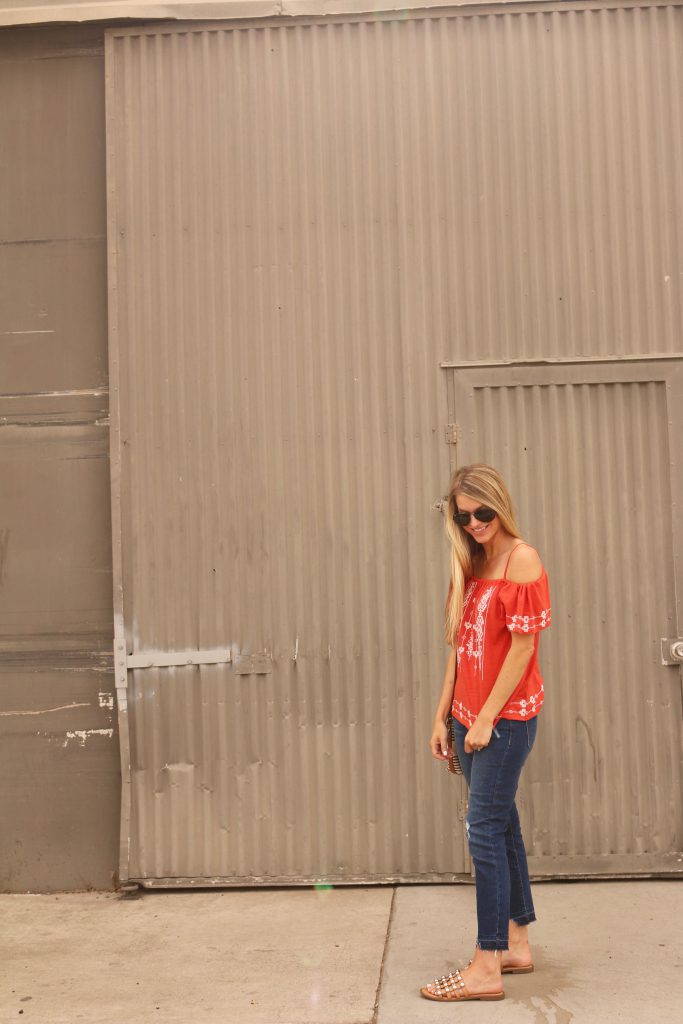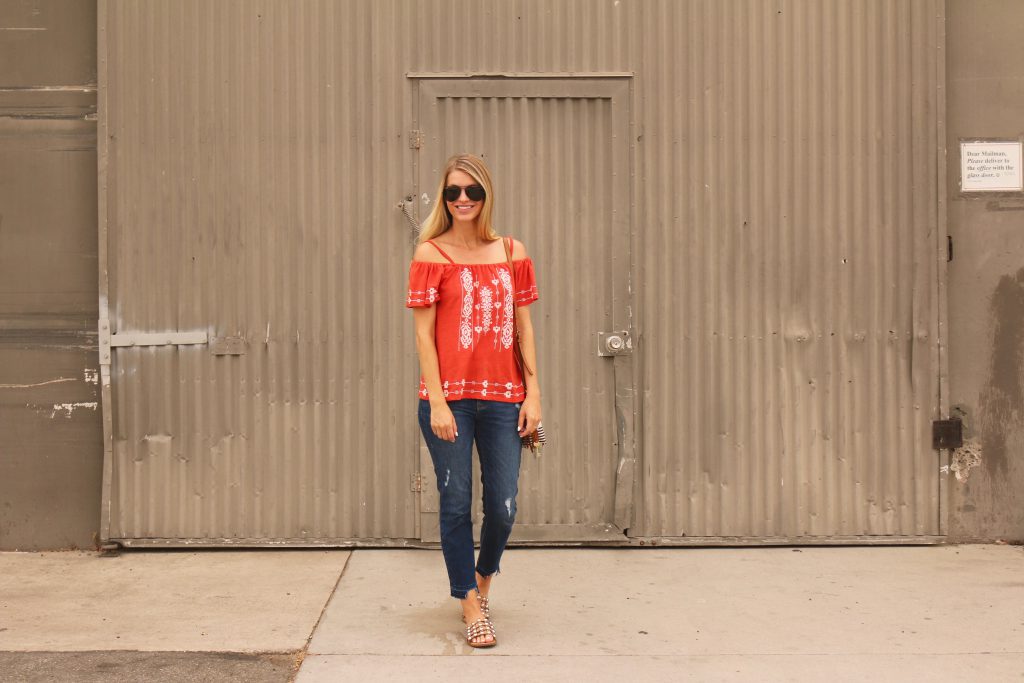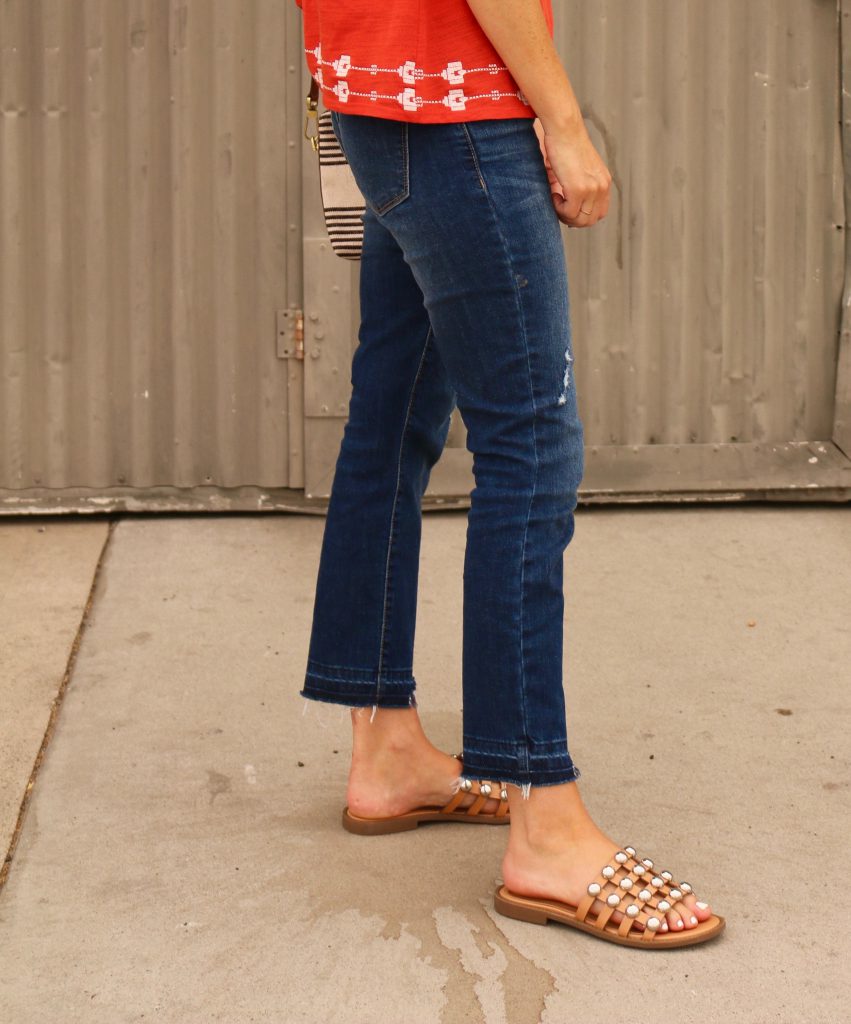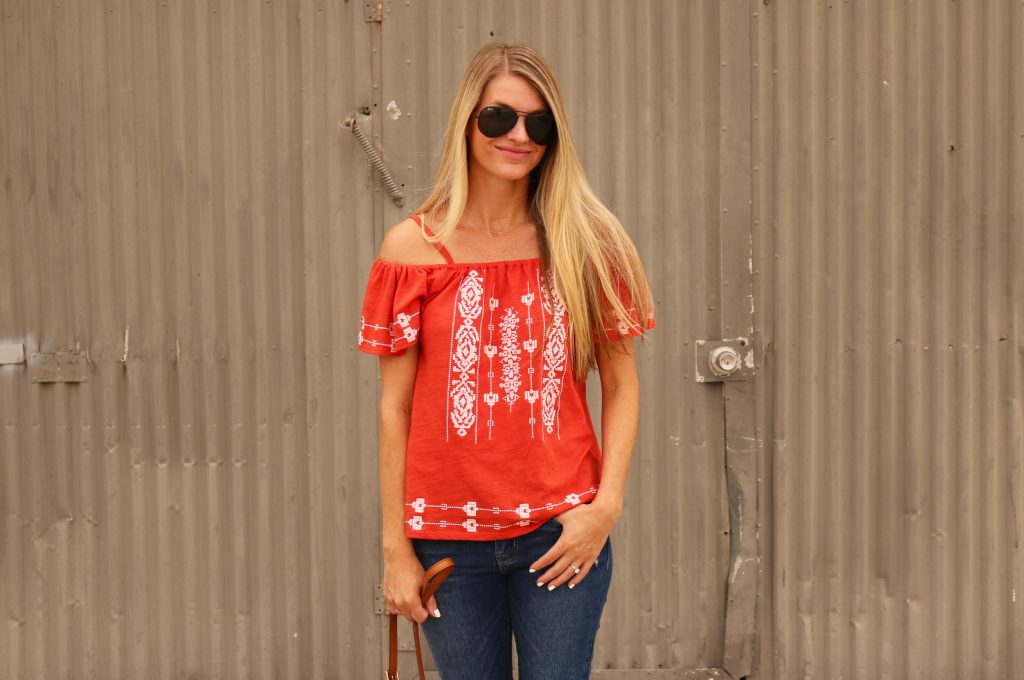 ray-ban aviators, fossil bag c/o, sanctuary top c/o, sanctuary jeans c/o, public desire slides c/o
– shop the post –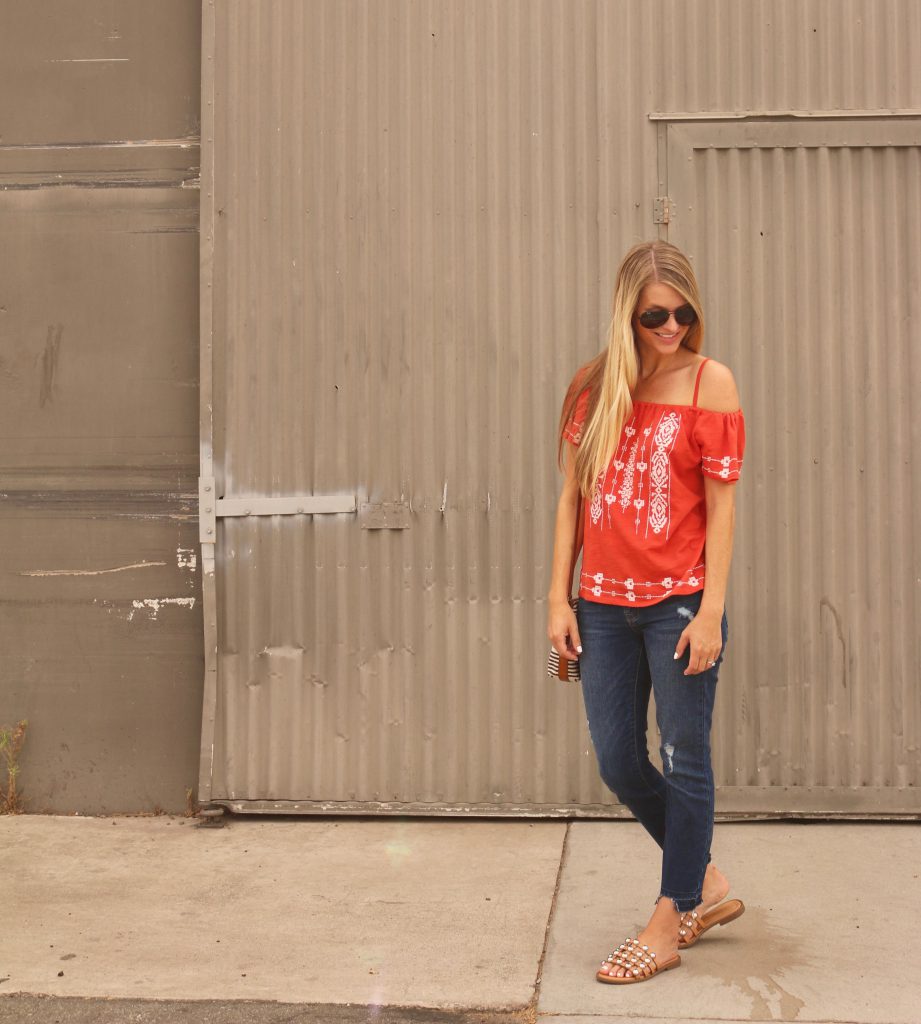 Thanks for stopping by! XO