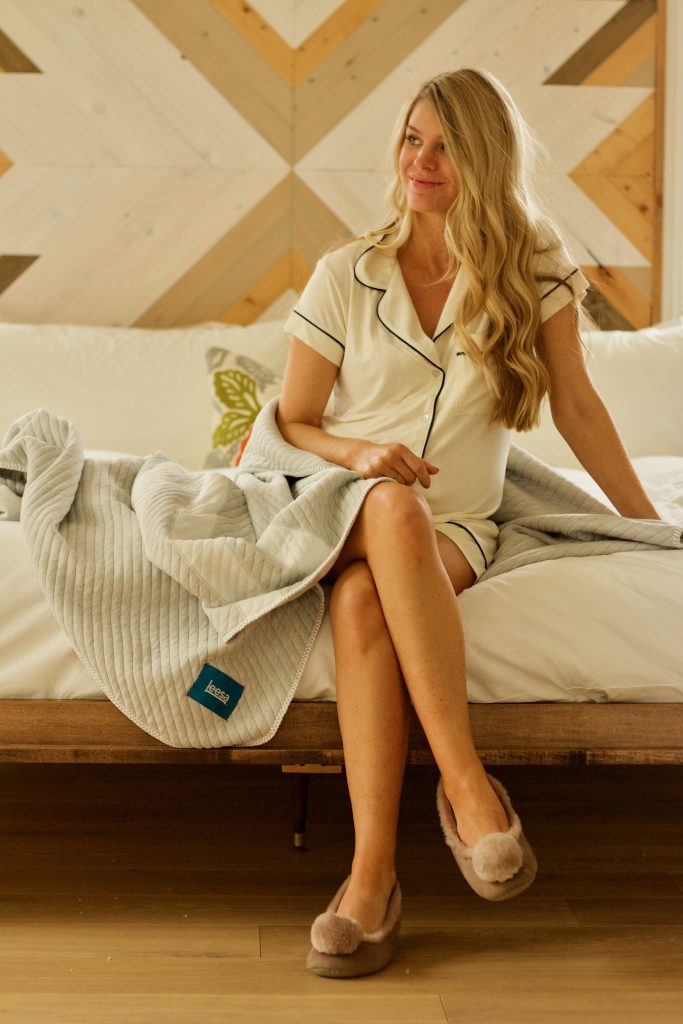 I am crazy obsessed with all things cozy and lounge-y right now. At 29 weeks pregnant I want to be as comfortable as possible at all times. Topping my list of current favorites is this blanket by Leesa. You may remember my mattress post with Leesa last spring, well I've partnered with them again to share this yummy blanket. Which has been the perfect companion on the chilly rainy days we've had lately. It's super soft, but actually heavy enough to keep me warm… and for someone who shakes like a Chihuahua when they're cold, that's a huge win. It's made from the same luxurious feeling fabric as their mattress cover and is double-sided for even more softness. It's also Mackie approved, but that really doesn't take too much….
Another lounge favorite are these Eberjey pajamas. I recently got two pairs from Eberjey and I don't know how I ever slept without them. They're all I want to wear now… morning or night. Is that a problem? I think they'll really come in handy during my maternity leave. 🙂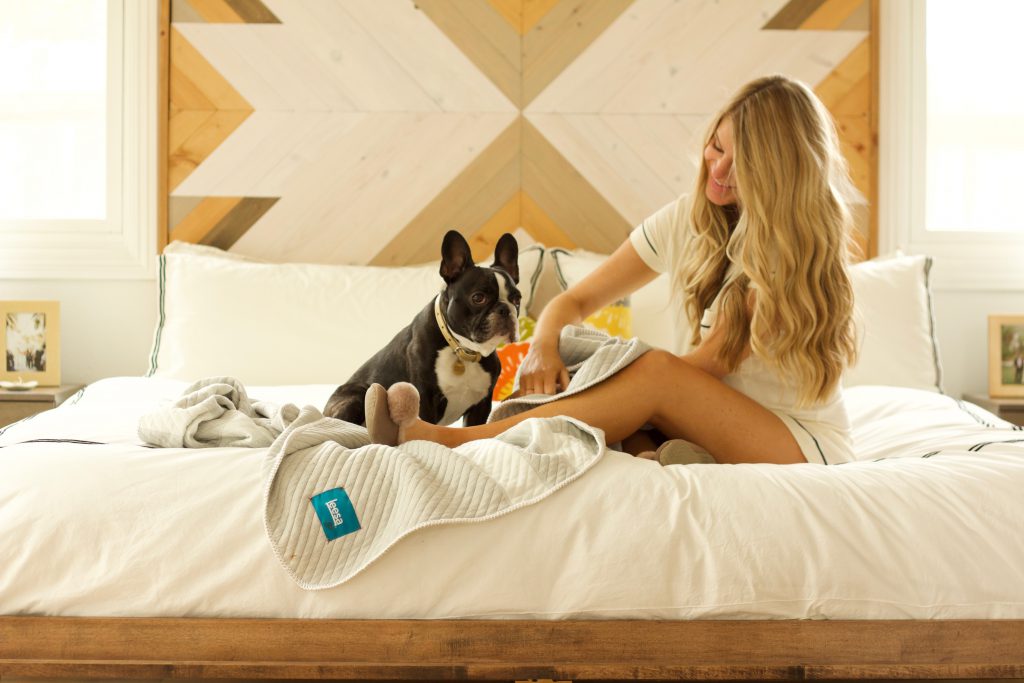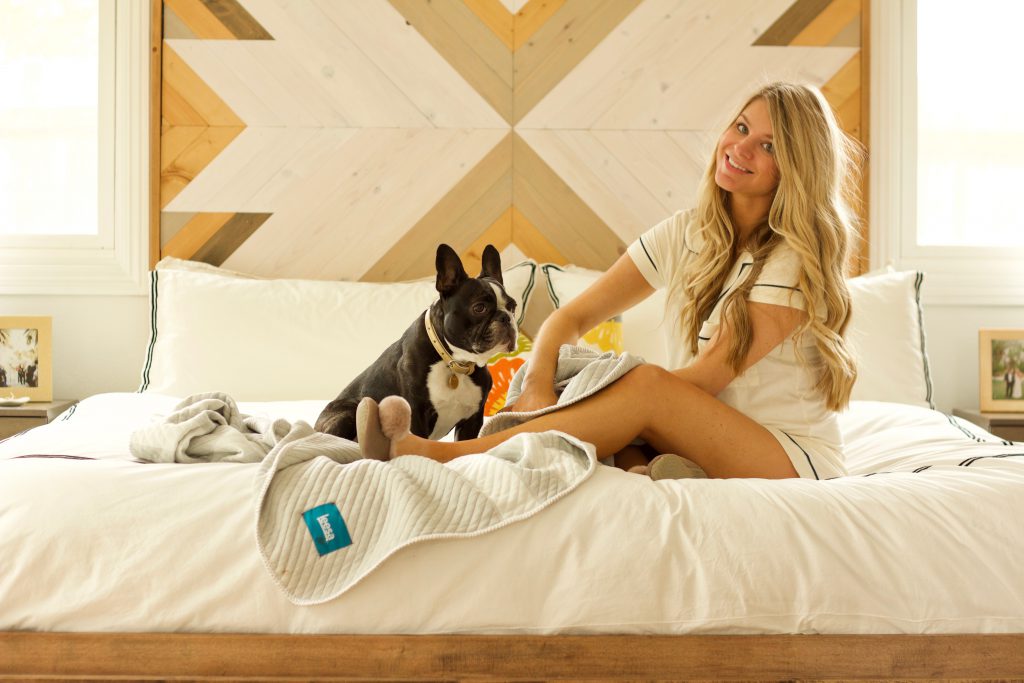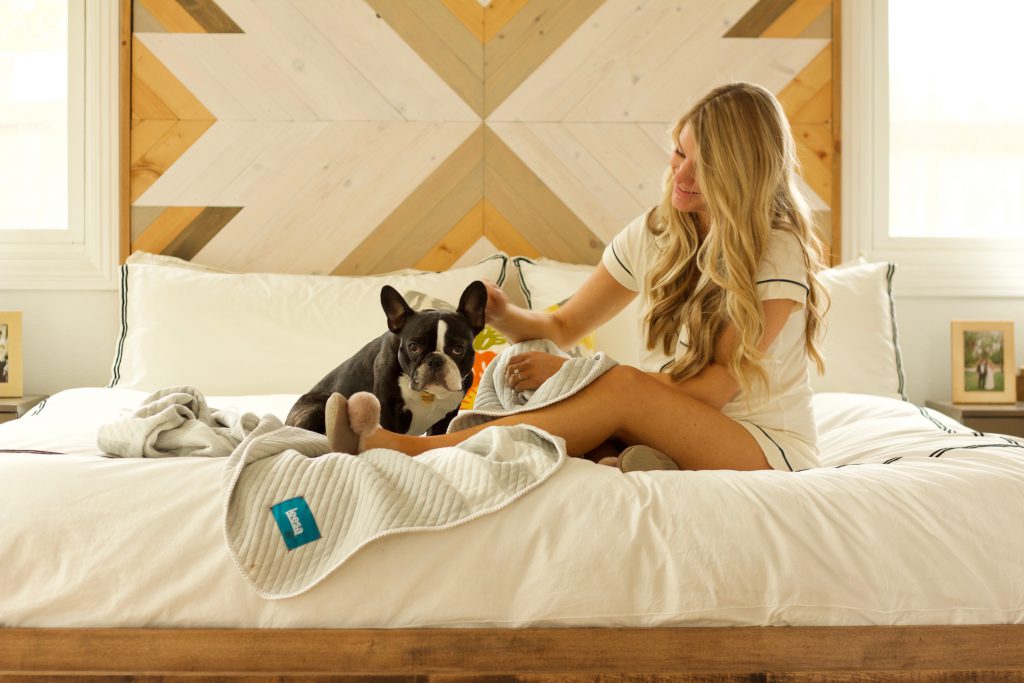 eberjey pajamas c/o, slippers, bedding, lessa blanket c/o, similar bed
– shop the post –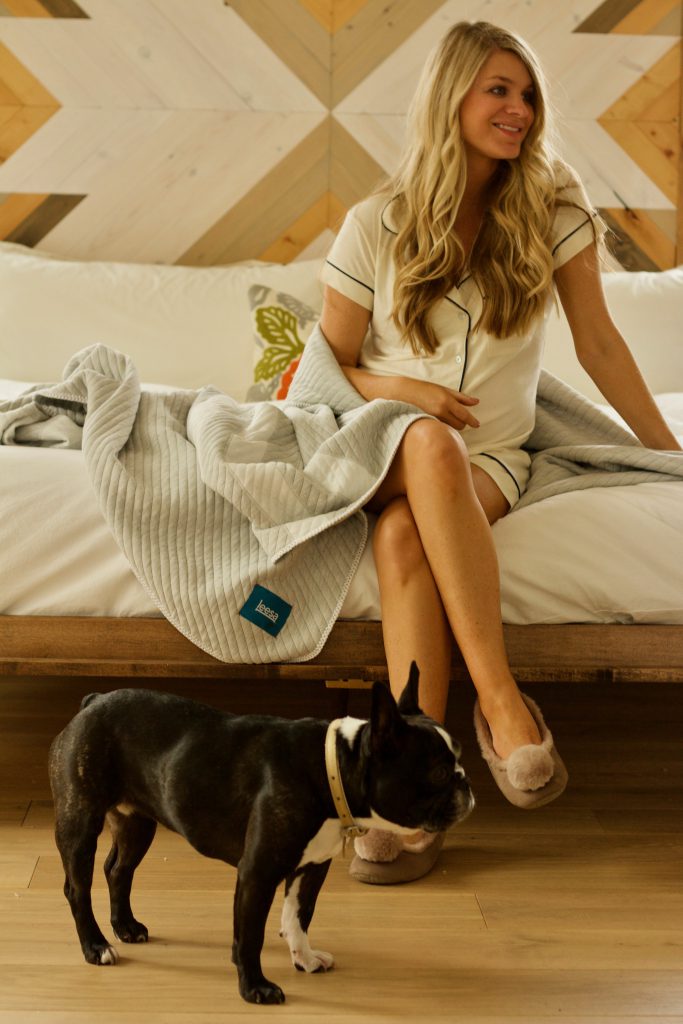 This post was sponsored by Leesa, all opinions are my own.