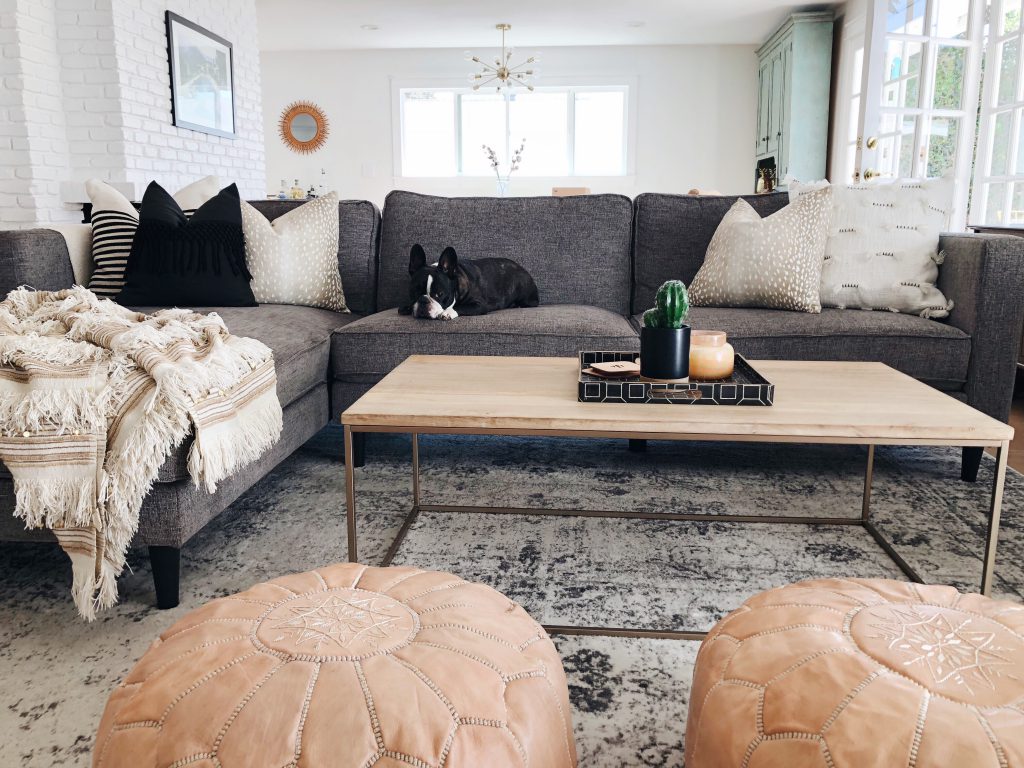 Over the past few months, we've totally re-done our living room. With a new couch, rug, poufs, throw pillows and coffee table. The room looks completely different than before and I think it's finally just the way I want it.
It started with the rug. Back at the end of April I was online and saw a huge sale happening on Wayfair and quickly purchased this rug. I never really liked our old rug, it was kind of an impulse buy and I felt the colors kind of clashed with the rest of our decor. So a new rug came and we sold the old one on Craig's List.
Next up was the sectional. We knew we need more space to spread out. Jeff was sick of me taking over the couch every night, so a sectional where we both could relax was key. We found this one during a Memorial Day sale at Living Spaces. It checked all our boxes and looked perfect with our new rug. I can't find it online, but I found this one that's pretty similar.
I knew I wanted new poufs for the space too and found these on Etsy and my parents got them for my Birthday. They came from Morocco – un-stuffed so we played around with what to put in them. Finally came up with a mixture of old clothes and pellets like these. They're a great weight now.
For the throw pillows I collaborated with a local shop Willa Skye Home. They amazing prices and online inventory, so definitely check them out.
The hardest item to find was a coffee table. I knew I wanted a lighter wood top and base that wasn't too bulky. Jeff finally found this one online at West Elm. I say finally because it took months. We actually just got it a couple of weeks ago.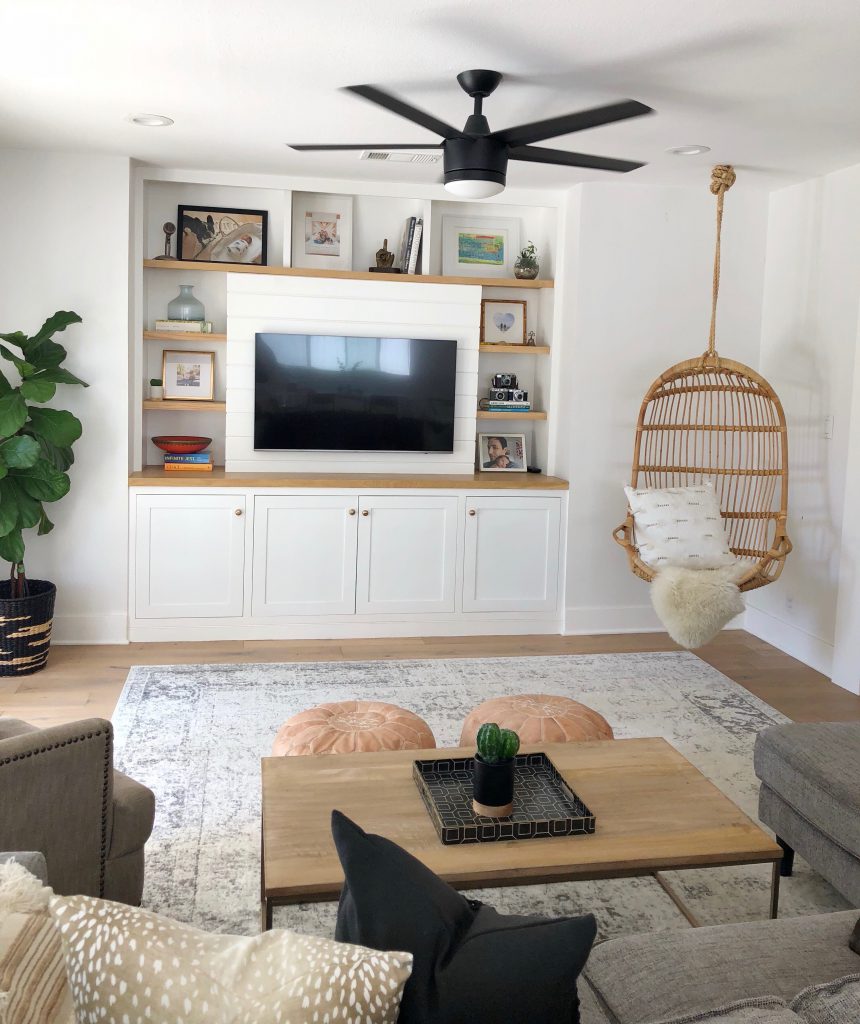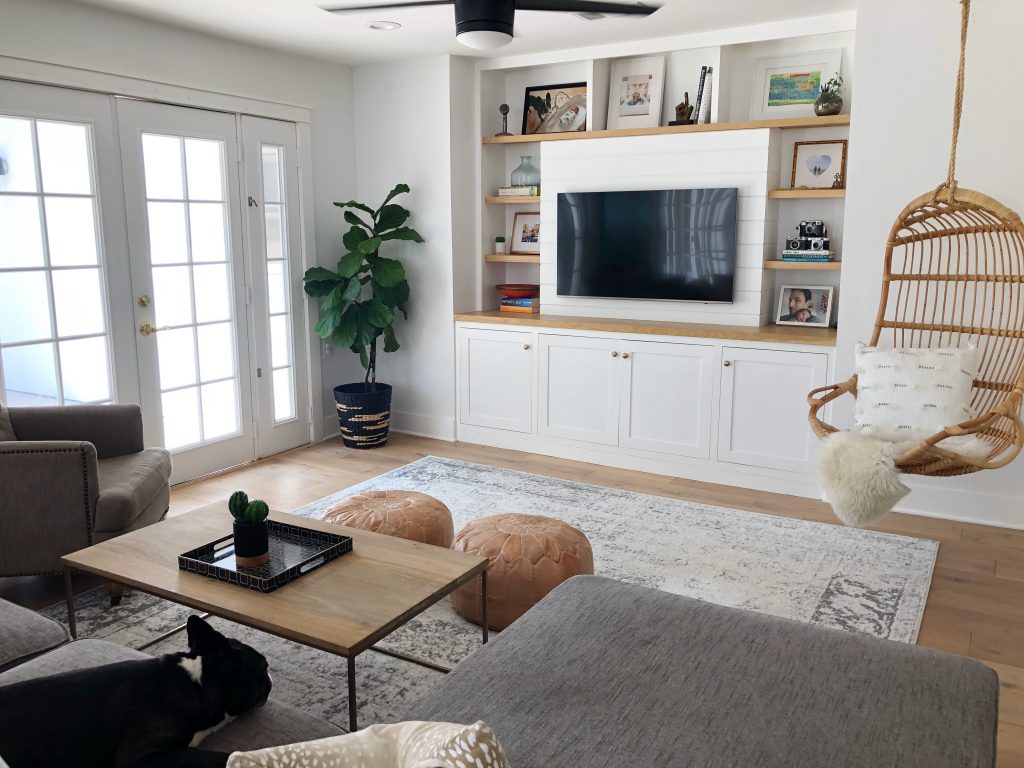 other product links:
Here are some photos for what the room looked like before…