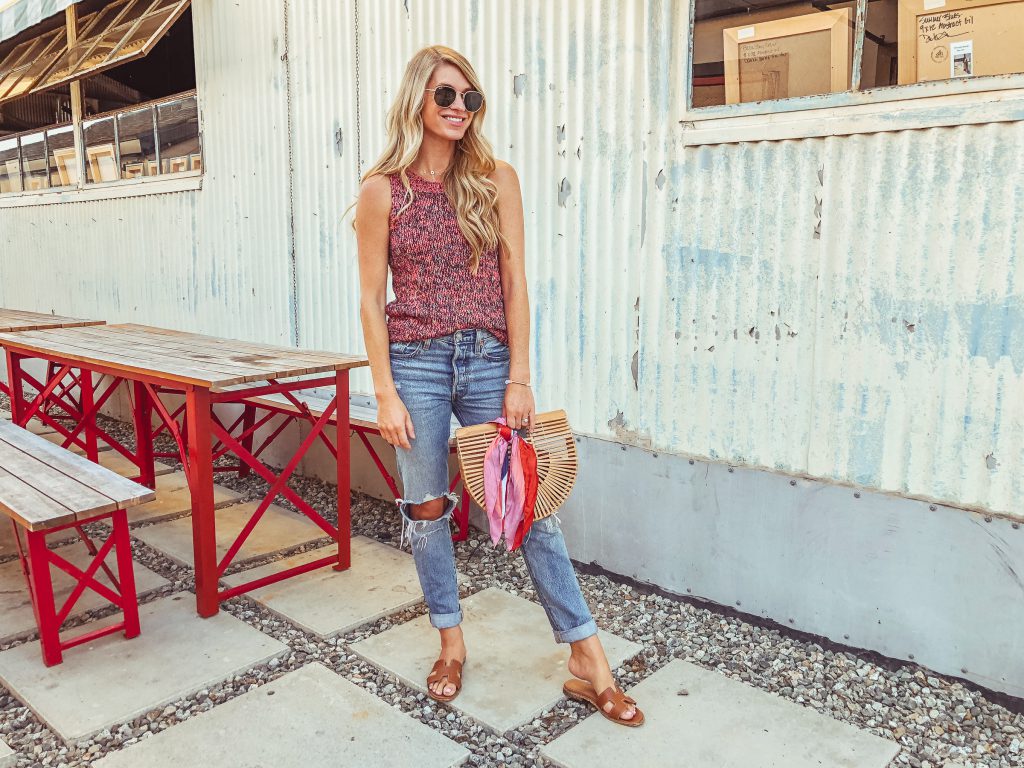 sunglasses, top c/o, jeans, bag, scarf, similar sandals 
I've always loved a sleeveless sweater and think they can be some of the most practical tops in my closet. Even though they're sleeveless they're a bit thicker and are really easy to layer over. Perfect for chillier months and still fine in the summer with bare arms.
I took these pictures a couple of weeks ago during a little break from our July heatwave. It's been SO hot this month! I know I can't complain considering a lot of the country is experiencing triple digits, but it seems never ending. How's the weather where you are? We're heading to Napa tomorrow where it's really warm during the day and cooler at night.
But back to the sleeveless sweater trend. I wanted to share more of them since they're such a wardrobe staple and I think I need a couple more for the next few months.
sunglasses, top c/o, jeans, bag, scarf, similar sandals