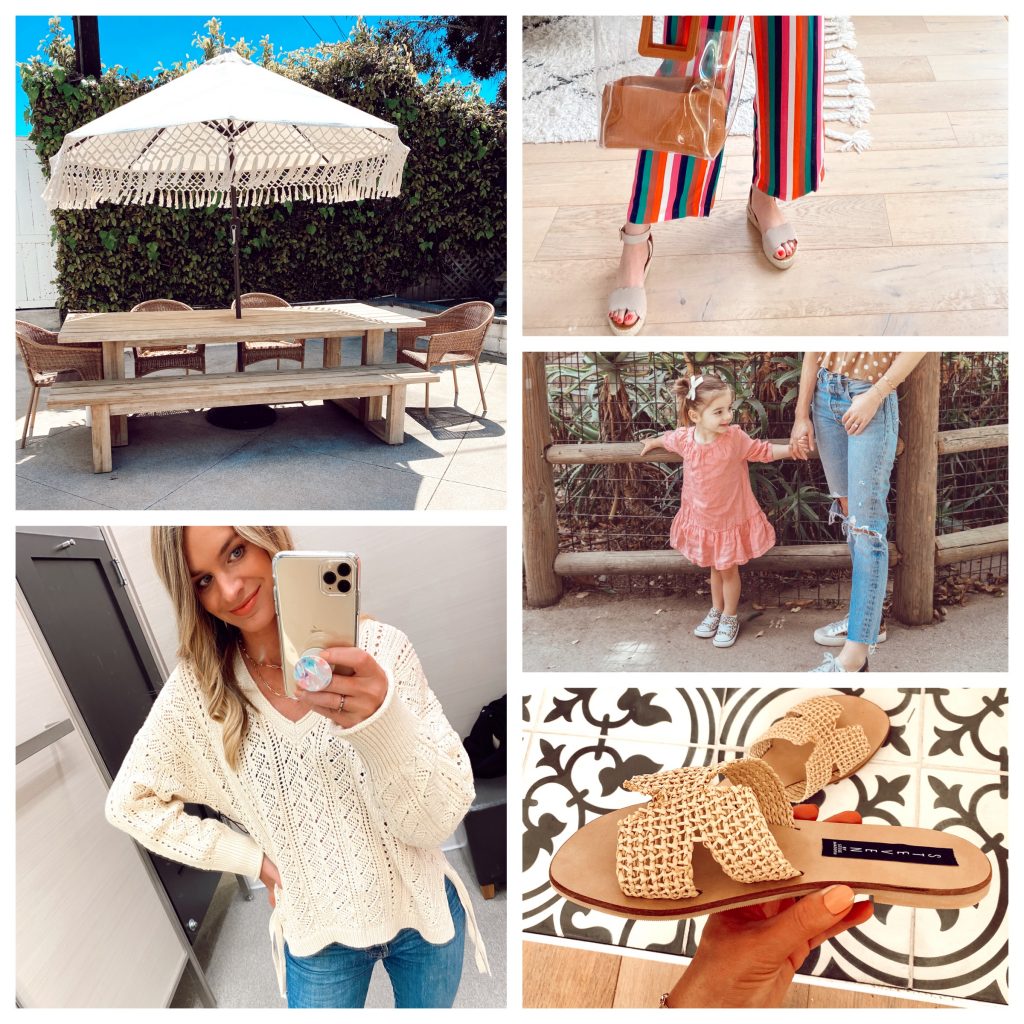 I know I'm not alone saying I'm glad March is over. What a weird month. For me personally it started so happy, I was planning Crosby's 3rd Birthday party and starting to plan Wilder's 1st as well. All of that changed just a couple of days before Crosby's birthday, and the rest of the month was one big blur of days blending together. It seemed pretty endless and now April does as well. All that aside I wanted to share my top 5 sellers in March. I plan to keep things as normal as possible around here right now and hope that's okay with you!
Aside from my #1 seller last month, everything was in the fashion category. It's always interesting to see what does well.
Outdoor dining table – mentioned in my post the other day and still currently 40% off. This is a great outdoor table!
Open weave sweater – the perfect sweater for spring. You can layer a cami under so it's not see through. Or you can layer it over dresses and tops. It's also 40% off right now.
Taupe espadrilles – these come in 8 colors and are the perfect height for every day wear. They're under $100 and super comfortable.
Levi's 501 skinny jeans – one of my all time favorite pairs for jeans. I've had these for over two years now and continue to wear them multiple times a week. They're under $100 and great quality but are not stretchy denim. Some people reccomend sizing up but I take them in my regular size and they fit perfectly.
Woven slides – I pursed these during the Shopbop sale early last month. They're a great neutral sandal that I can't wait to wear more. I think they run a little narrow but I was still able to wear my normal size.
As always, thank you so much for reading and following. Your support means so much to me!