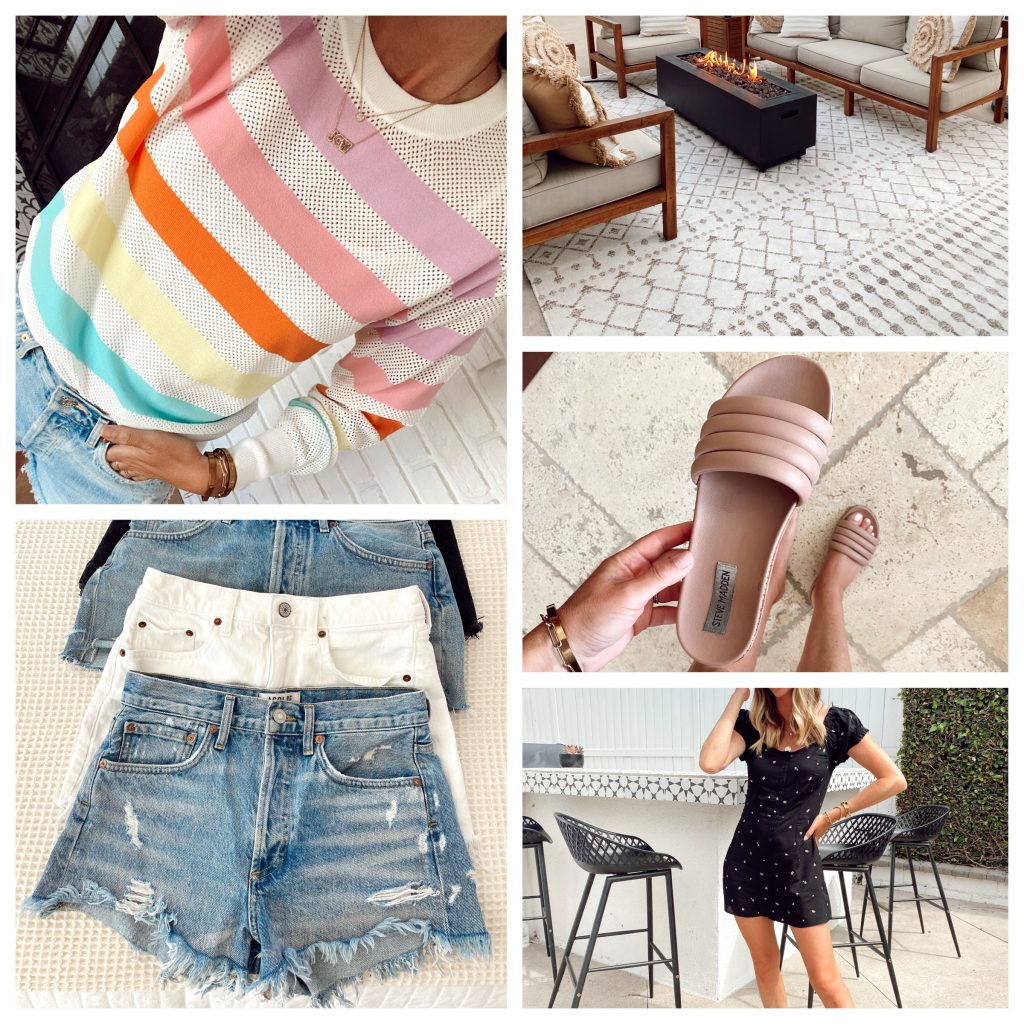 Happy June! This is always one of my favorite months… I love the start of summer and everything that comes with it. I can't believe how fast May flew by and I'm sure this month will be even faster. The kids have started summer camp two days a week and we have a lot of other fun activities lined up. Sharing my top five sellers from last month today.
Mesh Striped Sweater – I love how unique this sweater is! It's light weight and perfect for spring and summer. I've worn it with a white cami under, but I think it will be really cute over a swimsuit too. It's under $100 and runs a little big.
Agolde Parker Shorts – my favorite denim shorts for the past few years. I think they're worth the price, especially if you factor in cost per wear. My tip is to wash them as little as possible and let them air dry! They will get too distressed if you put them in the dryer/wash them a lot.
Beige Outdoor Rug – I got this last year for our patio and love how it brightens up the space. The colors are soft and neutral and it's easy to clean too.
Steve Madden Drips Sandals – the best throw and go sandals. I've been wearing these so much lately – everywhere from the pool to preschool drop off to errands, etc! They're comfy and go with everything.
Bp Romper – I always love a romper in the summer. This one is a great price + it's comfy, light weight and comes in a few other prints. True to size!